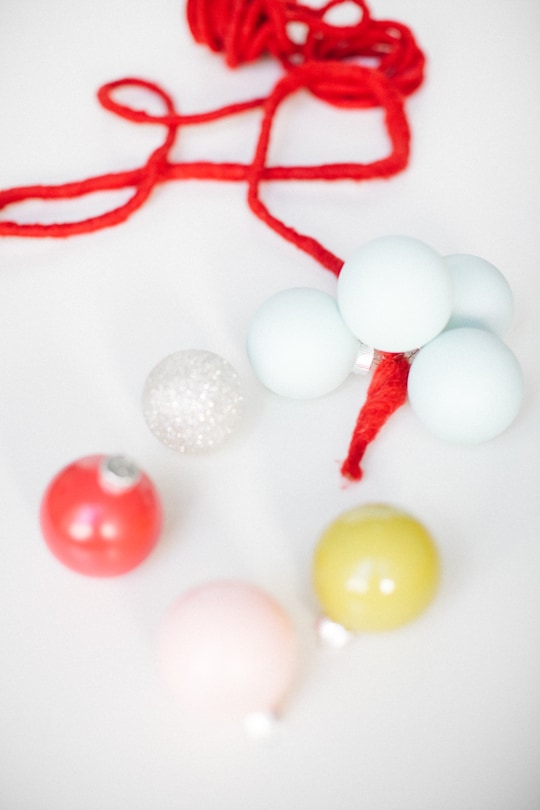 As to not leave you hanging for too long (no pun intended), here's the full tutorial for yesterday's DIY color block hanging ornament garland from my crafting party with Martha Stewart Living.
Assembling the garland is as simple as stringing the ornament hooks through wired ribbon, or in my case, felted wool rope.
I offered guests two options so that they could choose either a more sophisticated look with silver wired ribbon or a more playful look with the felted wool rope. Fair warning though, this bad boy takes a ton of bulbs to make it full, so stock up before hand!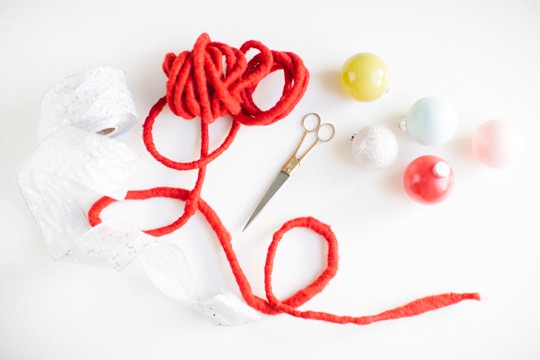 Materials for Making a DIY Ornament Garland
Ornaments (I used the holiday frost collection from Martha Stewart, and paints)
Ornament hooks
Wired ribbon or felted wool rope
Scissors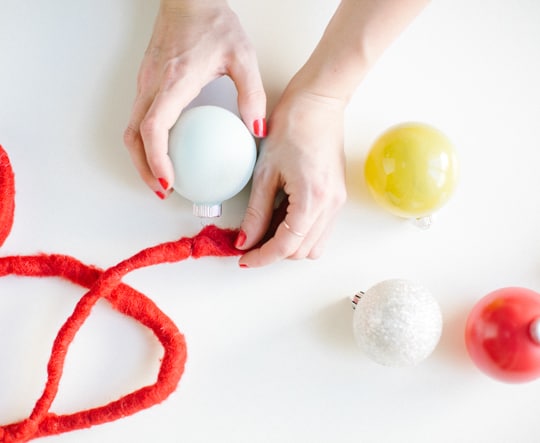 The quickest and easiest way (always good to know, right?) is to loop a set of three bulbs together on an ornament hook, and then twist the hook around your rope or ribbon.
I created this one to have six bulbs for each color, but you can do as many or as little ad you'd like.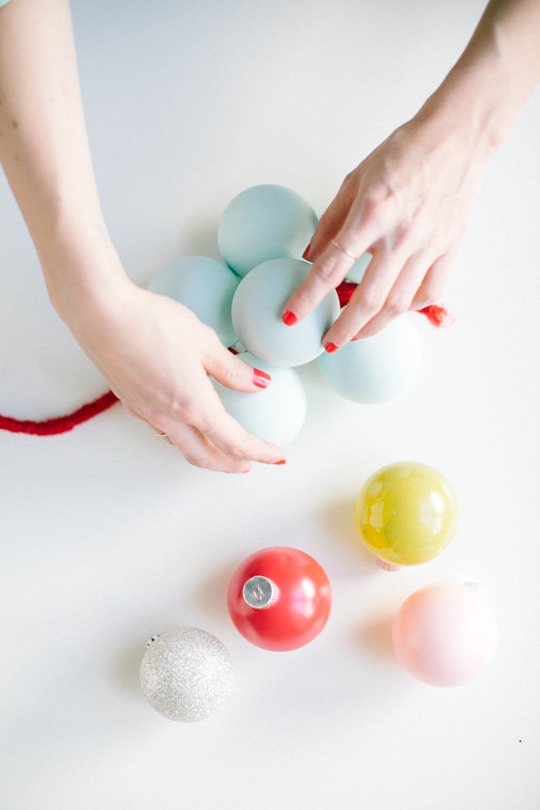 Once you've grouped one color on the garland, continue with groups of the following until you've got it as long as you'd like, and then clip the ribbon or rope and knot it at the ends of the bulbs.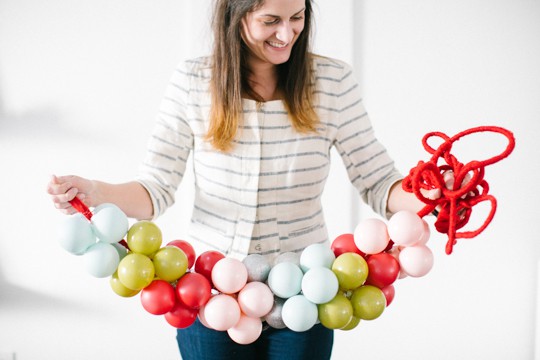 Now all you have to do is hang or drape it in place! Don't forget to follow along for all of the Twelve Early Days of Christmas projects and recipes, #12earlydaysofchristmas!
For other Christmas projects and gift guides, see some of our favorites right here! —