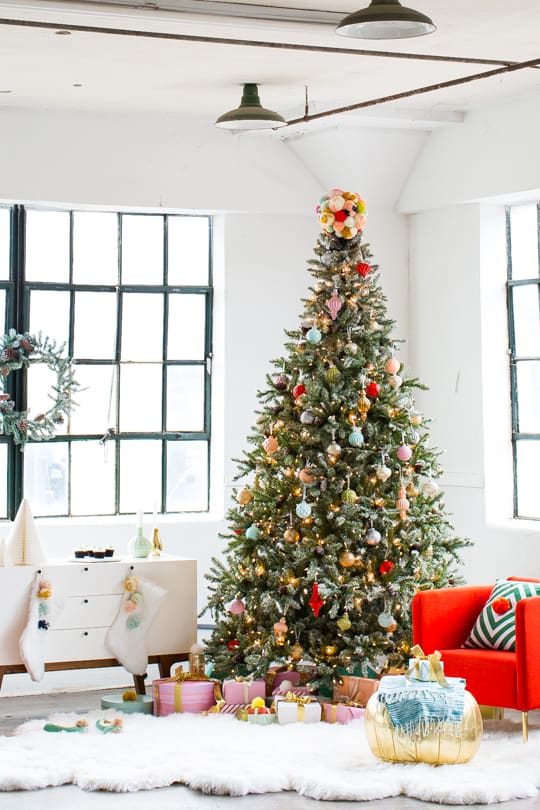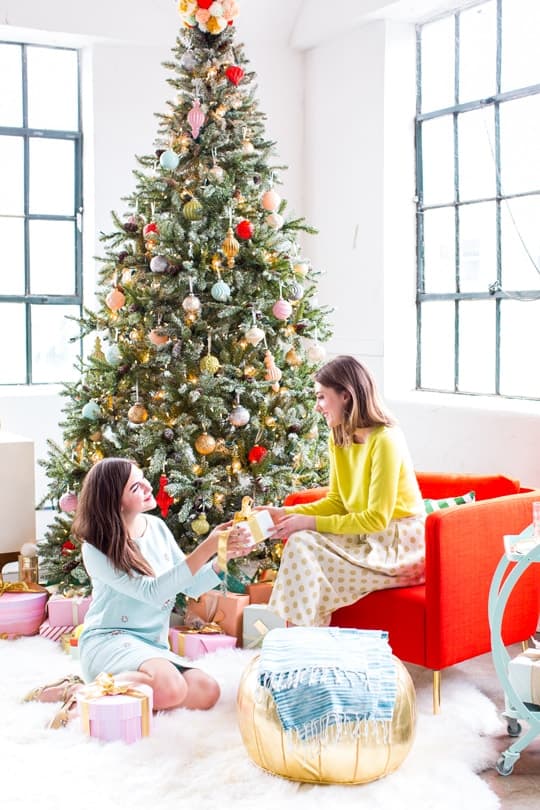 Christmas is my all-time favorite holiday! If I decorate for nothing else the entire year, I will still go ALL OUT in December. Admittedly, it's not quite as picture-perfect as this holiday setup when my cat thinks he's a jaguar climbing a tree in the wild with the tree topper being his prey, but one can pretend, right? That said, when Martha Stewart wants you to style a Christmas setting with their line of holidays products at Home Depot, you bust out all of the stops!
Naturally it wouldn't be Christmas around here without a little DIY or two, so I made a giant pom pom DIY tree topper for our holiday corner inspired by this DIY pom pom wall hang! It's actually super easy to make, and it goes perfectly with the retro Martha Stewart ornament designs…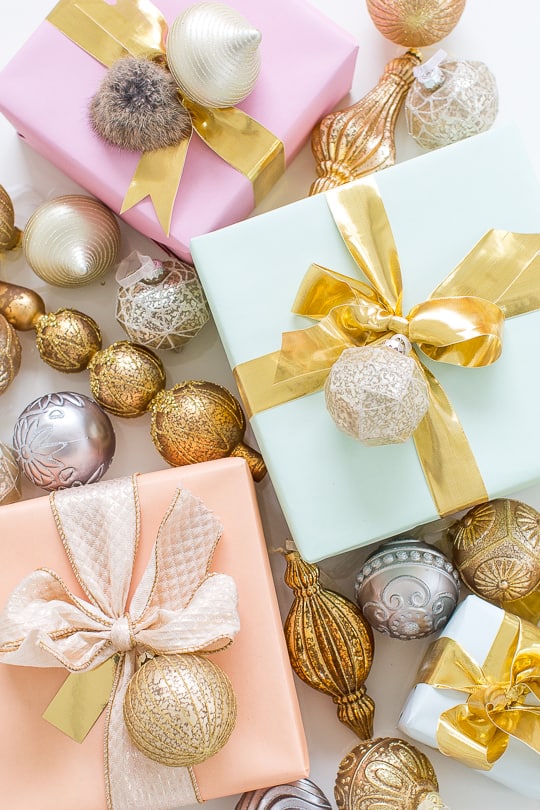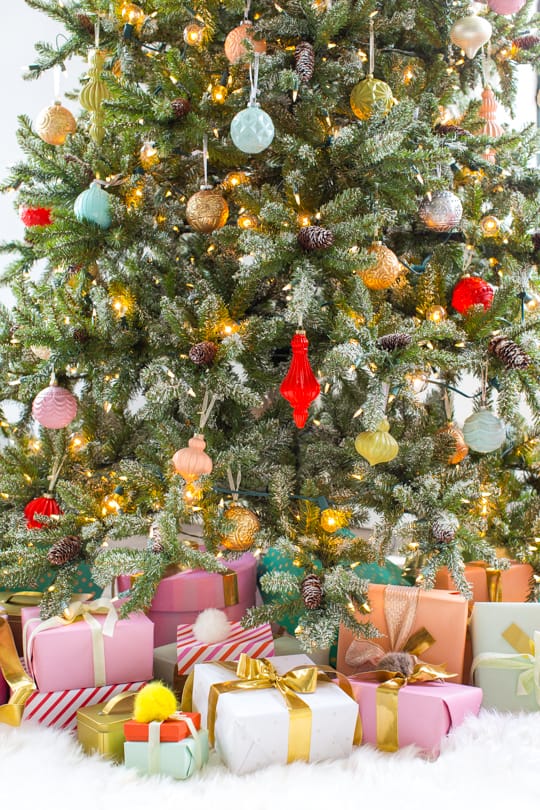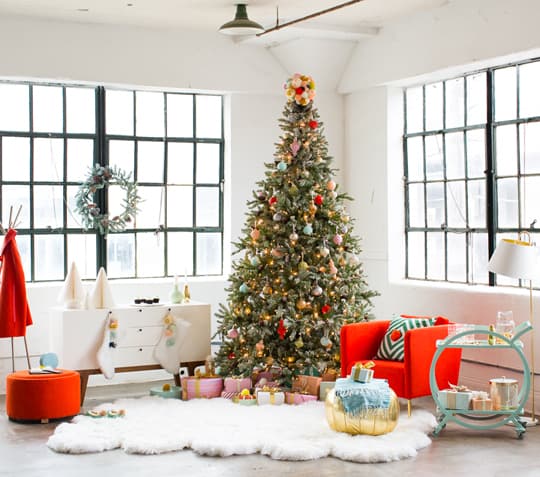 To make the ornaments a little more "me" and to add a little pop of color on the frosted faux tree, I spray painted these blown glass shapes in some of our token S&C colors. I love the way it turned out! Plus it really ties in the color scheme from the room decor and the pom pom topper.
We never afraid of a little extra color, but we also loved the Martha Stewart frost garland and ornament series by just as they are, too. Plus they double as SUPER cute keepsake gift toppers!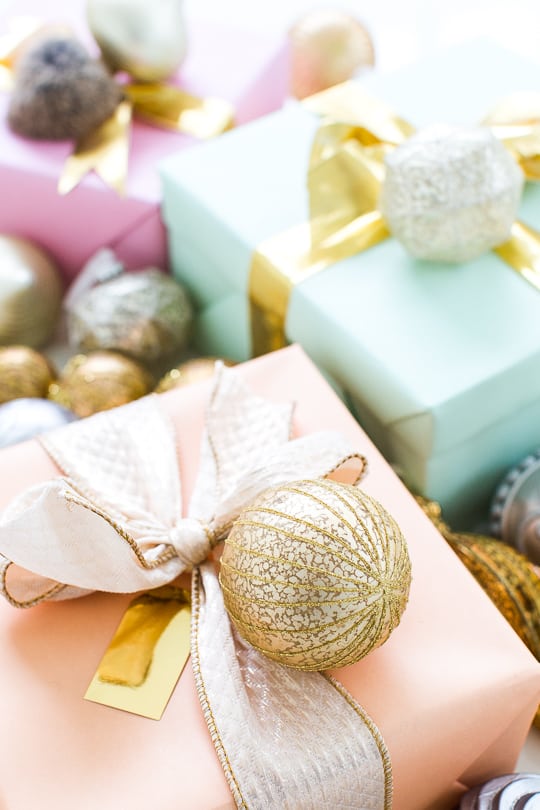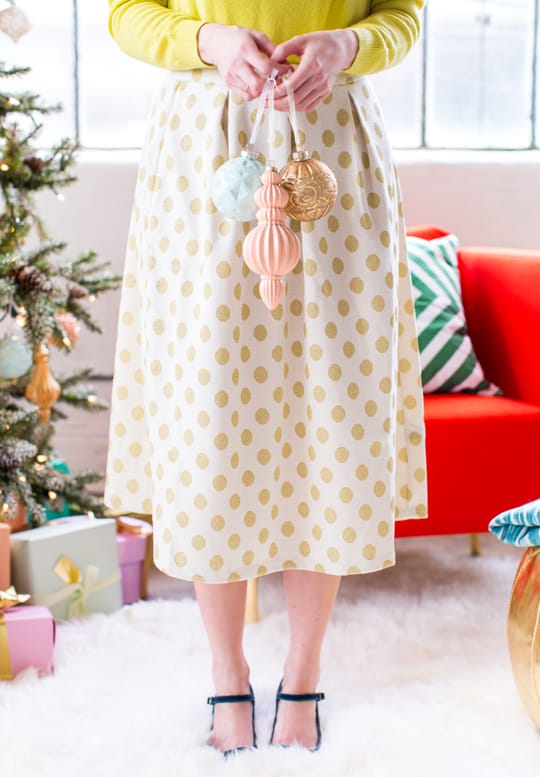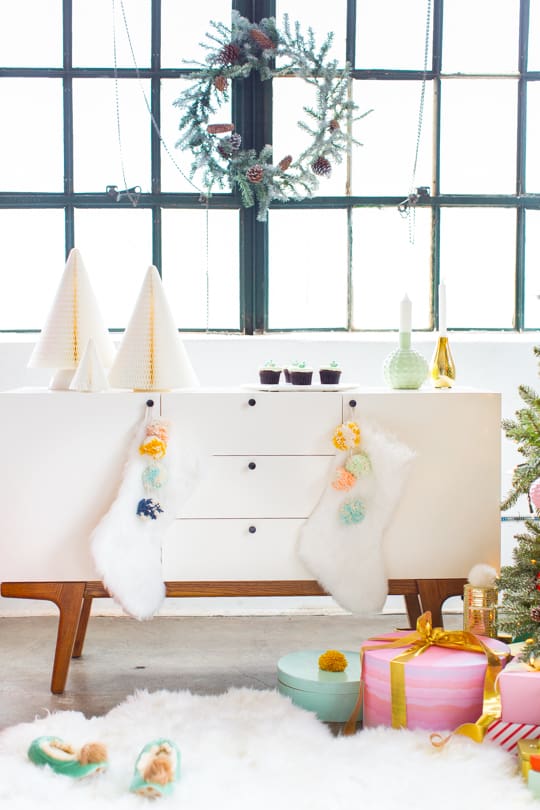 I left the wreath pretty simple so there were some natural elements to the space, and I added fun textures with the stockings and colorful pom pom adornments.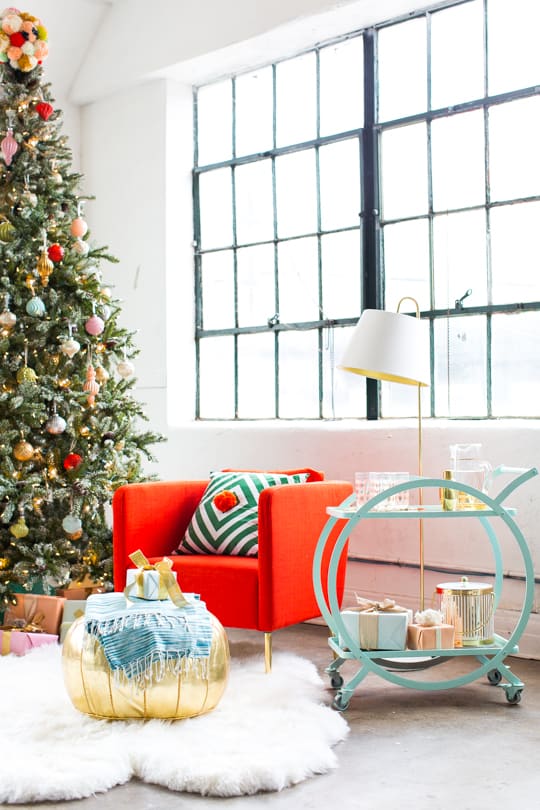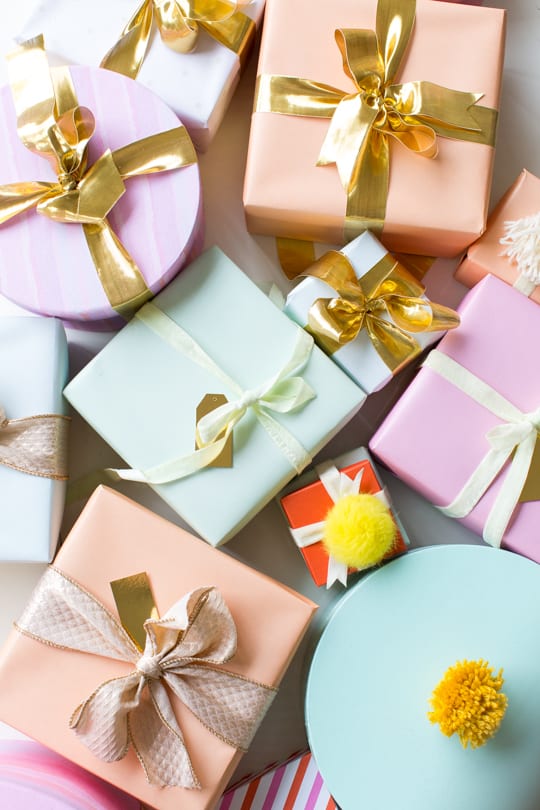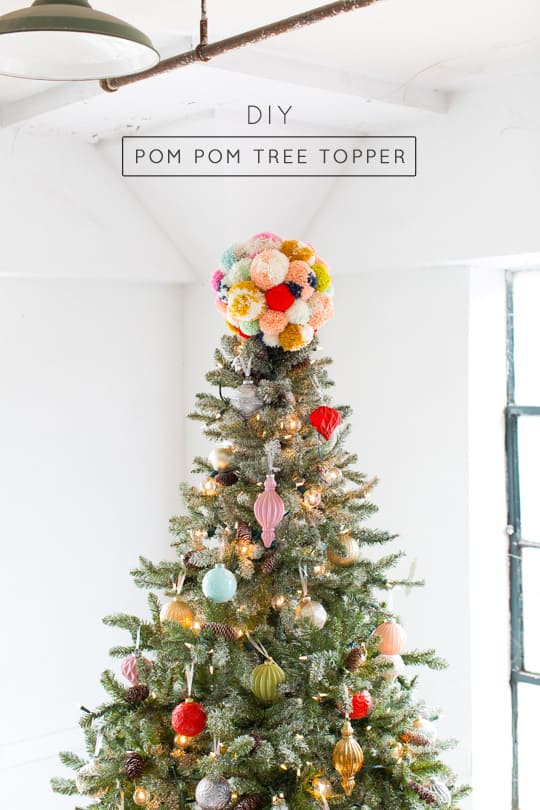 Styrofoam sphere (we used a 6″ ball, but you can make it as big or as small as you want)
Yarn pom poms (we made custom colors for ours, but you can buy them pre-made here)
Drill and large drill bit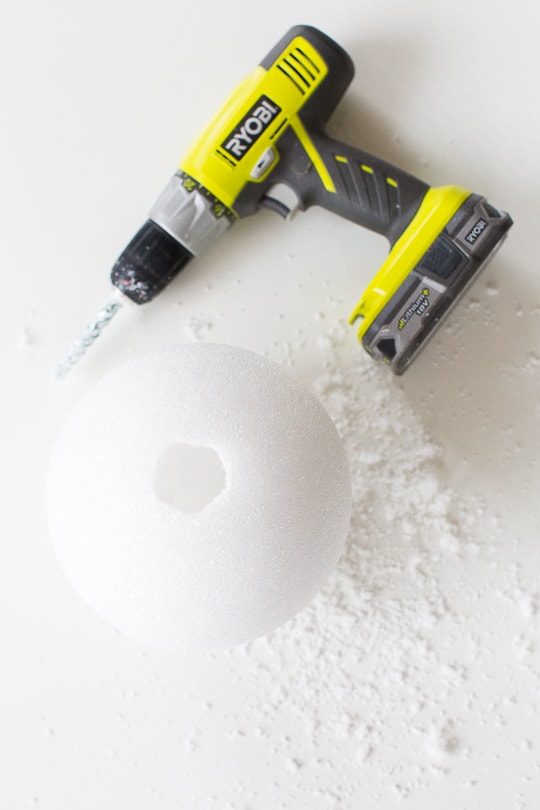 This is definitely a simple project, but admittedly, it's going to take you some time depending on how many pom poms you're making to cover a giant sphere!
All you have to do is drill a sizable hole 1/3 of the way through the styrofoam, making sure that the hole is big enough for the top of the tree to easily fit.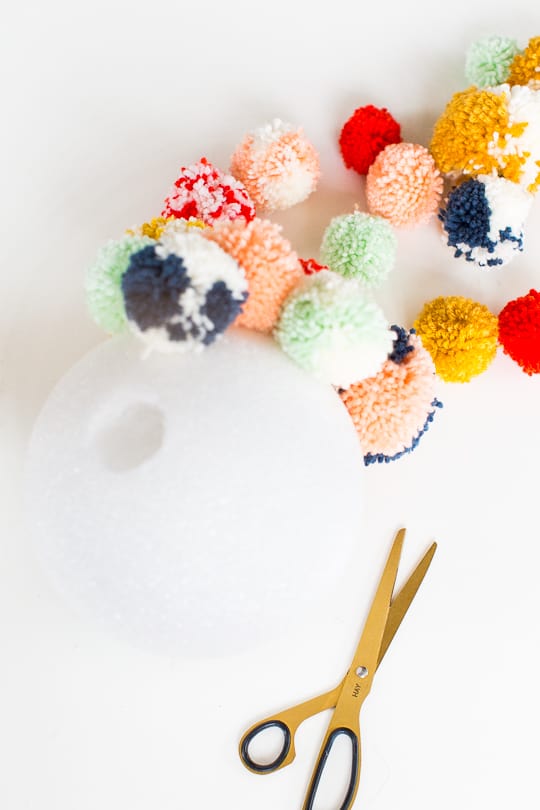 Once you have the hole, you can start hot gluing the pom poms all the way around until it's nice and fluffy, then you're all set!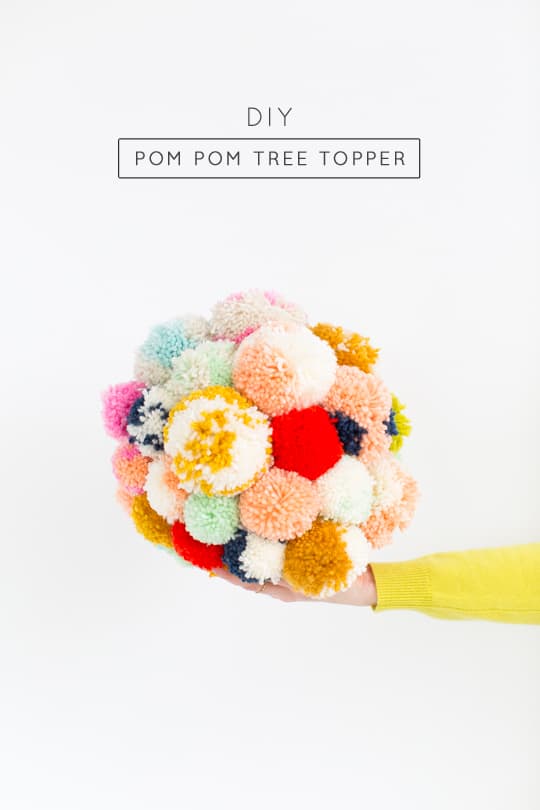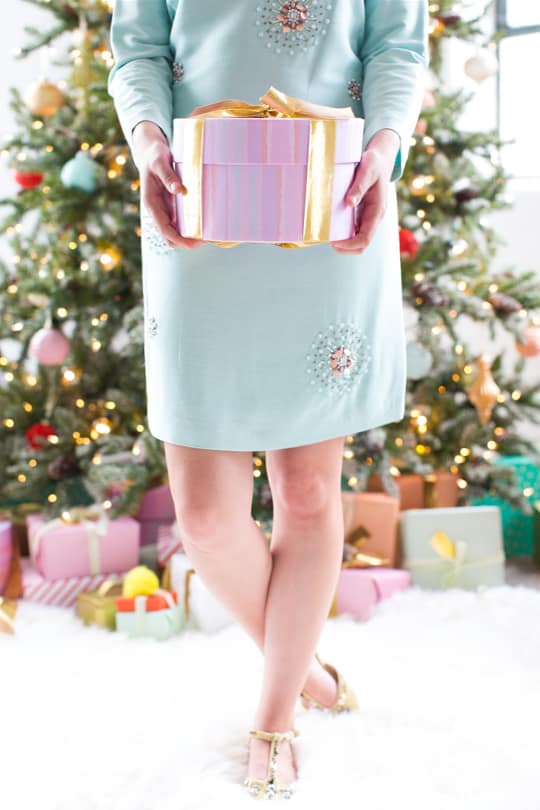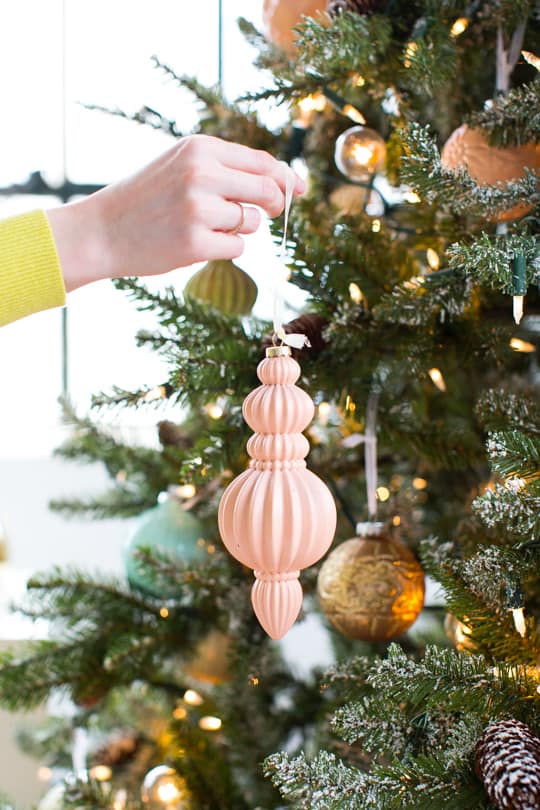 I'm pretty particular about faux trees looking very naturally, and I have to say, this snowy fir totally fits the bill! It's tall, the perfect color green, and not too snowy. I love it!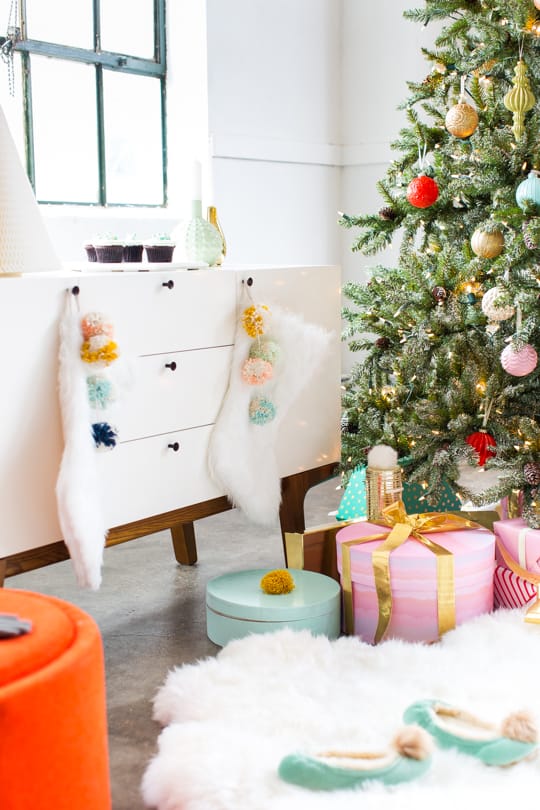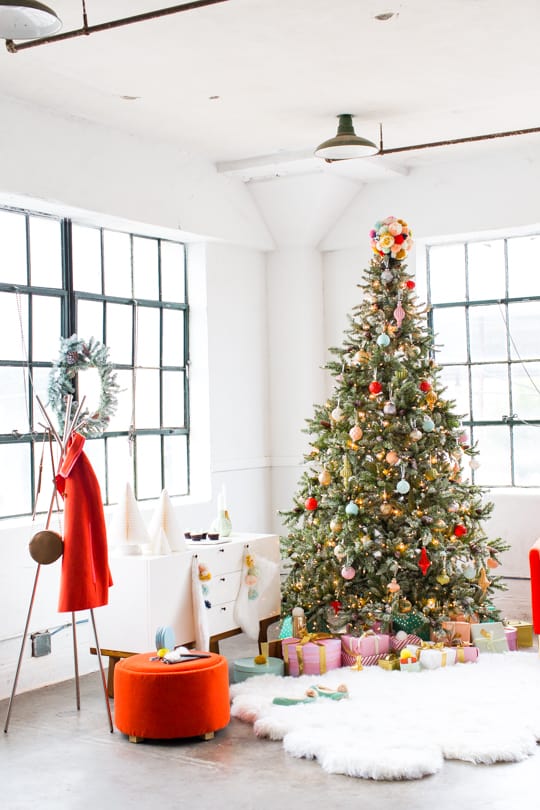 All in all, I think it turned out to be the perfect retro inspired Christmas nook, don't you? I'm also all about rounded gift boxes this year, who's with me on bringing those back?!
Sources – rug from All Modern // metallic gold pouf and blue throw from Lulu & Georgia // clothing from Boden, see all of the pieces here // credenza from West Elm // chair from Ikea // bar cart from World Market // orange storage stool from Target // pastel gift wrap from LLK&C // tree, ornaments, wreath, string lights, and gift wrap ribbon by Martha Stewart for Home Depot
A big thanks to Tout Suite for letting us use their studio space!
This post is made possible by Martha Stewart. Thank you for supporting the brands we love that keep bigger and better DIY's and even sweeter sweets coming straight to your inbox!
photos by Jared Smith