DIY One Minute Santa Hat Drink Stirrers — These cute Santa Hat Drink Stirrers (or name tags!) that only take about one-minute each to make! Can't beat that for a quick holiday DIY.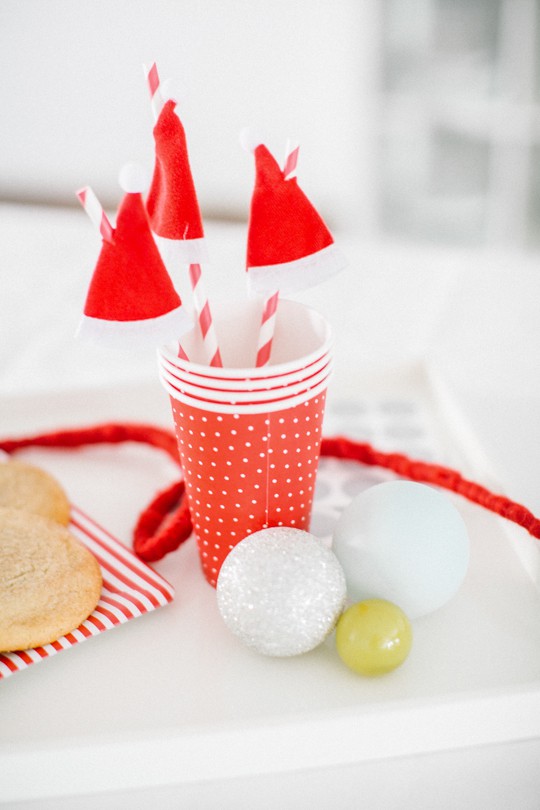 I bet you didn't think a one-minute DIY existed outside of putting a store bought cake topper on a store cupcake did you? Well, it's does, and it comes in the form of a DIY santa hat drink stirrers for day two of Twelve Days of Christmas.
Another way to spice these up is to not only use them as straw toppers, but write names on the hats so everyone can tell their drinks apart when the entire family shows up for Christmas. Pretty nifty, huh?
Materials:
Mini felt santa hats (from Hobby Lobby kids craft section)
Stripes straws
Scissors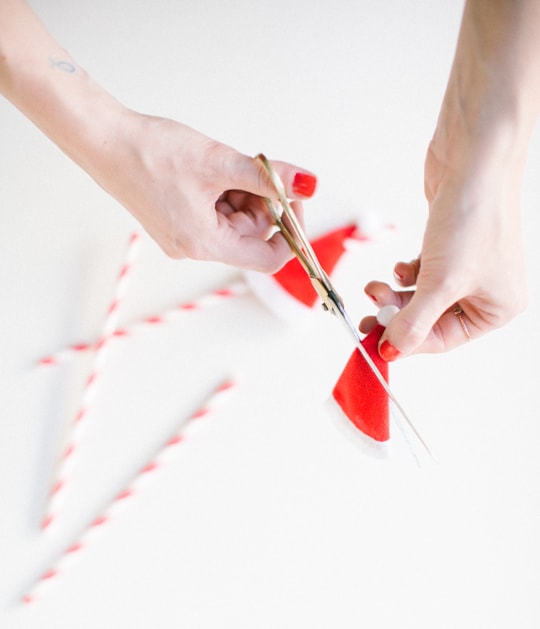 Literally all you have to do is hold a mini hat at an angle and my a tiny cut on the side, then slip the straw through! Make sure the cut is a bit smaller than the straw so that it's a super snug fit and won't fall into anyone's drink.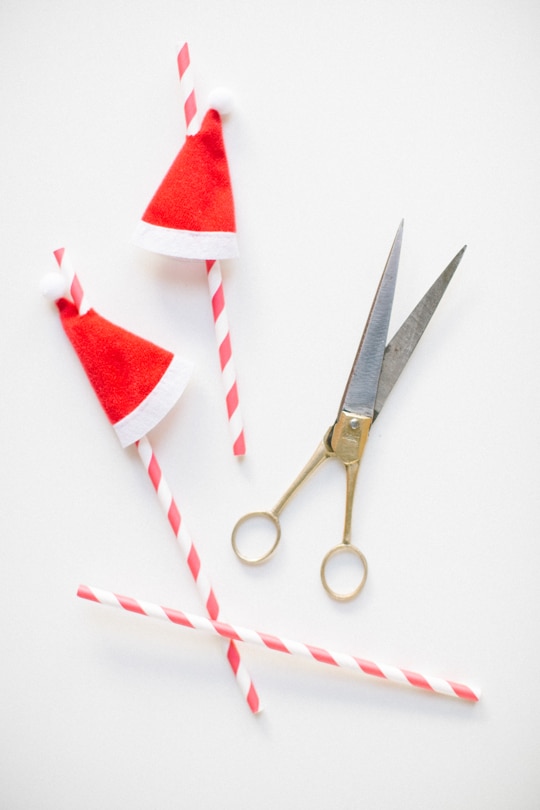 All photos by Kimberly Chau Photography, post in association with Martha Stewart Living