'Tis the season for holidays, good cheer, and candy canes! I'm not the biggest fan of sweets, but I do enjoy some candy canes this time of year. What's not to love about their creamy, minty fresh taste and cute stripes? I, Ashley of Craft + Cocktails, decided to capture their flavor in a cocktail, surprise surprise! The White Chocolate Candy Cane is great for after dinner drinks post holiday meals and for the countless cocktail parties that are ahead.
The best way to get a mint flavor in a cocktail aside from fresh herbs is with creme de menthe– a minty, slightly herbal liqueur. I mixed this one with creme da cacao and fresh cream, and of course, a candy cane garnish. A lot of creme de cacaos and creme de menthes out there have food coloring added and tend to be sickeningly sweet. Some having so much sugar it's more like a syrup then a liqueur.
I like to use versions without food coloring and that have a better sweetness ratio. My go-to brands for these spirits are Marie Brizard and Tempus Fugit. Finally, adding a bit of absinthe adds a slight herbal component the balances the creamy, sweet cocktail…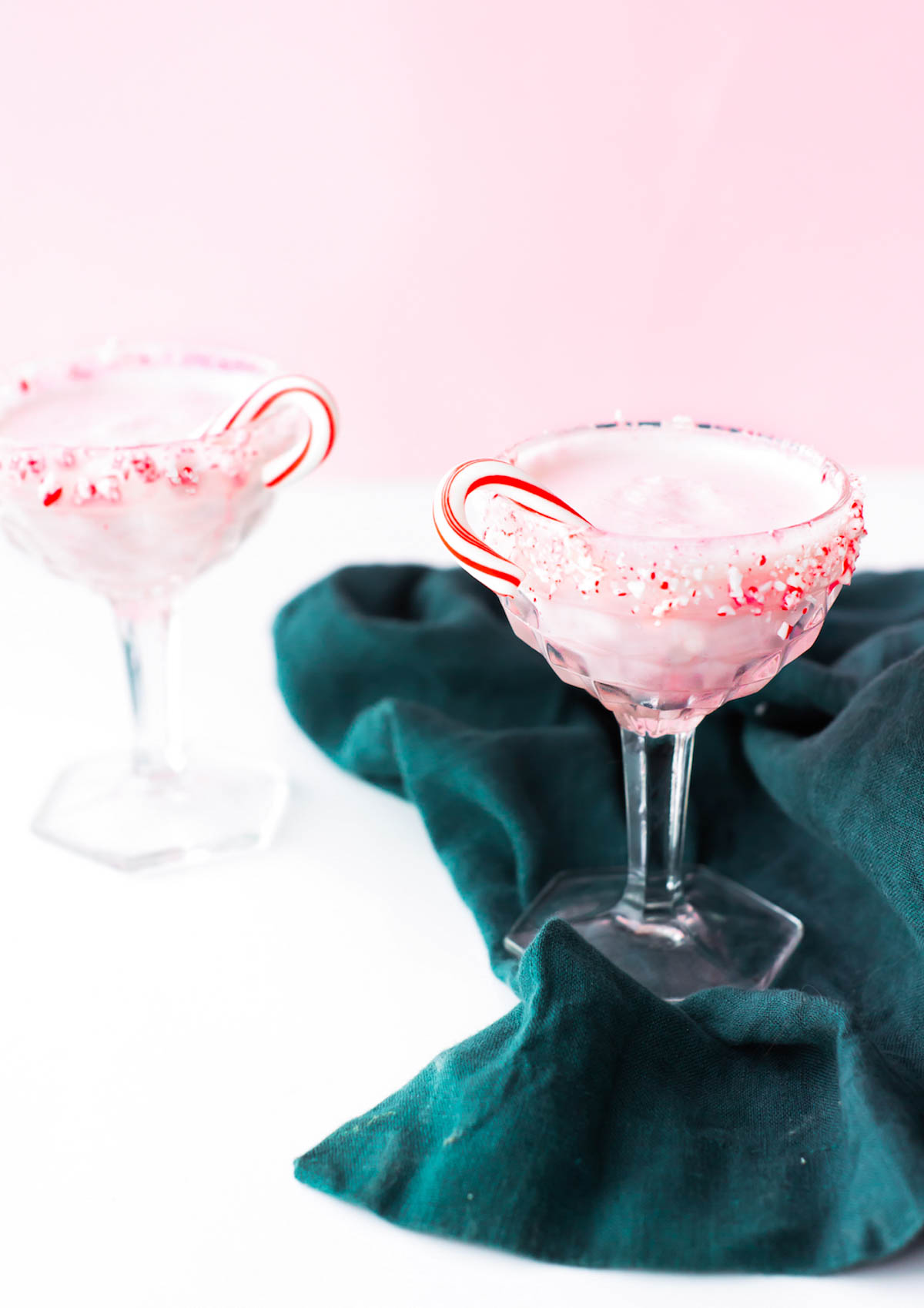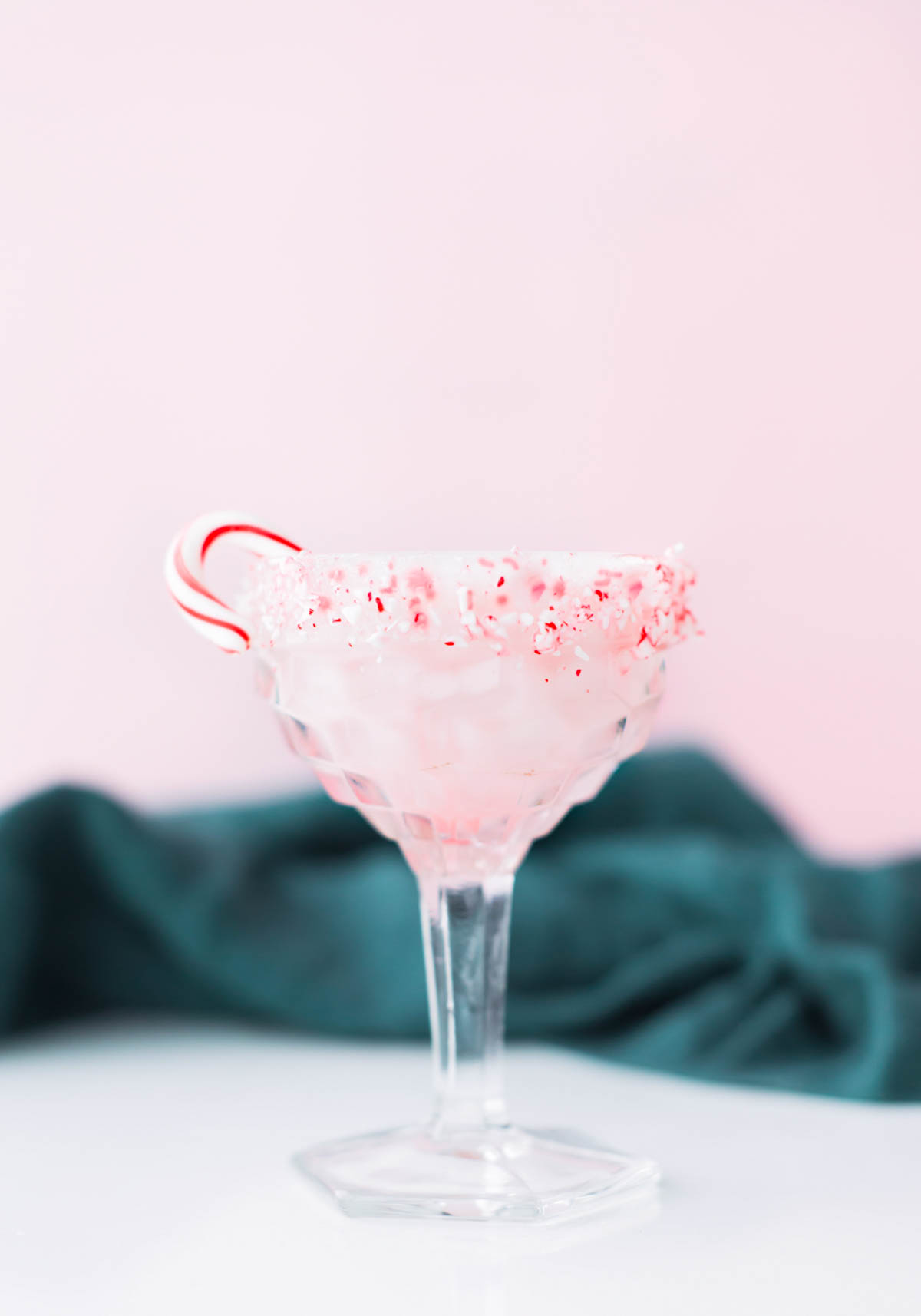 I used vintage coup glasses here, they are simply perfect for holiday imbibing. I definitely recommending investing in some, whether intricate vintage ones or shiny new ones. A lot of drinks during this time are served up (shaken with ice then served strained without ice in a glass) and this style is traditionally meant for champagne.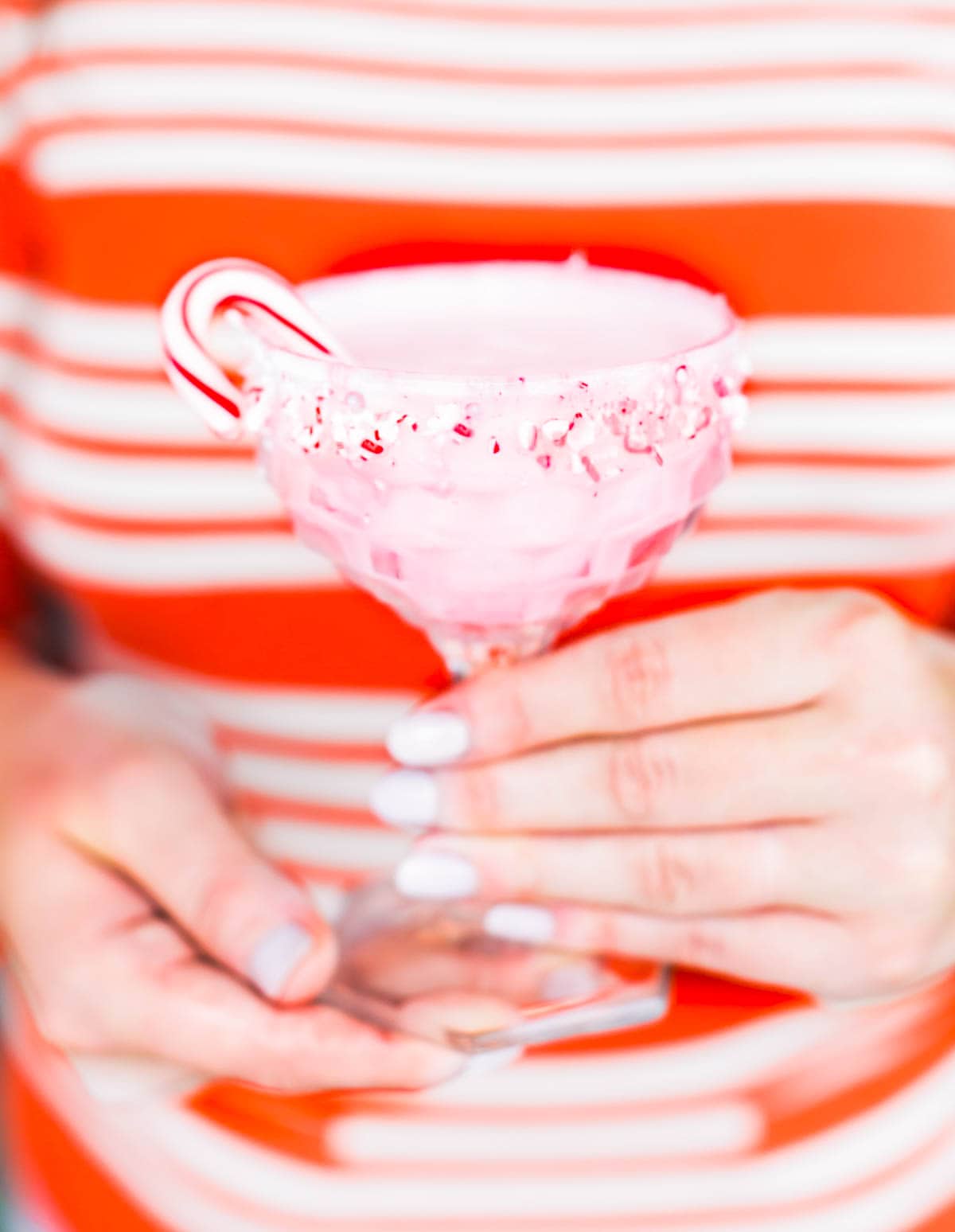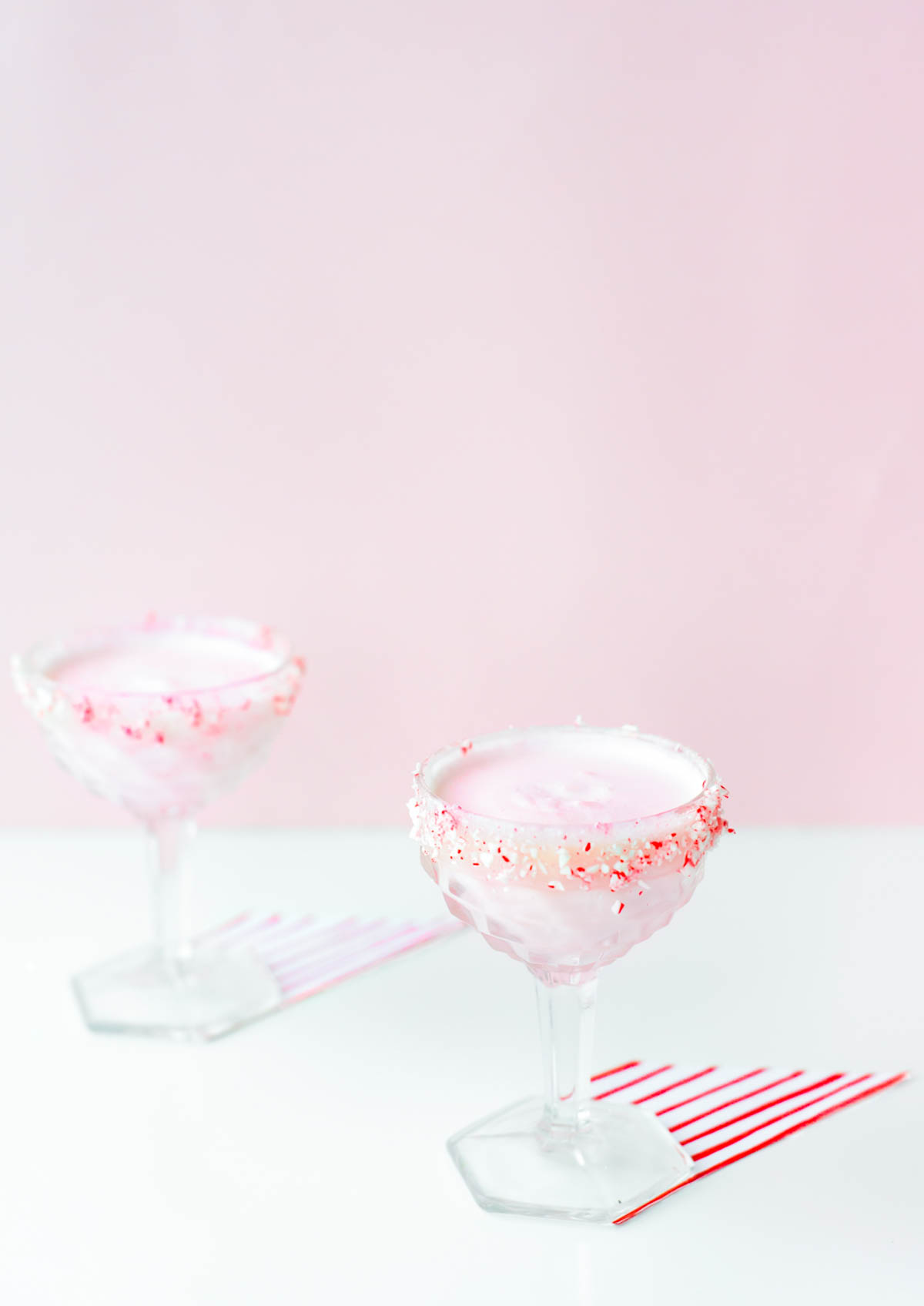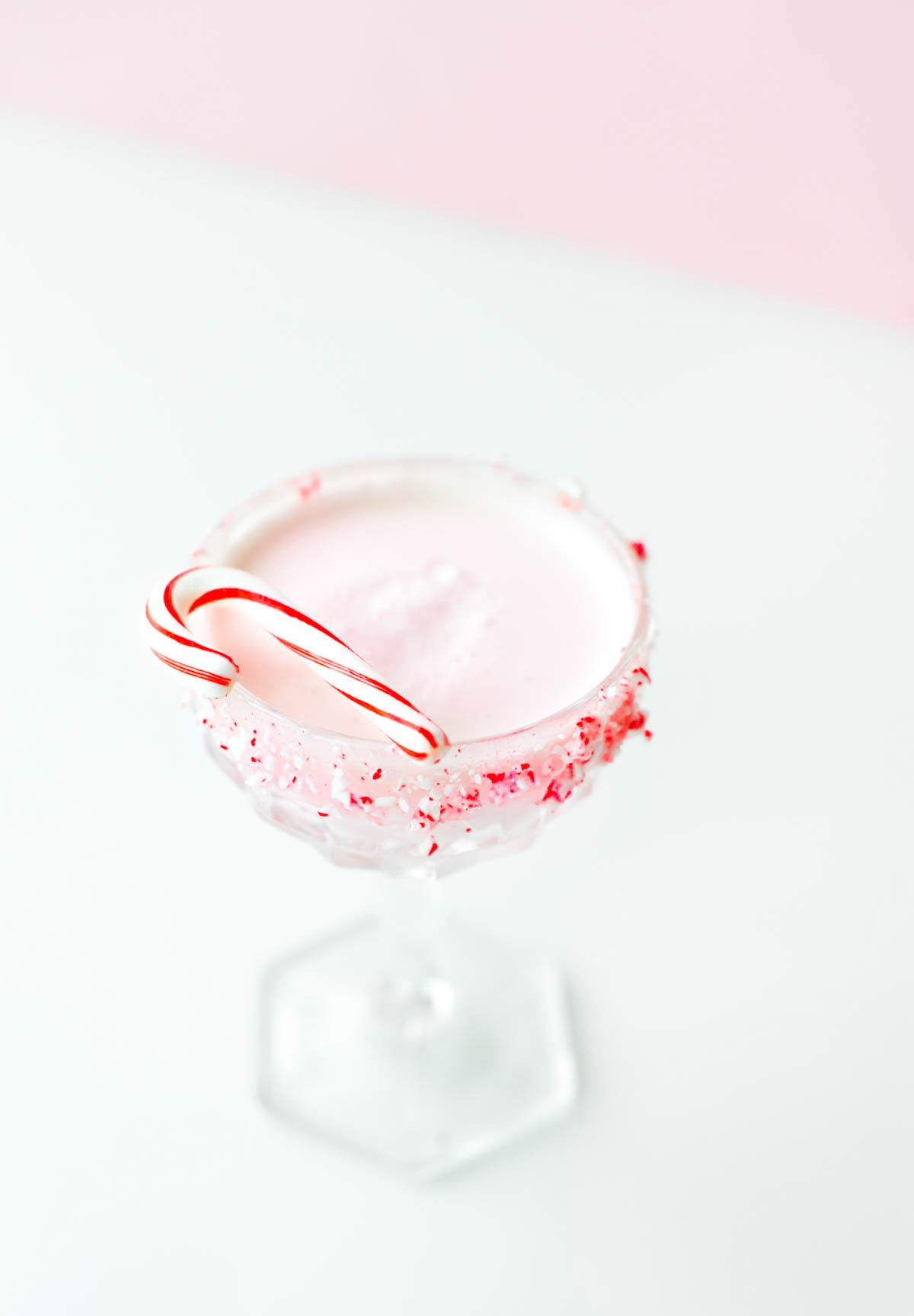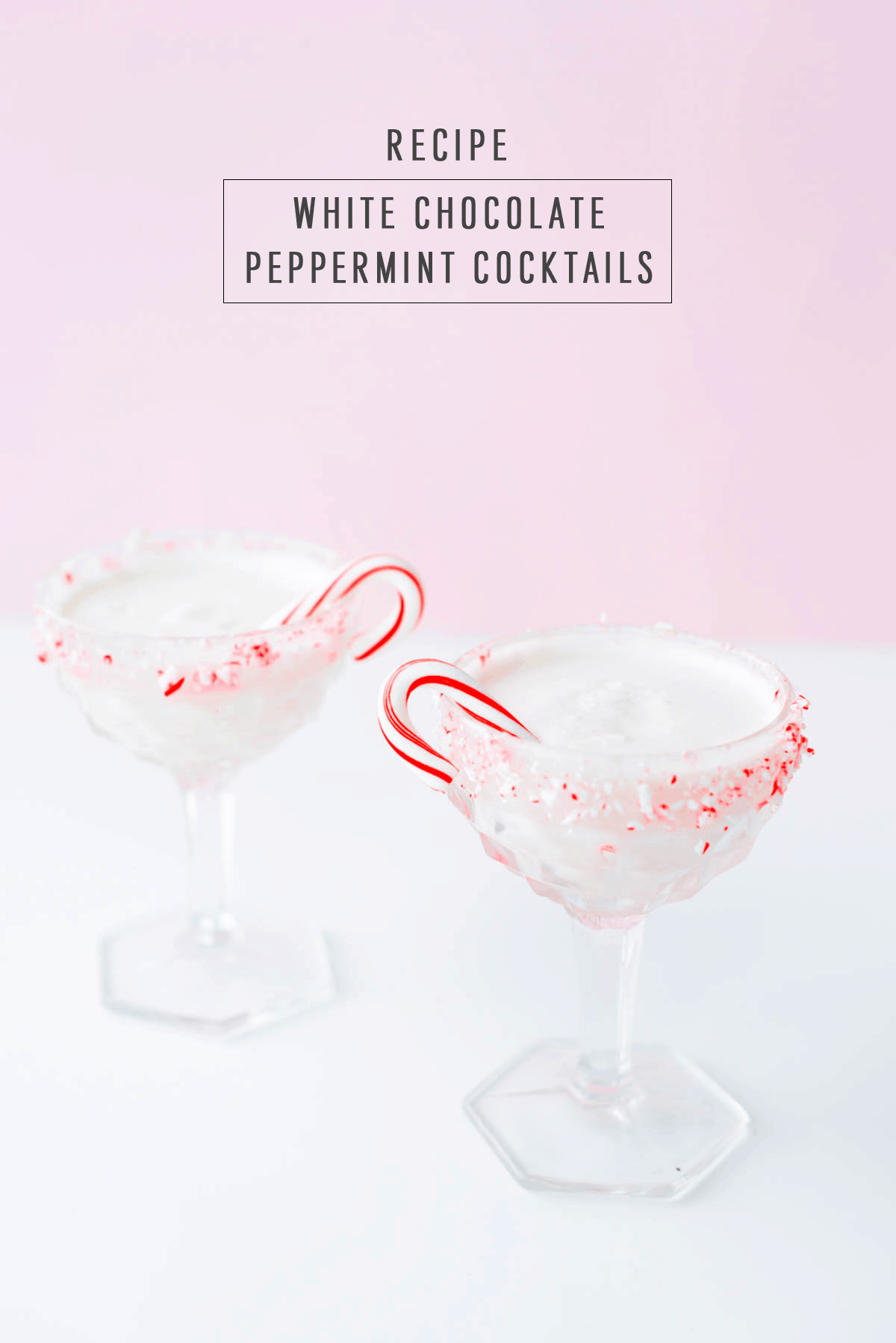 They will get you through all of the celebrations and bubbly ahead this season. Now time to bust out your sparkly attire and make a round of these White Chocolate Candy Cane cocktails! Merry Merry!
Ashley Rose Conway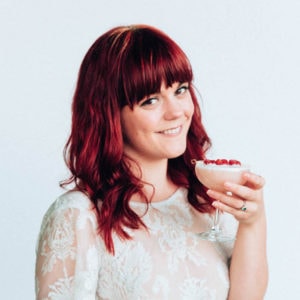 Ashley Rose Conway is head cocktail shaker, recipe developer, stylist & photographer over at Craft + Cocktails, a site devoted to the art of making & shaking.