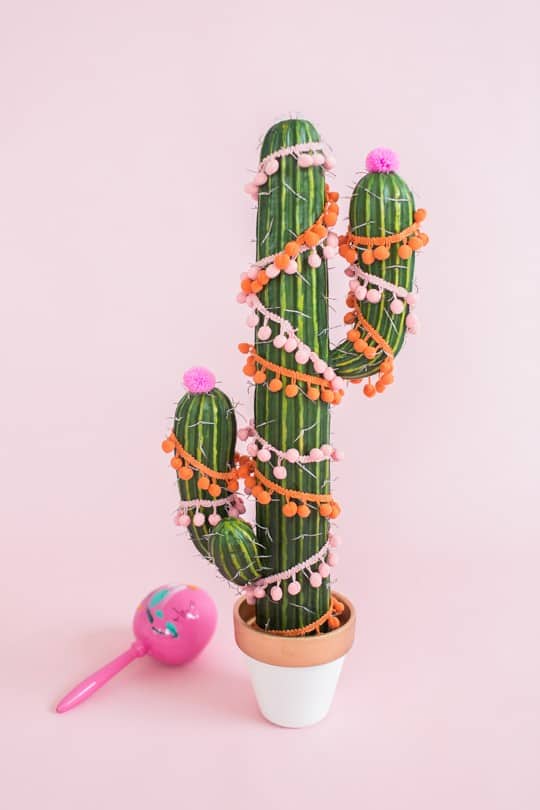 For those of you that aren't as eager as the rest of us to stash away the turkey decor and fall leaves for busting out the Christmas trees and 1000 yards of wadded up twinkle lights, this DIY Christmas tree cactus is totally up your alley… if you're in West Texas or really enjoy the desert.
We made this little guy as part of our nod to holiday travel series with Princess Cruises to go along with this colorful pom pom Christmas tree and one other one coming up tomorrow! For now, I'll let you in on the super simple secret to decorating your own DIY cactus christmas tree…
I opted for a fake cactus for two reason, one to avoid the impending doom of my crafting clumsiness while decorating them, and two, so the handy work will last for next year, too, but it's totally up to you.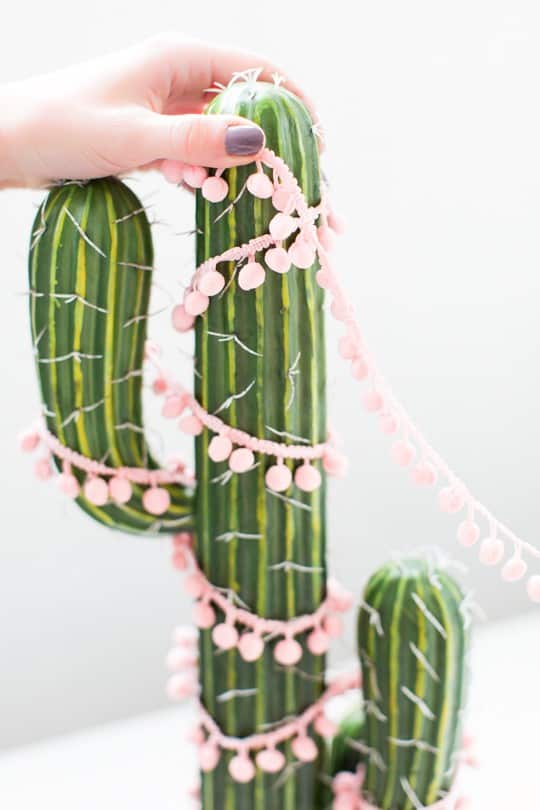 First, "plant" the fake cactus in the planter by pressing it snuggly down into the empty planter. Next, hot glue the the pom pom trim around the cactus and top each small point with a bright felt ball.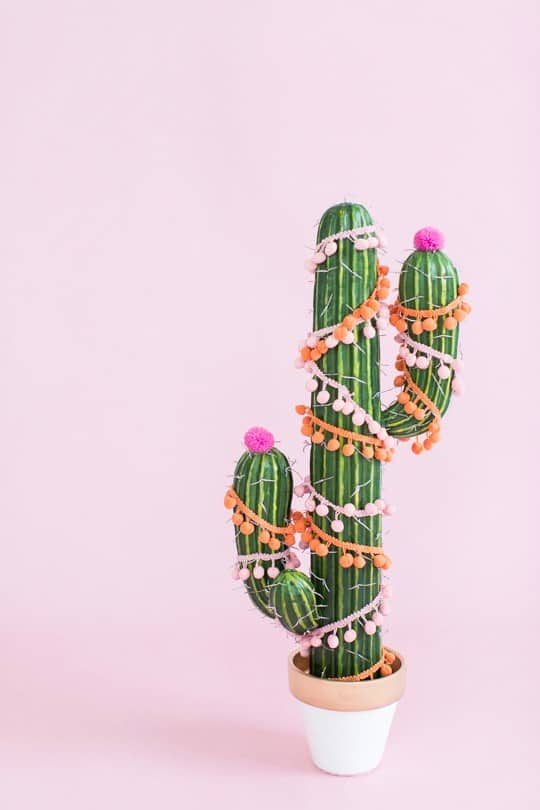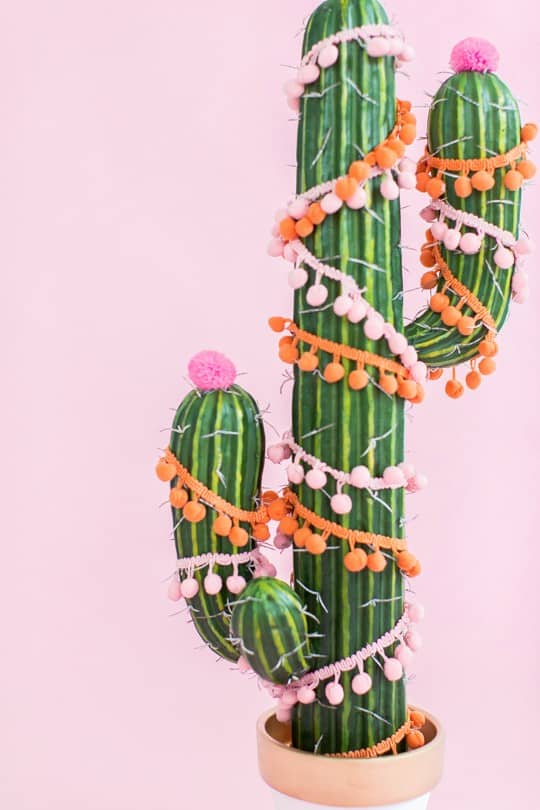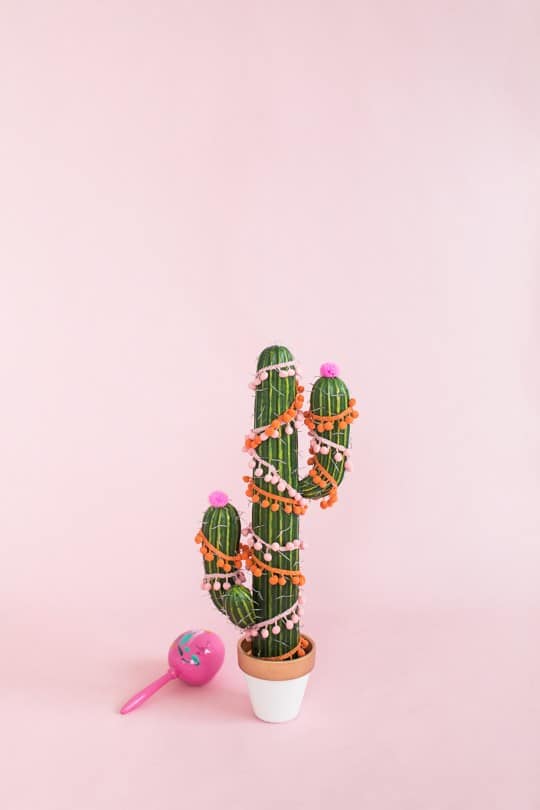 Once everything is in place, all you have to do is enjoy not having to join the rest of the people who are still trying to untangle their lights and fluff the fake tree piece by piece from last year!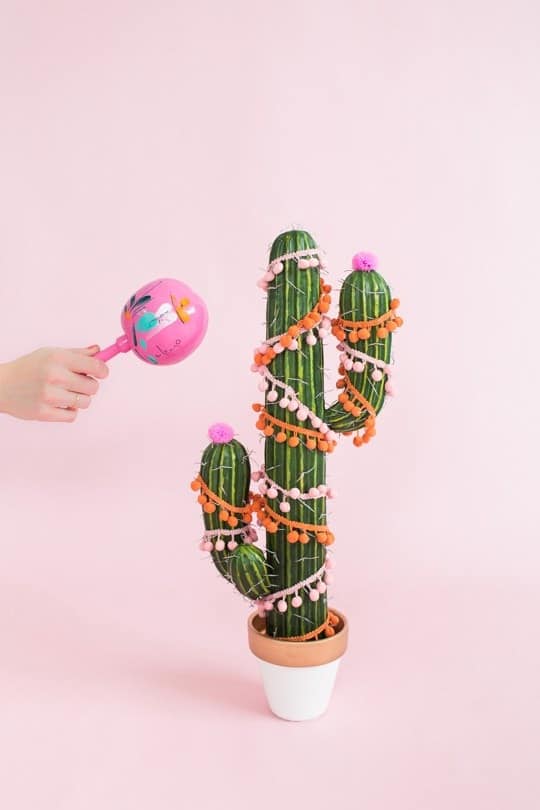 In the meantime, Jared and I are still enjoying wild and wonderful West Virginia for another day before heading back home to Houston! Hopefully you all had an awesome Thanksgiving!
This post is made in partnership with Princess Cruises. Thanks for supporting the brands we love that allow us to bring you bigger and better content!