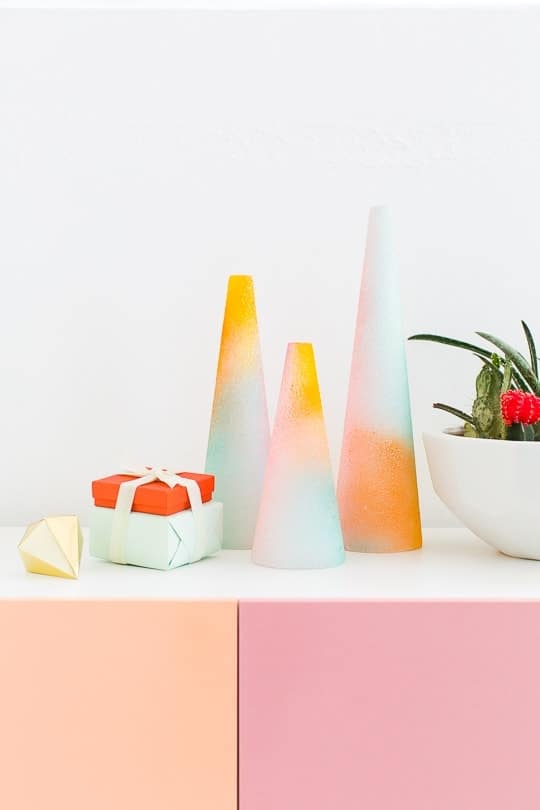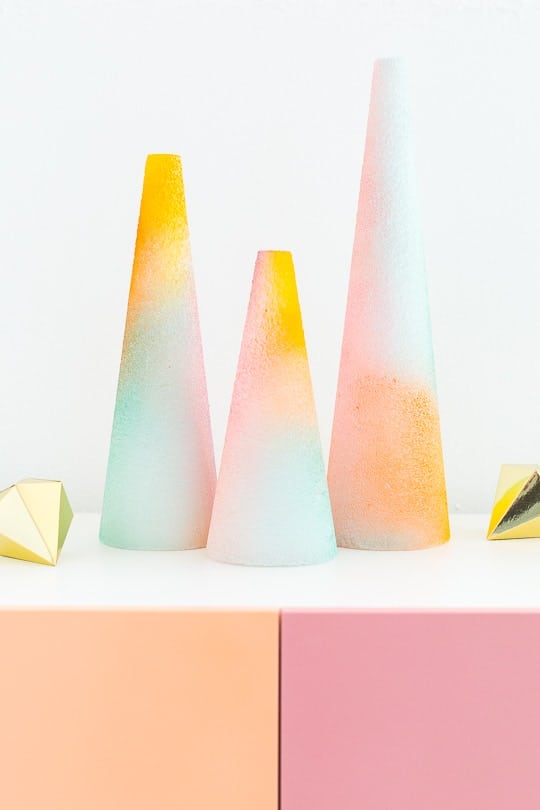 For all of my modern, contemporary, and abstract lovers, these DIY foam gradient trees will be right up your Christmas alley! For the more traditional decor lovers, maybe if you just squint your eyes and think of them as rainbow fish you'll be fine? Just kidding. Sort of.
For all of the color going on in the studio though, they're perfect! Plus you can make then into just about anything… table number markers, birthday hat decor, signage holders, etc., so keep your mind open for me here, okay?…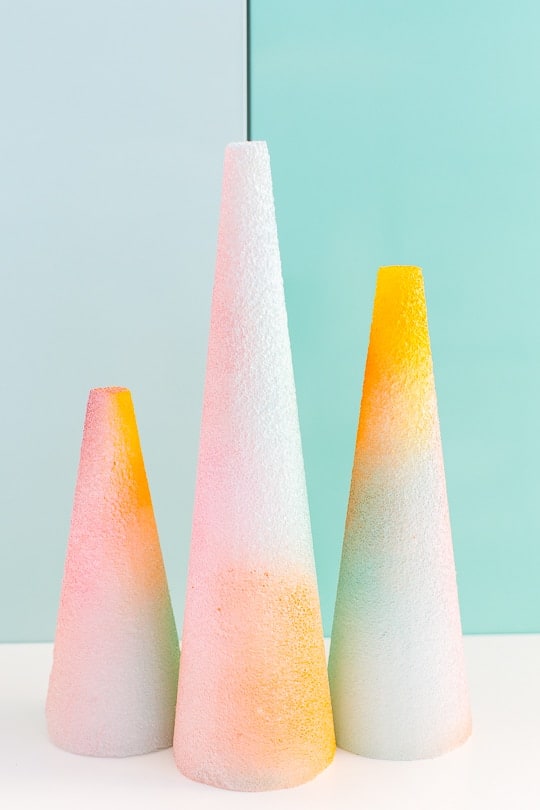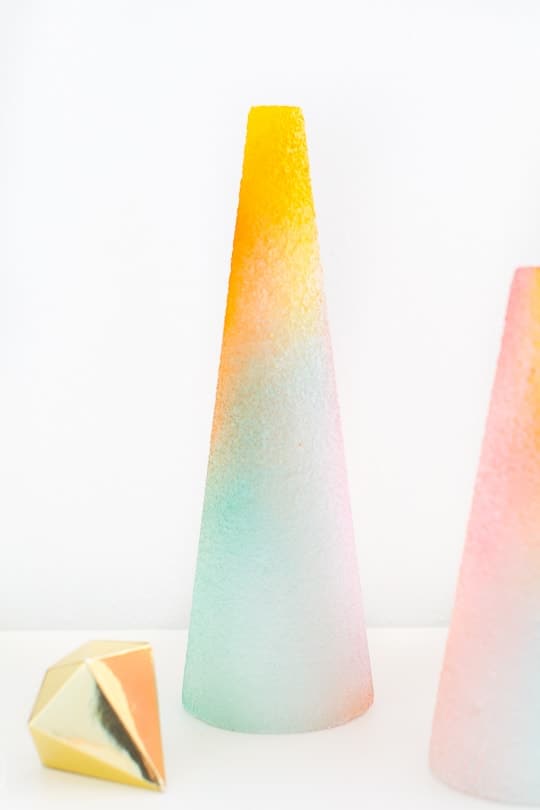 These colorful little guys are as simple as randomly spray painting foam..with your eyes closed. Okay, so not exactly with your eyes closed, but it's close.
You don't have to be exact all since the whole idea is that they blur together, just be sure spray paint further back from the cones than what you'd be used to so that it lightly mists across areas rather than heavily painting one section.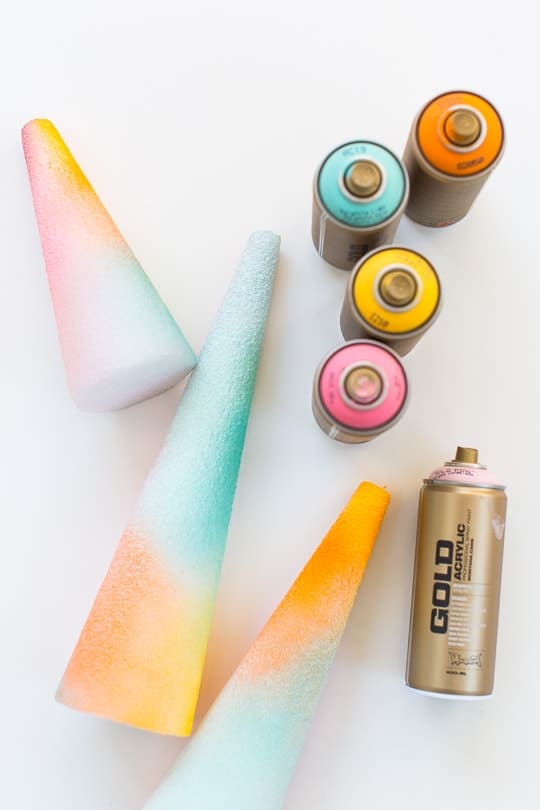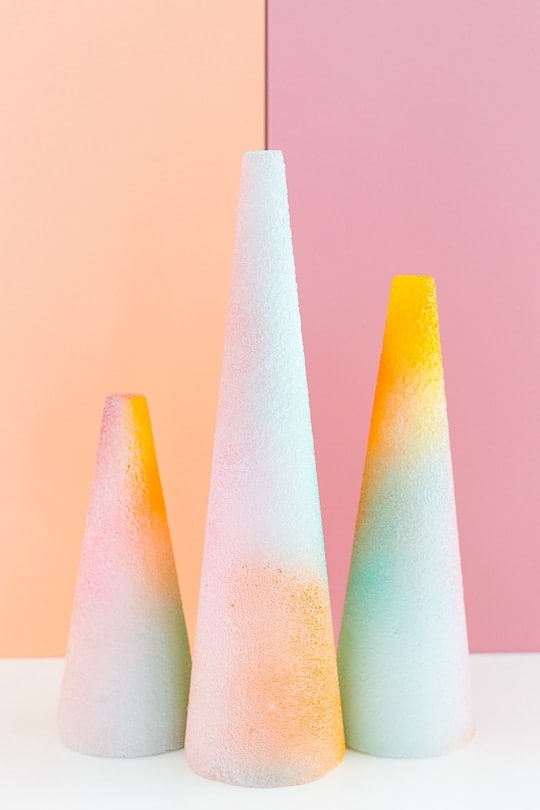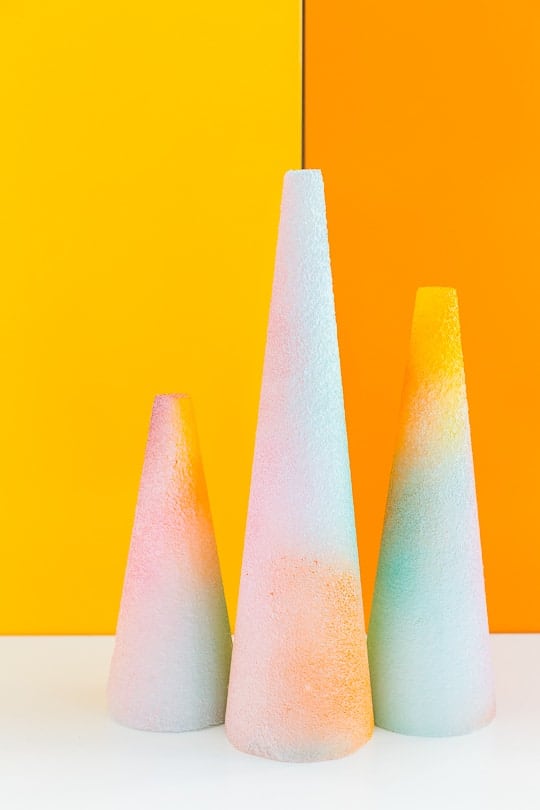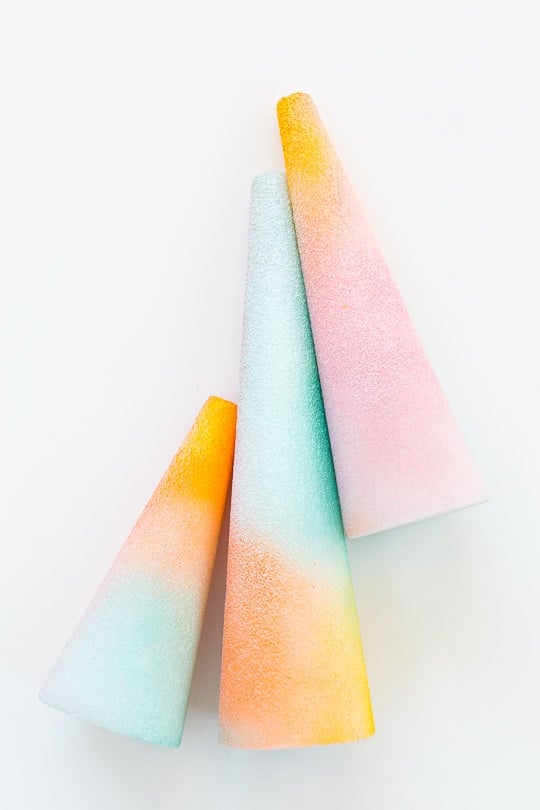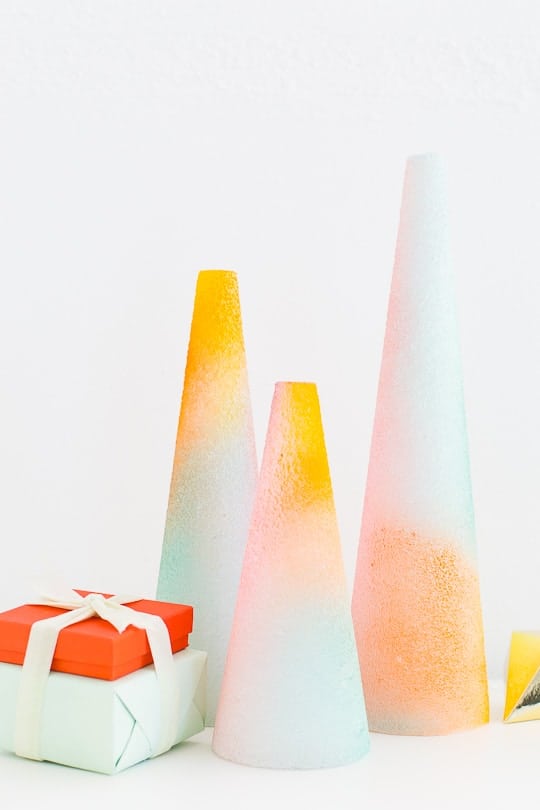 Have you come up with any other ideas for these guys that I might have missed, yet?! Let me down gently if not!
For those of you that do make some, be sure to tag your projects with #mysugarandcloth so we can feature them too!