photos by Jared Smith
In case you're not the traditional decor type, you've just determined you're not messing with untangling lights this year, or you loved our tree alternatives from last year (here, here, and here) I've got a good DIY alternative for you. Albeit the'yre a little bit abstract, but these DIY Christmas trees are definitely easy to put up and take down, plus you can add as much as little color as you want to suit your color scheme
To make them doubly awesome, you can basically create a whole mini forest with as inexpensive as they are, and your pets won't dare wear one of these, ha!..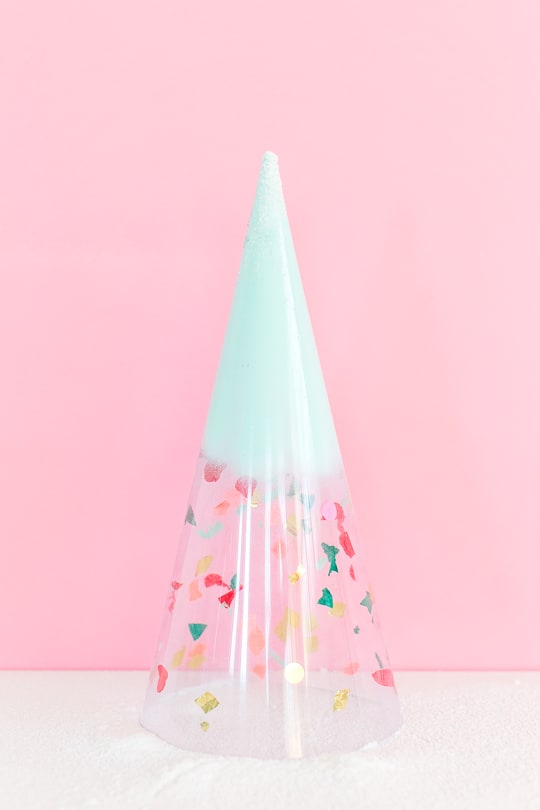 Spray some of the adhesive inside the coat VERY lightly, the confetti will naturally want to stick because of the static, so no need to be heavy handed with it.
Sprinkle in the confetti and roll the cone around so it falls evenly.
Now you can spray the caps colors of your choice, and even a little fake snow to top it off!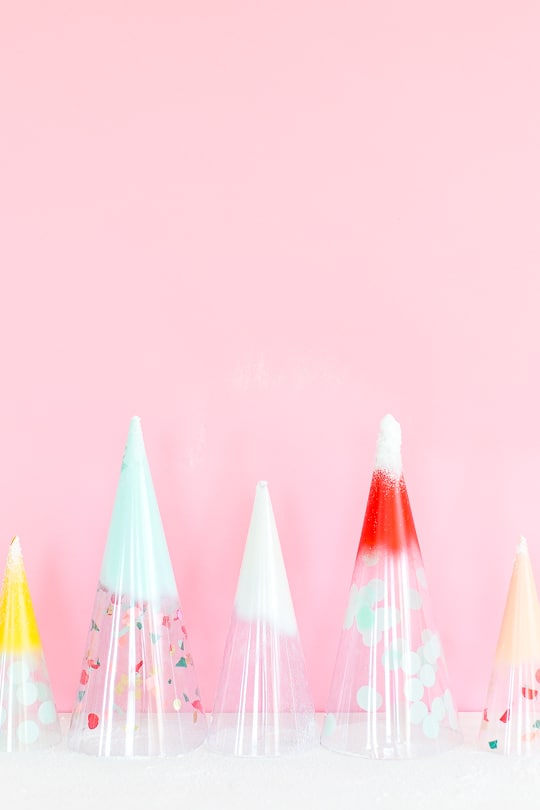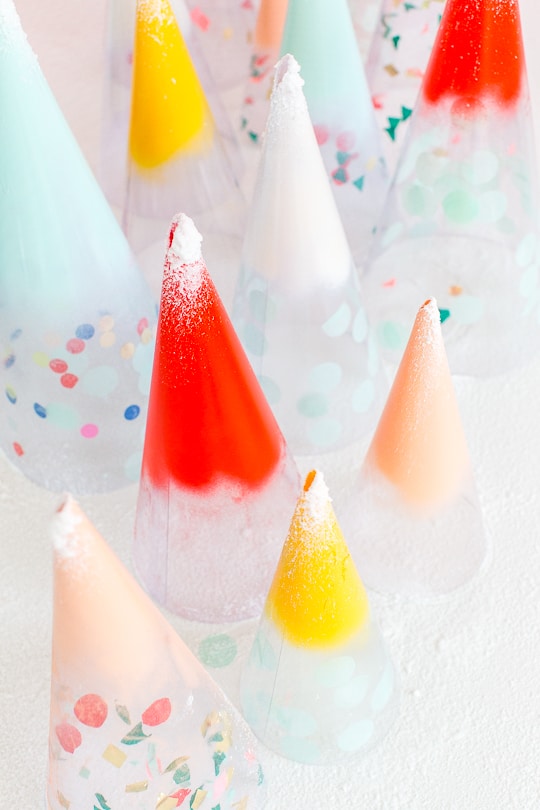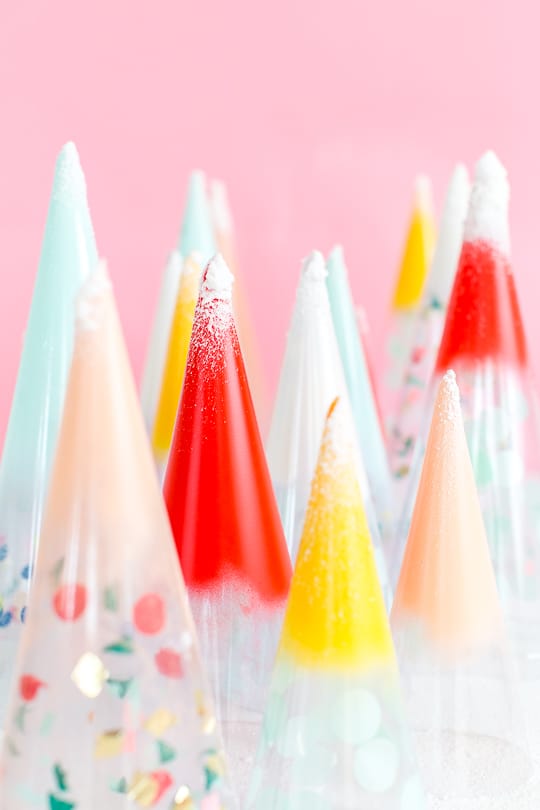 Confession: as much as we've been creating holiday content, we still haven't even decorated for Christmas ourselves! I know, I know. It's sad.
Have you all made any of our tree alternatives for your decor this year?! Be sure to tag them with #mysugarandcloth so we can follow along and regram some of our favorites!