A simple non-shedding alternative for the holidays, our a DIY Pom Pom Christmas Tree!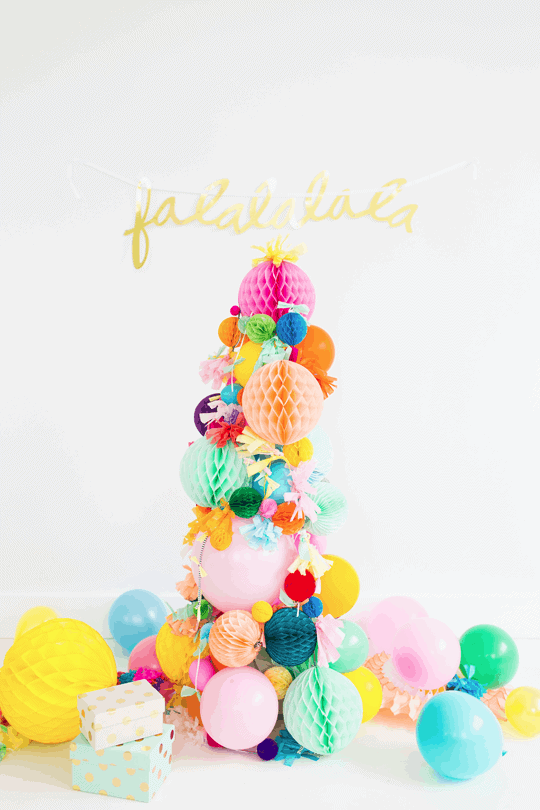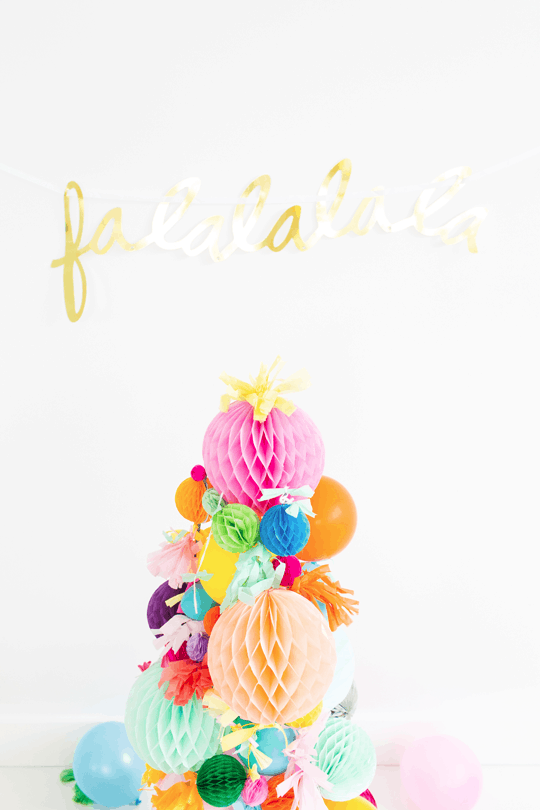 With Christmas, traveling, and family road trips just round the corner, I thought it would be fitting to have a few fun alternatives to the traditional family Christmas tree for the… not so traditional Christmas.
On all of our travels recently, especially our recent cruise with Princess Cruises, it got us thinking about how not everyone plans to stay bundled up with chestnuts, a fire, and snowballs just outside their door for the holidays.
So obviously a variety of ways to celebrate for every climate and region are in order!
This isn't to say there's a specific part of the world that only uses paper pom poms for celebrating (if their was, I'd definitely be there)!
And you guys know we are obsessed with pom poms and have incorporated in lots of our other DIY's like our Pom Pom Wall Hang, Pom Pom Basket, and Pom Pom Scarf.
But this DIY Pom Pom Christmas Tree is a fun alternative to the traditional decor, because the Caribbean doesn't exactly call for a snowcapped Douglas fir tree.
Obviously it needs something far more colorful!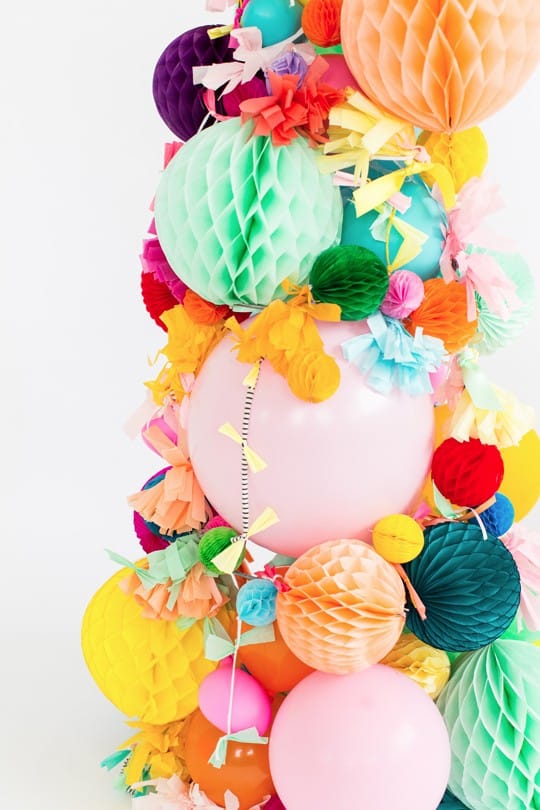 Materials and Tools Needed To Make a DIY Pom Pom Christmas Tree
Glue gun and glue sticks
Paper pom poms, balloons, tissue paper fringe and anything else you can think of — All of mine are from Poppies for Grace.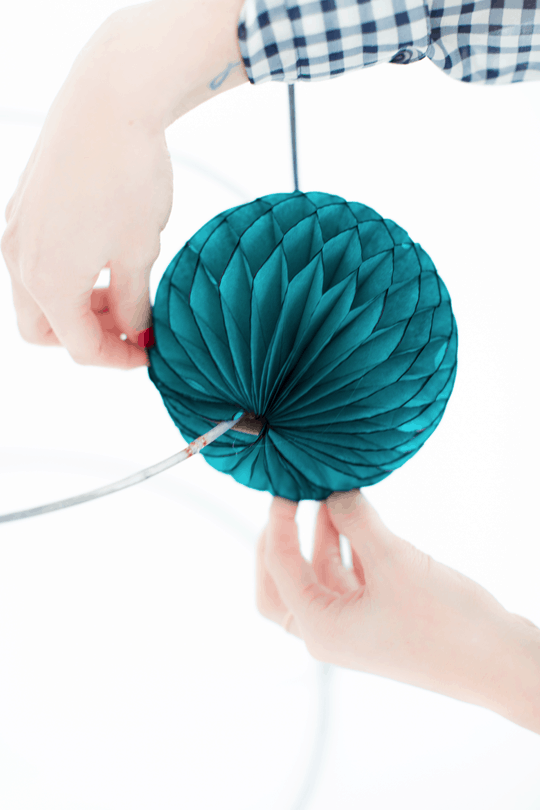 How To Make a DIY Pom Pom Christmas Tree
The tomato cage will be the base of the tree so rest the largest circle on a flat surface as the bottom.
Start gluing tissue paper pom poms around the main metal circles.
Then, use balloons to fill the inner parts of the tree.
If you want the tree to last forever or for quite a long time, you can replace the balloons with tissue paper poms, too.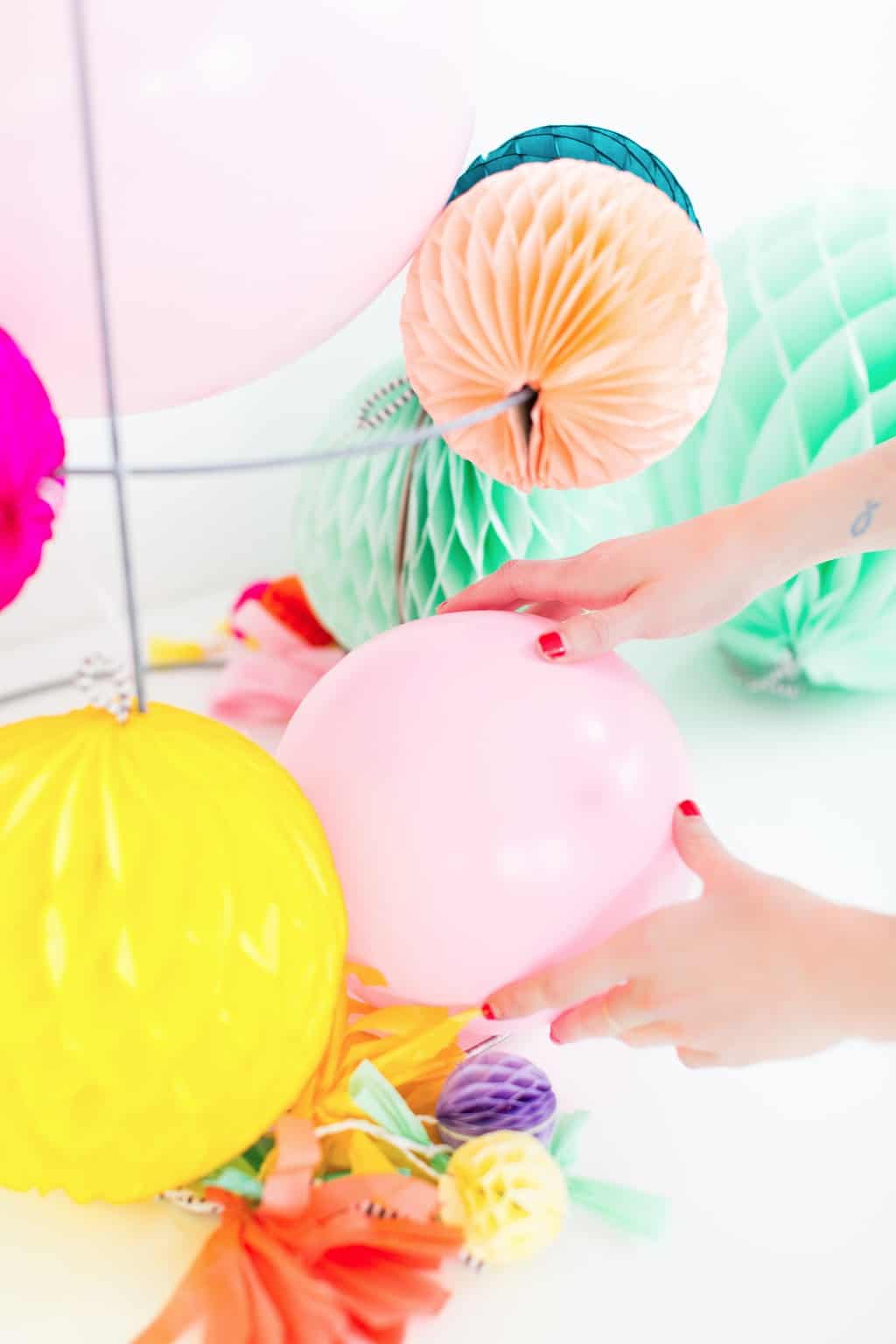 Continue gluing and filling up the empty spaces with poms, fringe, and balloons. Make sure the top staggers to a point just like a traditional tree.
Once it's full, add a spritz of yellow fringe at the top for the star, and you've got yourself a tree that can definitely withstand travel and appearances no matter what the weather may be!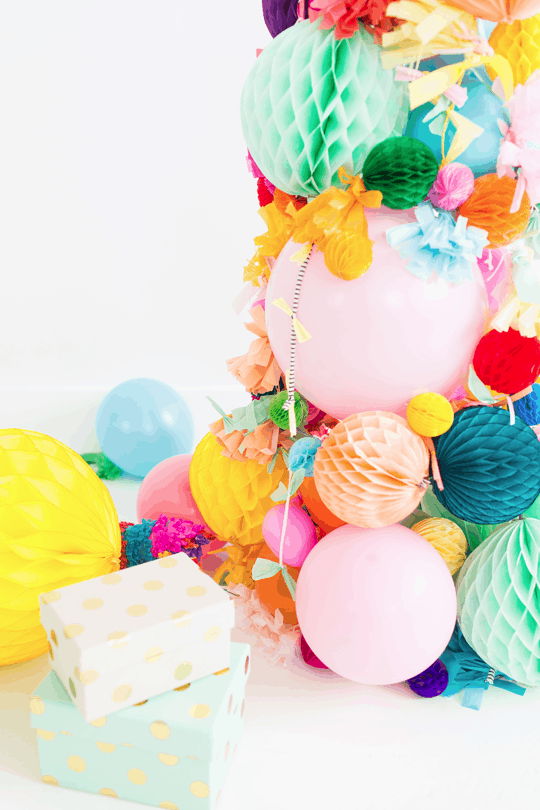 More Non-Traditional Christmas Tree Ideas
I still have a few more crazy Christmas tree ideas coming up for the traveler and out-of-the-box folks this week. But I'd love to know what your most non-traditional Christmas tradition is, so let me hear it!…
For more easy non-traditional tree idea, check out a few of our favorites below —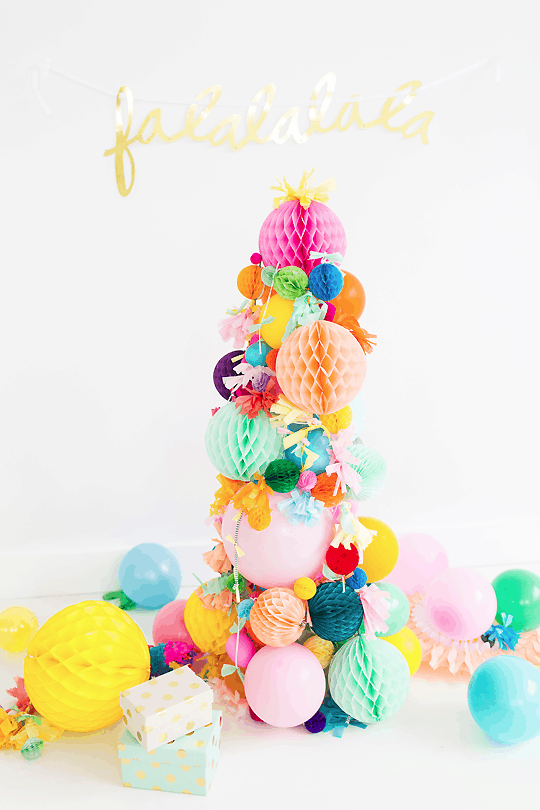 More Easy Christmas DIY's