We're no strangers to alternative Christmas trees (see here and here), and this year is no exception! We actually made this DIY pegboard Christmas tree for the Girl Crush Market as signage/decor and decided it was too cute not to share. Plus you can easily hang ornaments from it just like a traditional tree, but minus the shedding cleanup or faux tree fluffing.
Since we had anticipated using it just for market decor, we didn't take our usual in-depth tutorial photos, so you'll have to use your imagination for some of the steps! It's pretty straightforward though…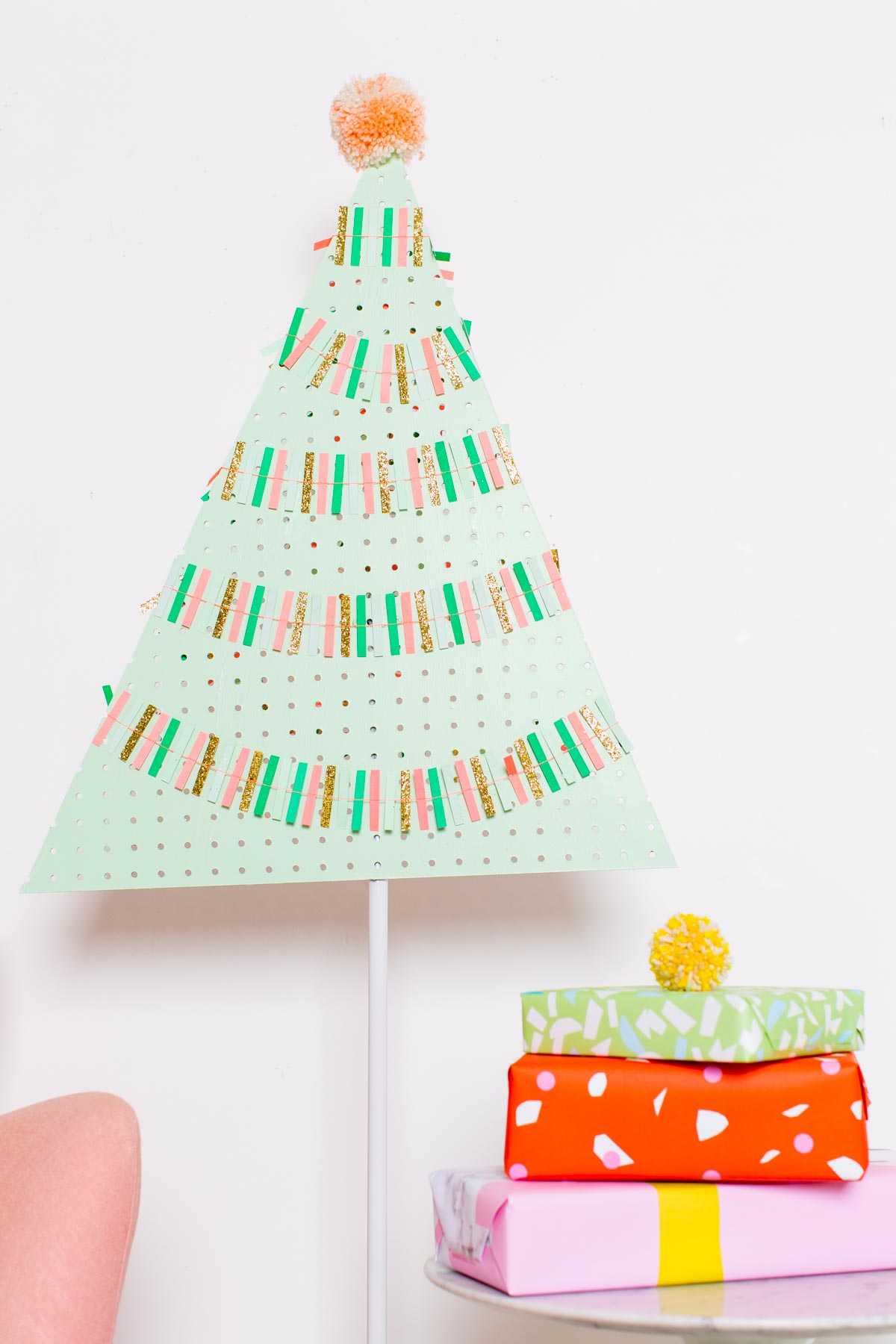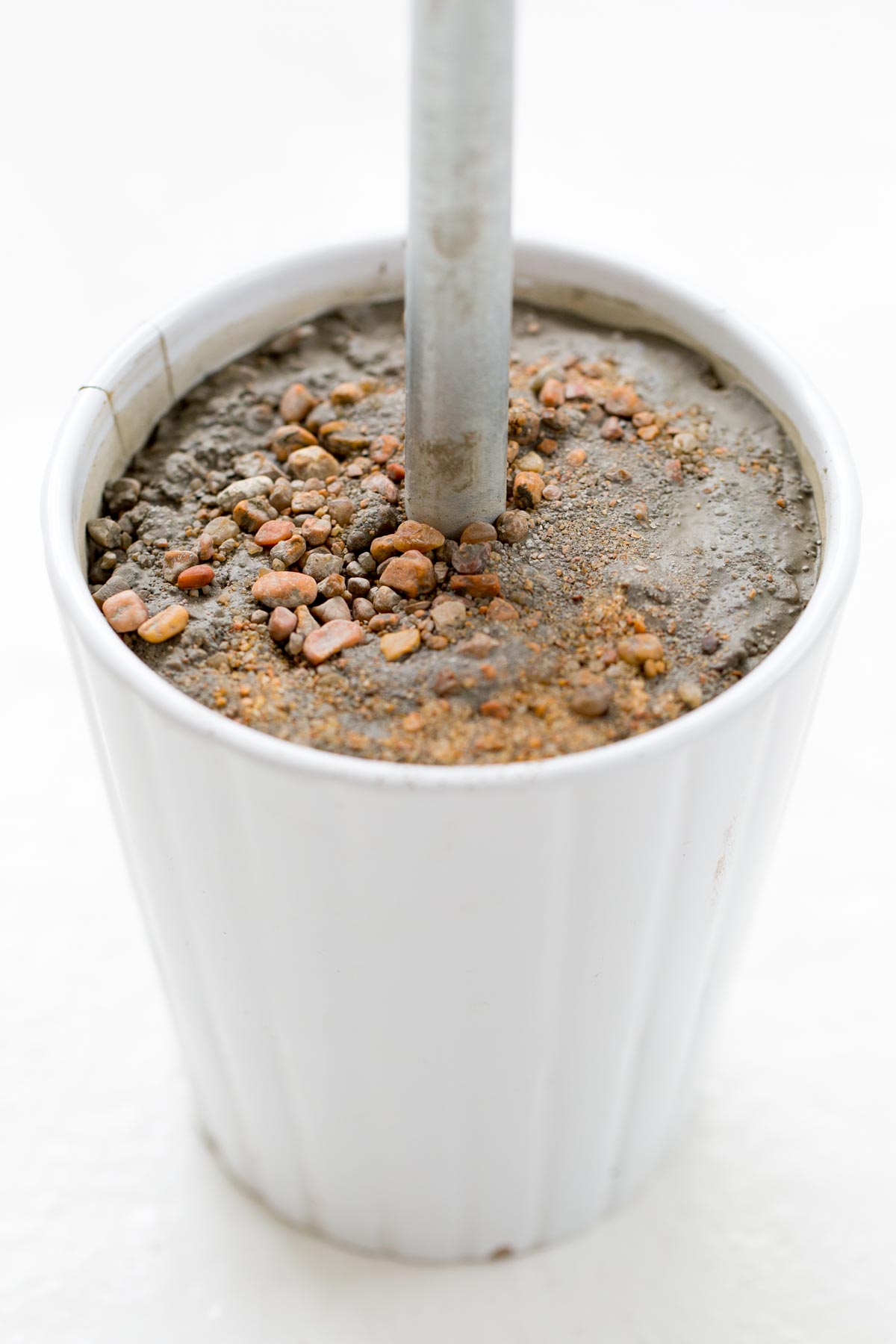 Jared used a rotary saw to cut the giant piece of pegboard into a long triangle shape. He then mixed the quick cement and poured it into the white planter and inserted the metal pole until it fully set.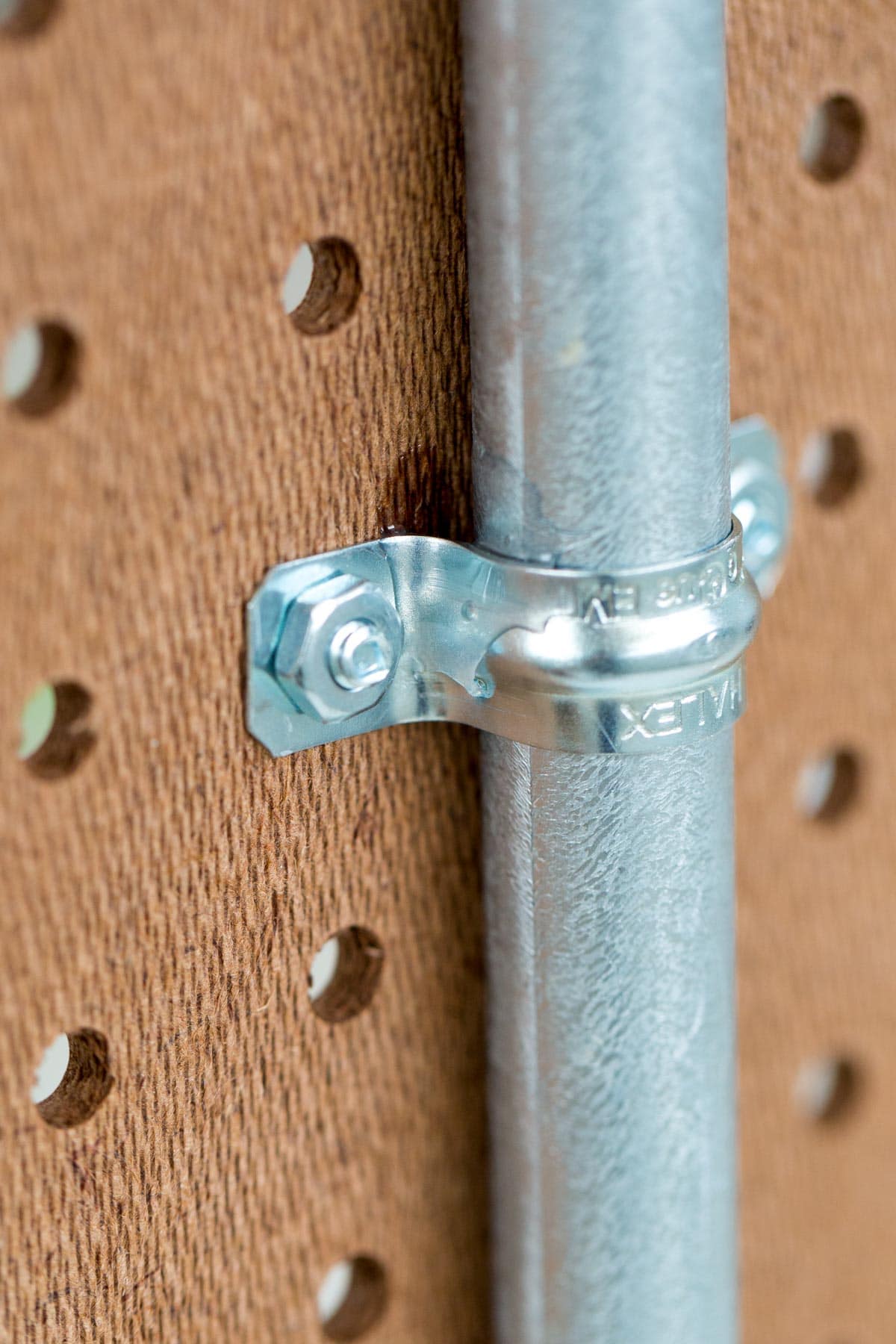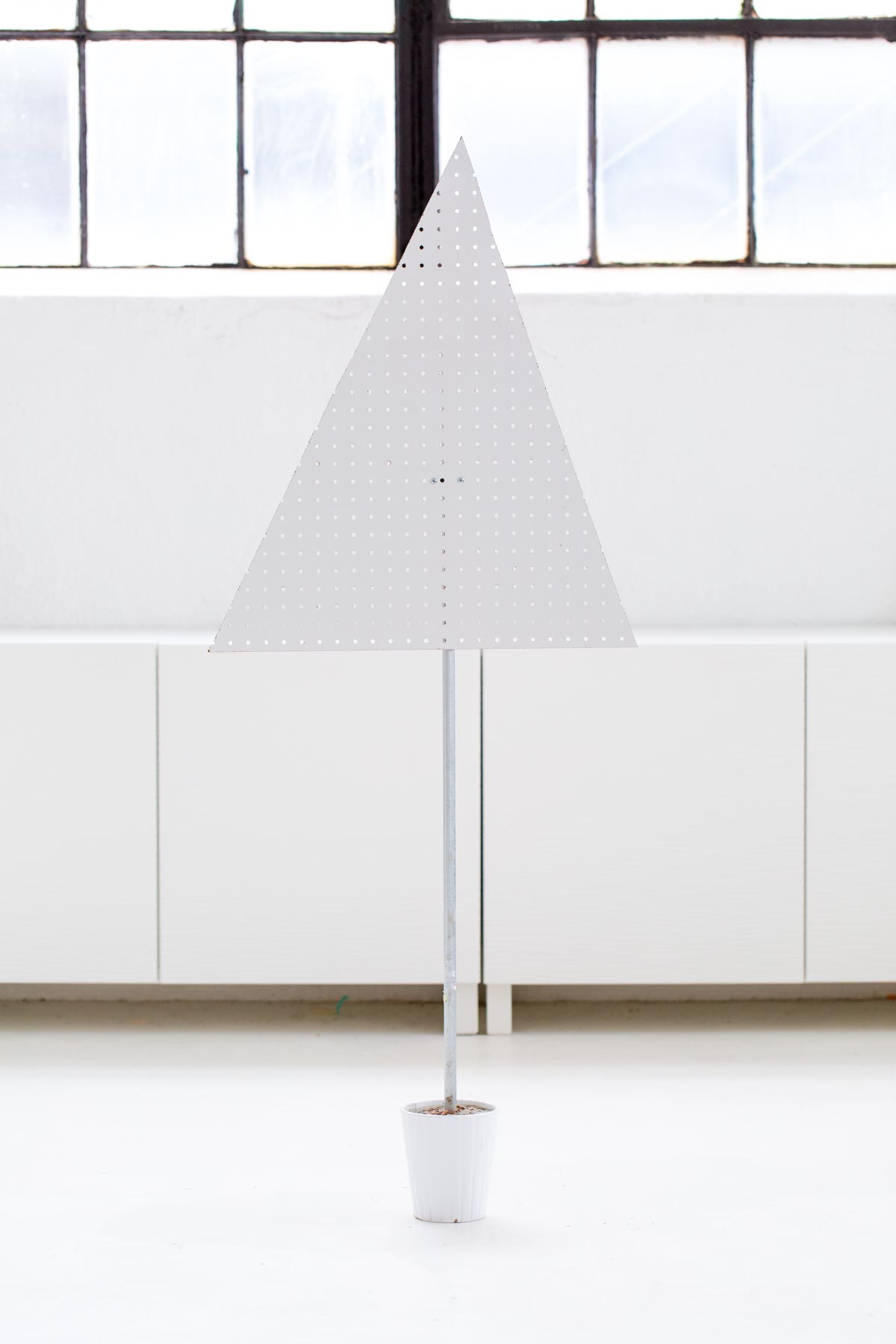 From there we used the screw and bolt sets to attach the pegboard to the metal pole, and then spray painted the whole thing white.
Once the spray paint dried, I painted the pegboard itself mint green and let it dry completely.
Once it was dried I debated whether I wanted to decorate it or not! I kind of like the simple tree with a single pom pom on top. It also went well with our pinky Happy chair from Article, and I'm always a sucker for a good color scheme with styled corners!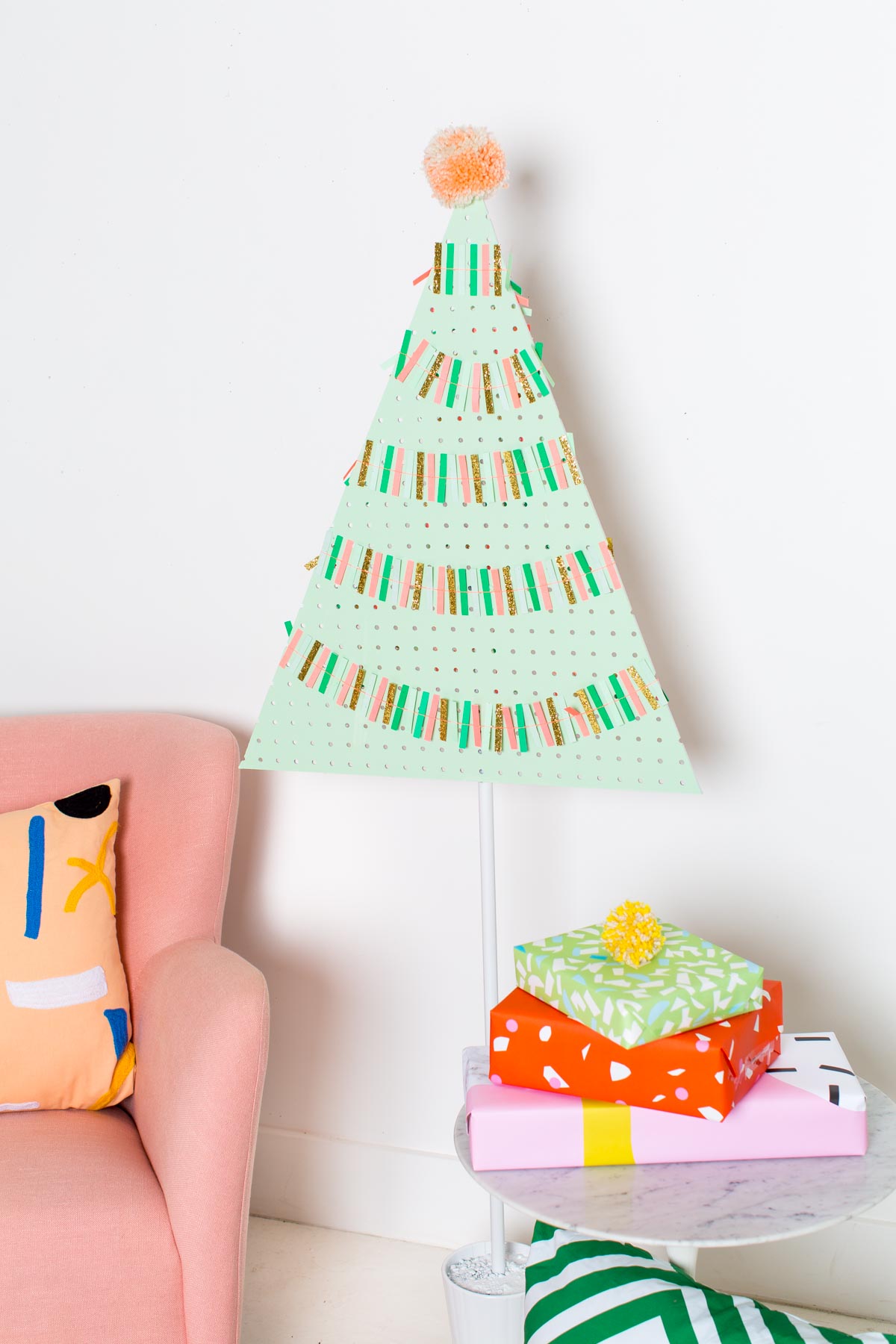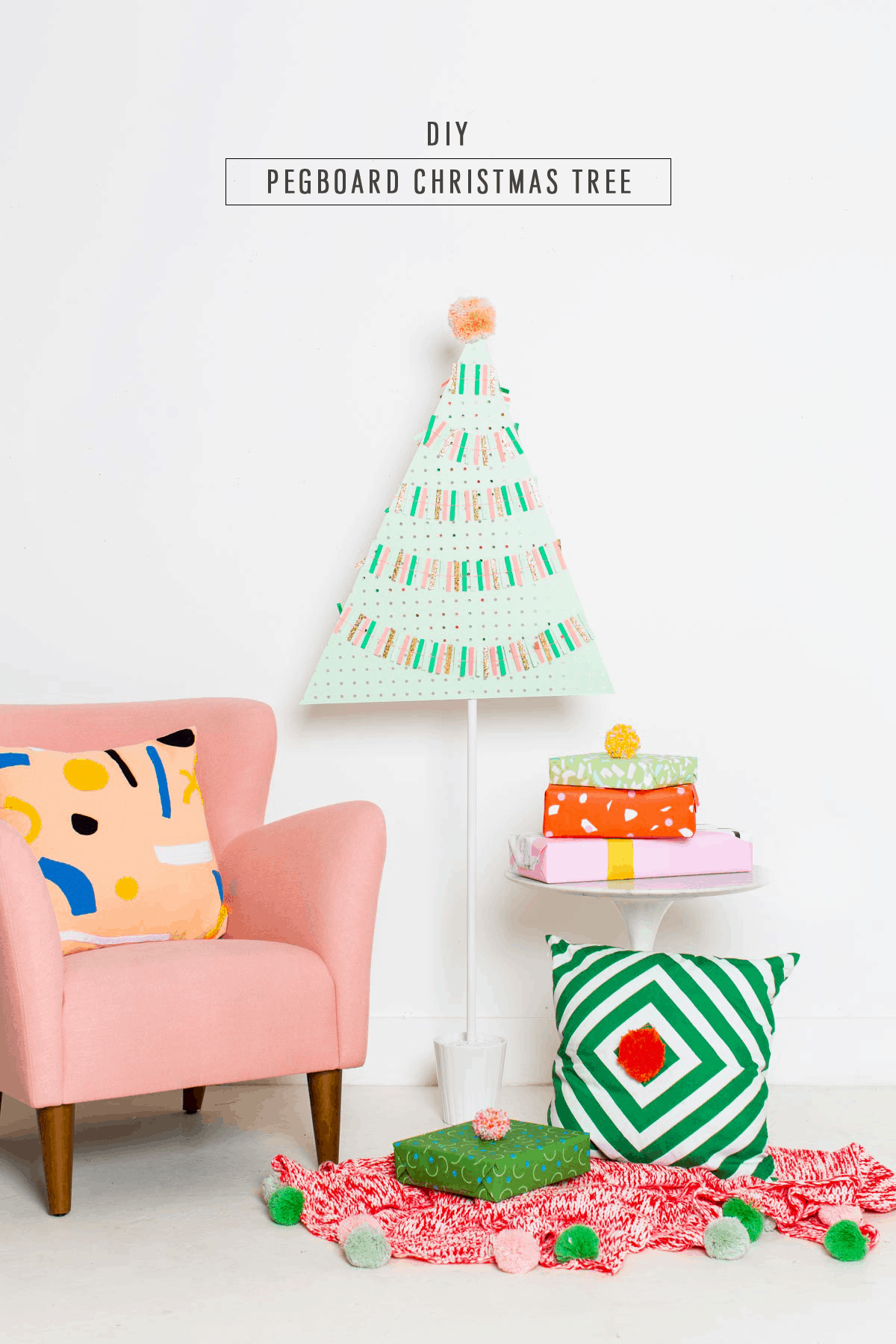 I finally ended up adding a cute garland to it for a little extra umph, but I love the way it turned out! It's definitely a modern space saver when it comes to Christmas trees without the fuss. What do you all think?!