Between Christmas decor, massive pom pom ornaments, and our new studio seating area so I couldn't resist sharing a little peek of how we decorated for Christmas at the Sugar & Cloth studio!
First off, how DARLING are these jumbo pom poms? I saw them on a tree at Favor The Kind when Brittni was in town a few weeks ago and my heart melted. I had to have them!
Even though Jared is our resident pom pom maker, even he wouldn't agree to making this amount of giant poms. So I snagged theirs instead, haha! Making due when the hubby says no, ya'll…
The one thing I really wanted for the open side of the studio where we have all of our photoshoots was a comfy seating area near the kitchen, and I think these velvet Matrix chairs from Article fit riiiiiight in, don't you think?!…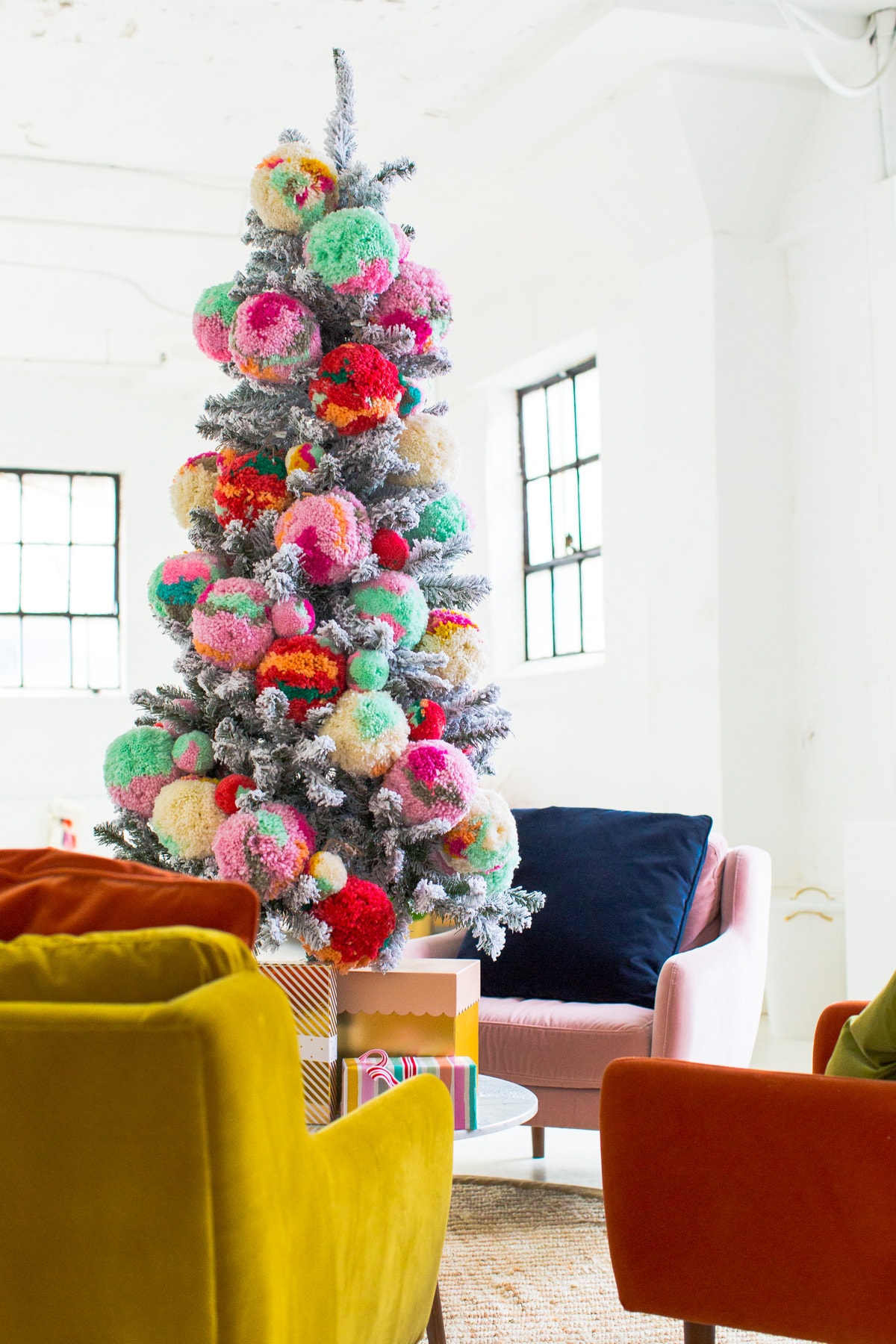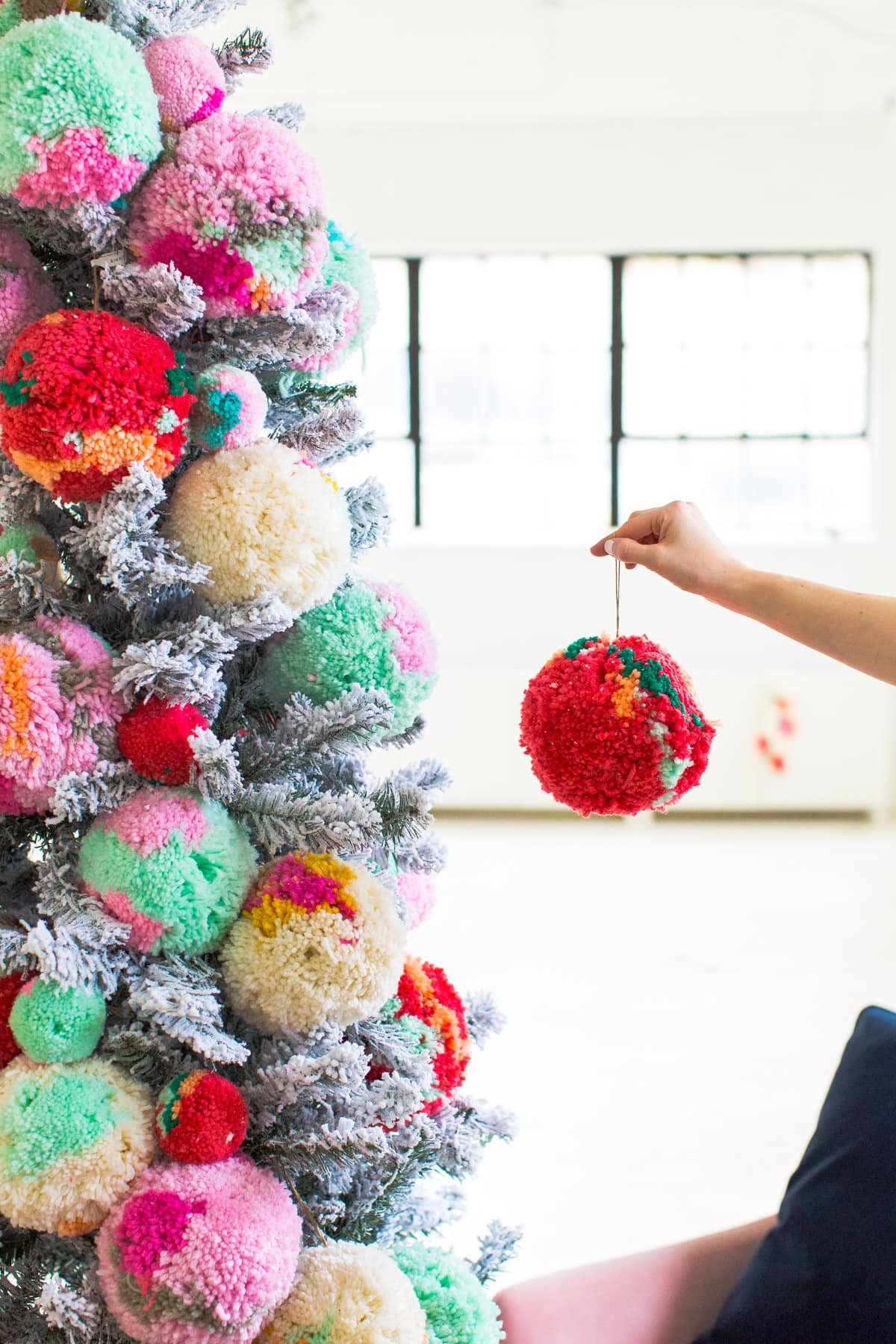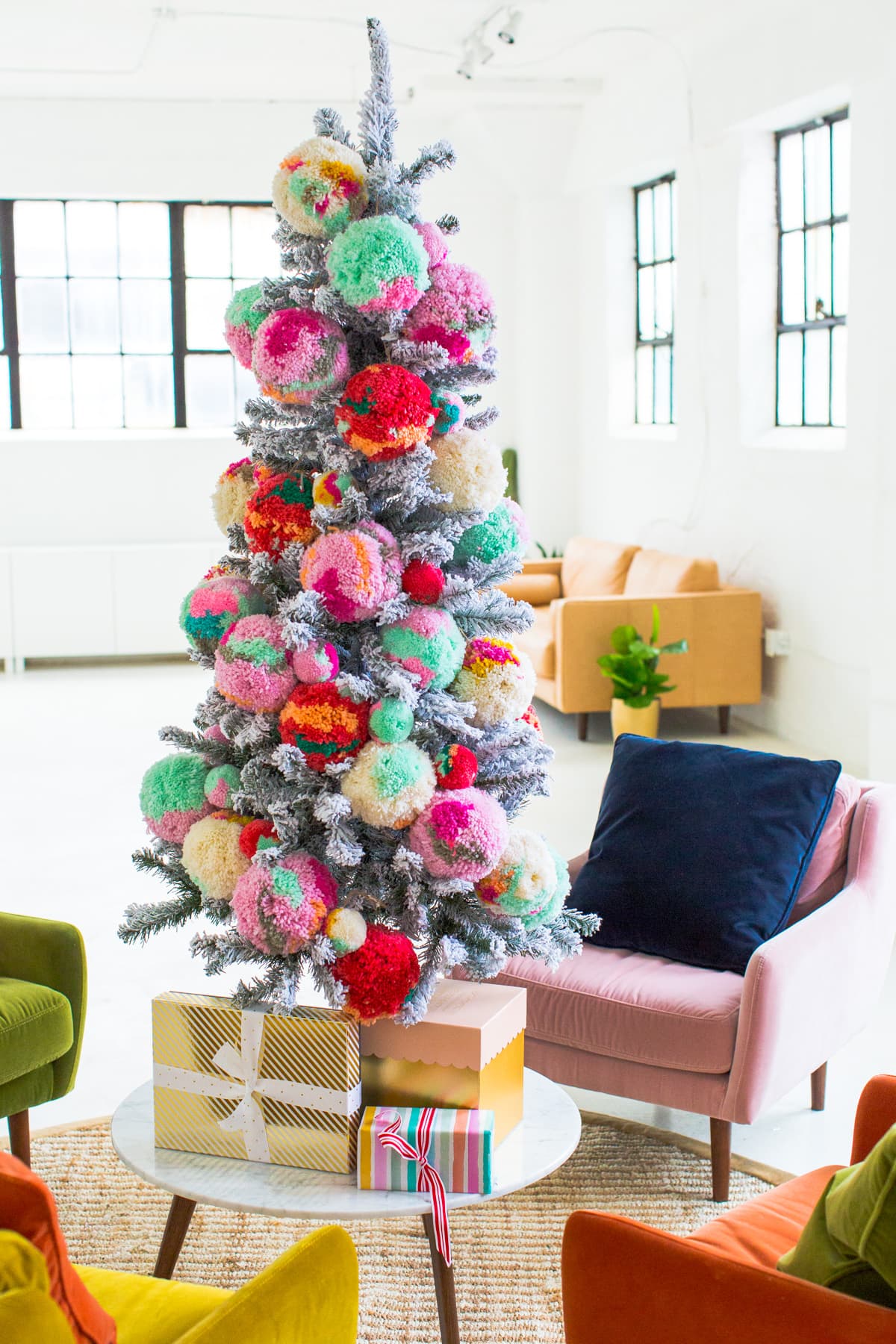 Much like everything in life, I couldn't resist one of every color when it came to these velvet chairs and velvet pillow sets. If you haven't heard of Article before, it's a great place for buying high-quality furniture online that isn't outrageously priced.
Our leather sofa that you see in photos all of the time is from there as well! Let's just say a quick amen for being able to upgrade to in-room delivery and assembly because these babies are NOT light.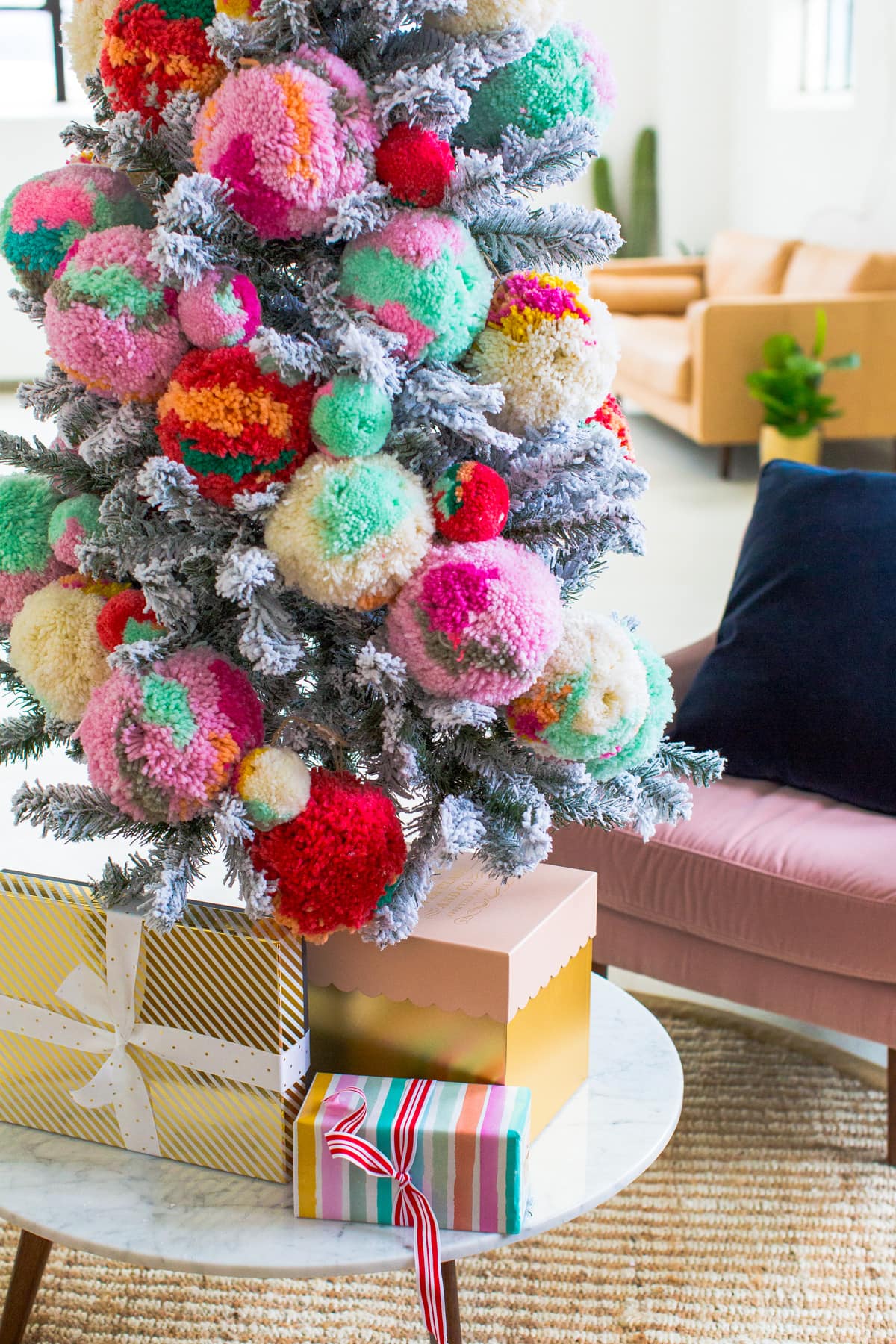 I'm also VERY proud to say that I have all of my Christmas shopping done and those are in fact real presents under the tree instead of fake ones for styling. This is a real monumental moment for me, guys. There's nothing quite like the looming feeling of a baby on the way to make you get stuff done in advance, haha!