DIY Wood Veneer Confetti and Gift Tag Flags — Five minute DIY Wood Veneer Confetti and Gift Tag Flags from wood veneer taping. Easy, inexpensive and looks store bought!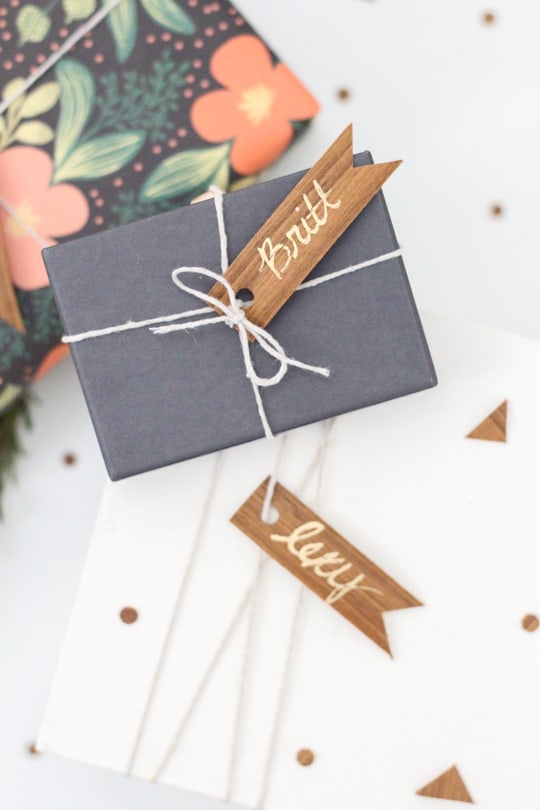 Have I told you in the last week how much I love really easy projects? Well, it's true!
And this DIY for wood veneer confetti and gift tags is seriously the easiest thing you can make.
The cool thing about simple projects made from wood is that they almost always come out looking like they take far more effort than they really do.
My DIY stump side tables are another great example in case you don't believe me.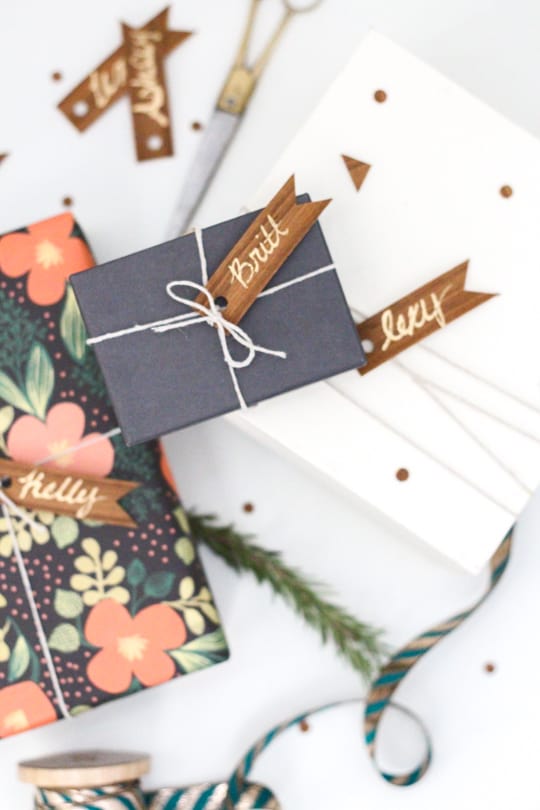 Materials And Tools Needed
To make this little confetti and gift tag set, all you need are:
Real wood veneer edging — A roll is only $7 or buy it local by the yard for less. You can also choose from different wood types.
Heavy duty hole punch
Scissors
How To Make DIY Wood Veneer Confetti and Gift Tag Flags
1 — To make the gift tags, cut 3 inch long strips of veneer from the roll.
2 — And then, snip a small triangle from one end to make a flag shape.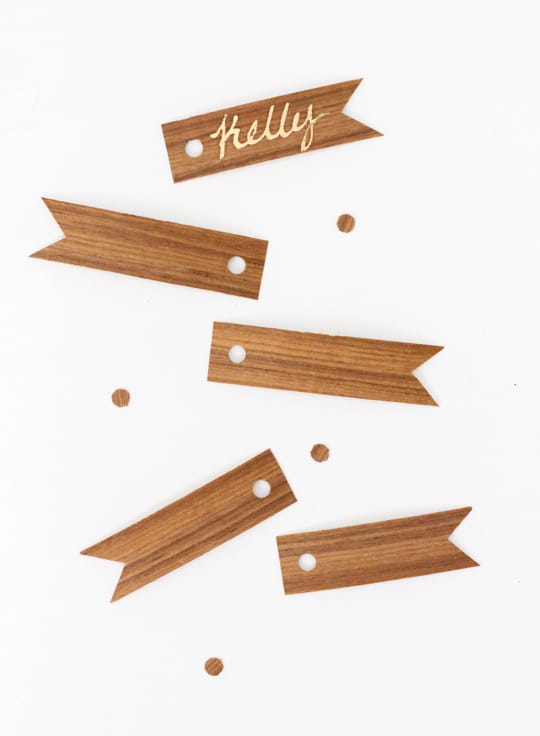 3 — Next, use the whole punch to make a whole to tie the flags onto gifts.
4 — Write the lucky loved ones name on them with a gold leaf pen.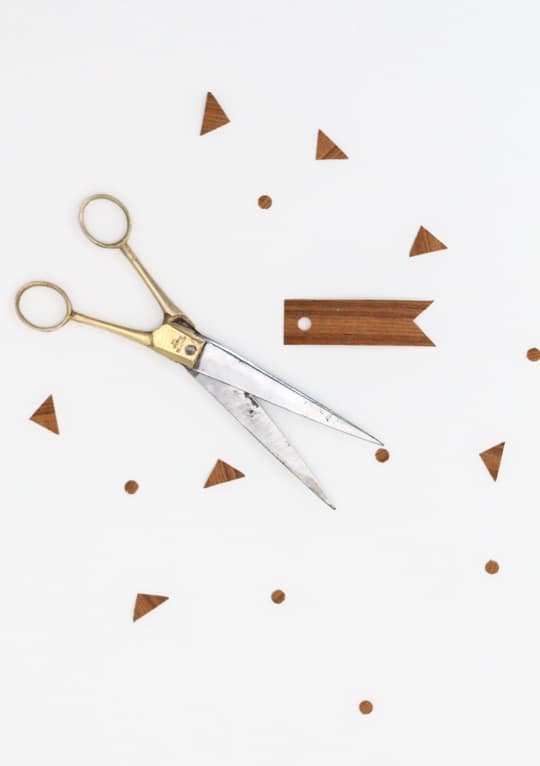 After making the tags you'll realize that the confetti practically makes itself with the bits and pieces left over.
Continue punching and cutting shapes to make a full set of wooden confetti!