DIY Lip Patterned Gift Wrap — Nothing says I love you like a ton of kisses… on your gift wrap. Make this DIY lip patterned gift wrap for your love or Galentine this year!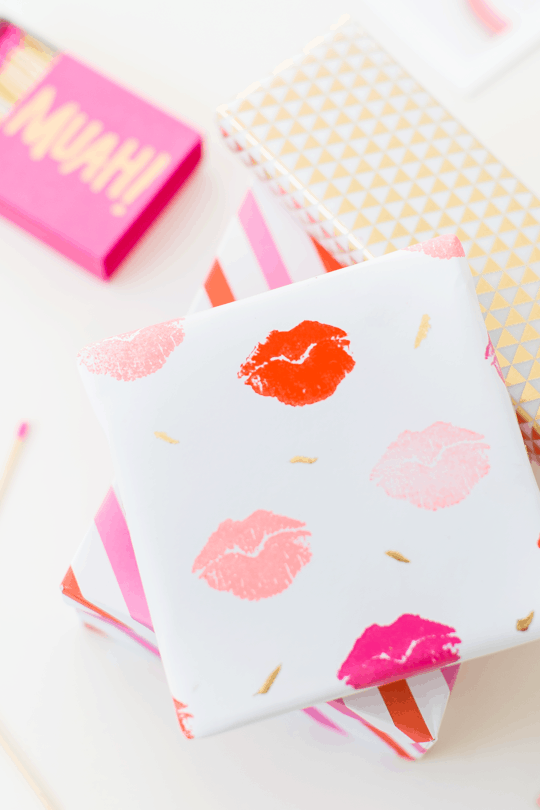 Nothing says I love you more than lots and lots and lots of kisses. But nothing says germs and smeared lipstick that won't ever dry on real paper more than a gift covered in real lipstick kisses!
Lucky for you, they have these things called stamps that make all of those problems go away. And it makes this DIY lip patterned gift wrap twice as appealing.
I should also mention that this might not be the best idea to make for your boyfriend for Valentine's day. Not because it's not super cute enough.
But because anyone who won't take the time to Instagram it first, won't appreciate the abnormal amount of time it will take you to create this pattern on any gift bigger than 5×5 inches in size.
But hey, if you are dating that kind of guy, congratulations and be sure to have him tag #mysugarandcloth so we can all see it! (#shamelessplug)
Materials Needed To Make A DIY Lip Patterned Gift Wrap
Craft paint in the colors of your choice
Fine tipped paint brush
White paper
How To Make A DIY Lip Patterned Gift Wrap
You don't technically need a brayer and stand for this stamping project. But I have to say they're REALLY convenient for not over inking stamps when using regular craft paint!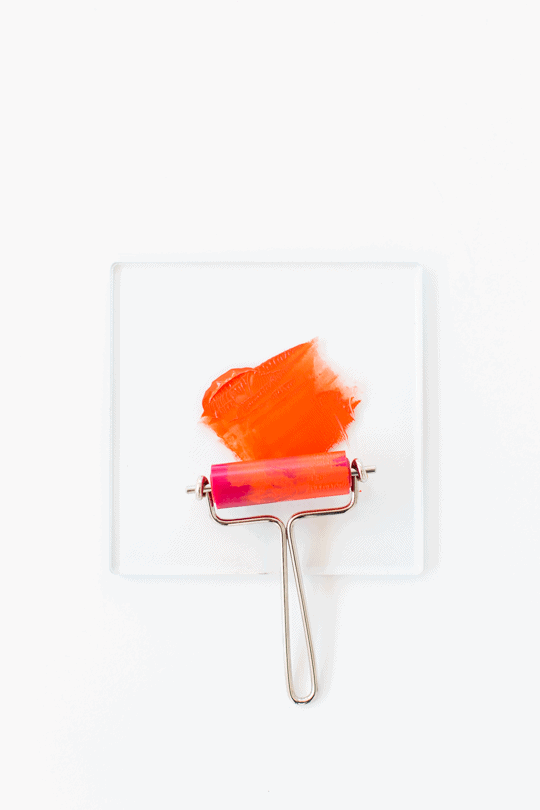 Start by stamping just one color throughout the paper.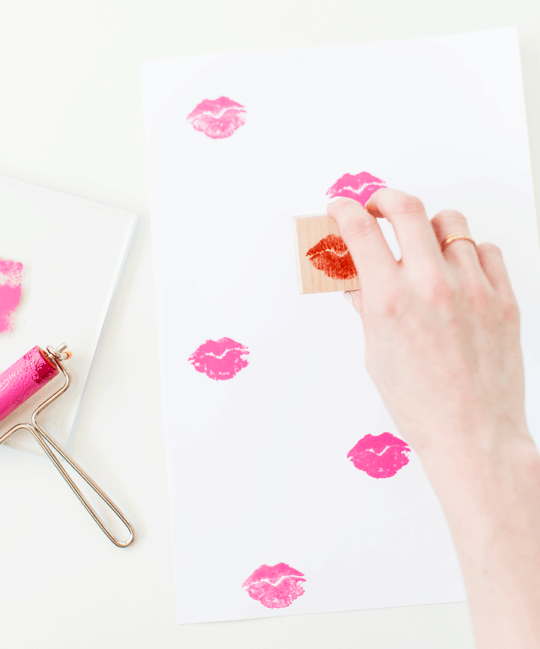 Let it dry, and them move onto the next color.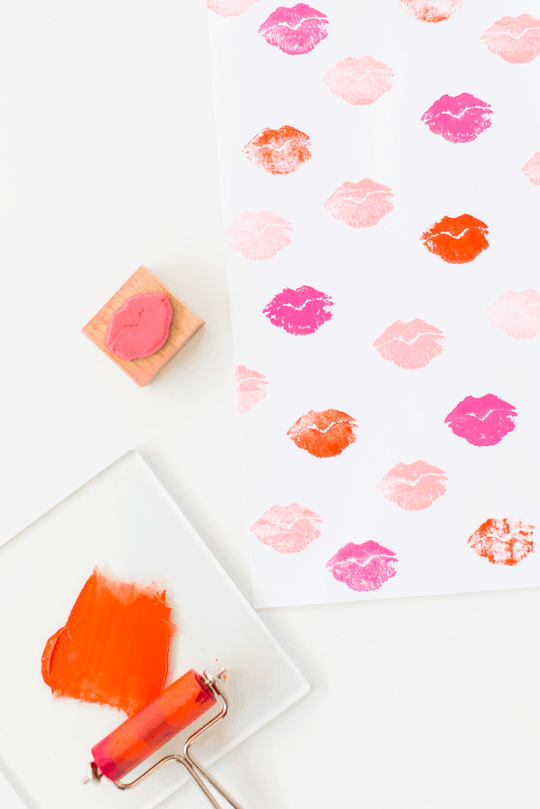 Once all the colors have dried, use your paint brush and gold foil adhesive to make small dashes in empty spots sporadically in between the lips.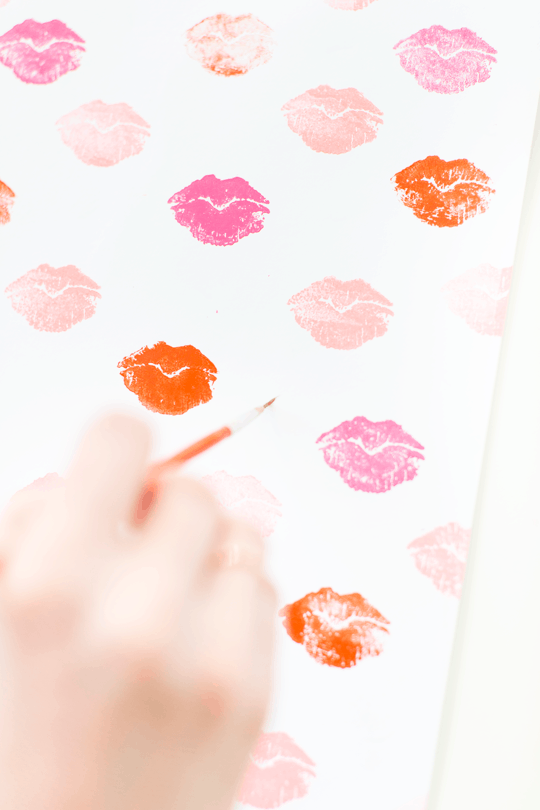 And let the adhesive dry until it's tacky to the touch.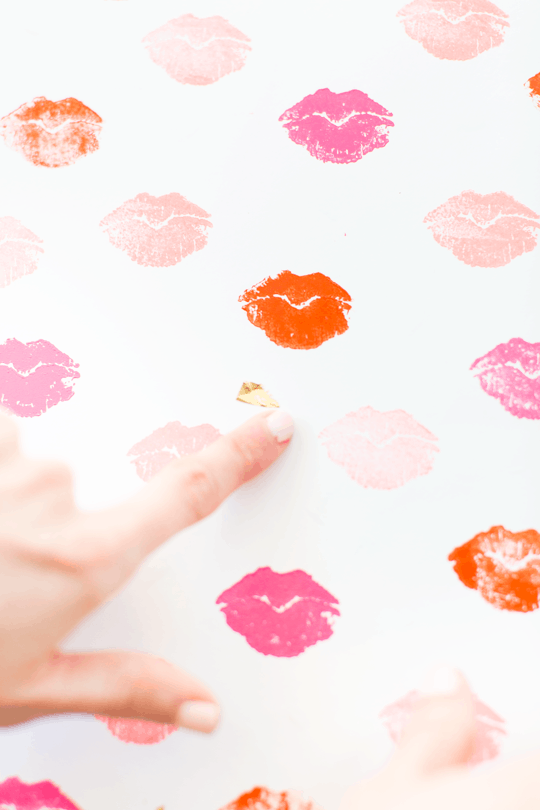 Next go back over the adhesive spots with small pieces of gold foil and press firmly across the foil.
Then, rub away the excess foil that doesn't adhere with your finger.
Continue to do so across all painted adhesive spots.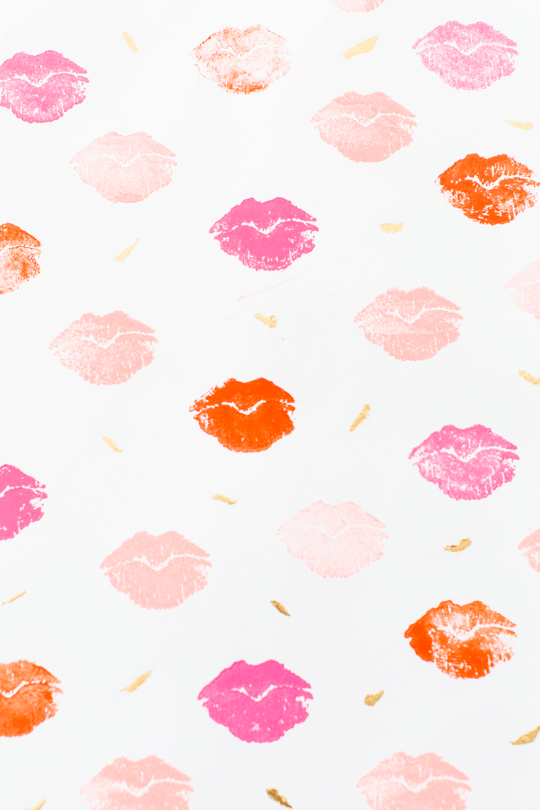 You should end up with a funky pattern kind of like this.
You can make it as colorful and full as you want or stick with a more subtle minimal look. It's totally up to you… and depends on when you decide this paper takes entirely too much time to completely cover.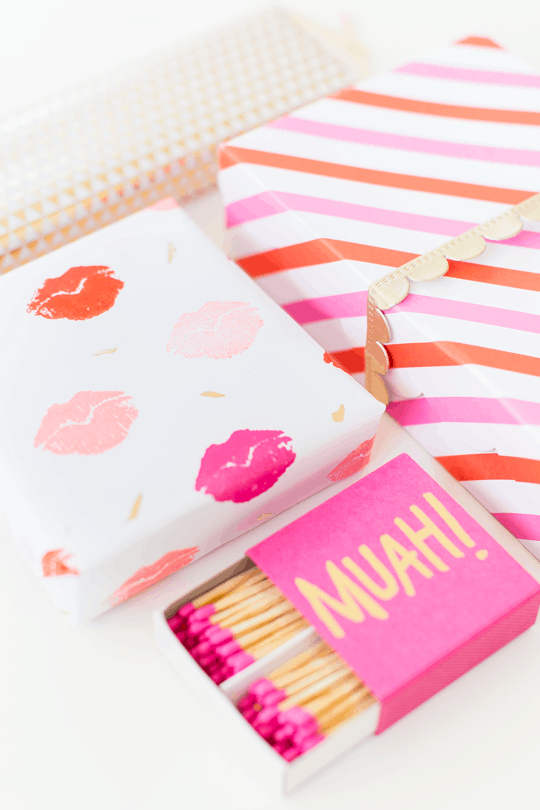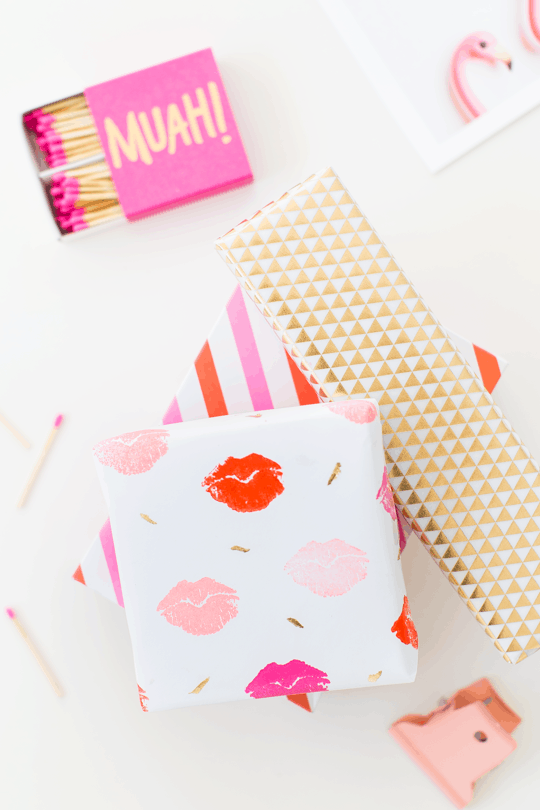 And voila!.. I mean, muah!