As promised, I've put together the tutorial for the geometric floral pendants from our Palm Springs inspired tablescape that I shared with you last week! The project is actually much simpler than the finished product appears. I'll go ahead and admit that it does take quite a while to finish them (about and hour and a half to two hours for the large pendant), but the whimsical and romantic look that they have when the sun is going down is totally worth it!
You can make as many or as few as you'd like to fill the perfect space, and the smaller the pendants the quicker they are to make. The larger one from our shoot was 12 inches on all sides, and the smaller one was six if that gives you any idea. Depending on how much you friends love you, I think these would be so perfect for DIY'ing for a wedding, don't you?!
Materials:
24 Wooden skewers (12 in for the large and 6 in. for the smaller square)
Floral tape
Floral wire
Wire cutters
Floral sheers
Hot glue and glue gun
Fishing wire
Florals (these are c/o Flower Muse)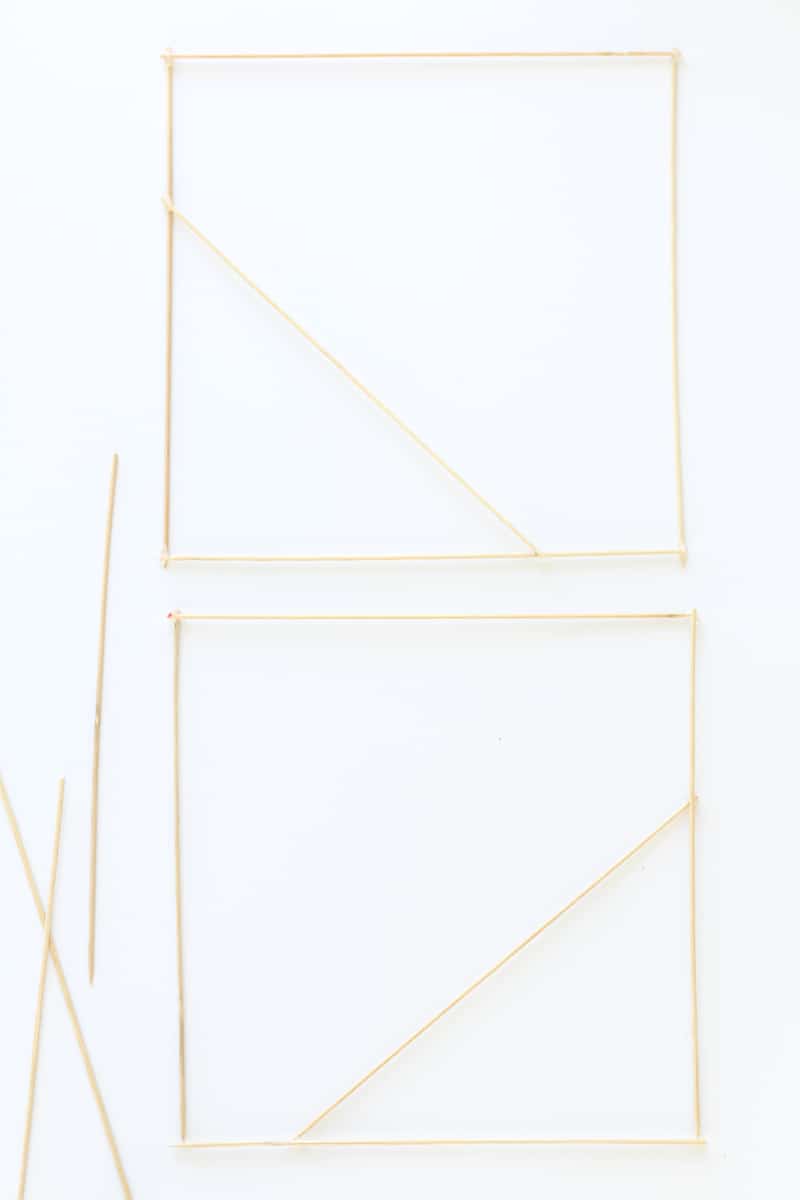 To make the base for floral pendants, you'll hot glue the 5 wooden skewers together making the shape above (a basic square with one diagonal in the corner).
You'll need 2 of these shapes to make the sides, and then extra individual skewers to glue the sides to each other (see below).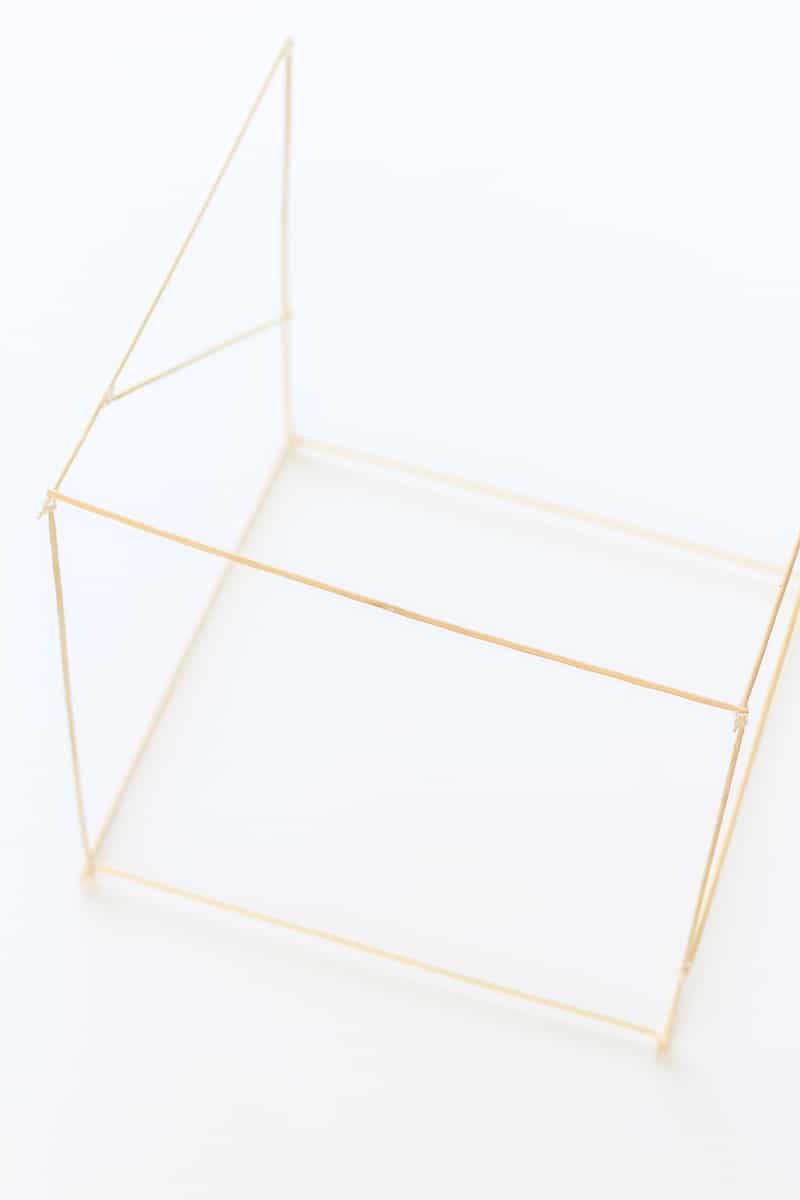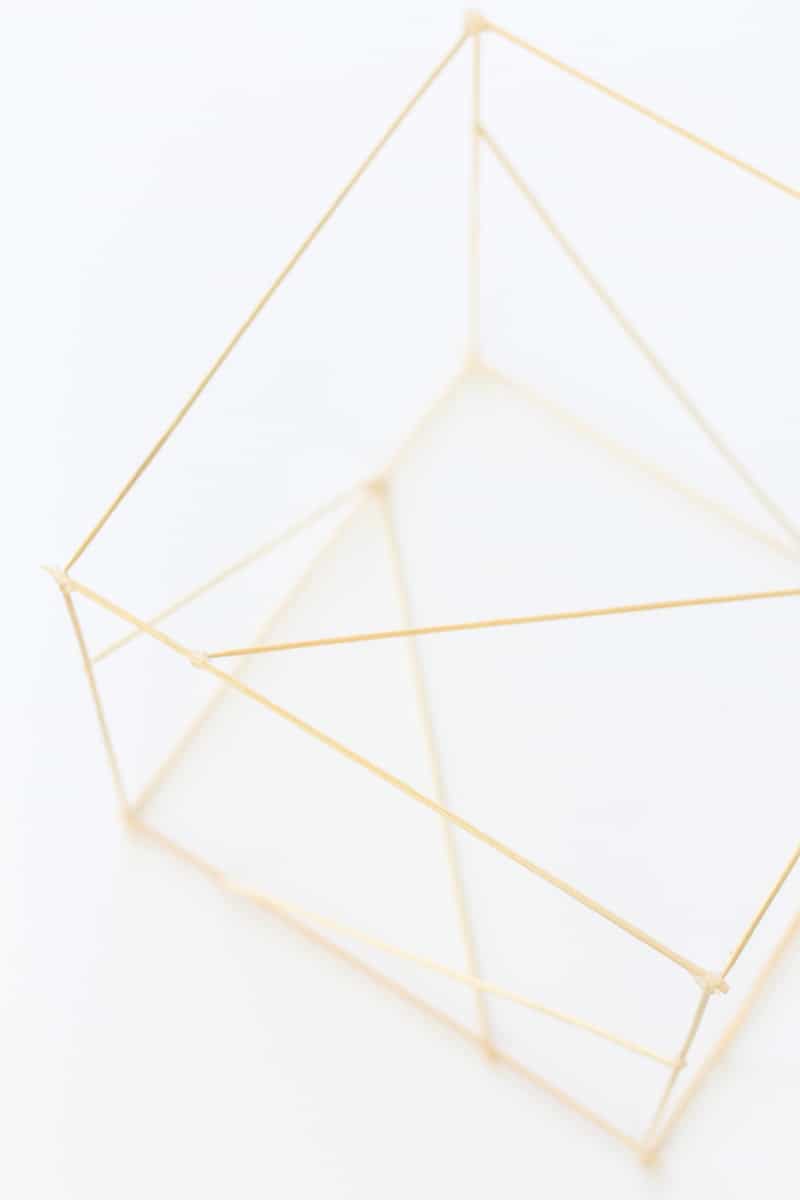 Once you have the three dimensional squares made, you can glue extra diagonal skewers if you'd like a fuller look to glue the flowers on for the end product.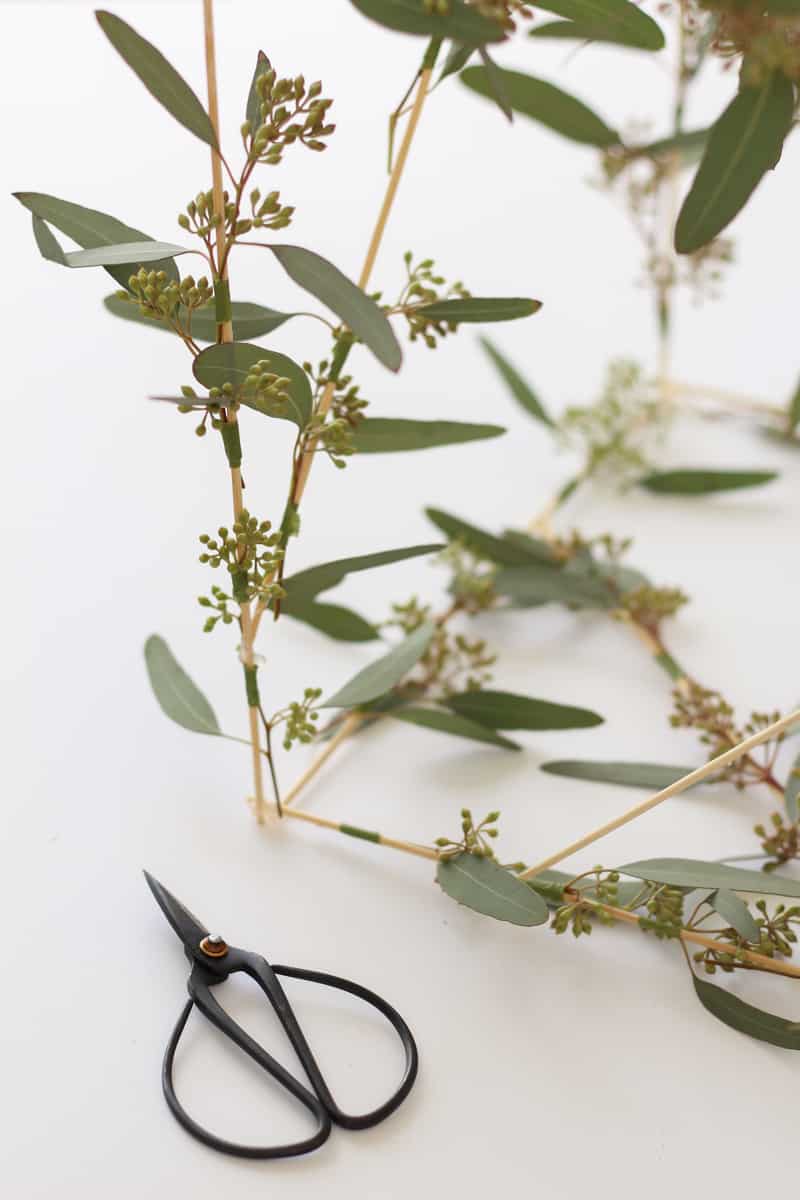 Start filling the base in with simple greenery by using floral tape to attach segments to the skewers.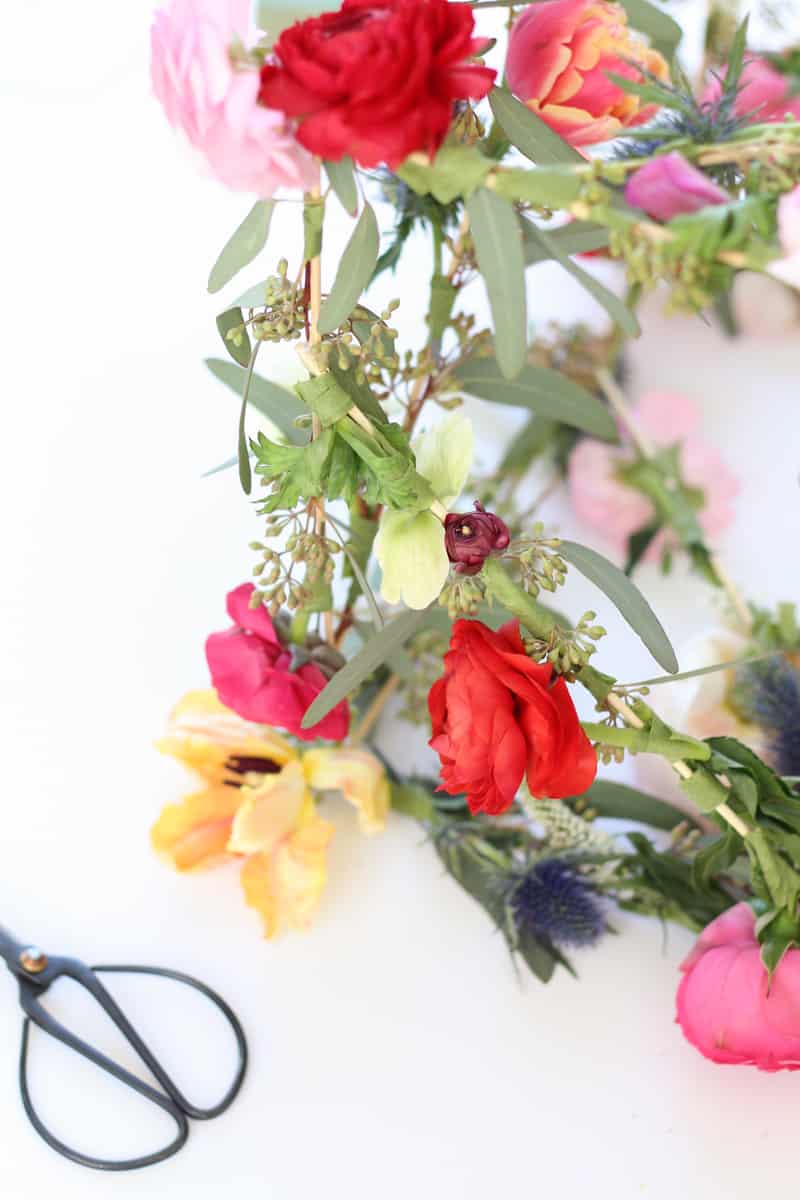 Once you have the greenery attached, begin filling in the empty spots with buds and blooms with floral tape or floral wire depending on how heavy the florals are that you're using. Be careful not to add too many to where the skewers won't hold the weight of the flowers once it's hanging.
When the pendants are full, double knot fishing wire to one corner to hang them, and you're all set for an evening soiree.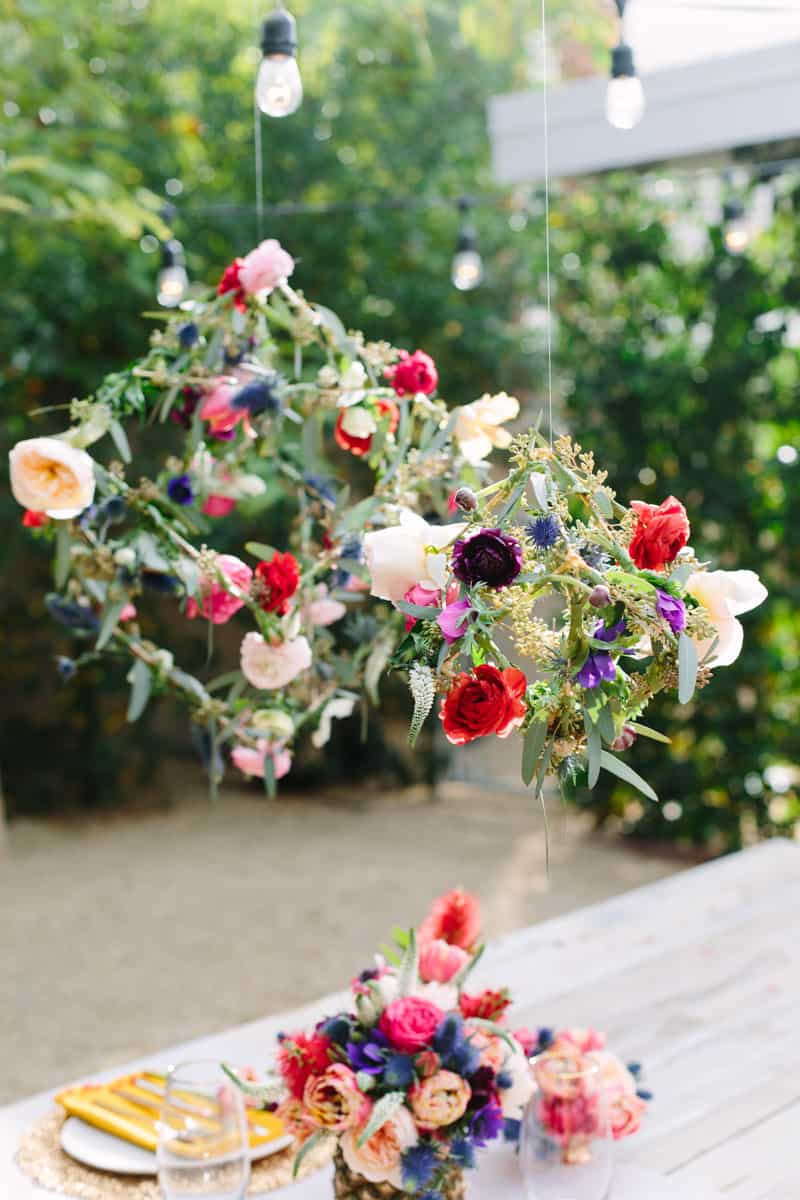 flowers c/o Flower Muse // styled table photos by Mary Cost Photography