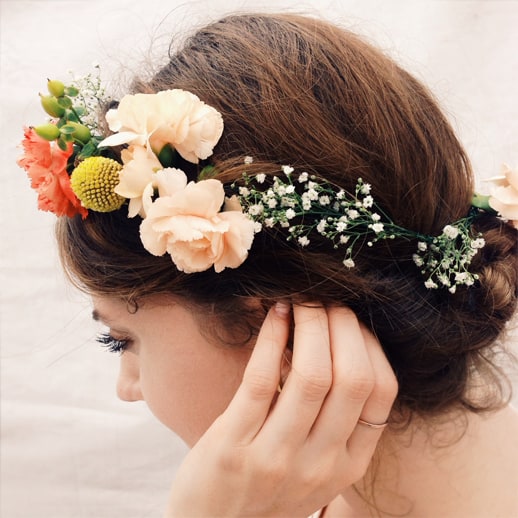 As promised, here is the tutorial for the DIY floral headpieces I taught at Texas Antiques week in Round Top! I'm no green thumb or flower genius, so I'm sure there are plenty of tips to make this tutorial a bit better, but it's simple enough to where anyone can make them.
The most commonly asked question is how long do the flowers last, which depends a lot on the flowers you choose and the weather conditions. If it's hot and humid out and you choose delicate flowers, it won't hold up well. The carnations, billy buttons, berries, and baby's breath that we used held up the entire day in hot Texas weather, which is quite a feat!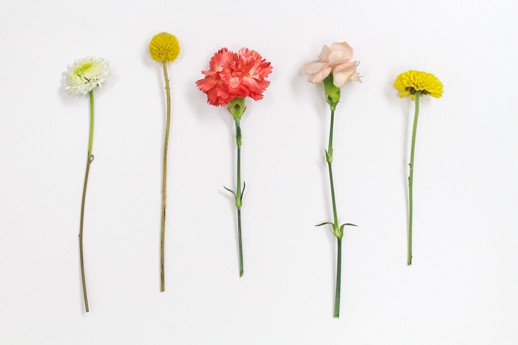 Materials:
Flowers of your choice
Floral wire
Wire cutters
Needle nose pliers
Wire twig (optional for aesthetics)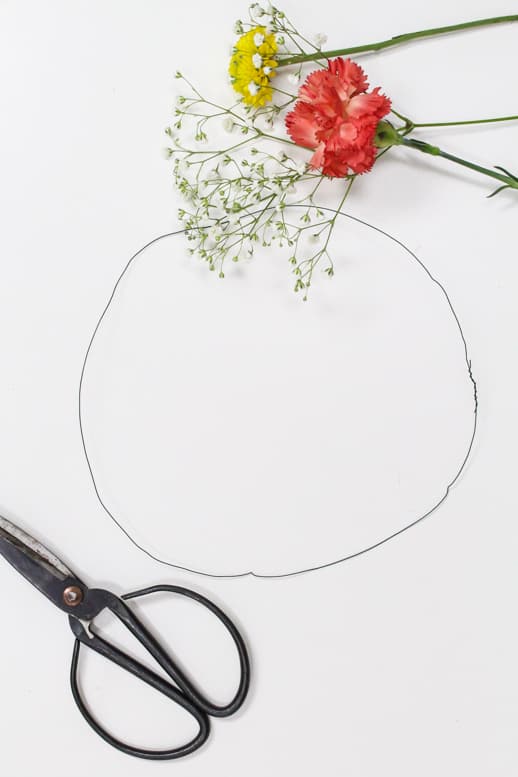 First, make a loop using floral wire that is a tiny bit bigger than where you'd like the headpiece to lay on your head. I think diagonal looks best, but making it a tiny bit bigger will keep it the right size after you start adding flowers which bulk it up.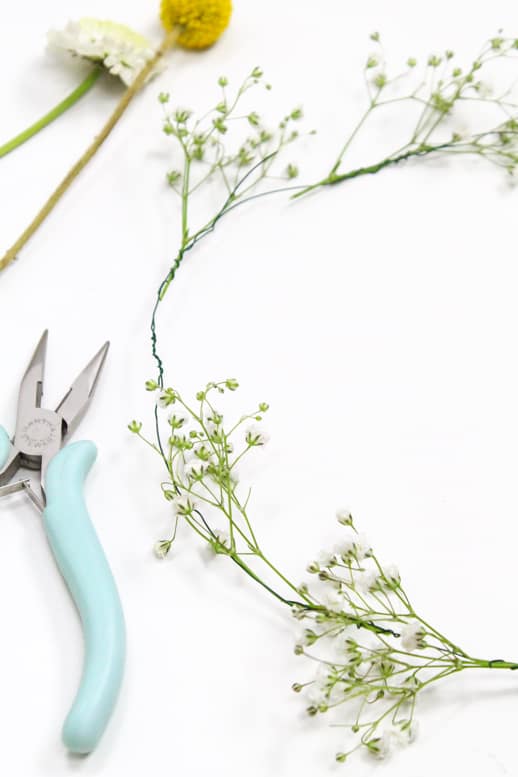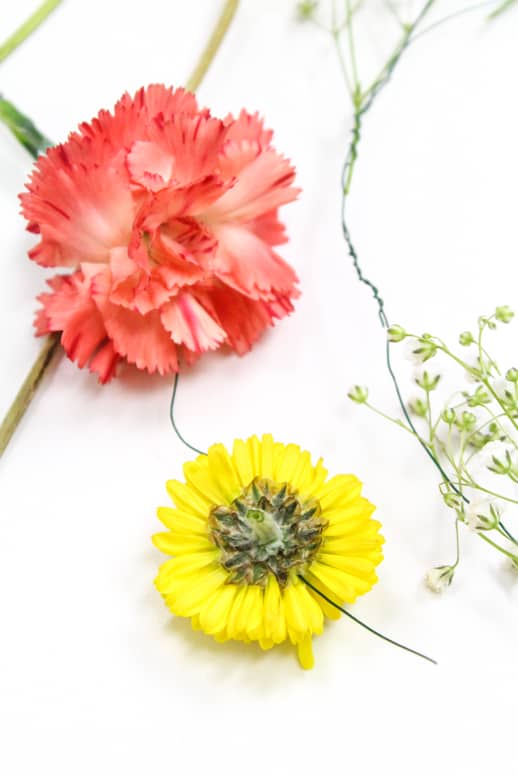 Next, use things like wildflowers to start filling in the base, by taking a 1.5inch piece of floral wire and wrapping part of it around the middle of the stem and the remaining strands of wire around the base loop. To attached larger blooms, string floral wire through the back of the bloom's base and then twist each side of the wire onto the base loop, again. Make sure you use the needle nose pliers to push any ends of the wire that may be poking out. They do not feel good!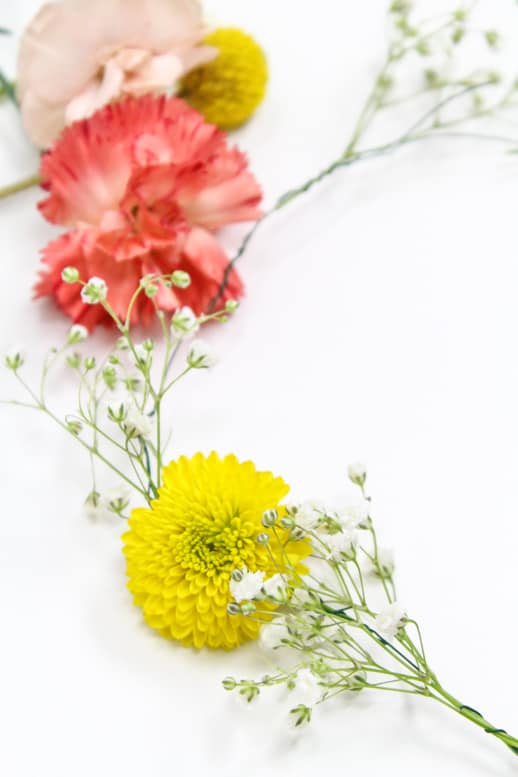 Continue filling up the headpiece with as many blooms as you'd like. If you have lighter hair that the floral wire shows up on, you can use wire twig to wrap around the entire base to add a more rustic look to it.