DIY Floral Chandelier Garland — There's always room for a good DIY Floral Chandelier Garland for your next dinner party or summer evening entertaining.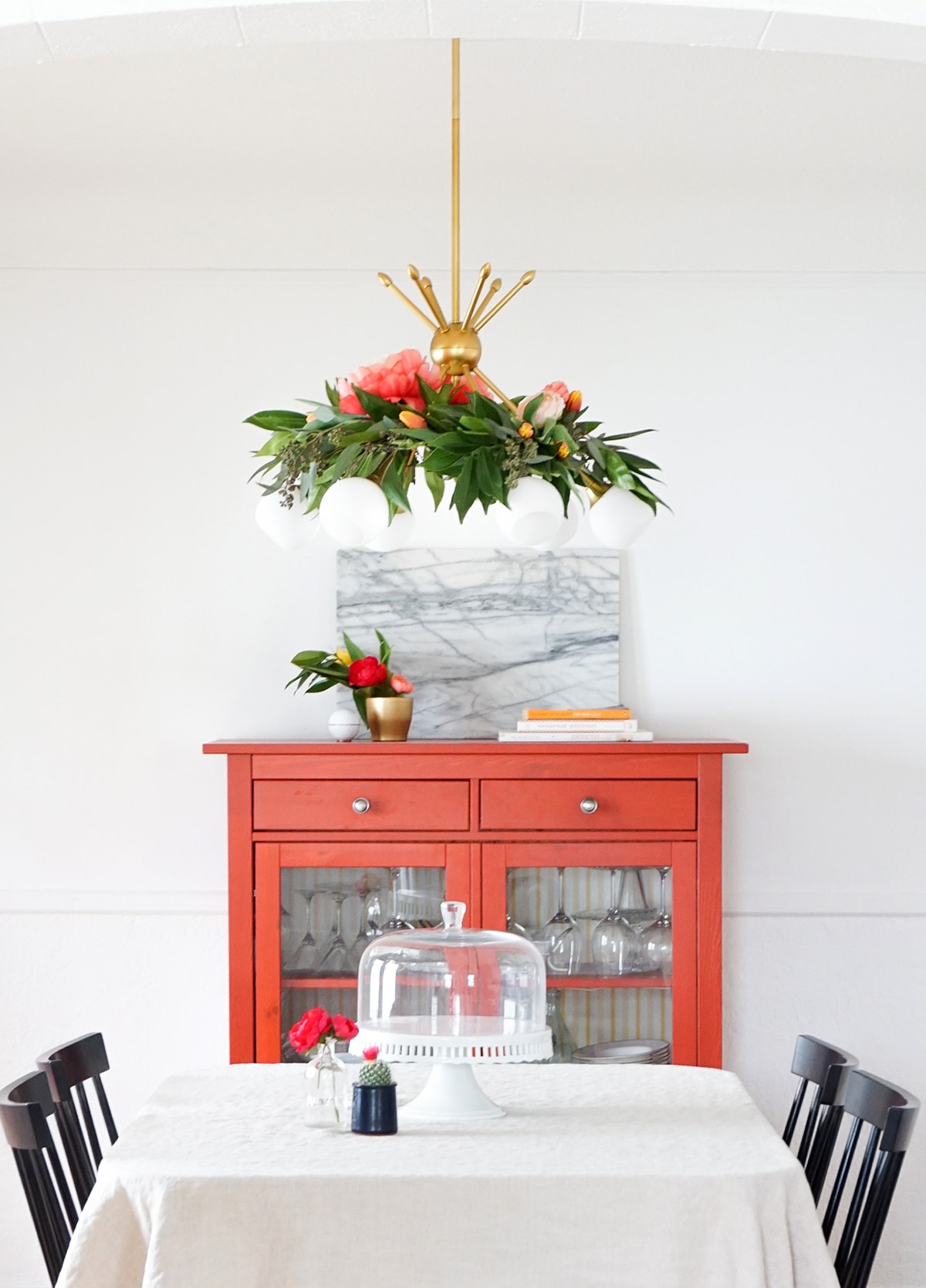 Mother's Day. May Day. Spring Birthdays. Any way you cut it, Spring is a time for celebration! And when hosting gatherings in the Spring, nothing beats using fresh flowers to add festive vibes to the occasion.
If you're like me, you're going to be hosting in the next few months, and this DIY floral chandelier garland is the going to be the perfect added touch! Though it looks complex when completed, I, Erin, assure you anyone can do it!
Follow my simple tutorial below and look like a rockstar at your next gathering…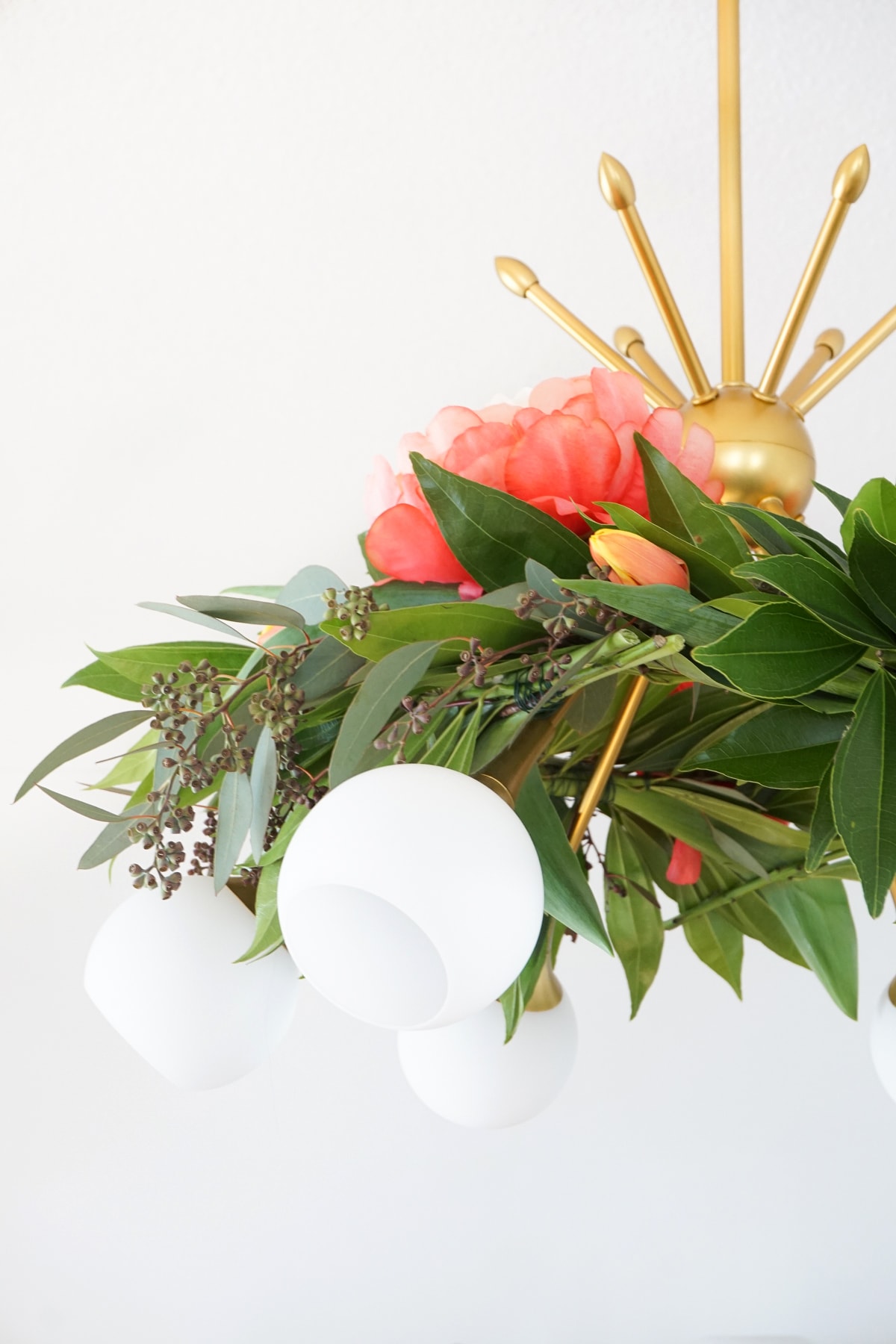 Materials And Tools Needed To Make A DIY Floral Chandelier Garland
Variety of fresh greens
Fresh and/or silk flowers
Floral wire
Scissors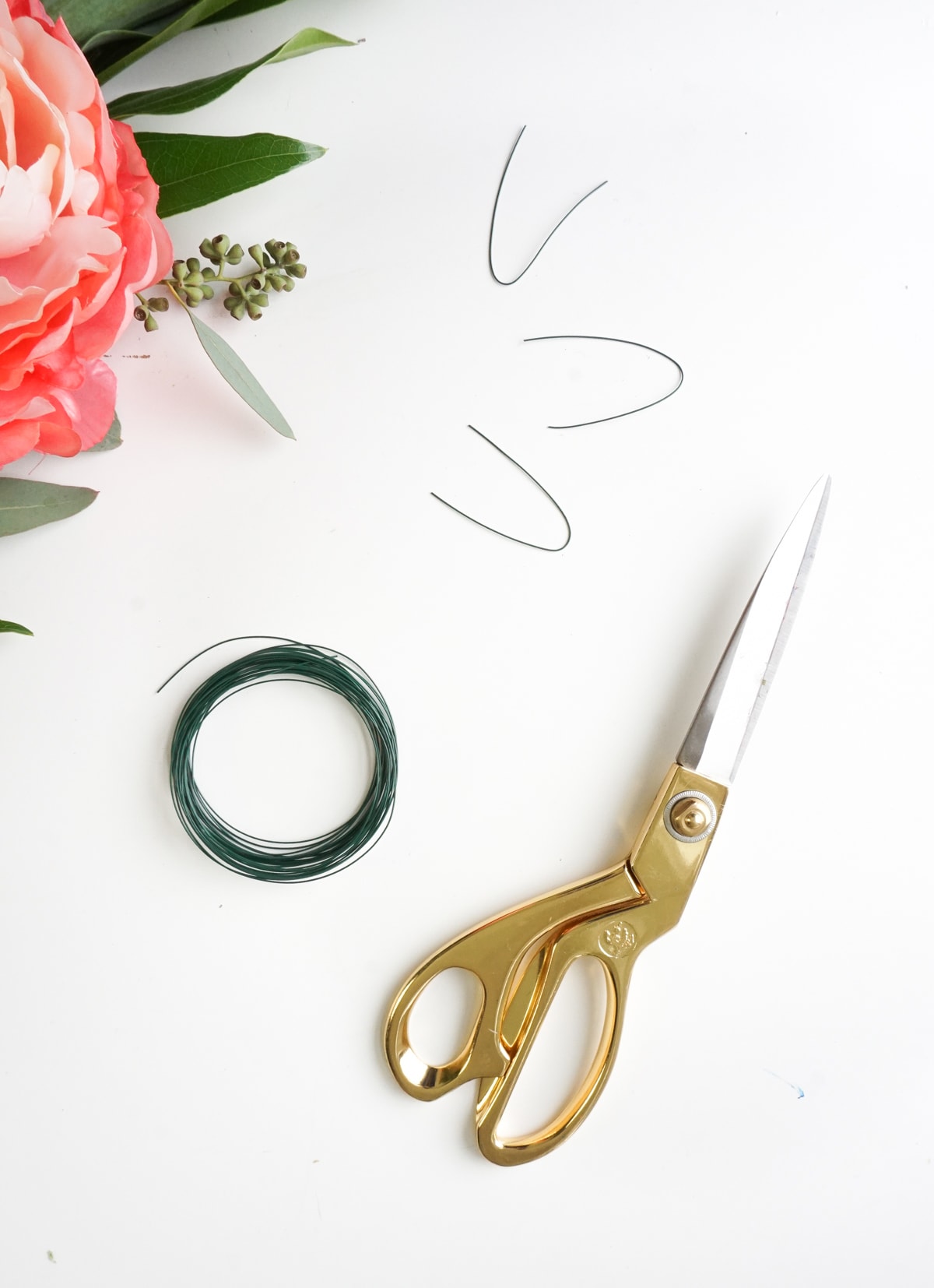 How To Make A DIY Floral Chandelier Garland
Begin by creating several small bundles of greenery wrapped together with floral wire at the base.
Then tuck flowers into the greenery bundles attaching them with floral wire.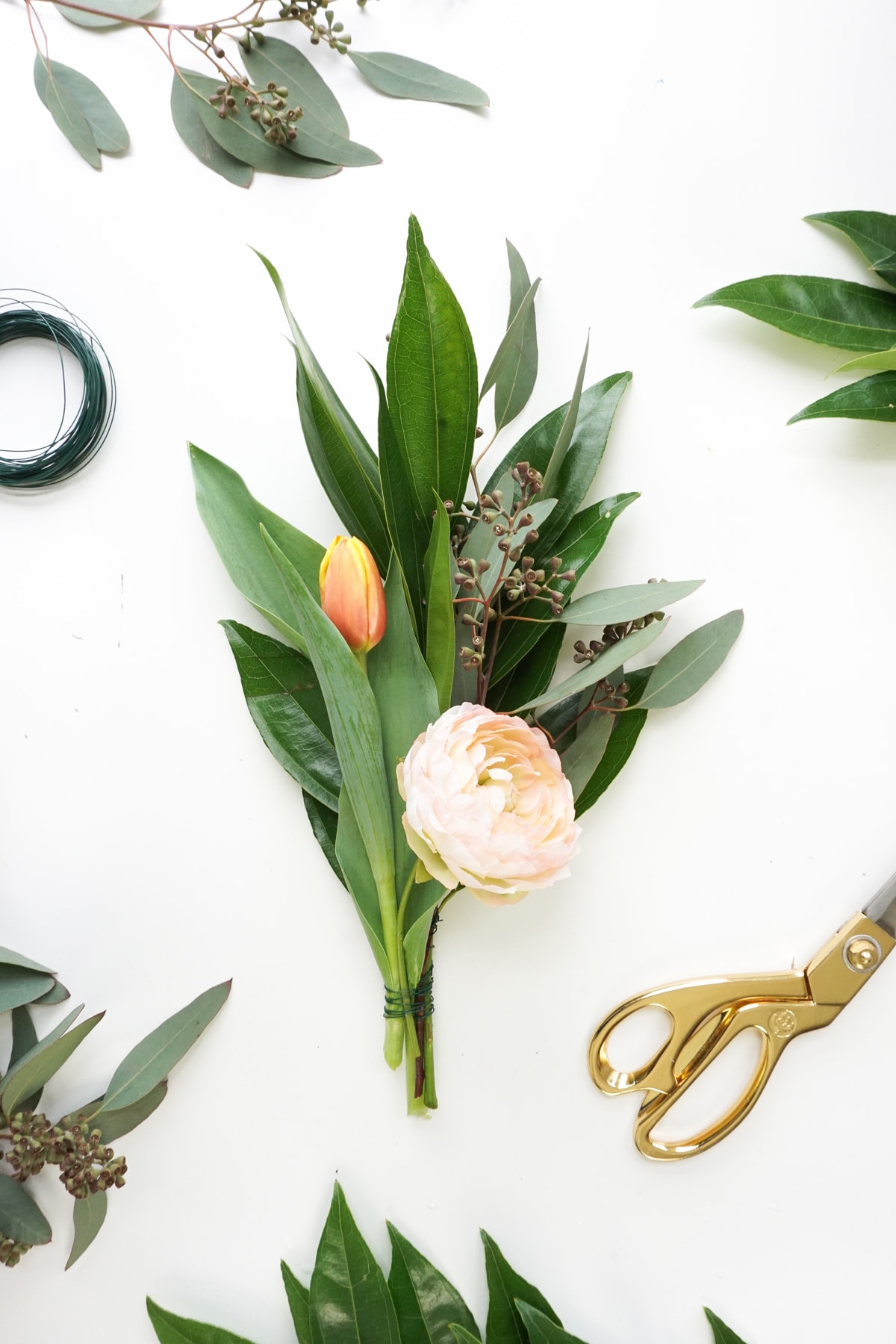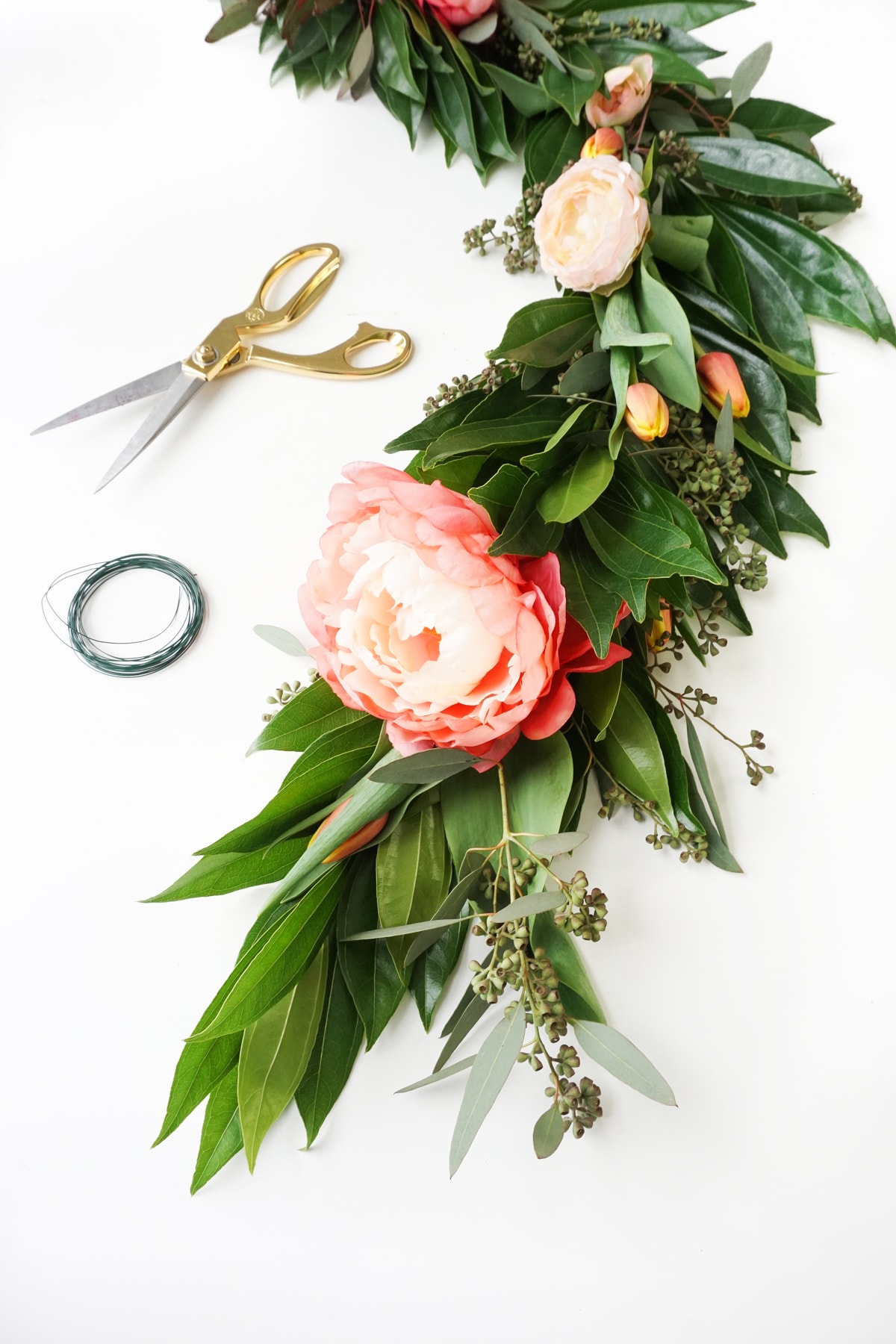 Now join the bundles together.
I found it helpful to cut 5″ pieces of floral wire and bend them into "U" shapes.
Overlap the mini bundles "head to toe" and secure them with the "U" shaped wire pieces by inserting them from the underside of the bundles and twisting a few times around the more prominent stems in each of the two bundles.
Once you have several feet of garland, it's time to install it!
Carefully wrap the garland around your chandelier, overlap the ends of the garland and join with another few "U" shaped wire pieces to secure the ends together.
And that's it!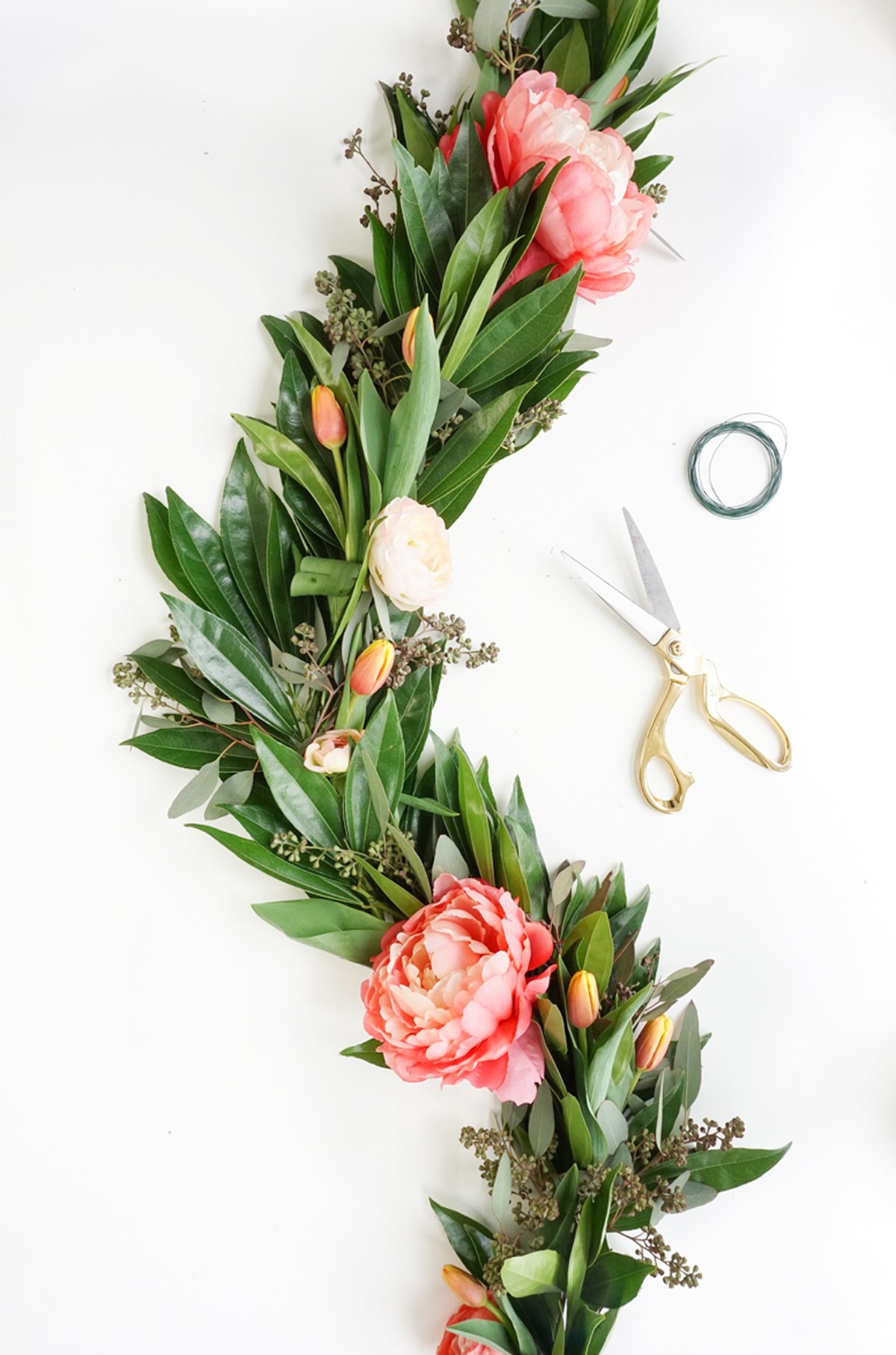 Tips To Selecting Flowers And Greenery For Garlands
When it comes to springtime garlands, I like to use 3 parts fresh flowers & greenery to 1 part silk flowers.
Fresh, affordable greens, tulips & filler flowers from the supermarket form the base of the garland and then it's topped off with silk peonies.
The fresh greens & tulips retain their crisp look quite well, allowing you to assemble the garland the day before, knowing it'll look smashing the day of!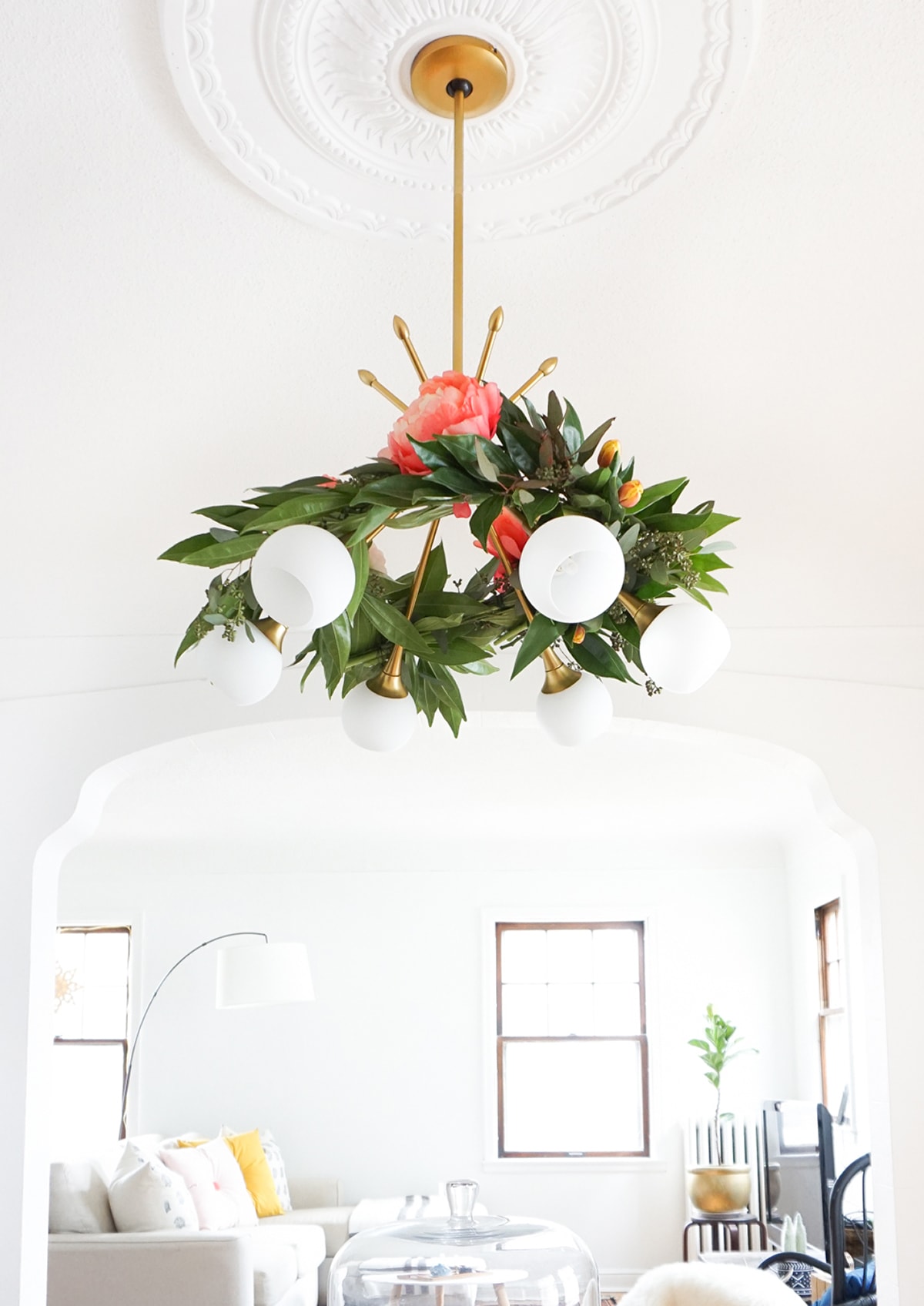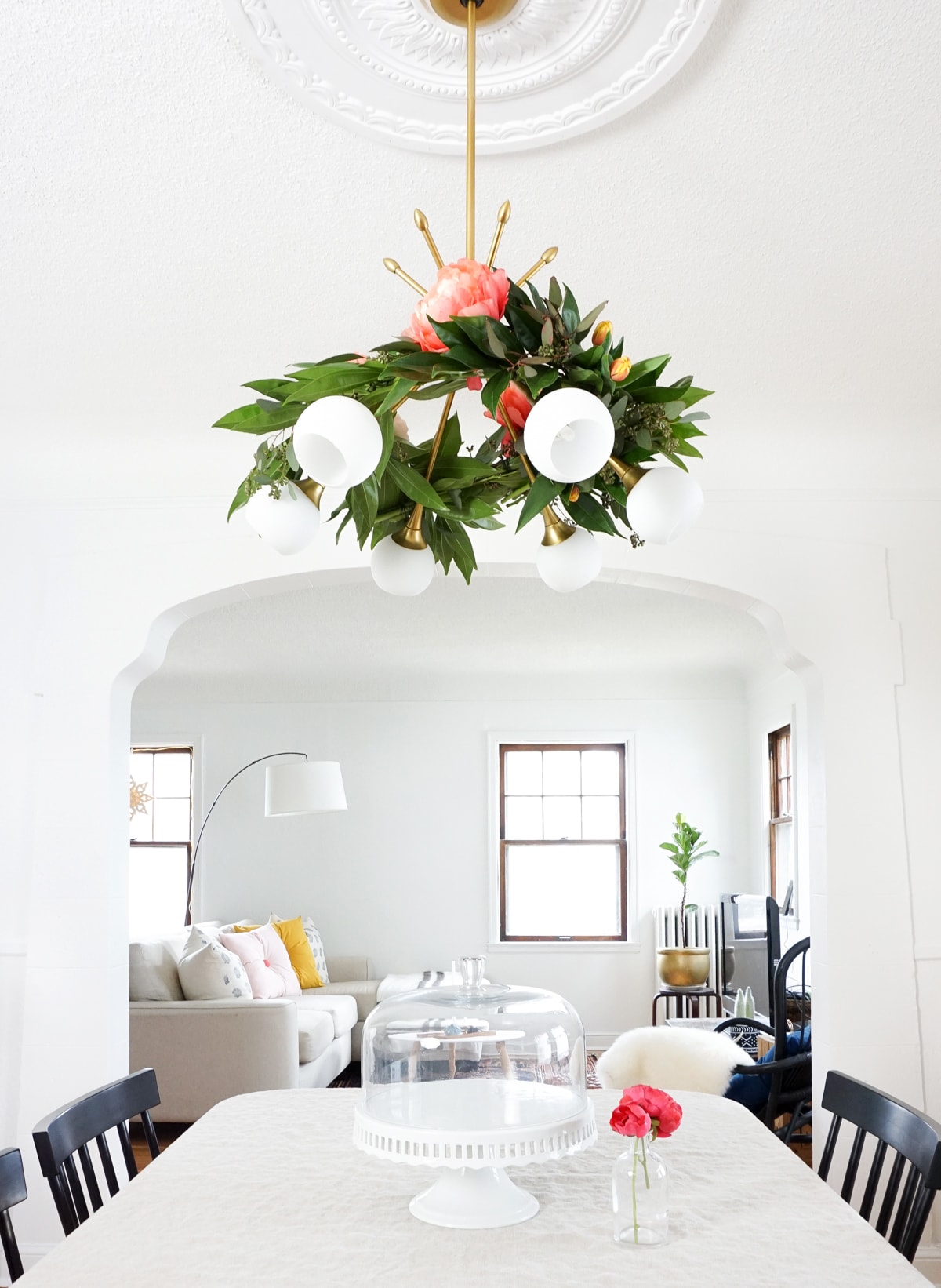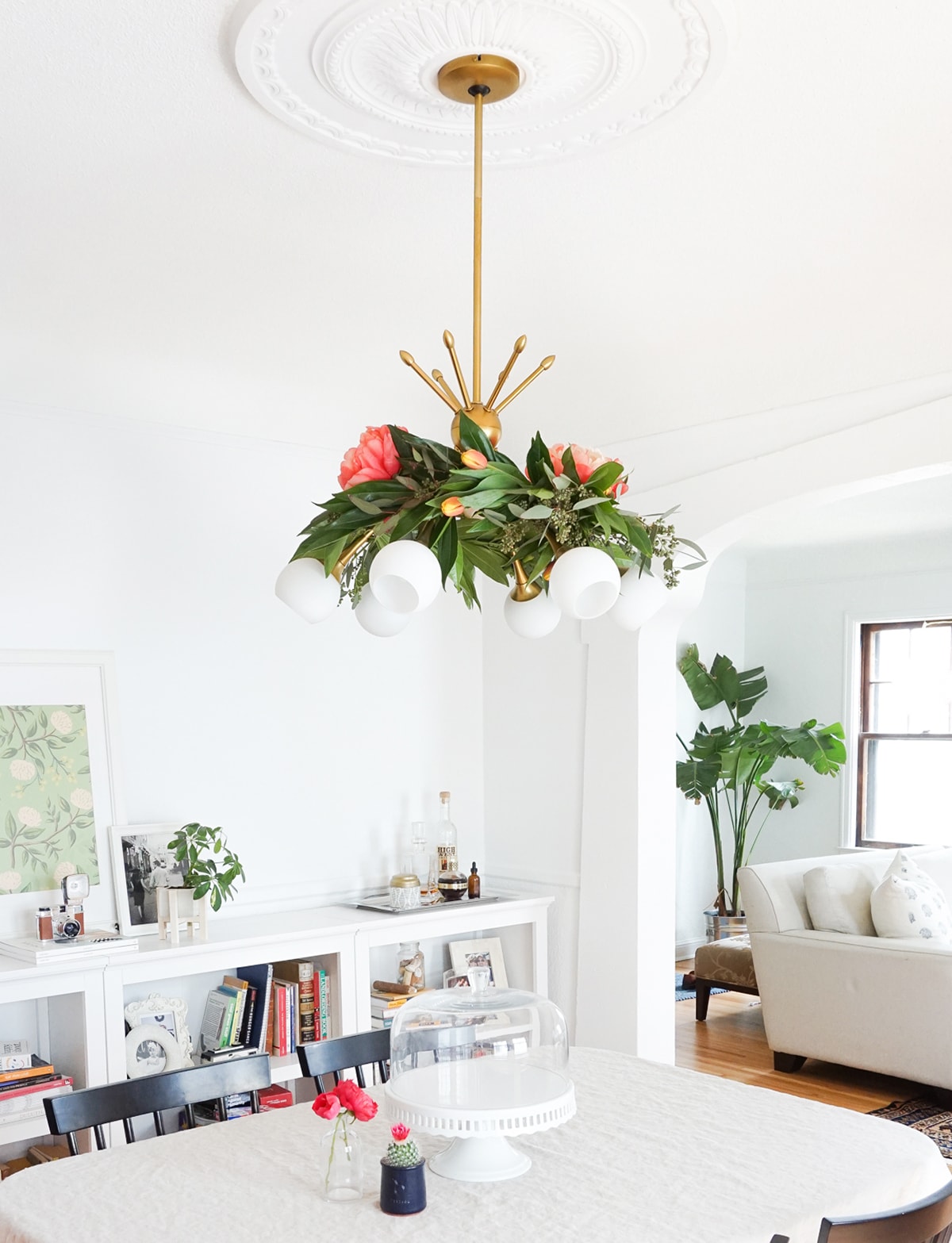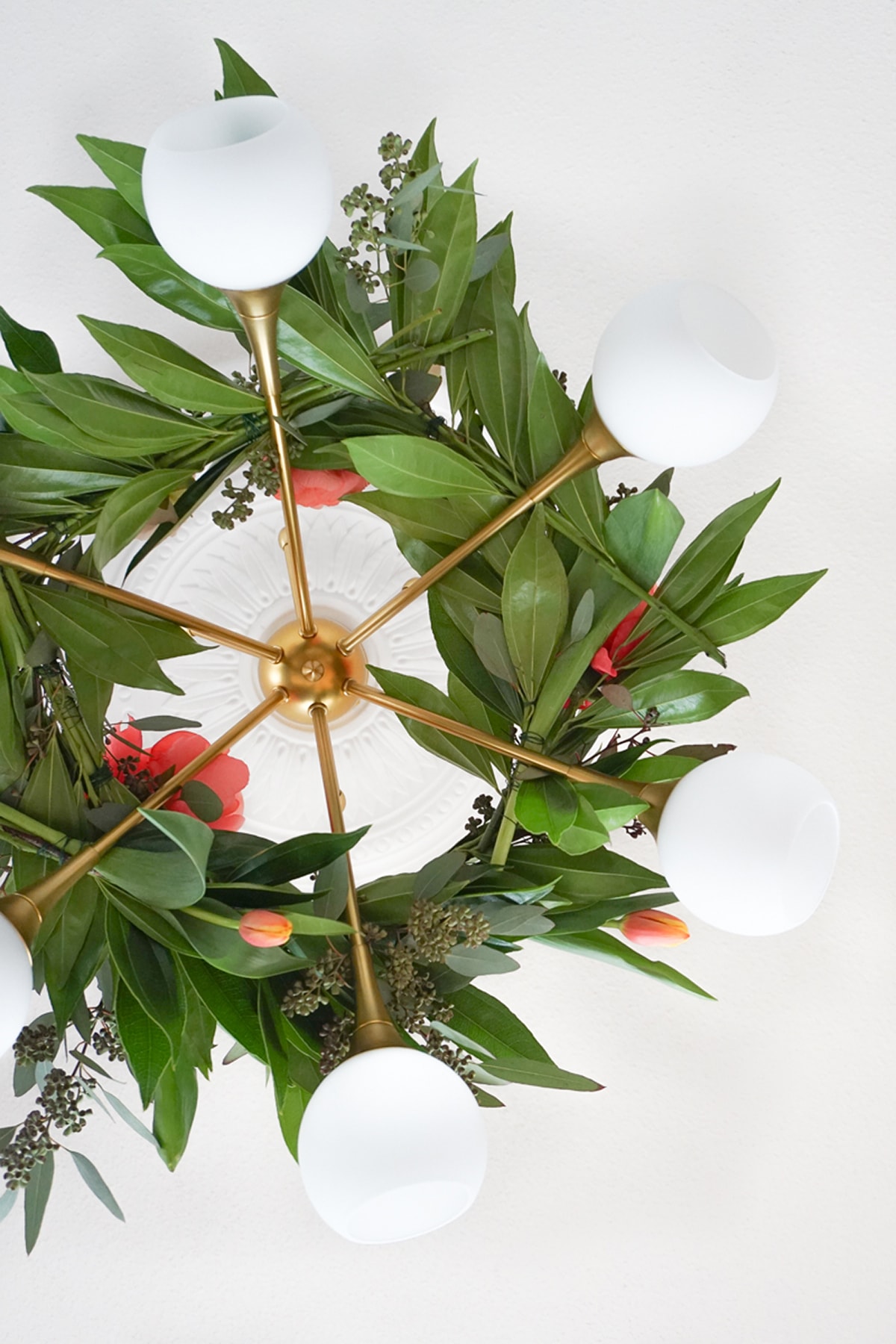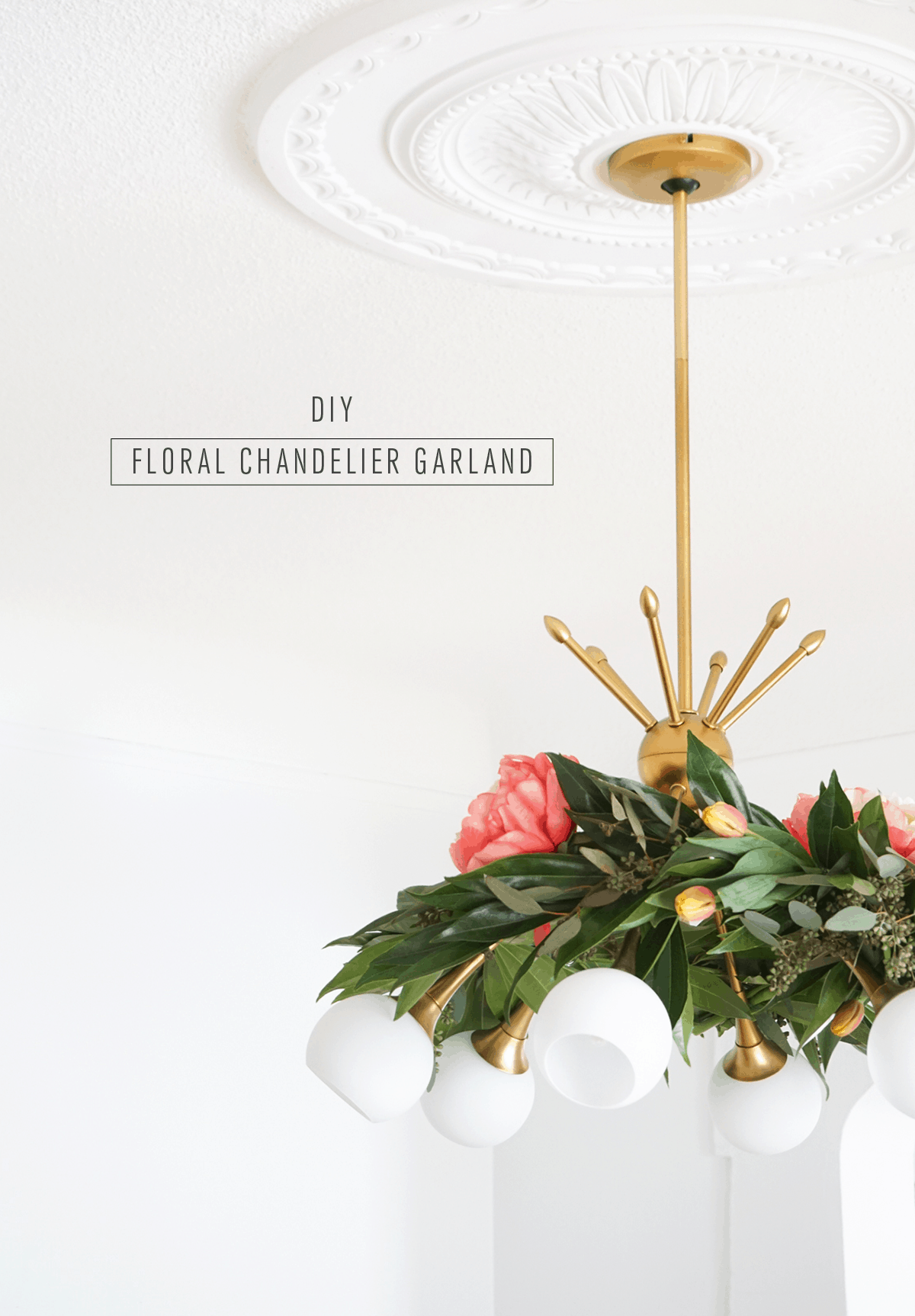 I hope you love this project as much as I do! It will definitely come in handy for your next few Spring and Summer evening dinners or parties for a subtle, but perfectly pretty touch.
Be sure to share your versions on social media so we can follow along, too! #sugarandcloth and #mysugarandcloth