DIY Paper Flower Backdrop — While this backdrop tutorial project is definitely time-consuming, it definitely gives you good bang for your buck!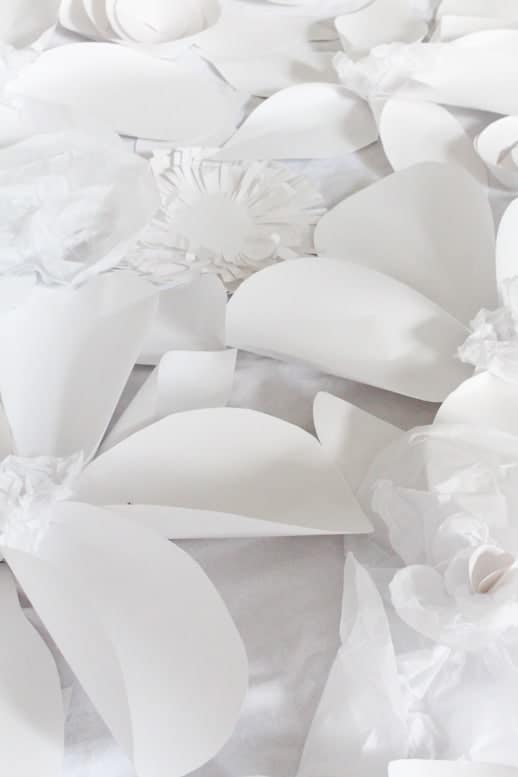 I think most of us can agree that we have a special place in our hearts for pretty backdrops. And working at Smilebooth, I have no shortage of these in my life.
This DIY Paper Flower Backdrop was for a bride here in Houston a few weeks ago. And I thought I'd share with you how I made it.
Cool thing is that you can easily customize it to fit any color scheme. It's all built onto a canvas backing so you can easily pin it up for a simple backdrop for a party too!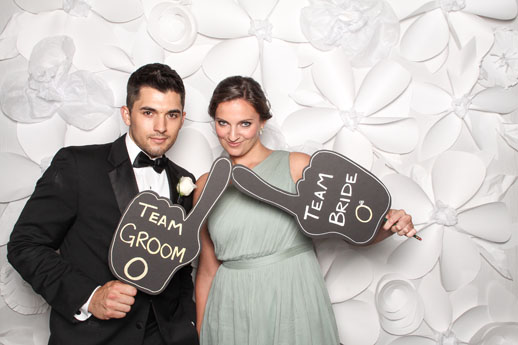 Materials And Tools Needed To Make A DIY Paper Flower Backdrop
Hot glue/glue gun
Large construction paper
Tissue paper
Scissors
Clear tape
Canvas backdrop, large sheet, or piece of fabric — Mine is 8 feet by 8 feet.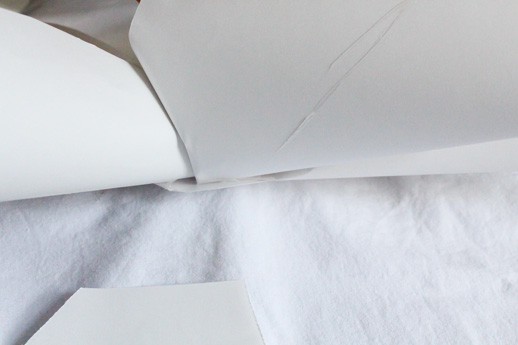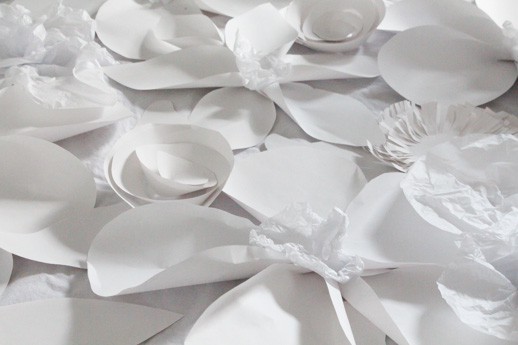 How To Make A DIY Paper Flower Backdrop
All you have to do is fold various styles of paper flowers using the paper color of your choice.
Then, hot glue the finished flowers onto your fabric.
It's easiest to hang the fabric first, and then glue to the flowers on afterwards, this way you can see the placement of the flowers for the finished product as you go.
I used a few different styles of paper flowers to complete this look, and added some tissue paper flowers to give it a more textured look.
These are a few similar step by step tutorials for the flowers I created for mine, but you can you any folded paper flower of your choice! — one, two, three, four.