A DIY Beach Ball Backdrop that will definitely make a major statement at all of your summer get togethers!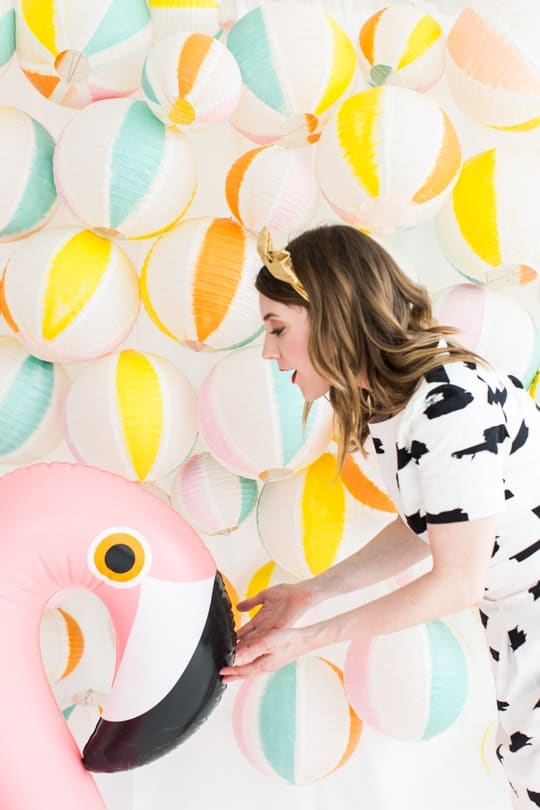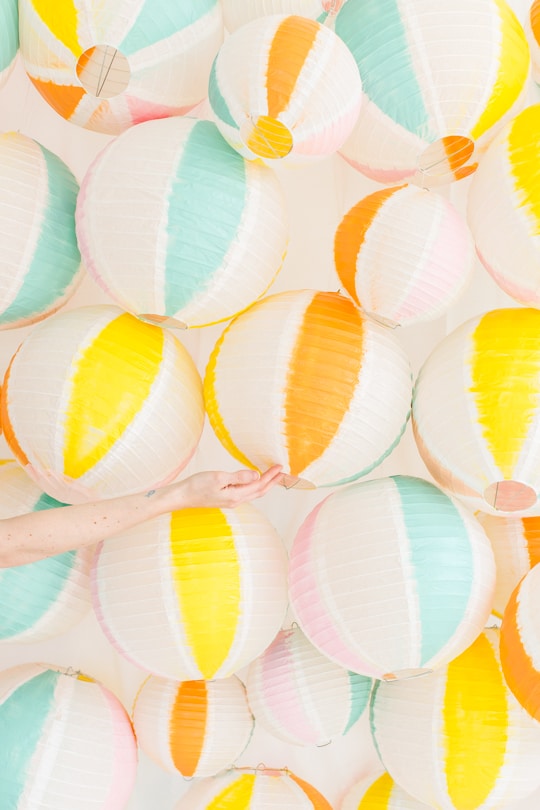 I don't make backdrops often. But when I do, I like to make sure that take as long as humanly possible to create. Just kidding.
That's technically not true though my previous experiences my state otherwise after this paper flower backdrop and now this DIY Beach Ball Backdrop made of paper lanterns.
What can I say? I just love over-committing.
In all seriousness though, when my friend Beth over at The Manor asked if I wanted to be a part of her 60's summer soiree inspired launch party, I just HAD to make something out of beach balls.
But I did a long enough stint at Smilebooth to know a shiny backdrop is a big no, no, so regular beach balls were out!…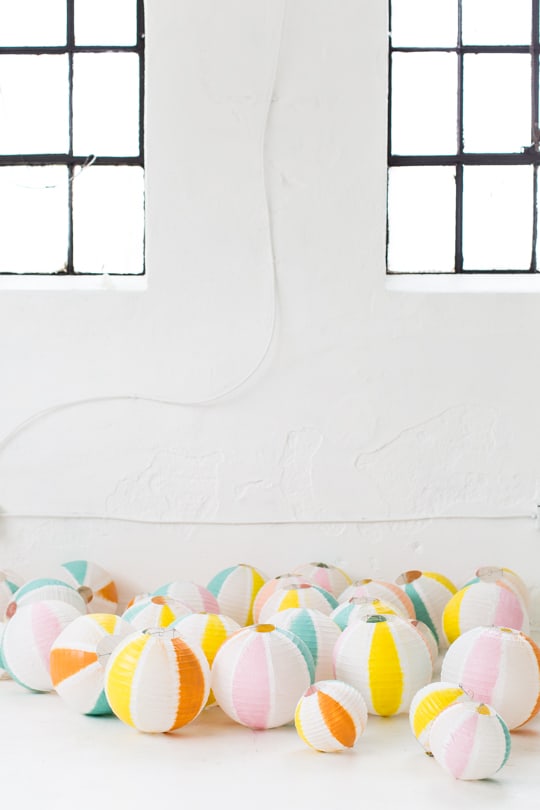 Materials and Tools Needed To Make A DIY Beach Ball Backdrop
Paper lanterns in various sizes — I used mostly 10″ lanterns.
Painter's tape
Spray paint in your colors
Fishing line
White backdrop cloth (or plain white curtain panel)
Needle and heavy thread
Yarn/sturdy string and tape — For creating a clothesline-ish way to let them dry!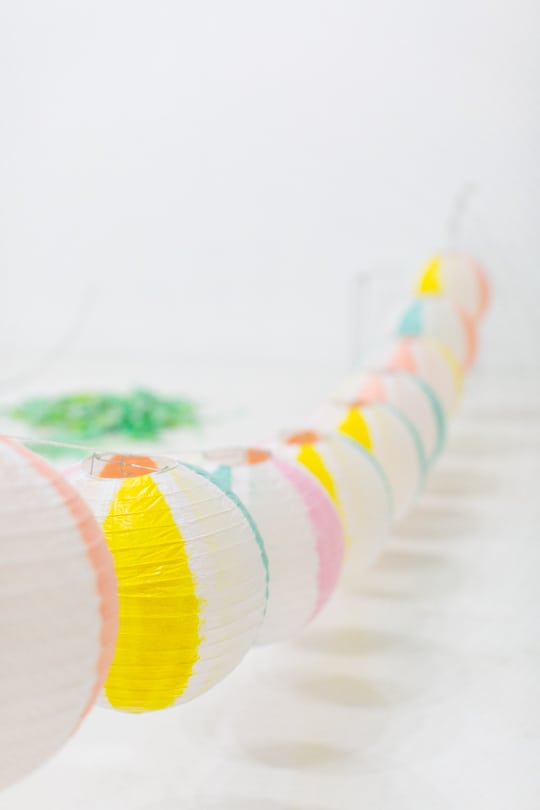 How To Make A DIY Beach Ball Backdrop
First things first, construct all of your paper lanterns with the metal rim inside.
Next place a strip of painter's tape along every seam (they should be visible through the rice paper), this will mark where to spray paint.
Before spray painting, set up a little place for each lantern to dry by stringing a piece of yarn or sturdy string across a room or corner, and sturdily tying or taping each end tightly to hold the weight of them.
Once taped, spray every other section a color of your choice.
I tried to spray as best as I could within each section without getting excess spray paint on the white, but I ended up kind of liking the overspray ombre look a bit!
Let them dry, and then peel away the painters tape.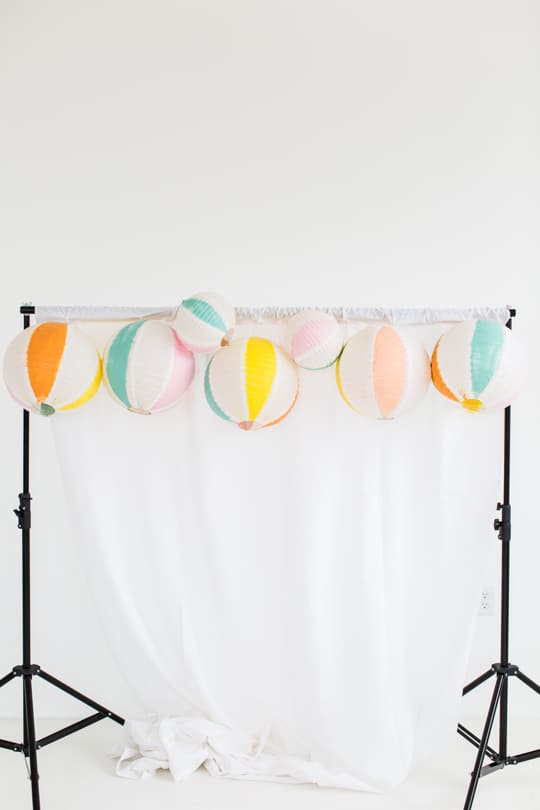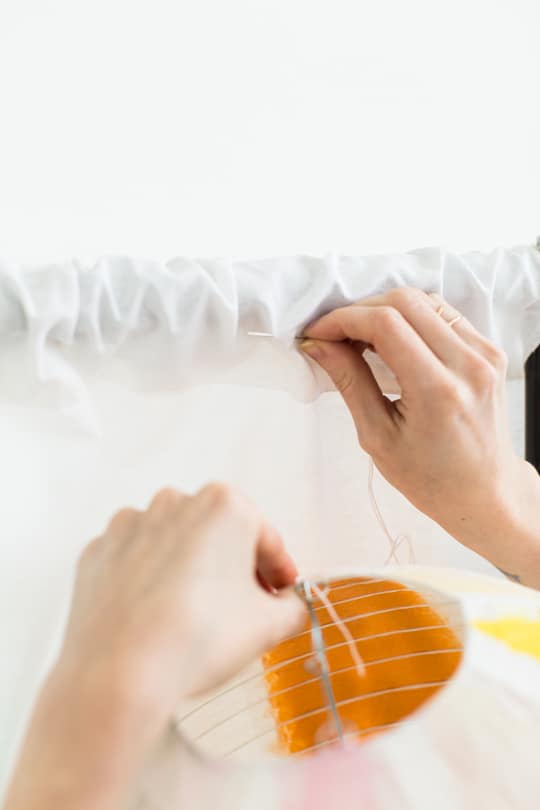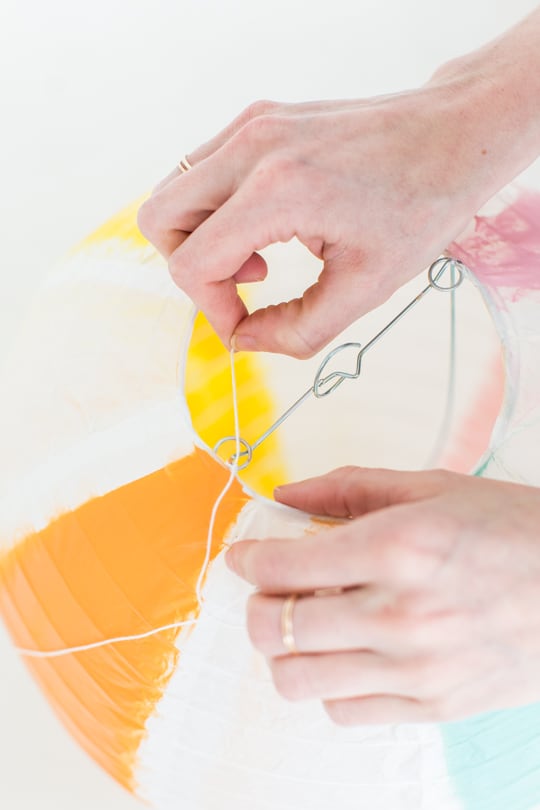 How To Assemble A Photo Backdrop
Now all you have to do is assemble your white backdrop and stand, and then string the paper lantern beach balls from the top into place with needle and thread.
You'll basically be layering them into place (think shingles on a roof), starting at the top.
You can actually hide the thread behind the lantern just above it.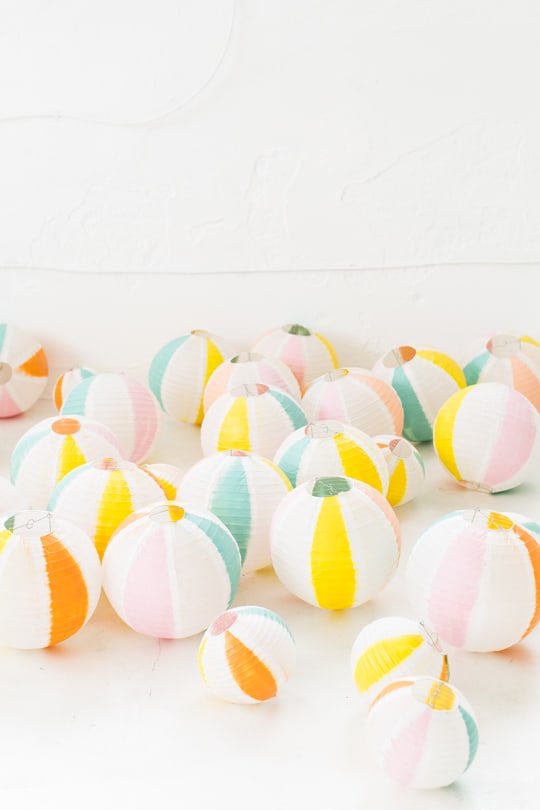 Carrie of Wear Where Well was the host of the The Manor soiree and I couldn't help but have Jared snap a photo of her and her awesome flamingo dress, I'M IN LOVE!
Check out her blog for outfit details coming soon, I'm sure!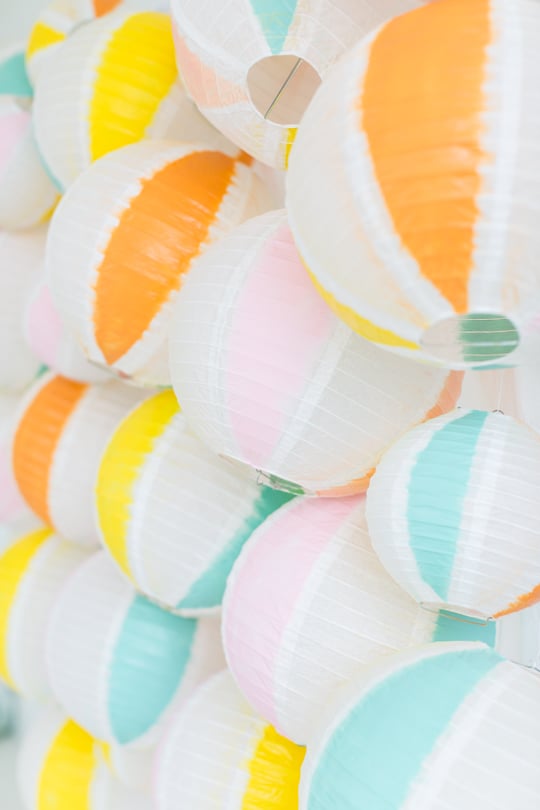 Last, but not least, are you all familiar with any awesome flamingo jokes or one-liners? I've been trying to think of a catchy phrase for this giant flamingo for days! Nothing rhymes with flamingo…
Creative Ways To Use A Beach Ball Backdrop
This backdrop can be used in a photo booth, party, or convention. These easy-to-set-up decorations work great with photos and create a fun atmosphere for any event! There are many different ways you can use your beach ball backdrop to make your local events more lively and entertaining.
You can use your backdrop to take your own props for your photo booth. You can also give party-goers the ability to be creative and have fun by allowing them to draw on their backdrop!
And of course, you could just have a blast with this beach-themed decoration yourself! These decorations are made out of heavy-duty vinyl that is designed to withstand the elements, so feel free to take them outside!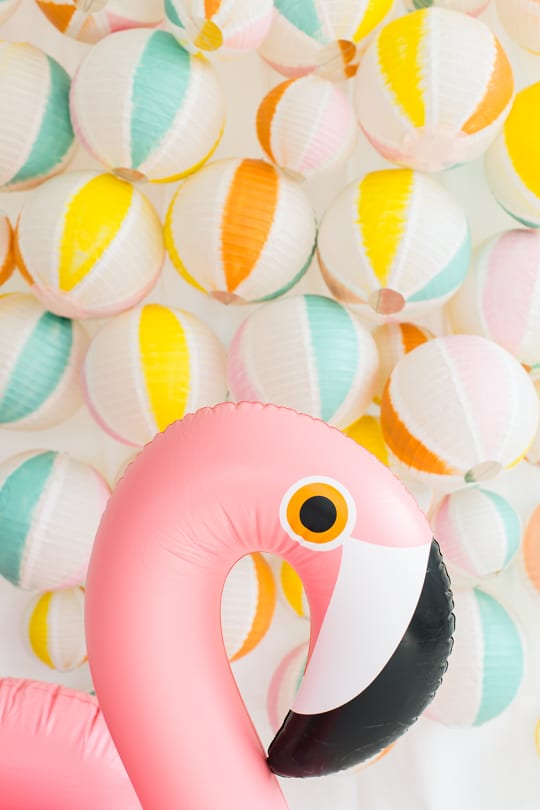 More DIY Backdrops Idea