DIY Gold Leaf Photo Backdrop — We're ringing in the New Year with this fun and especially sparkly DIY gold leaf photo backdrop that's equal parts glam and sophisticated!
Nothing says New Year's Eve like gold, confetti, and being a little over the top. Luckily I'm excellent at conquering all of those things, especially the latter. Just ask Jared!
This DIY Gold Leaf Photo Backdrop also just so happens to pretty good at them, too.
I'm sharing the how-to for this simple backdrop as part of our New Year's celebration with Uber, aka everyone's MOST used Uber holiday. Or at least it is for us!
Our NYE celebrations this year will be very mellow since we're expecting baby any day now.
However, it's the convenience factor of not having to find parking and being able to uberPOOL with friends that wins me over. I'm in it for being able to split the fare, ha! Baby budget, ya'll.
Let's be real. For those of you going a little more wild than the Grandma and Grandpa plans that Jared and I usually stick with, Uber is just the safe way to go.
So let's throw a little confetti and do NYE responsibly, yeah?!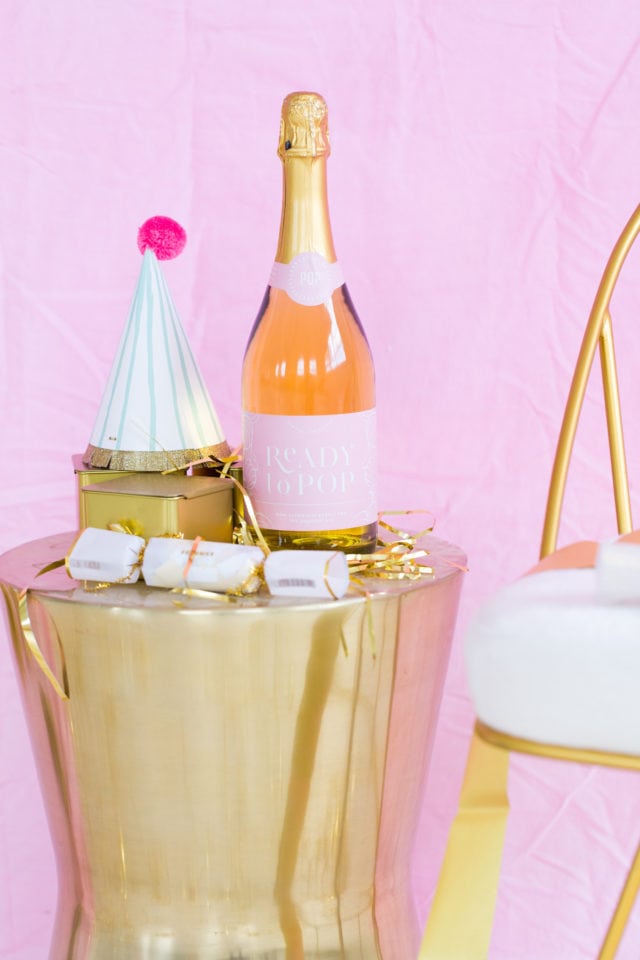 Materials And Tools Needed To Make A DIY Gold Leaf Photo Backdrop
Gold florals — I used these and these.
Foam board — Optional if you can't tack the leaves directly to the wall.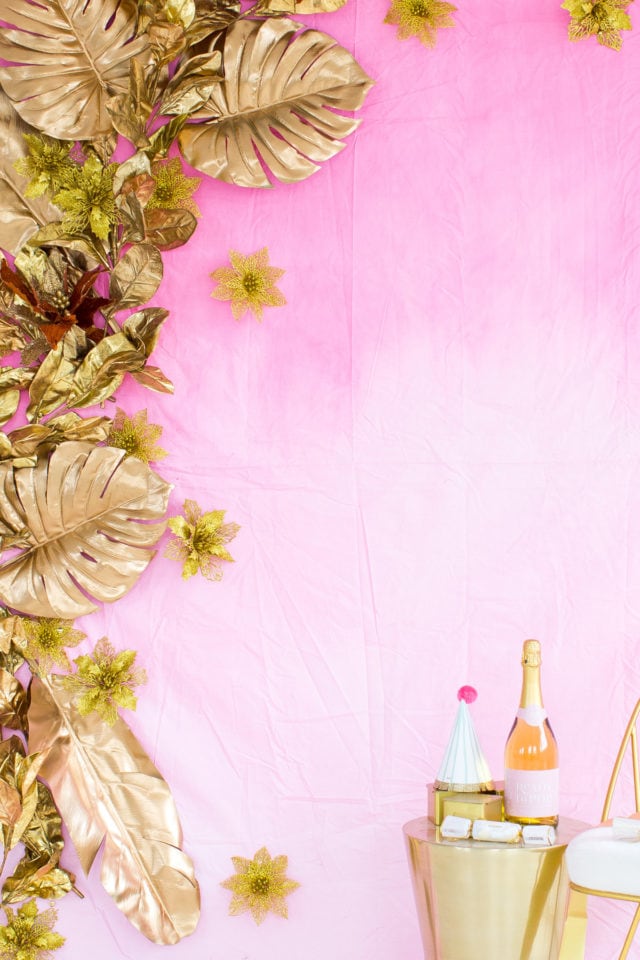 You can obviously make the gold floral backdrop with or without an accent color wall. But I loved the pop of pink.
If you're looking for a temporary way to add color to it, you can dye a regular white bedsheet and tack that to the wall first.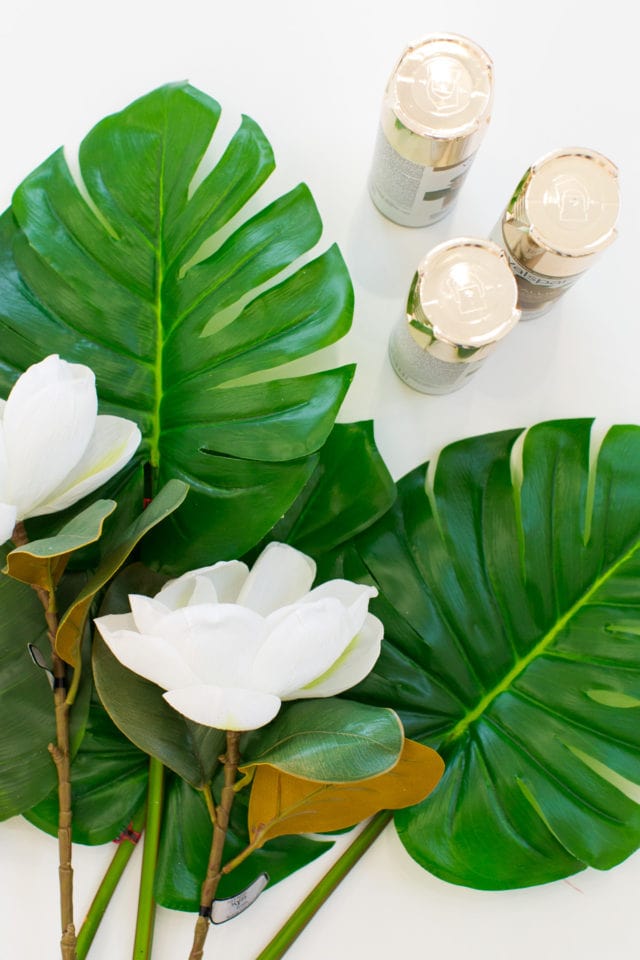 How To Make A DIY Gold Leaf Photo Backdrop
Luckily, we have the studio walls that are forgiving enough to let us tack allll of the things in place.
But if you're not able to put holes in a wall (most aren't!), then you can use pieces of foam board to spray paint gold and tack the leaves to first as well. Then, you only have to attach or hang the foam board in front of your wall.
I used a lot of greenery that was already gold because it gave the best overall look. But you can also use metallic gold spray paint FOR PLASTIC to spray paint other leaves gold as well.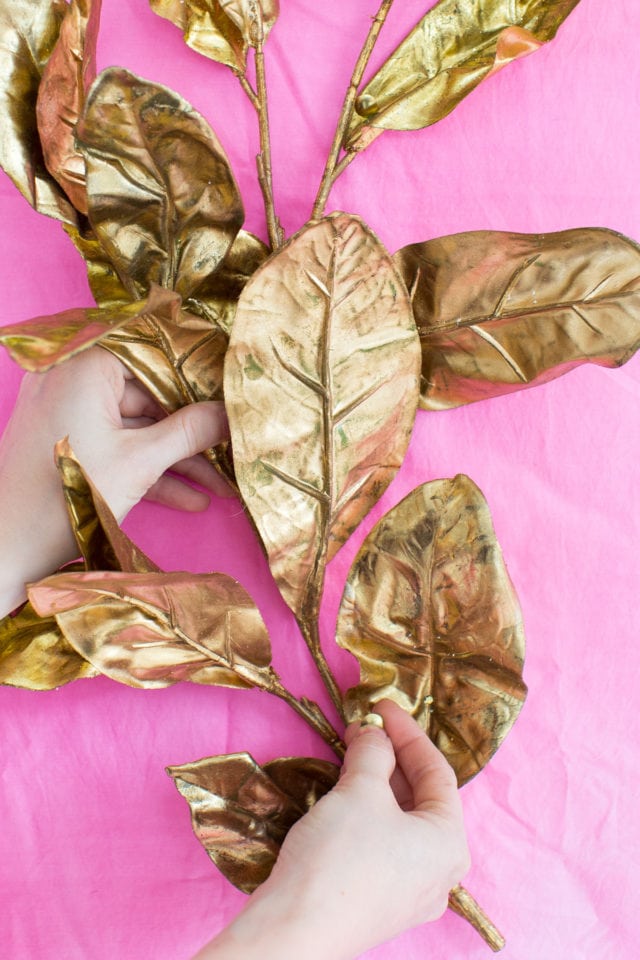 Be sure to get the plastic bonding kind or it will stay tacky and gooey with paint. Trust me, I've learned that one the hard way.
Once you have all of your chosen greenery, arrange them and tack in place, then you're all set!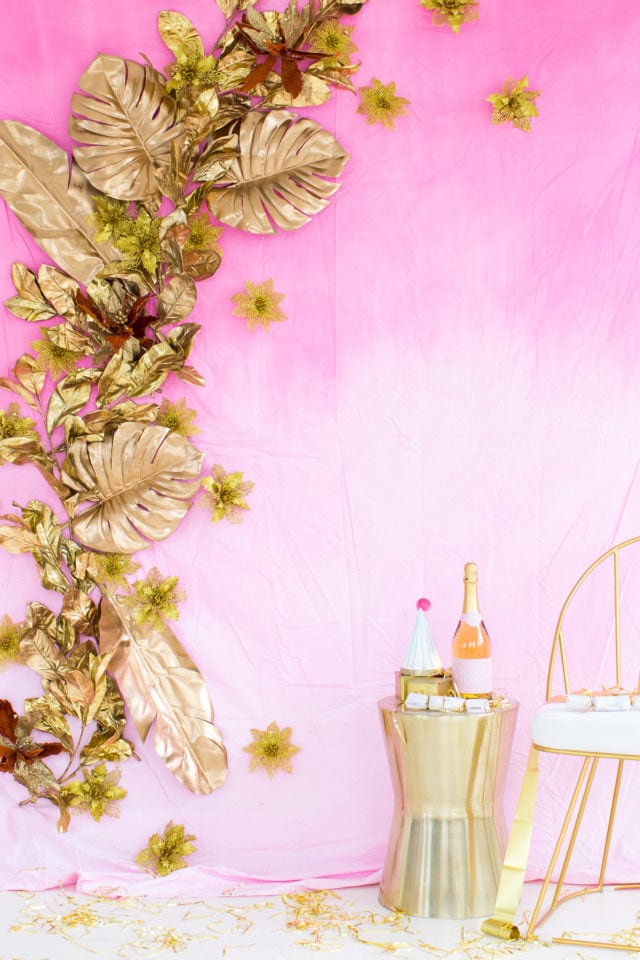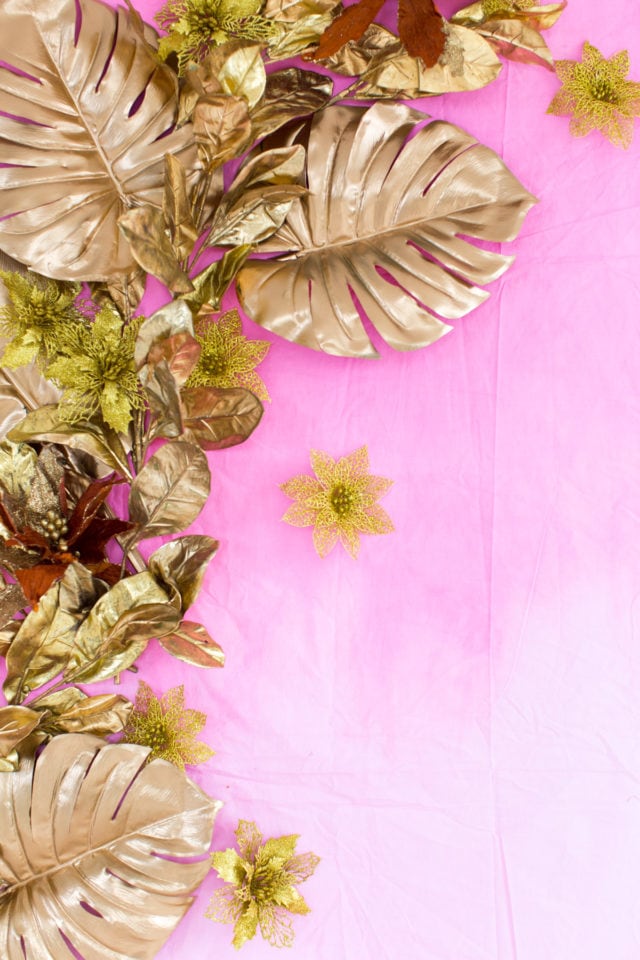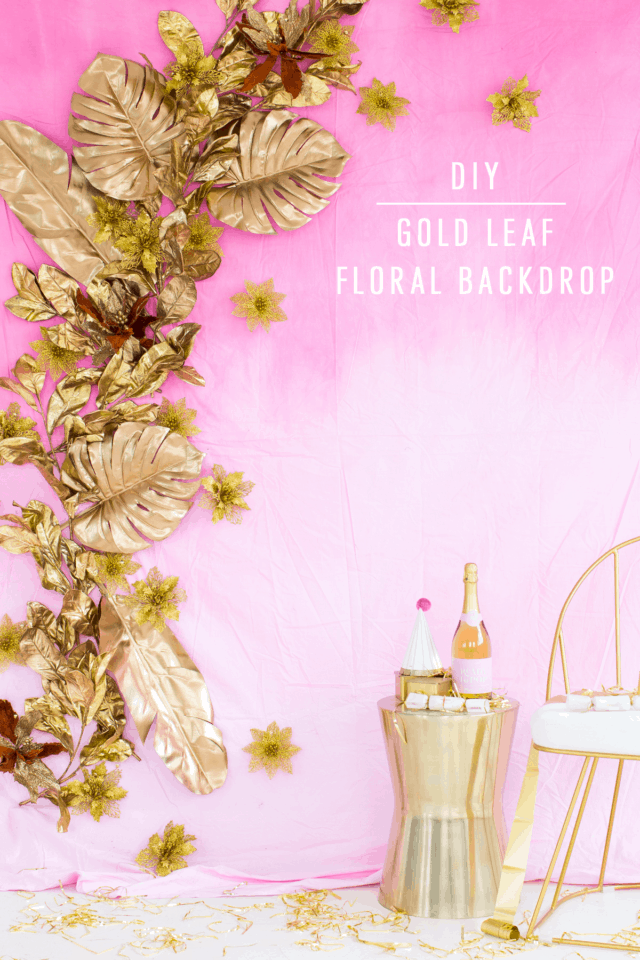 A big thanks to our friends at Uber for partnering with us on this post! Sugar & Cloth is donating 5% of all sponsored campaigns to charity, which you can read about right here!