For fellow candle hoarders, let us introduce you to your newest obsession, the DIY Strikable Matchstick Holder.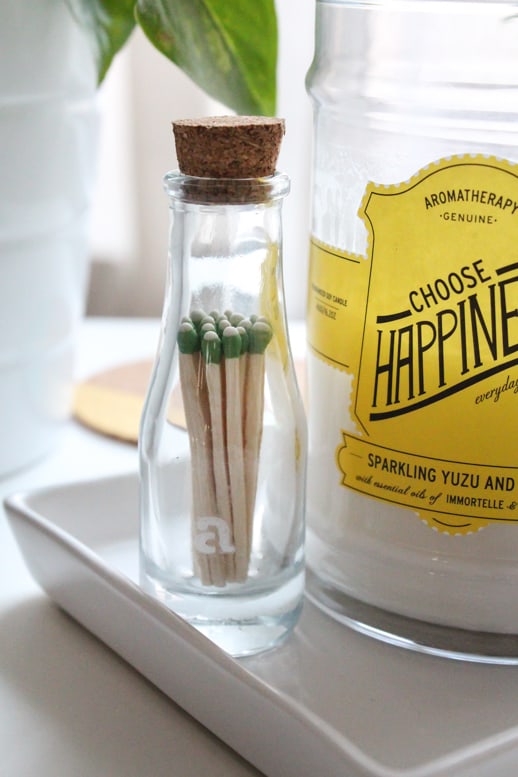 Among the many things that I may or may not be proud of, I can genuinely say that I have no remorse in acknowledging that I'm a candle hoarder.
Not in a creepy Phantom of the Opera cave type of way, just that I almost always have a candle burning when I'm home. (My current favorite is Volcano).
In case you're a fellow hoarder, or know someone who is, let me introduce you to your newest obsession, the striking matchstick holder.
I found one a couple of weeks ago at a local shop, that I absolutely love. The only catch is that this cute little bottle that maybe takes fifty cents to make cost me a whopping twenty five dollars!
At this point, you're allowed to judge me for paying that much. But I'm taking one for the team now and showing you how to make your own DIY version with etching cream!
Here's how–
Materials And Tools Needed To Make A DIY Strikable Matchstick Holder
Martha Stewart etching cream kit
Glass jar — Mine was a $1 at Hobby Lobby
Matches
Martha Stewart Adhesive stencils — Optional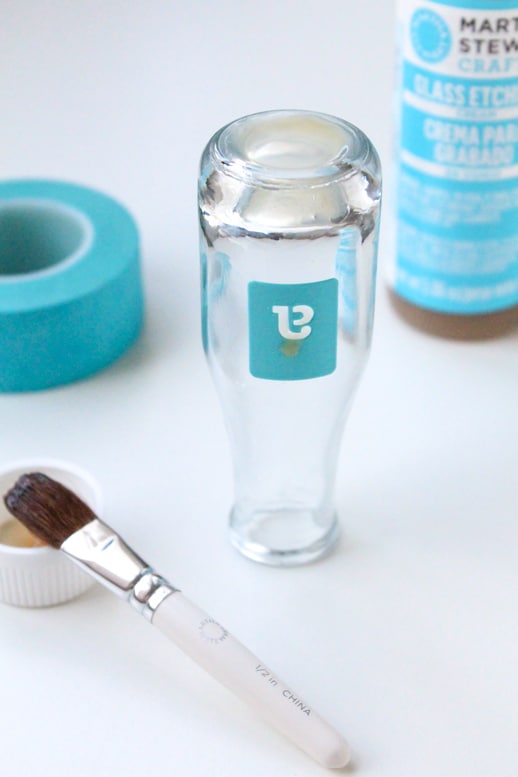 How To Make A DIY Strikable Matchstick Holder
Literally all you have to do to make a function matchstick jar is lather a ridiculous clump of etching cream on the bottom of the jar.
Wait about 30 minutes (much longer than the instructed time for the cream to sit).
Rinse off the excess cream and you're done!
Using Etching Cream
You'll want to be careful with cream or wear gloves while using it. But the key is to use enough cream for a long enough period of time so that the glass because really rough on the bottom.
The rougher the glass, the easier it is to strike the match against it.
If it isn't etched enough, apply more cream on the area and wait again.
I tried to jazz up my canister by using adhesive stencils to etch a monogram on the front. This makes for great personalized gift or hostess gift too.
Finally, hold the jar up, strike the match on the bottom. And you're all set!