DIY Polka Dot Floppy Hat — A DIY Polka Dot Floppy Hat to keep you shaded. It's also perfect for disguising bedhead… and the beach, of course!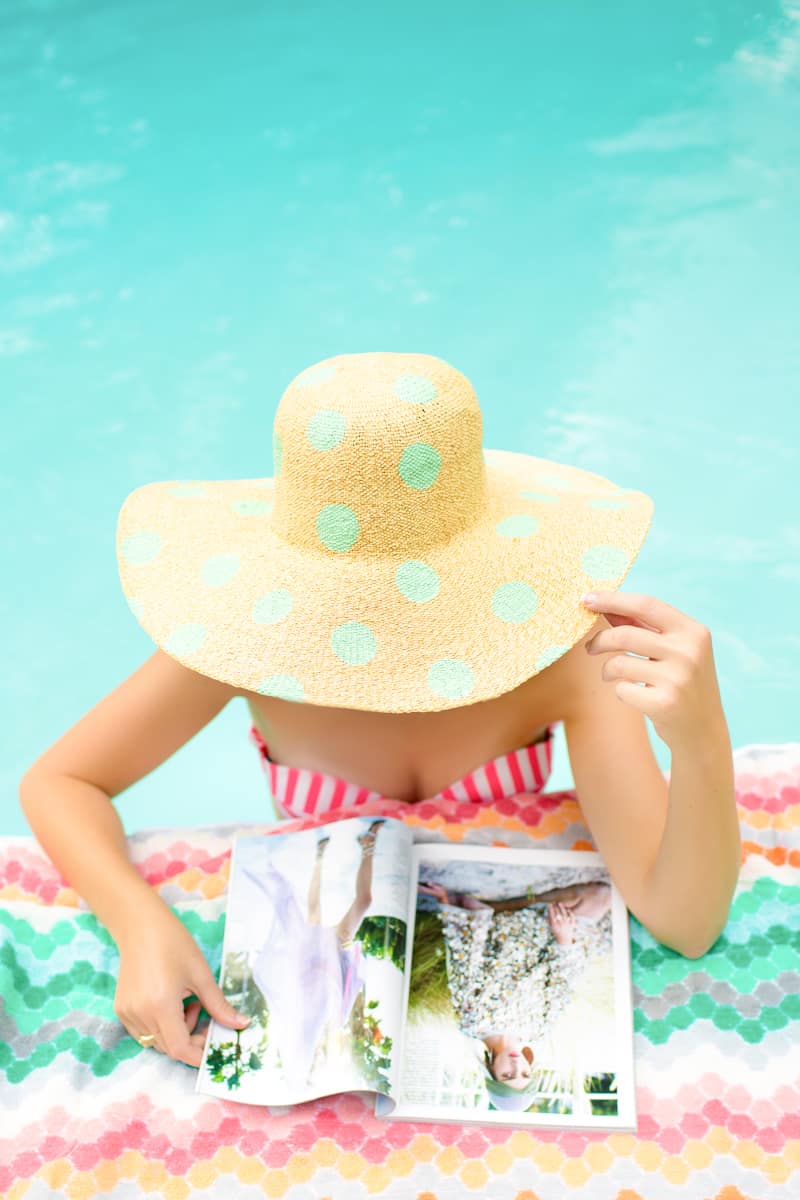 Floppy hats are kind of like my summer disguise. I have what I like to call "wings" and not as in an angel but as in hair frizzies. Houston humidity shows me no mercy.
Alas, hats of all kinds are welcomed with open arms during the summer months. And I decided I'd add my token aesthetic to a plain floppy happy with these DIY polka dots.
Ironically, my lovely friend Kelly and I happened to both make painted floppy hats around the same time. Hers in her true donut fashion so I held off a bit before sharing mine.
It's hard to compete with donuts, but then you add a little bit of pink and I melt, ya know?
All of this to say: don't judge me the next time you happen upon me at brunch wearing an oversized polka dot floppy hat indoors…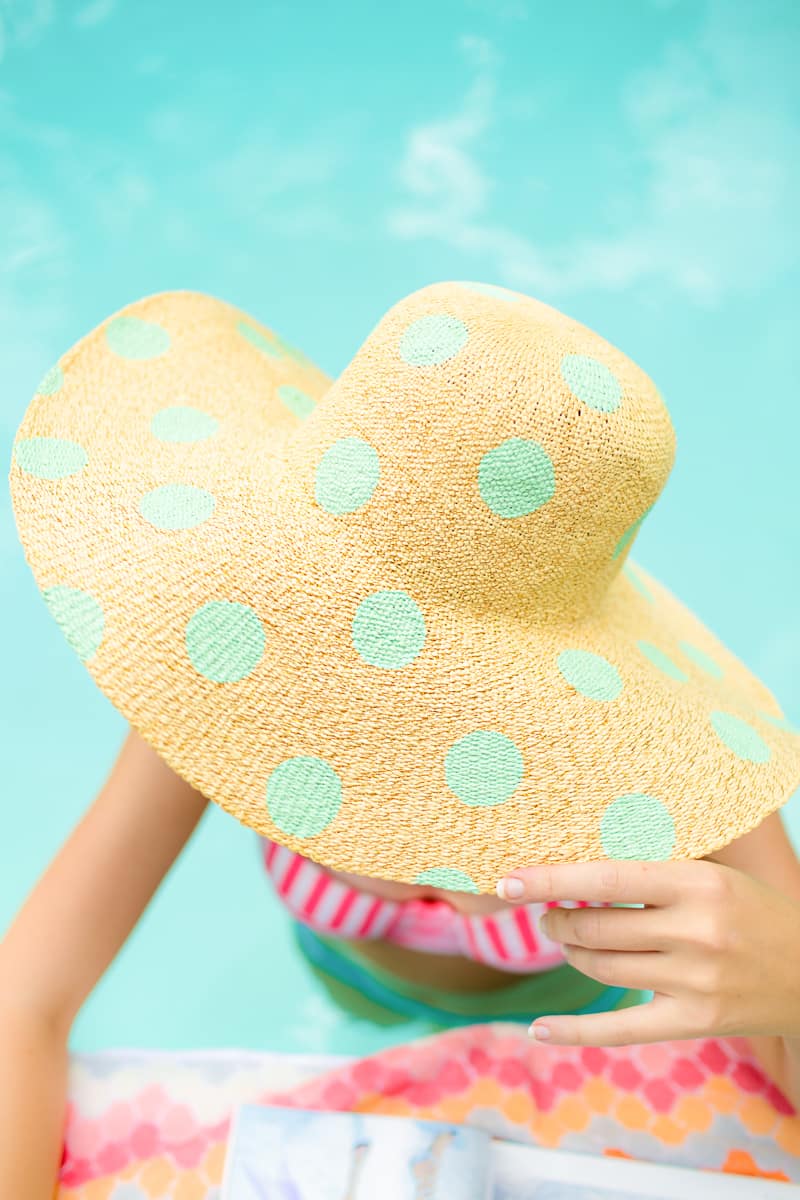 Materials Needed To Make A DIY Polka Dot Floppy Hat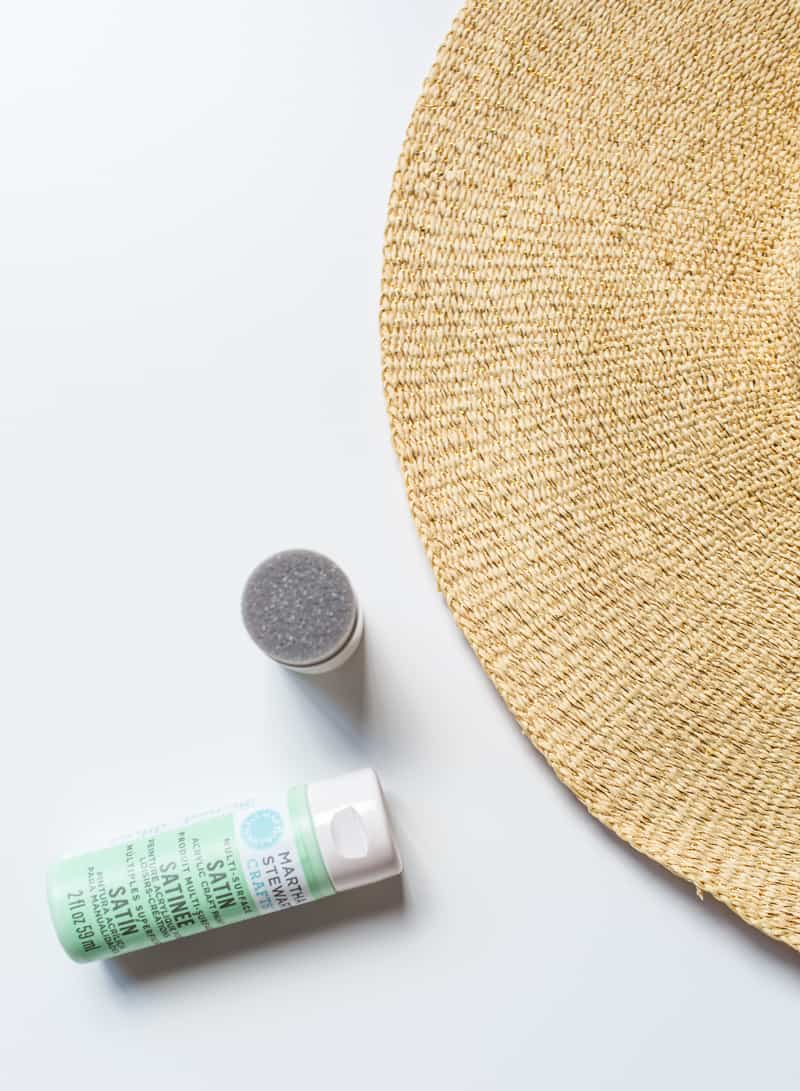 How To Make A DIY Polka Dot Floppy Hat
Dip the foam pouncer into the all-purpose craft paint and then make your first dot starting on the top of the hat. Be sure to hold the inside flap tight with your hand.
Then, slowly make your way down the side of the hat to the brim spacing your dots sporadically.
The more paint you have on the brush the better. But you can also make touch-ups with the brush after you make the initial dots.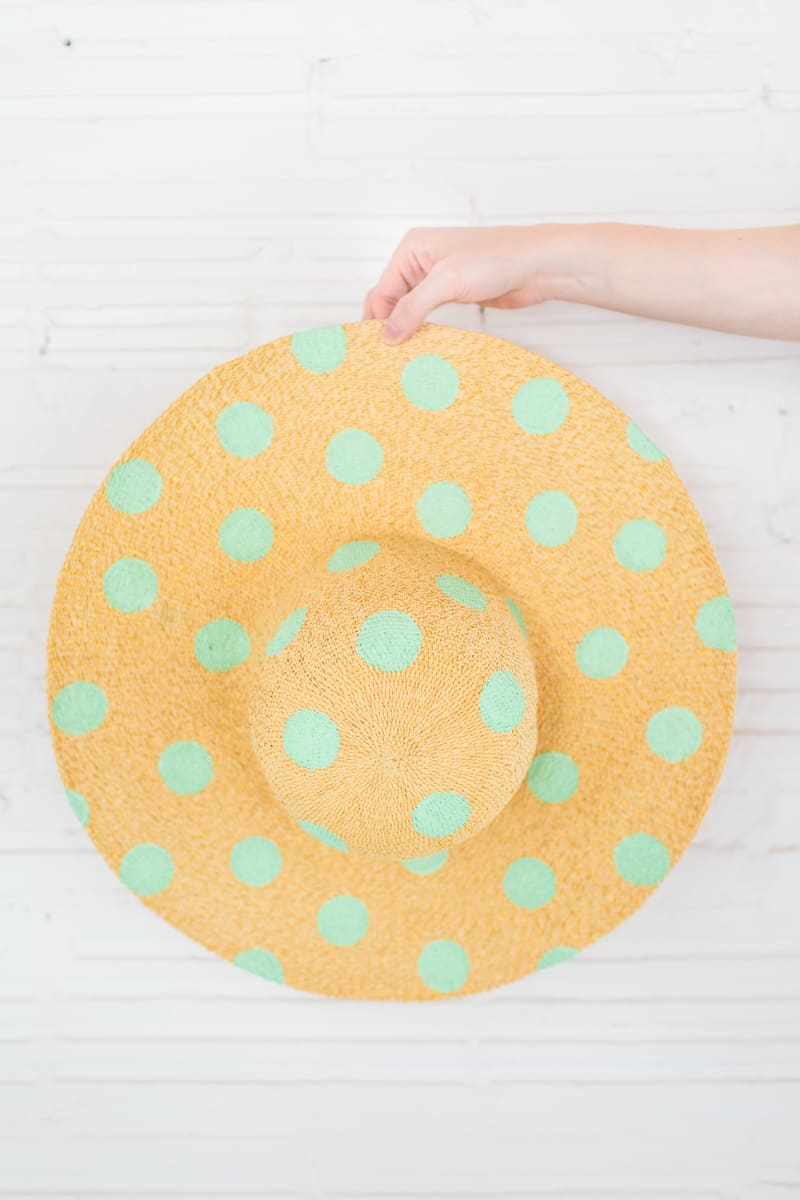 Let it dry completely, and you're all set!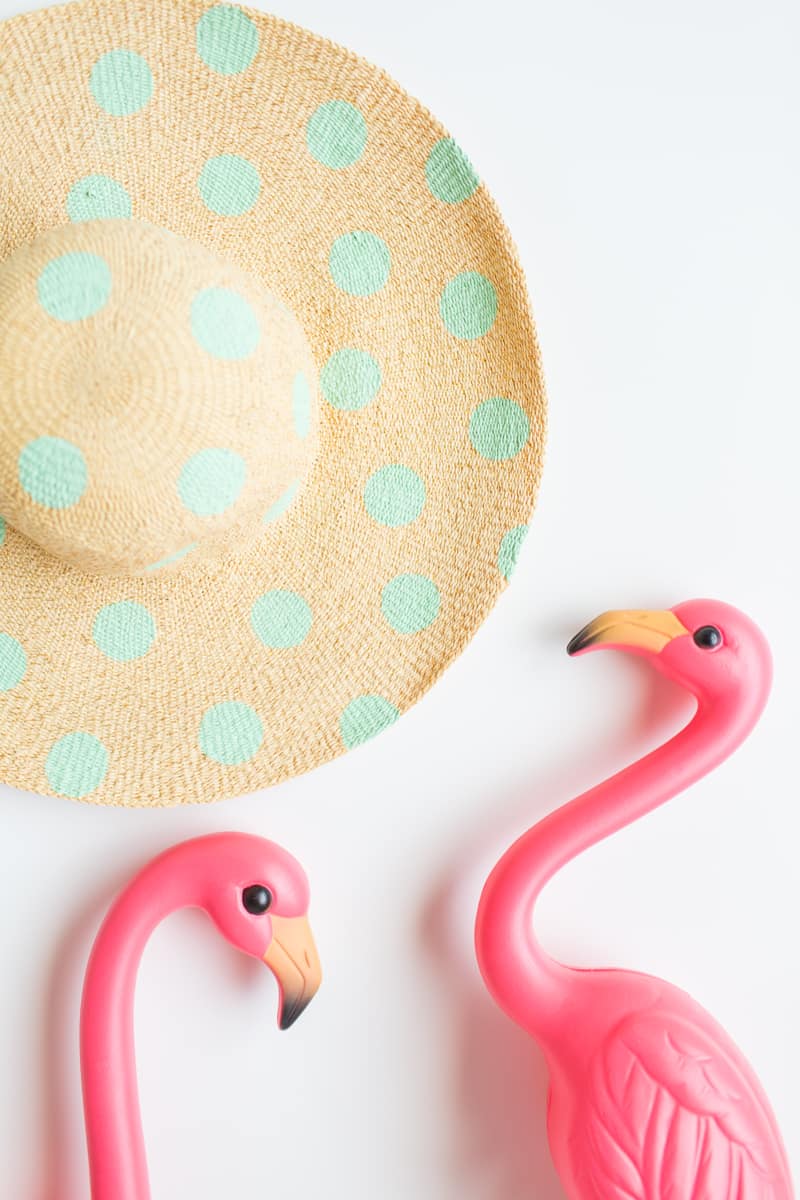 The Martha Stewart craft paints are all purpose and hold up well against water once they've dried.
Even with a little accidental dip in the pool, the painted dots stayed crisp and vibrant.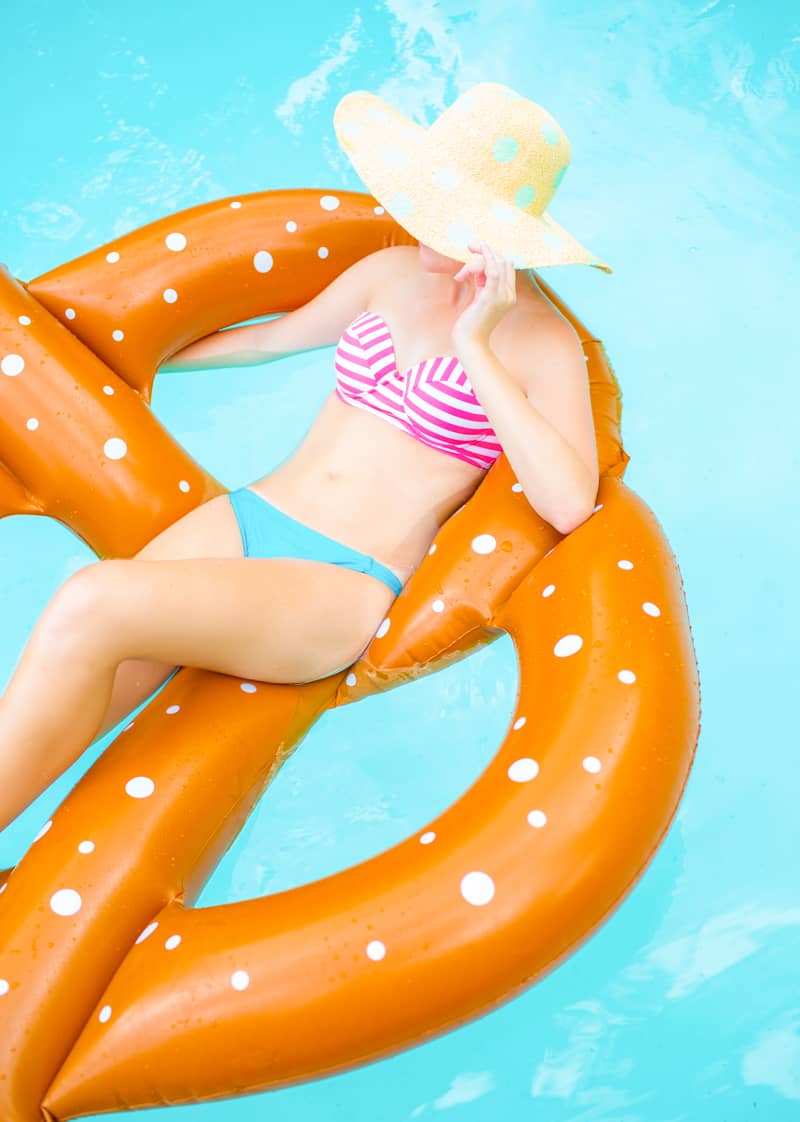 Now how cute is my friend Caitlin? You know you found a good friend when they let you borrow their model body at a moments notice to post all over the internet. And she happens to also make killer desserts, go figure!