Have I mentioned that I'm very into the ric rac trend that's going around these days? I just bought this dress, wish I could afford this one, and now own about 12 spools of ric rac ribbon in assorted colors. I'd say that pretty much solidifies my new obsession once you add this DIY ric rac Summer hat to the list, too.
The best part is you can make it in ten minutes flat, and it might be one of the easiest DIY's ever. For real. In fact, my Mom actually made this when she was visiting a few weeks ago, and let's just say I didn't get my crafting skills from her, haha. Love you, Mom, just speaking the truth…
The world is also your oyster when it comes to what colors to use, how many ribbon rows to include, small or jumbo ric rac… you name it. The only real debate here is — what's the actual correct spelling of "ric rac"?! So many variations.

MY LATEST VIDEOS
Anyhow, here's what I did with mine…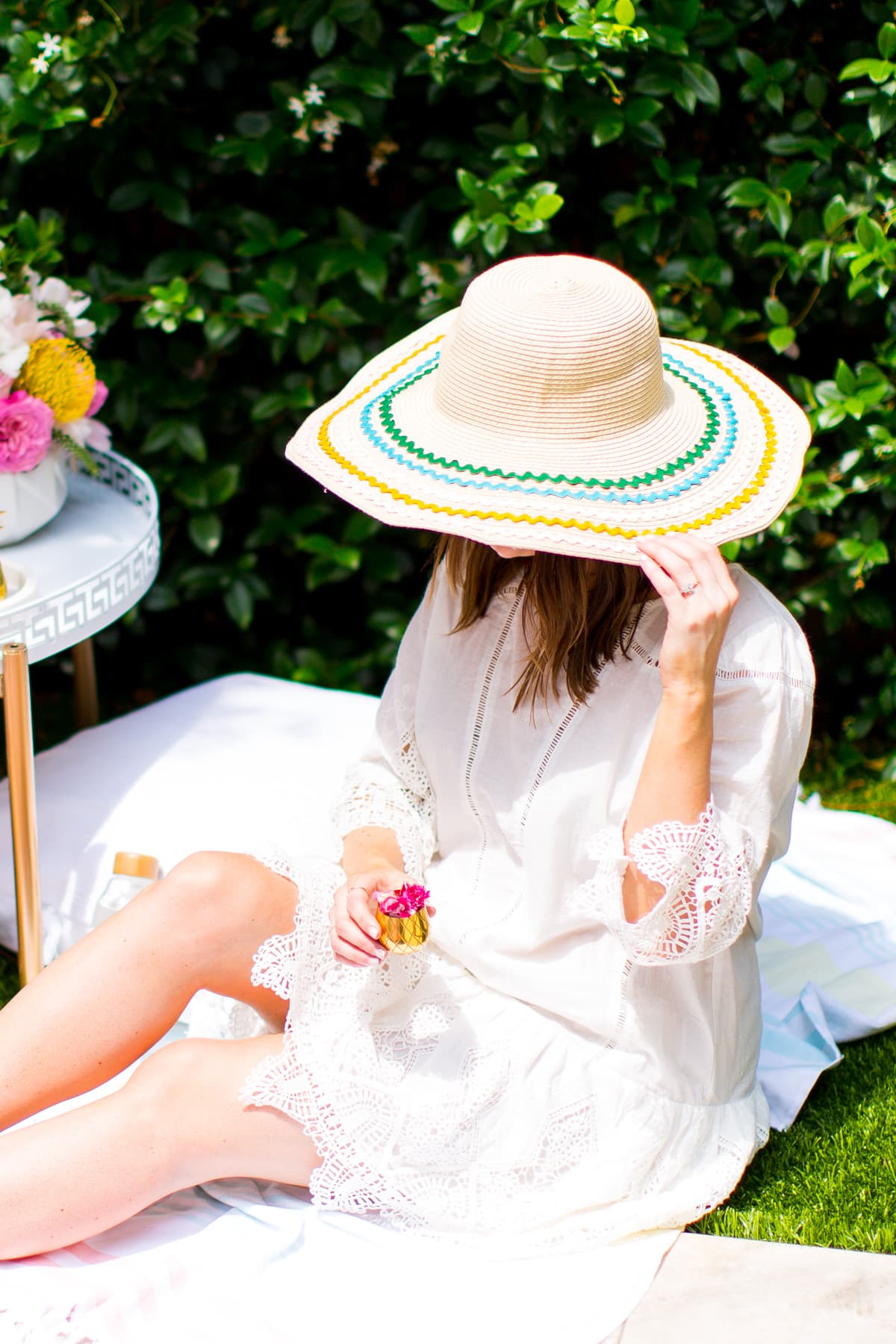 7mm ric rac ribbon in assorted colors (also available at local craft stores)
hot glue and glue gun
scissors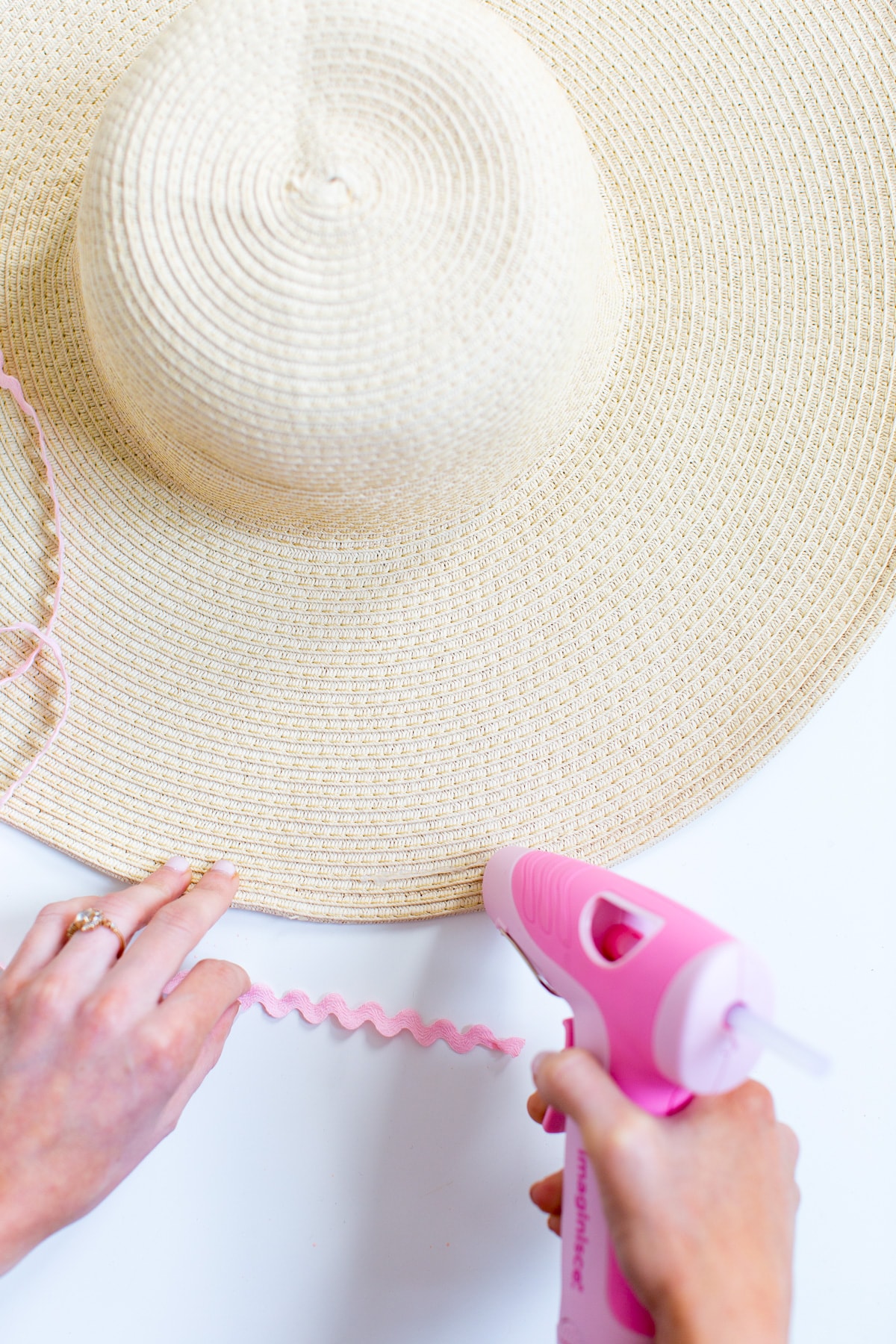 I cut long strands of each color ric rac ribbon that I was going to use to make each strand a little easier to manage during the gluing process.
Starting on the outer edge, I followed the line of the straw hat, hot gluing only a few inches at a time and pressing the ribbon down firmly as I went.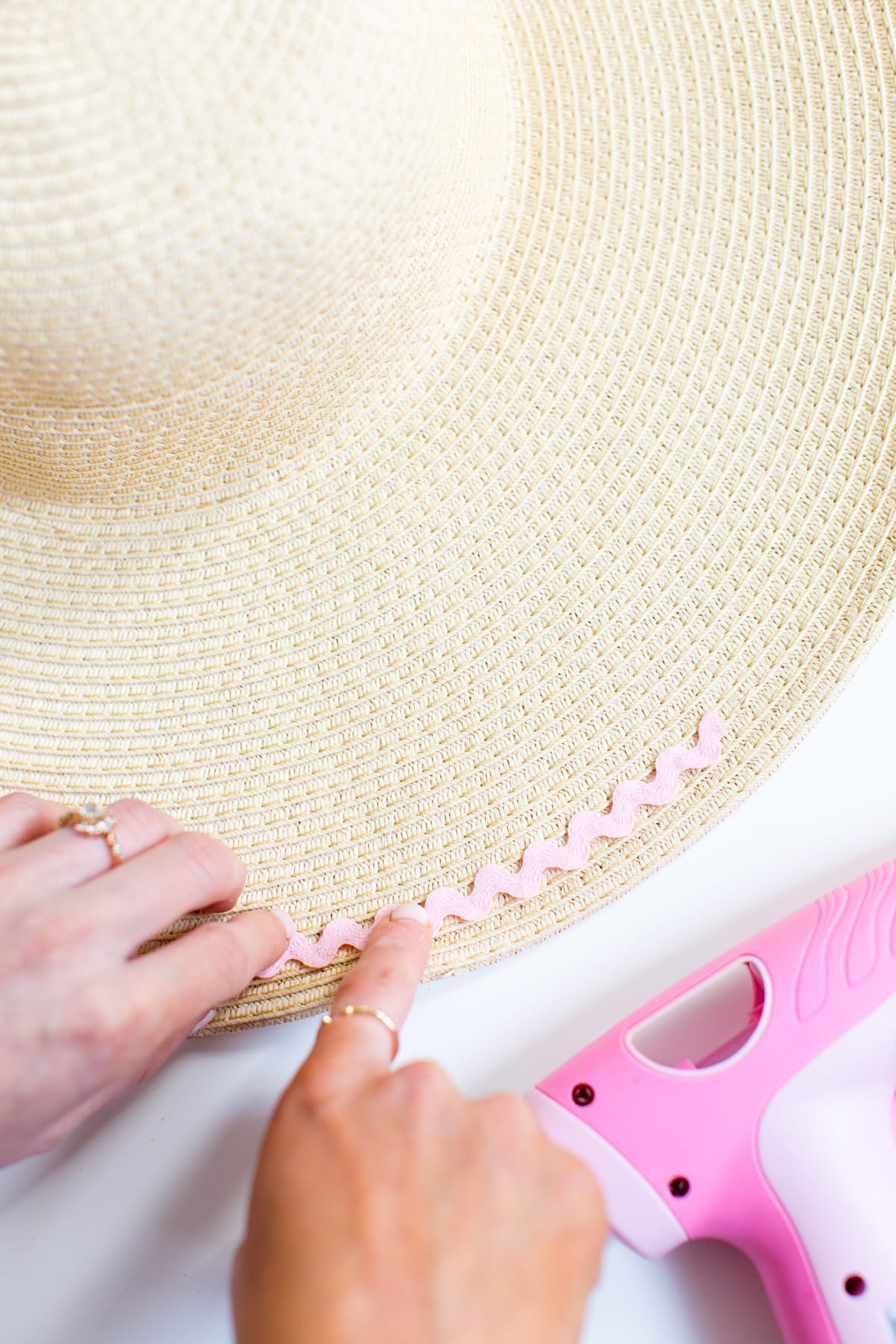 Repeat the same process all the way around for each color and you're all set!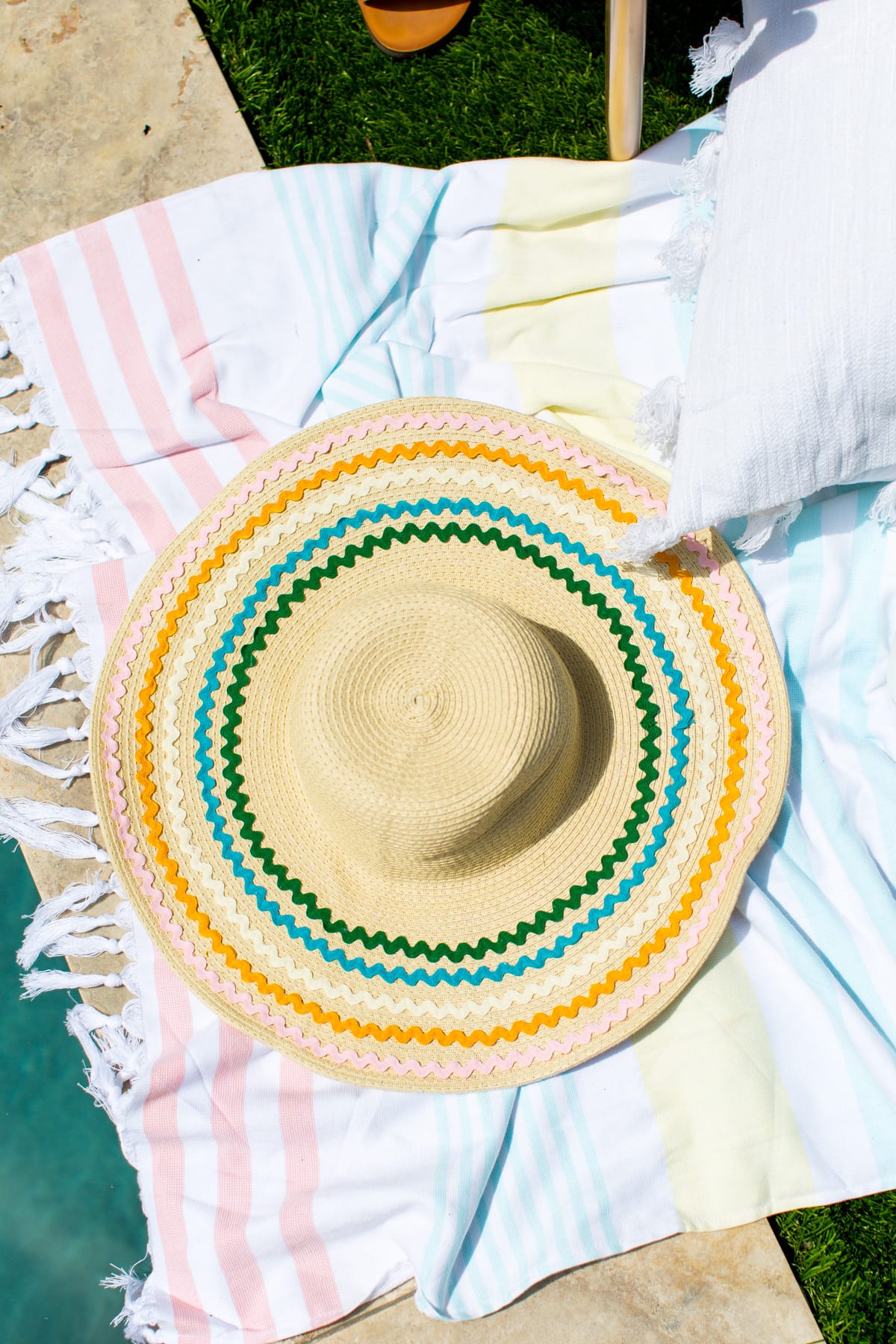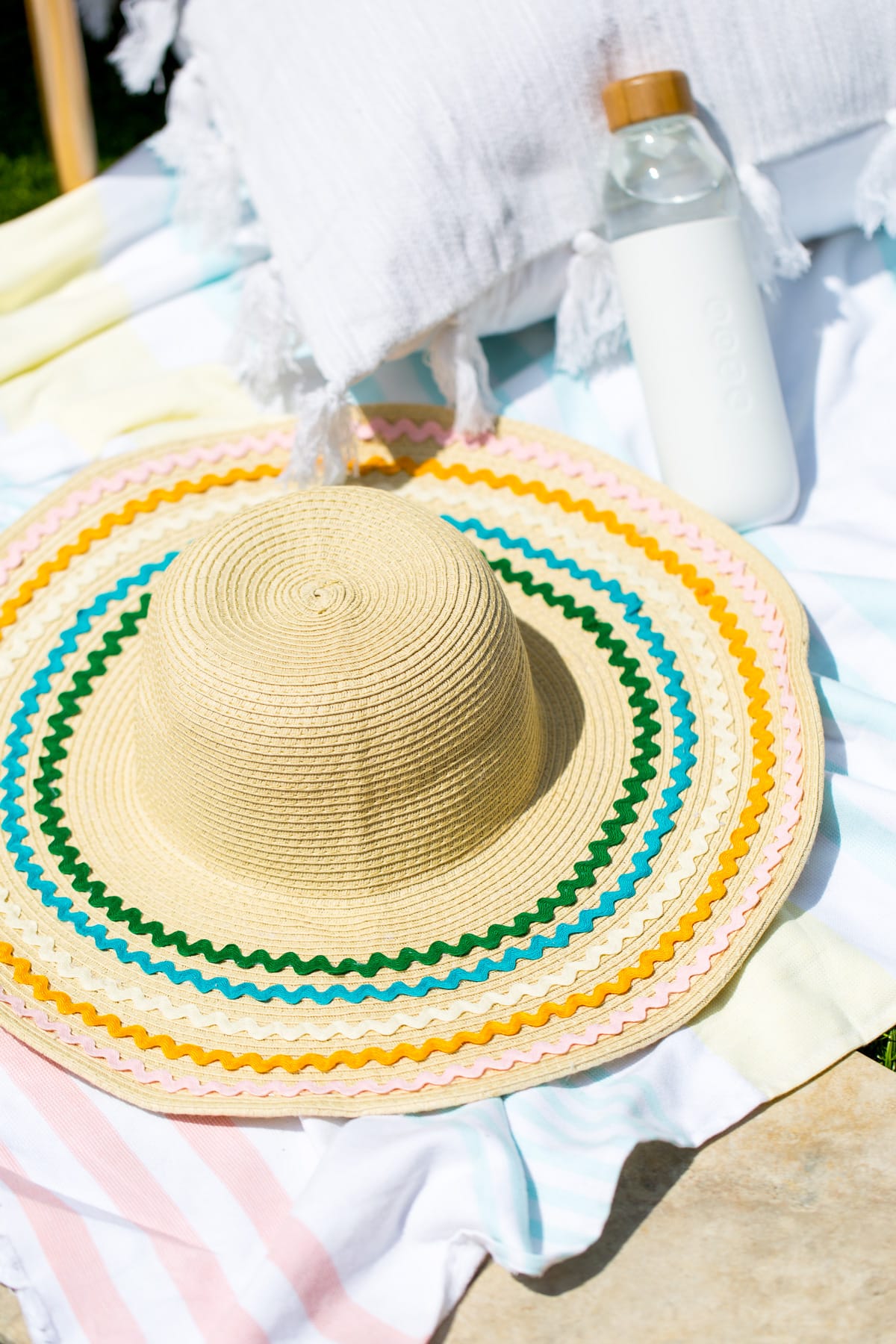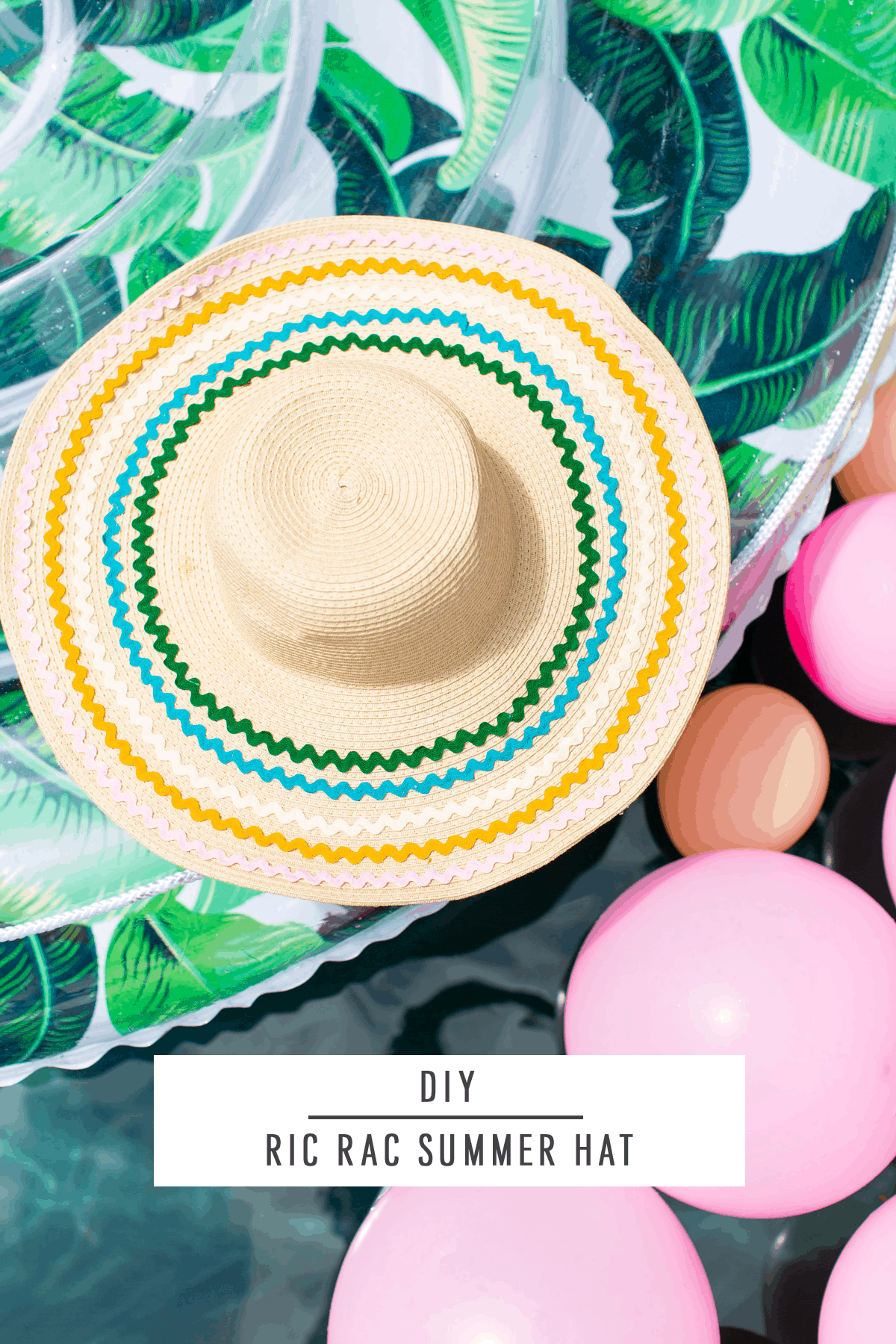 I liked the simplicity of only doing a few strands around the hat instead of filling the whole brim, or filling it completely from edge to edge.
What do you guys think?! Is this your jam, too tacky, heck no to ric rac? Let's hear it!
— Also wanted to say thank you to On Point Custom Homes for letting us take over one of their beautiful pools for this shoot!
This post may contain affiliate links which won't change your price but will share some commission using Shopstyle, Reward Style, and/or Amazon Associates.