Get ready for Easter with these creative Easter shirt ideas. Our guide offers fun and festive DIY designs or Easter shirts to buy for the whole family.
Everyone loves to celebrate Easter with style.
From wearing your favorite outfit to creating DIY Easter shirts, it's one of the most fun and creative ways to show off your holiday spirit.
If you're in search of a fun, simple Easter shirt idea for toddlers and children or an intricate fashionable design for grown-ups, then there is something out there to please everyone.
Check out 25 of the best Easter shirt ideas that you can create yourself at home with just a few simple supplies and tools.
From fun appliqué designs to creative iron-on transfers, these DIY Easter shirts are sure to put you in the holiday spirit! Plus, they also make for a great Easter basket stuffer.
DIY Easter Shirt Ideas
1 — Personalized Easter Coloring Shirt
This fun custom Easter coloring shirt is available for toddlers, kids and even adults. It's makes for a great keepsake gift, especially if you are looking for personalized Easter gift ideas.
2 — DIY Hipster Bunny T-shirt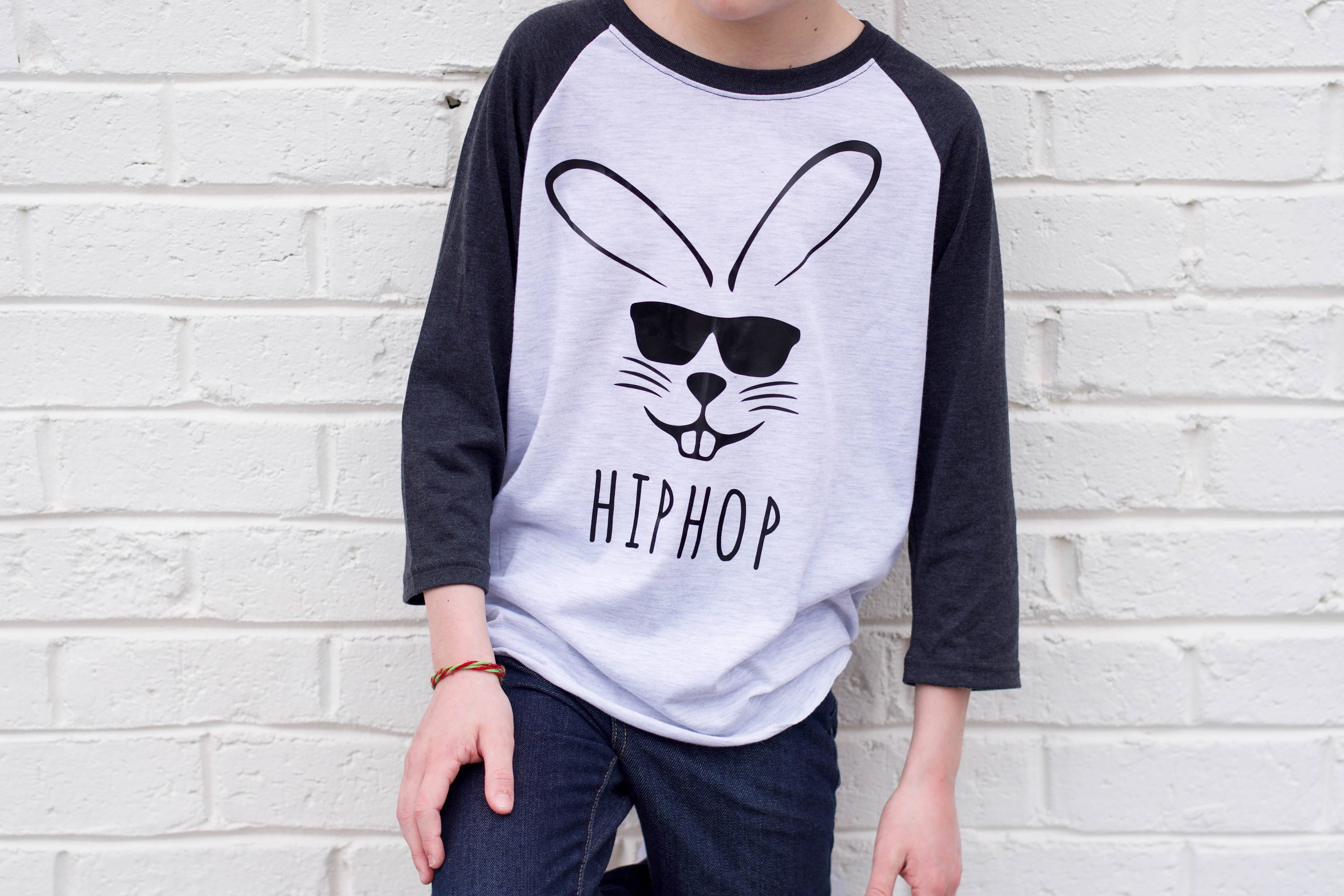 Get creative with this unique DIY Hipster Bunny T-shirt.
By using transfer vinyl, a Teflon sheet, and a heat press, you can create a trendy Easter shirt that will make you stand out from the crowd.
Whether you decide to go with a classic black-and-white design or opt for something a bit louder and brighter, this is sure to be a look you'll love.
3 — Eraser-Stamped Easter Bunny Shirt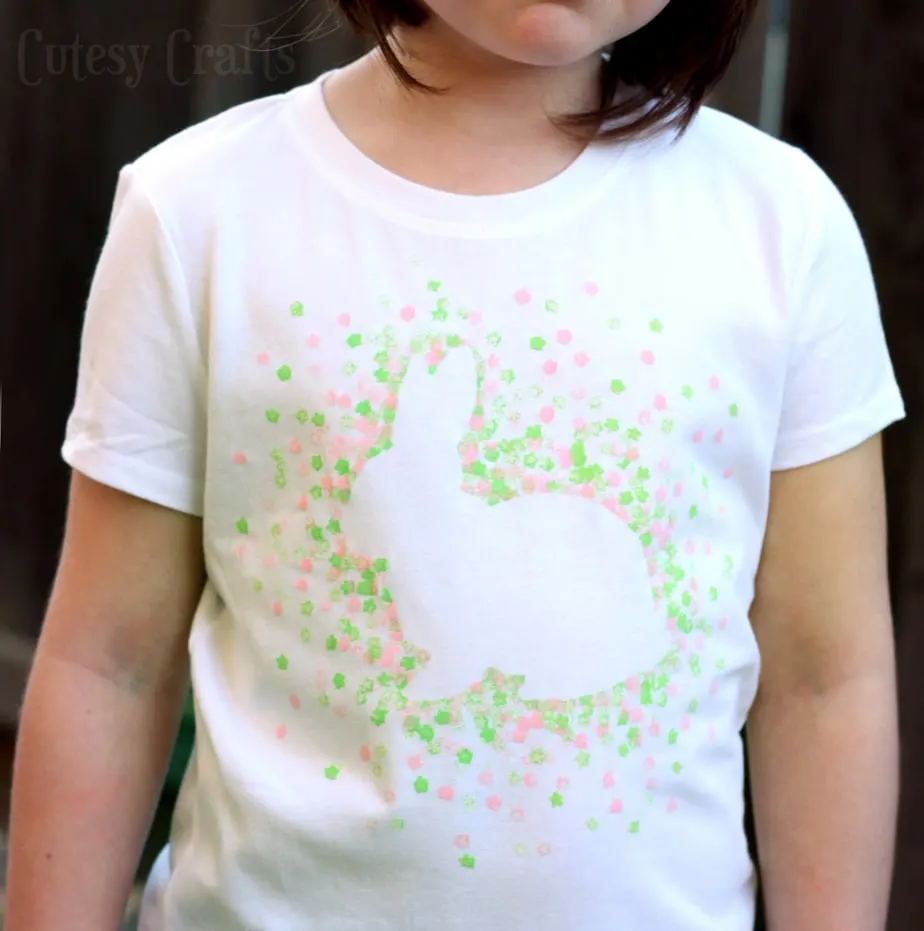 For a subtle yet creative look, consider this Eraser-Stamped Easter Bunny Shirt.
All you need is a bunny pattern, a white shirt, fabric paint, an eraser, and your trusty iron.
The simple yet creative technique of stamping the design onto the shirt gives it a unique texture that is sure to make a statement wherever you go.
4 — Simple DIY Easter Shirt
Picture a white shirt with an adorable Easter bunny playfully bouncing across the chest, perched against a beautiful backdrop of blossoms.
With this effortless DIY Easter Shirt project, you can construct a stunning outfit that is guaranteed to bring joy to any face!
Utilizing just a rabbit stencil and several hues of paint dots around it will result in an up-to-date look your children will love wearing.
5 — Easter Bunny Shirt with Rosette Tail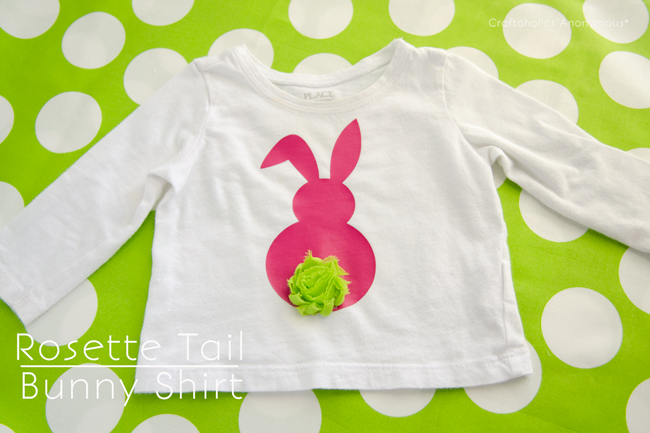 Need an eye-catching Easter shirt for the kiddos? Look no further than this adorable Easter Bunny Shirt with Rosette Tail.
Quick and easy to make, you'll have a delightful festive garment ready in no time. Utilizing a free silhouette portrait, simply cut out a bunny silhouette and adorn the tail with some rosettes.
6 — Cool Bunny Easter Shirt
This Cool Bunny Easter Shirt is the perfect way to add some spunk to your child's wardrobe.
With just a few supplies and a bit of patience, you can create a unique and fashionable T-shirt that will make him the envy of all his friends.
Customize your easter bunny and print it out on the vinyl transfer paper to create an unparalleled look.
DIY Cricut Easter Shirt Ideas
7 — Easter Baby Outfit
Perfect for keeping your precious bundle of joy warm and snug, this Easter baby outfit is also a fun way to express your little one's style.
Easily craft the sweet bunny design onto iron-on vinyl for a truly unique look. It's one of many endless Cricut maker projects. It also makes for the perfect baptism gift idea if you know a little one getting baptized on Easter also.
8 — Dinosaur Easter Shirt for Boys
Allow your little one to stand out from the rest with this fantastic Dinosaur Easter Shirt for Boys.
Whether it's Sunday school or an egg hunt, he'll be sure to make his mark. With some basic materials, you can have this shirt completed in no time flat. Get creative and let him shine.
9 — Marshmallow Peeps Bunnies Shirt
Make your daughter the center of attention this Easter season with this adorable Marshmallow Peeps Bunnies Shirt.
Cut out this cute little bunnies and peeps design, and she'll be ready to hop into the holiday spirit.
10 — Easter Bunny Shirt
Make your child's Easter extra special with this unique and creative bunny shirt.
Cut out fabric pieces based on the rabbit stencils, then sew them onto a shirt for an adorable look! With just a bit of creativity, you can craft an unforgettable outfit that will put smiles on everyone in attendance.
11 — Here for All the Beans Easter Shirt
Get ready for a festive Easter season with this Here for All the Beans Easter Shirt. This fun design is sure to turn heads and will make your kid the life of any party!
It's simple to recreate too. All you need is some iron-on vinyl, and you'll be able to bring out everyone's laughter.
12 — DIY Cute Easter Bunny Shirt
Decorate your kiddo's wardrobe with this sweet and cute Easter Bunny Shirt.
This design is perfect for any age and will bring a touch of whimsy to every Easter gathering. Craft the shirt using iron-on vinyl and add a ribbon bow to the neck for an extra special touch.
13 — Chick Magnet Easter Shirt
This Chick Magnet Easter Shirt is sure to be a hit with the younger set. Get crafty and cut out an iron-on vinyl design to showcase your kid's creative flair! Your little trendsetter will be the envy of their friends when they show off this stunning look.
Let them shine with style all their own.
14 — Mama and Baby Matching Easter Shirts
Match up your Easter look with these adorable Mama and Baby Matching Easter Shirts.
Nothing says family loves more than dressing up together. With iron-on vinyl and a bit of patience, you can craft these shirts into sweet memories that will last for many years.
Enjoy some family fun and make your Easter look extra special.
15 — Peep Squad Easter Shirt
Uplift your girl squad's Easter celebration with this Peep Squad T-shirt. This cute and whimsical design will surely put a smile on everyone's face, regardless of age.
Simply craft it by cutting out the design from iron-on vinyl, and you'll be ready to show off some cheerful holiday spirit in style. Let your friends flaunt their festive fashion sense like never before.
16 — Hoppy Easter Bunny Butt Shirt
Transform your kid's Easter into a special event with this unique Hoppy Bunny Butt Shirt.
With this exclusive shirt, your children will be trendsetters who won't go unnoticed! All you need is iron-on vinyl to make it happen. Then, craft away and create a look that will be sure to dazzle onlookers.
Easter Shirts to Buy
17 — Personalized Grandma Bunny Shirt
Wear your grandma status with pride with this personalized grandma bunny shirt.
18 — Bite Me Chocolate Easter Bunny Shirt
19 — Big Hoppa Shirt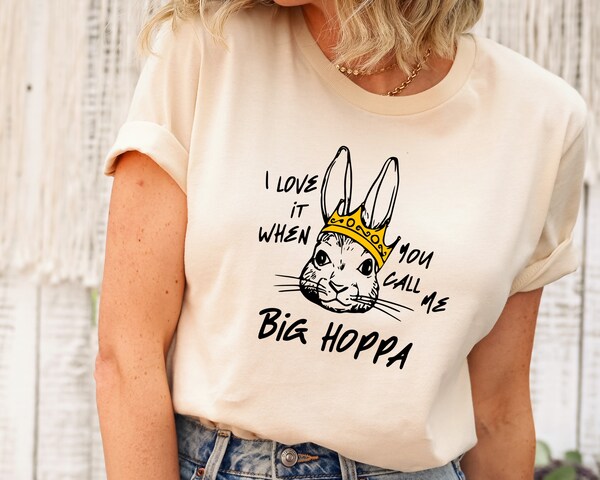 Celebrate one of the hoppiest holidays with this fun Big Hoppa Shirt. The unisex designs features a crewneck, but there's also an option to choose a v-neck style and one for kids too.
20 — Unisex Some Bunny Needs Coffee Shirt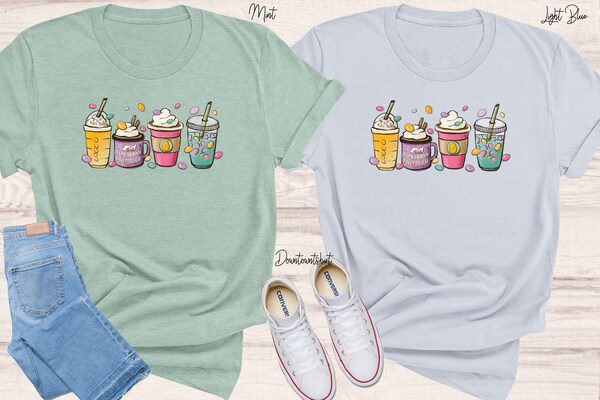 21 — Customized Name Shirt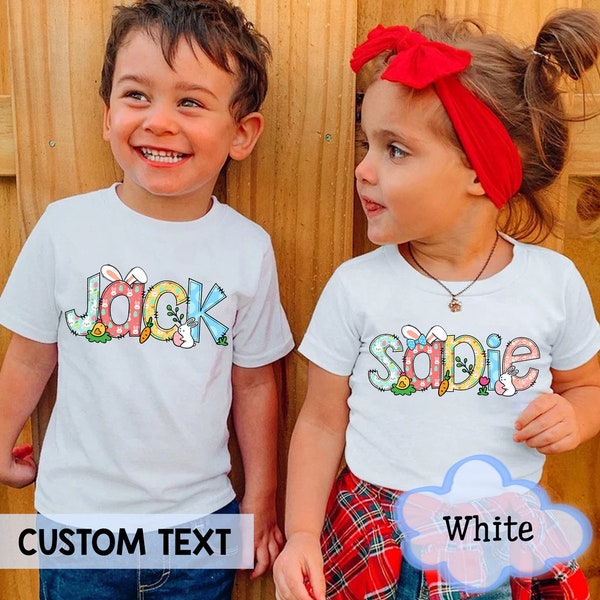 Make your kid's holiday even more memorable and exciting with this creative and jovial design Custom Name Easter Shirt.
22 — Easter Pregnancy Announcement Shirt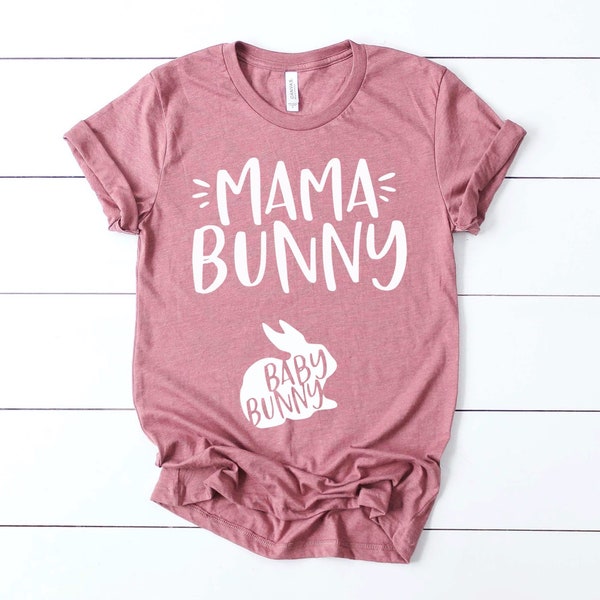 Expecting a baby? Sport this cute Easter Pregnancy Announcement Shirt. It also comes in blue and pink if you're wanting to reveal your little bunny's gender.
23 — Storm Trooper Pastel Ears Shirt
Star Wars fanatics will love this Storm Trooper Pastel Ears Shirt. This soft cozy tee is available in men, women and youth sizes if you want a matching army.
24 — Hunting Crew Shirt
Get dressed up for the egg hunt with this Hunting Crew shirt. It's also available in 12 different colors, one each for you hunting crew!
25 — I'm Just Here for the Candy Shirt
Put a winning spin on the Egg hunt and give them an egg-stra special look with this playful I'm Just Here for the Candy Easter shirt. It'll make any kiddo's outfit extra festive, plus they can be sure to turn heads in style.
Easter Basket Ideas