DIY Poolside Pattern Kimonos — Keep cute and cool with these DIY Poolside Pattern Kimonos! We've got free downloadable patterns in flamingo, eye and leaf prints.
After being on the hunt for the perfect kimono that didn't have fringe longer than my entire body or overly weird florals from top to bottom, I have finally decided to make my own.
To start, I needed the actual kimono itself which I found in the form of what Amazon calls a "sheer cardigan". No clue why, considering it has no buttons or closures, is knee length, and is almost totally sheer.
Alas, I refuse to bite the hand that feeds my Amazon Prime addiction. So I'll let them call it whatever they want. Around here though, we're going to call it a DIY Poolside Pattern Kimono!
Materials Needed To Make A DIY Poolside Pattern Kimono
Free Digital Pattern Downloads
*Downloads are for personal use only and are not to be redistributed or sold.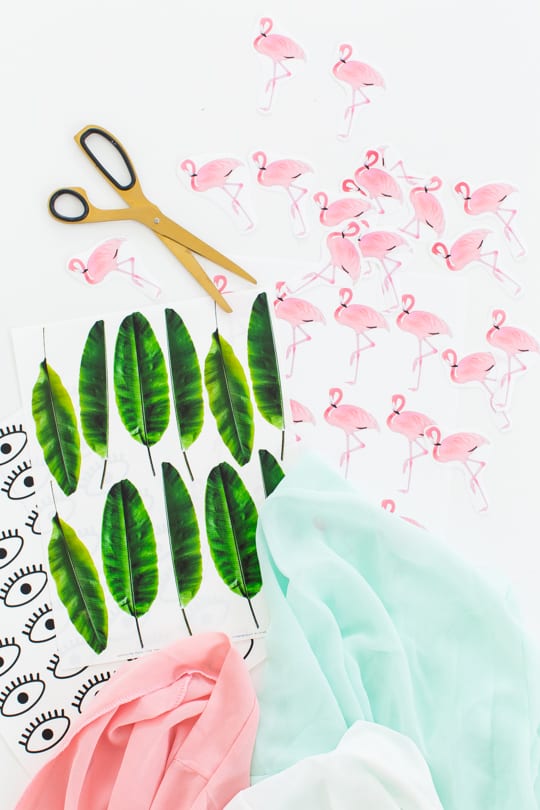 How To Make A DIY Poolside Pattern Kimono
Once you've printed the designs onto fabric transfer sheets, it's really as easy as cutting them out and ironing them on. That said, I DO have some tips I learned along the way.
— I ironed my designs for about 30 seconds longer than the instructions said, and it worked MUCH better.
— I also peeled the adhesive backing off of the designs before they cooled onto the fabric which meant I didn't get weird glossy edges as bad.
— If you cut around the edges of the design as closely as possible (this is easiest for the leaves), it gives a far better outcome as far as avoiding the crafty looking clear transfer border.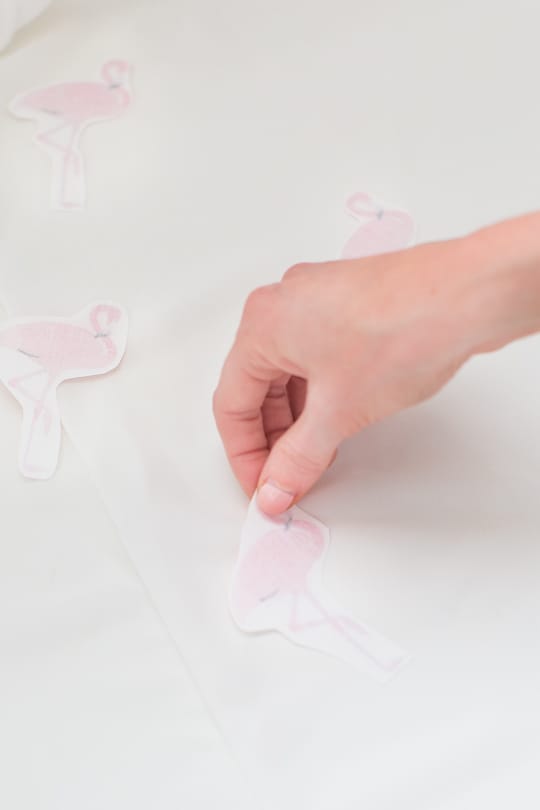 Before I ironed anything on though, I made a place of where I wanted to design to go to get an idea of the general spacing beforehand, which saved me a ton of time once I realize how many more designs we'd have to cut if I made the pattern closer together!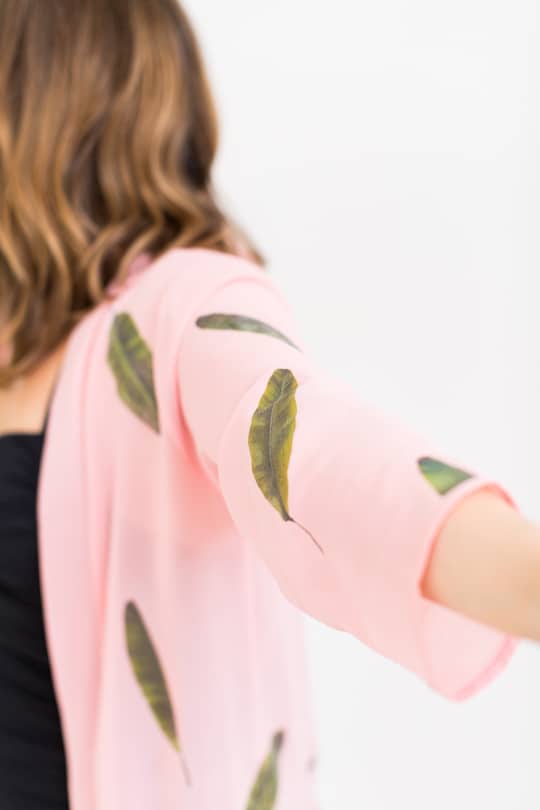 By the time I realized what a time suck this project was after making two kimonos (too honest?) I gave up on the eye print. But I decided to offer it here for you still just in case someone preferred it best!
Now the only catch is that you have to enjoy your new kimono verrrry carefully because it's hand wash only. Muahaha! Just kidding, we all know that's not funny, especially for me and my clumsy self.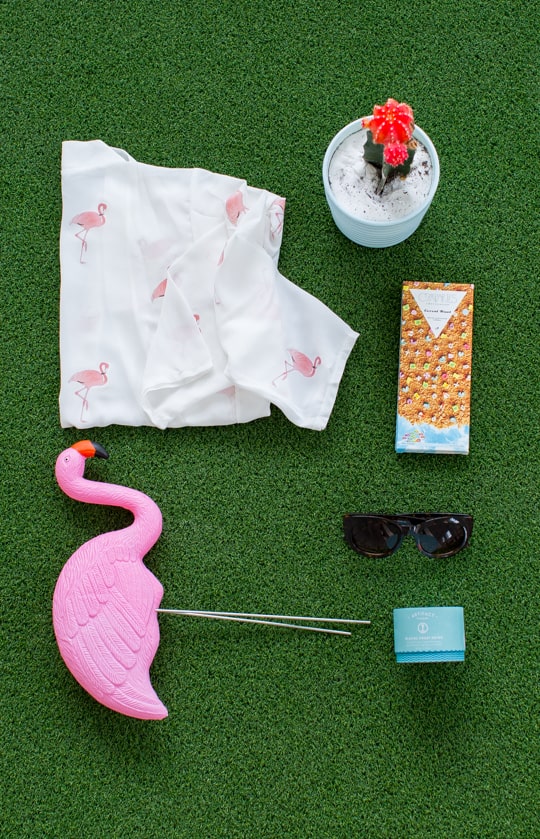 Styling Sources