I, Kathleen, don't know about you, but once the summer beach toys start popping up in stores, I can't help but be sucked right in. It's silly because I don't have a pool or live near the beach, but somehow I'm able to ignore that fact and browse for ages anyway.
This DIY pool noodle garland is a super simple way to add some summery fun to your next party or barbeque. And don't worry: no pool, no problem!
Materials:
3 different colored pool noodles*
String
Exacto knife
Cutting mat
*Note: I've found that if you're looking for noodles that are in the same color family, you might have to visit a few different stores to choose from different pool noodle brands. If shopping around, it's a good idea to cut a thin slice off of each noodle you've purchase to bring along – I'll admit that I did get a few funny looks comparing noodles!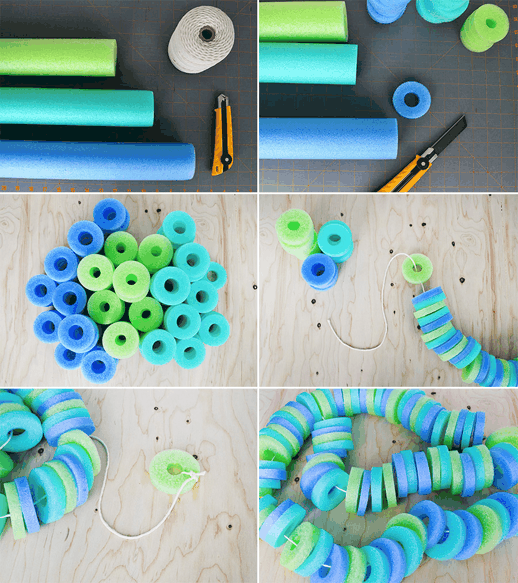 With the blade of your exacto knife fully extended, cut your noodles into ½" slices using the lines on your cutting mat as a guide.
Depending on how long you want your finished garland to be, continue to cut the pool noodles until you have enough. The garland pictured used a half of each of the three noodles.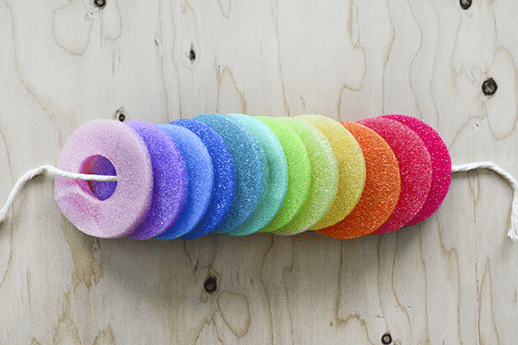 Feed the noodles onto the string.
Tie a noodle slice at each end of the garland to prevent the noodles from sliding off while you hang it. If hanging from the ceiling or wall, you can simply tape this noodle to the surface as well or if it's a visual distraction cut it off once the garland is secured.
And there you have it – a fun alternative use for pool noodles this summer! Hope you enjoyed this DIY Pool Noodle Garland :)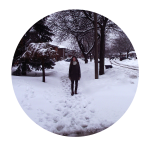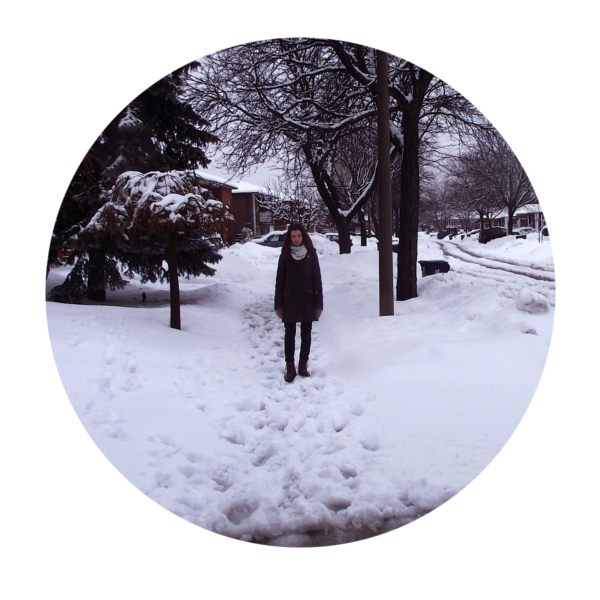 project and photos contributed by Kathleen of Snowdrop & Co.