DIY Pom Pom Slippers — We let our hair down every now and then around the studio, and finally decided that a good pair of DIY pom pom slippers was needed!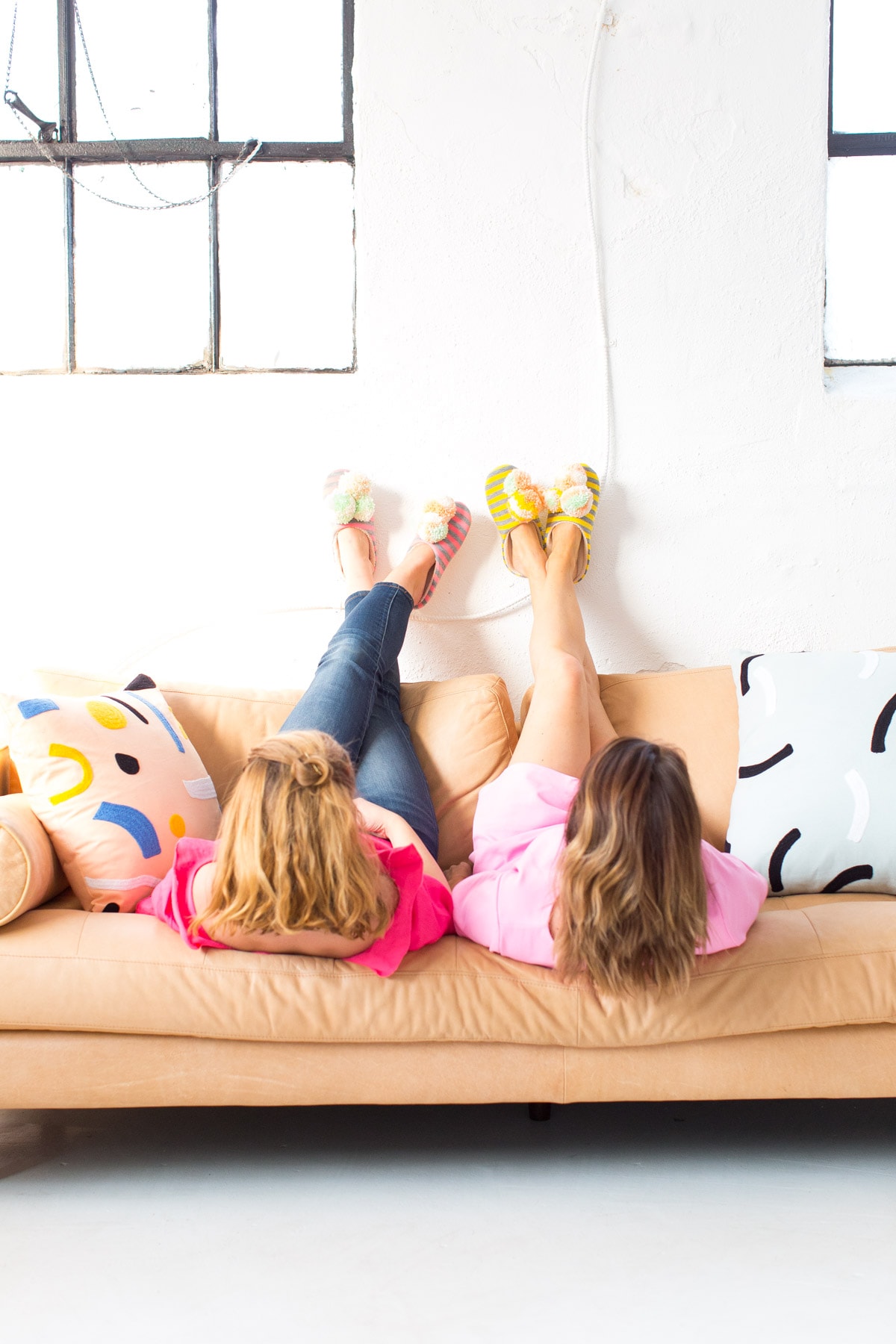 Since I, Kayla came on full time at Sugar & Cloth, I've started to think of us as a small family. And by that, I mean that Jared and Ashley are actually about to be a family. #smithsgonemild And I'm their honorary third wheel.
As a team, we try to work in as many happy hours as possible, celebrate every taco Tuesday, and keep in pretty constant contact through our group text.
We've pretty much nailed the element of creating traditions. And now you can add twinning among all three of us to the list with these DIY Pom Pom Slippers!
Okay, fine! This isn't the first time. But, can you blame us? Nothing but love around here, guys!
Plus, with all of the holiday craziness, it was about time we let down our hair in the studio and make a project just because we wanted to..
Anyone who knows me is aware that I wasn't exactly hired for my DIY skills. So if I can do this project, pretty much anyone can! We ordered these slippers and got to making…
Jared is the resident pom pom pro around here and used one of these little guys to whip a few up. We finished them off by adding a touch of glue and we were good to go!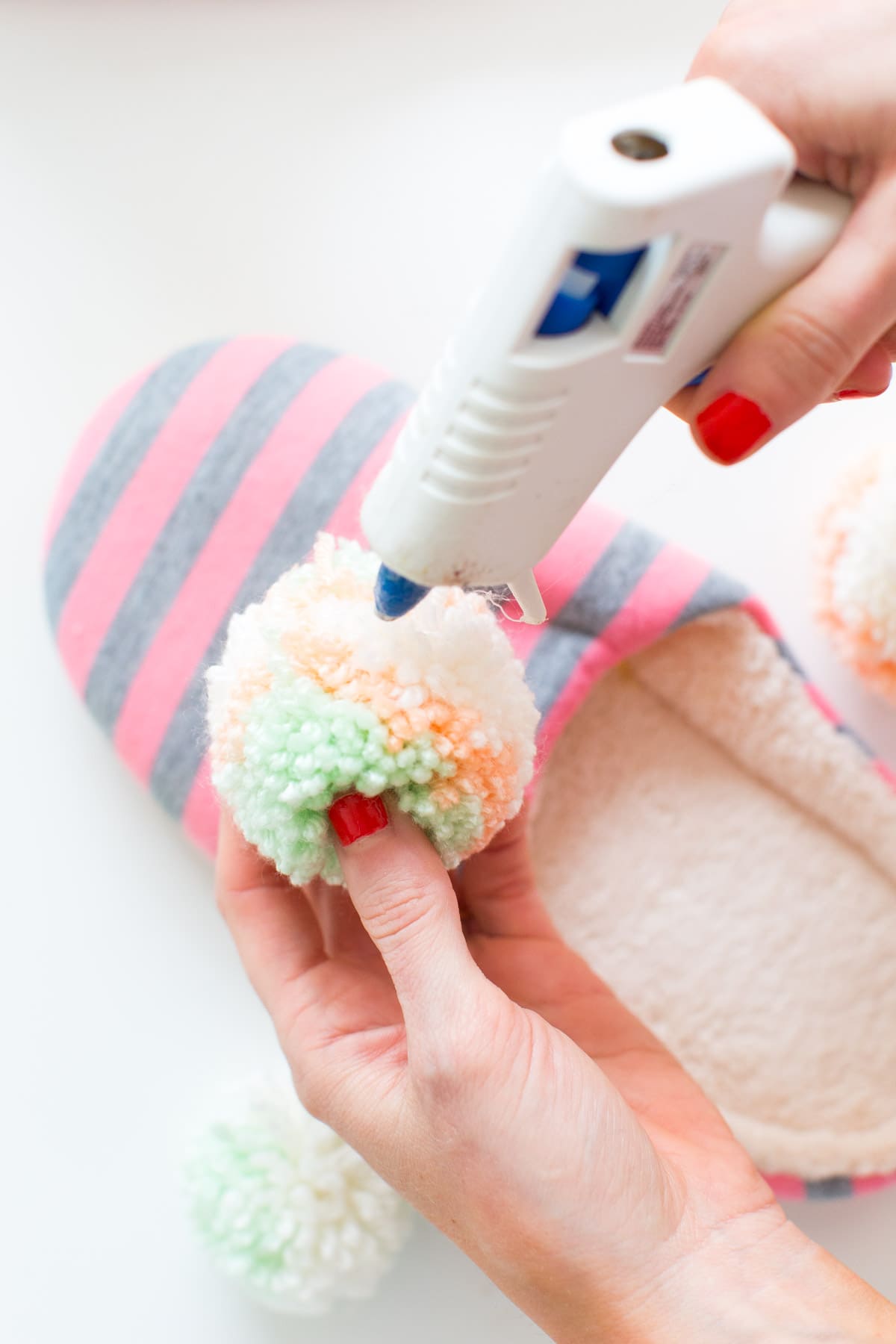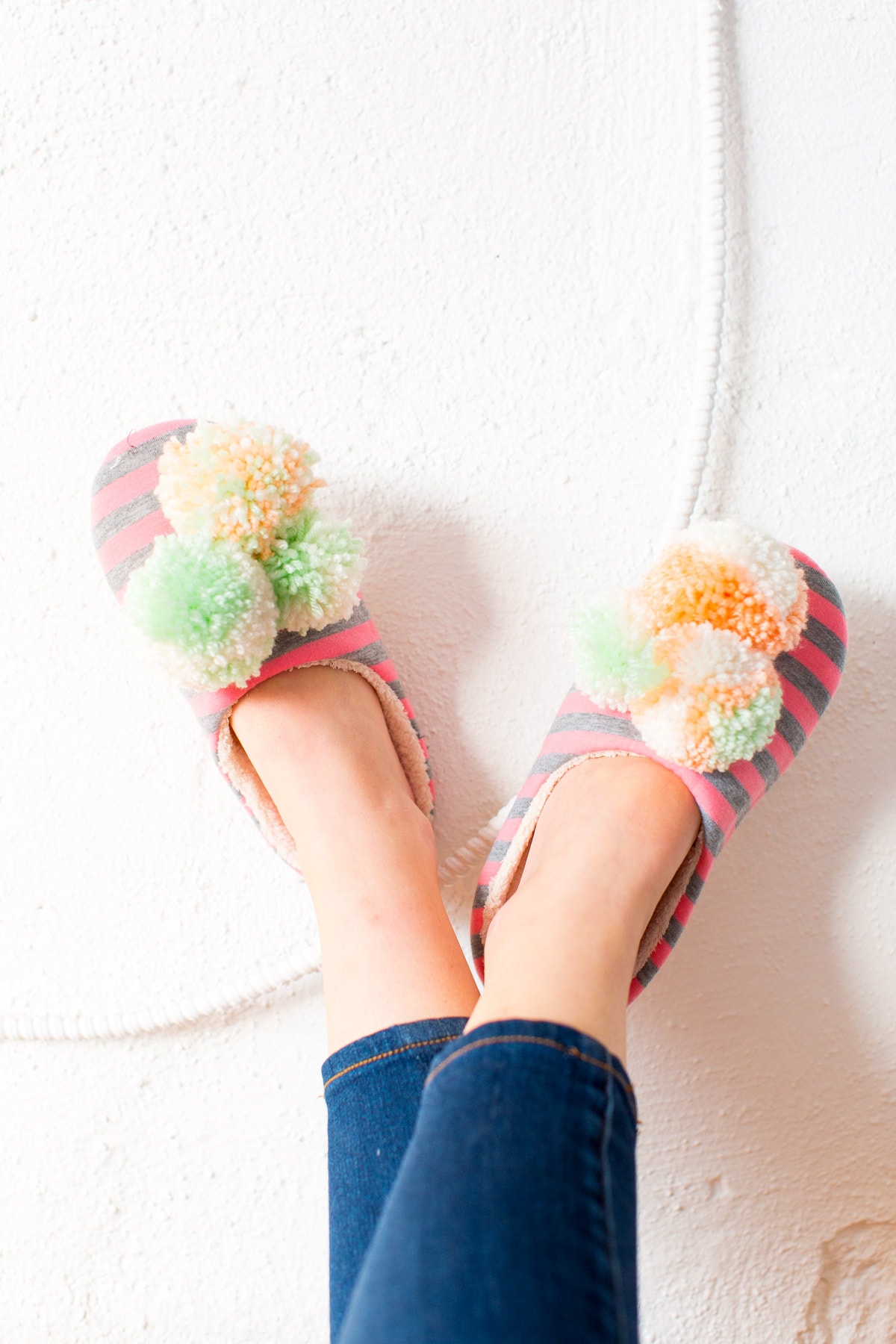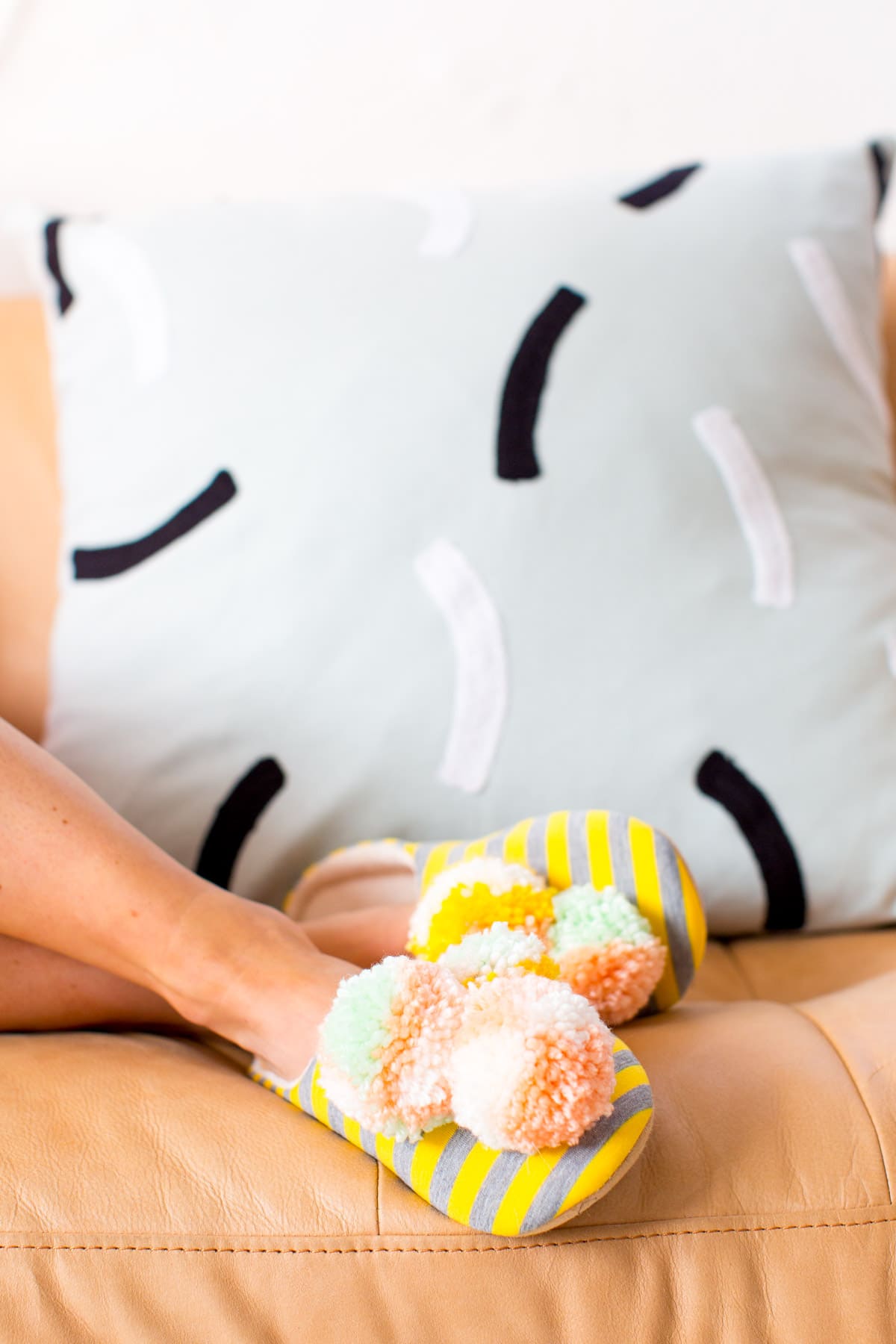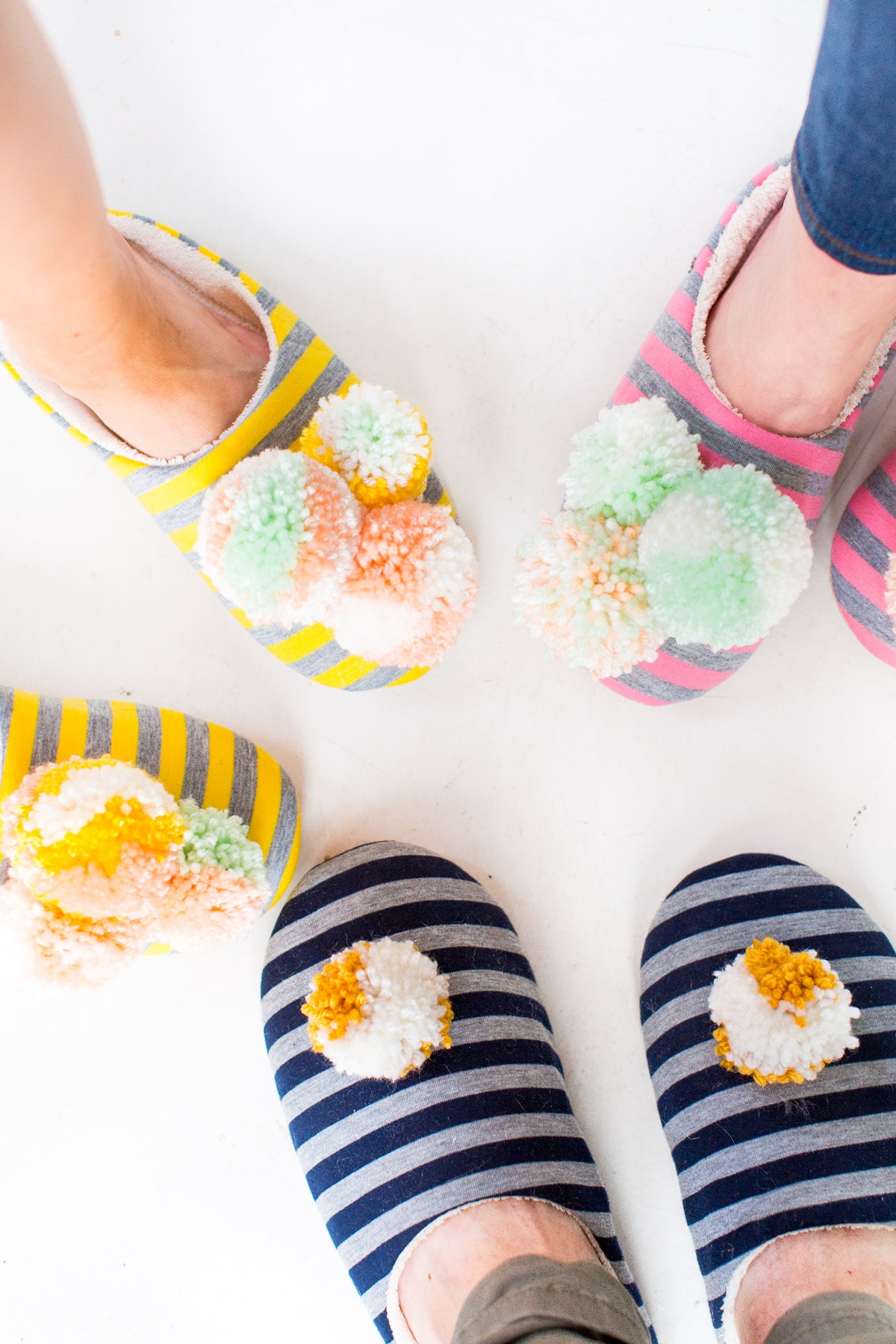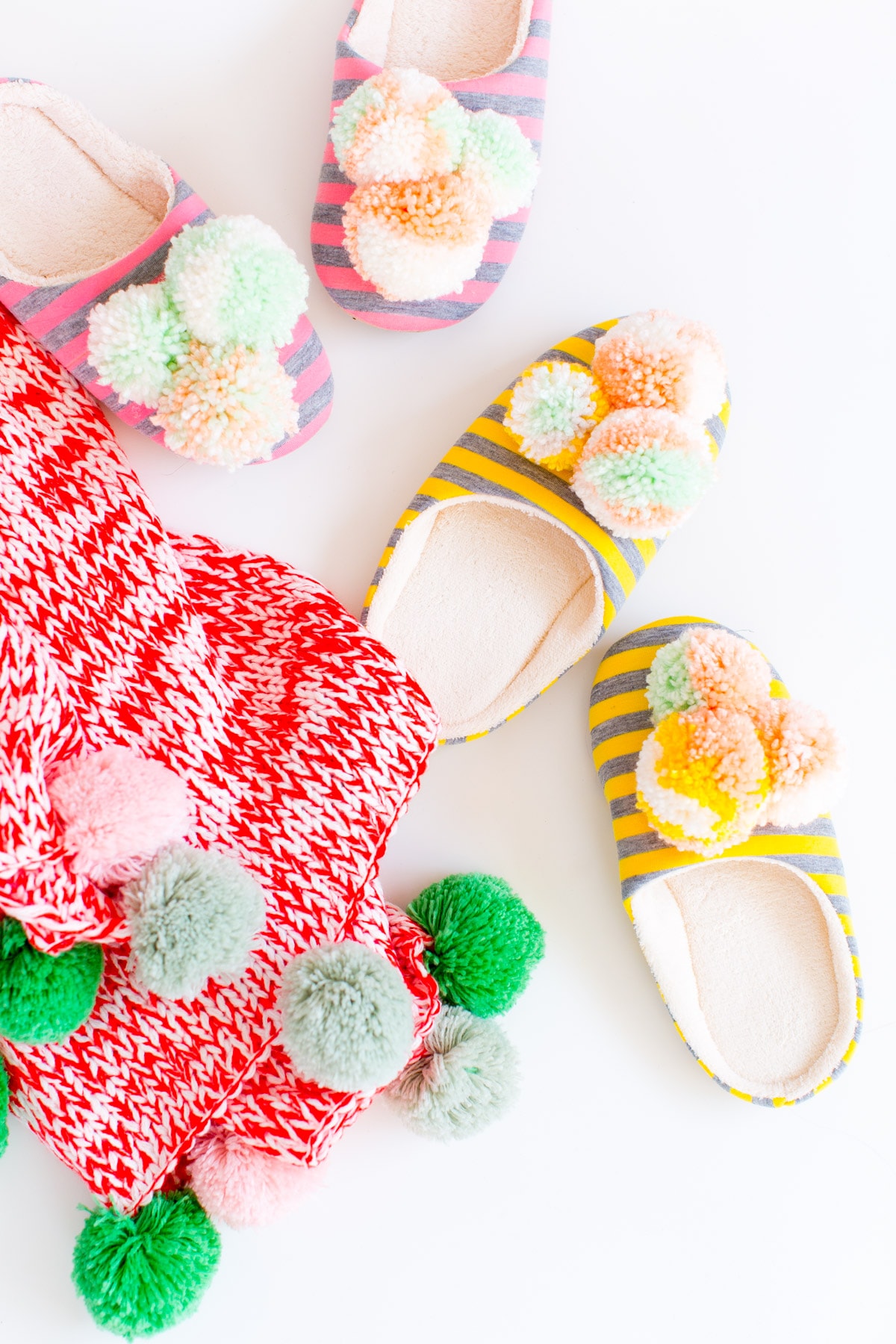 The three of us have been wearing them almost constantly since we made them! Do you have any fun company traditions that you love and that we could try?! Of course, it can't be any games that require more than three people, haha.