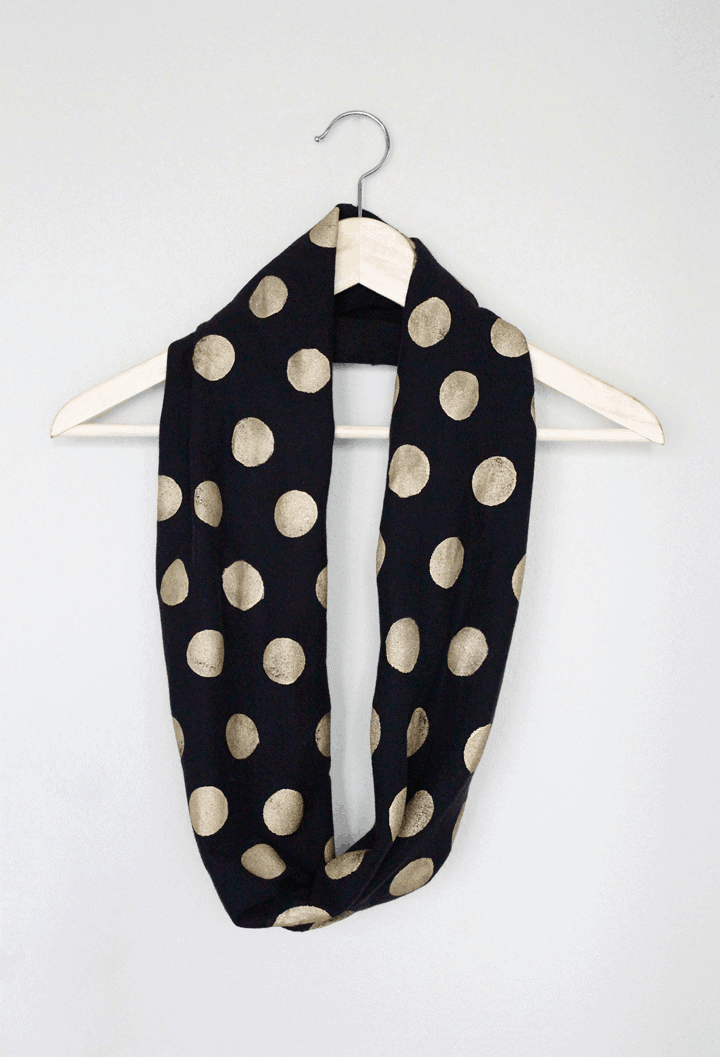 It's officially scarf weather. Even by Texas standards they're welcomed with open arms instead of the judgmental stares from people that don't share my fall weather love affair year-round. So, I thought I'd share my no-sew infinity scarf tutorial that I made for this craft wars post.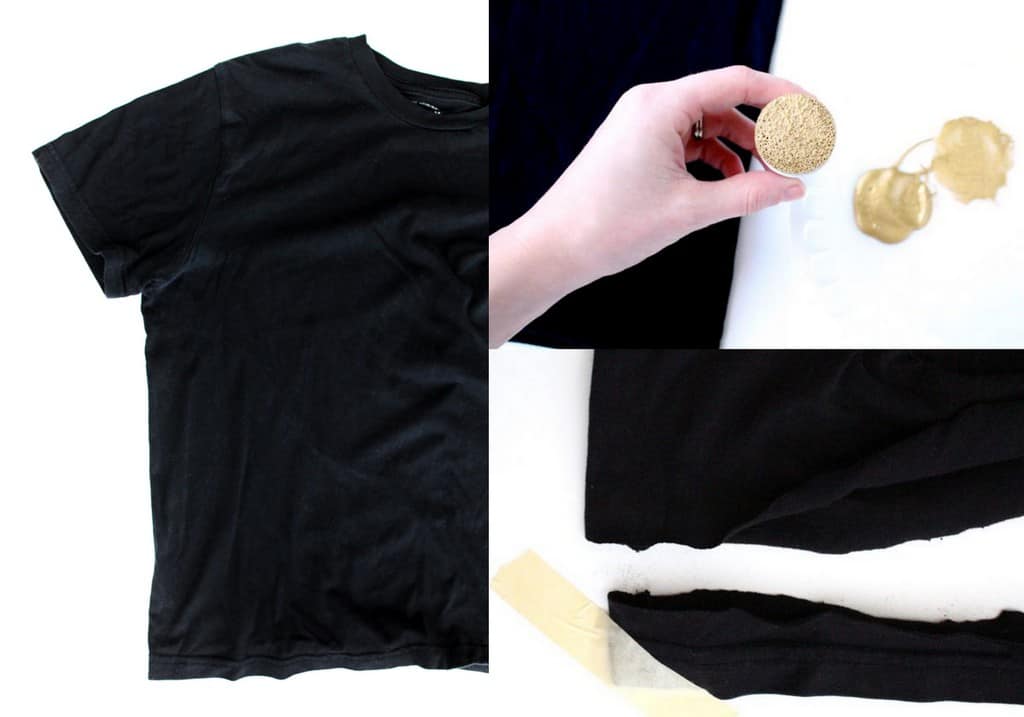 Lay your t-shirt flat, taping down the edges. Cut a line straight across just above the bottom hem and just below the sleeves or the armpit. This will form the actual scarf so try and make the cut edges as smooth as possible. A rotary cutter will give you the best result but it isn't necessary.
Dip your pouncer in the paint color of your choice and start dotting.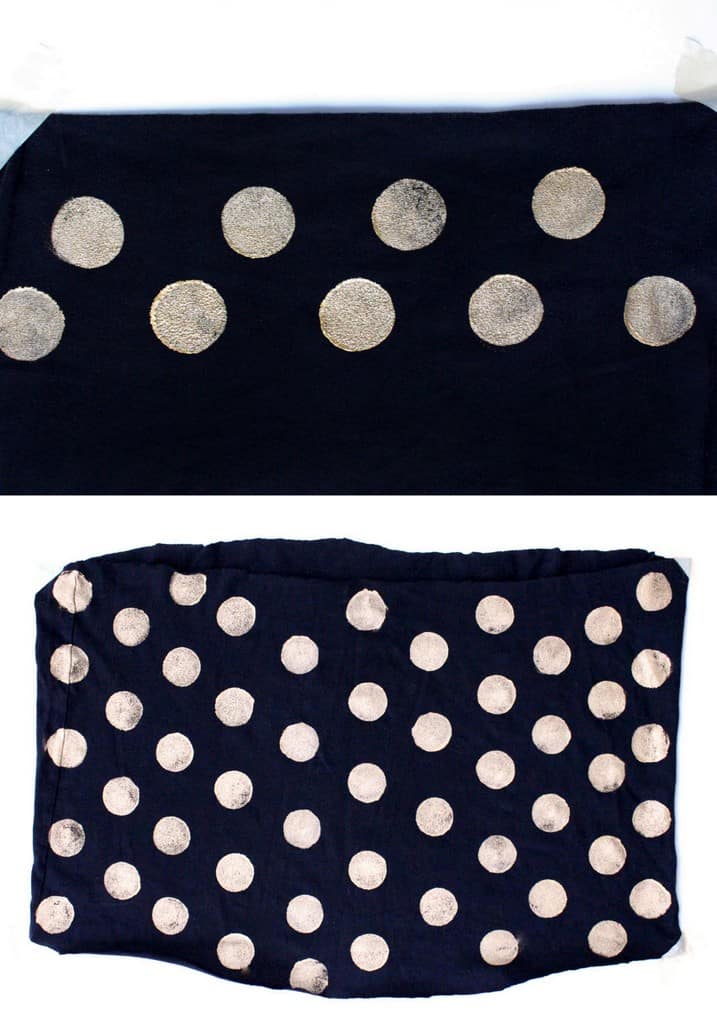 Stamp your first row spaced however you'd like, then make the next row alternated from the first. Repeat this until one whole side of the DIY No-Sew Polka Dot Infinity Scarf is patterned.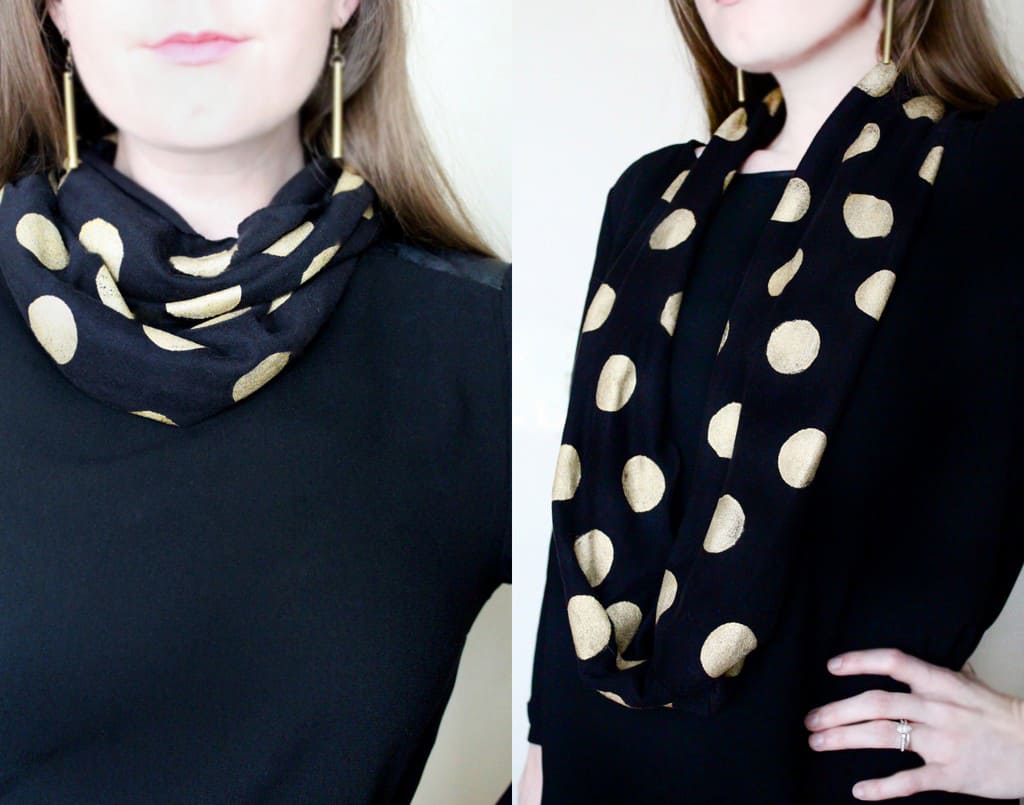 You can wear it two ways, one long loop, or loop it around twice for a short, fuller scarf!