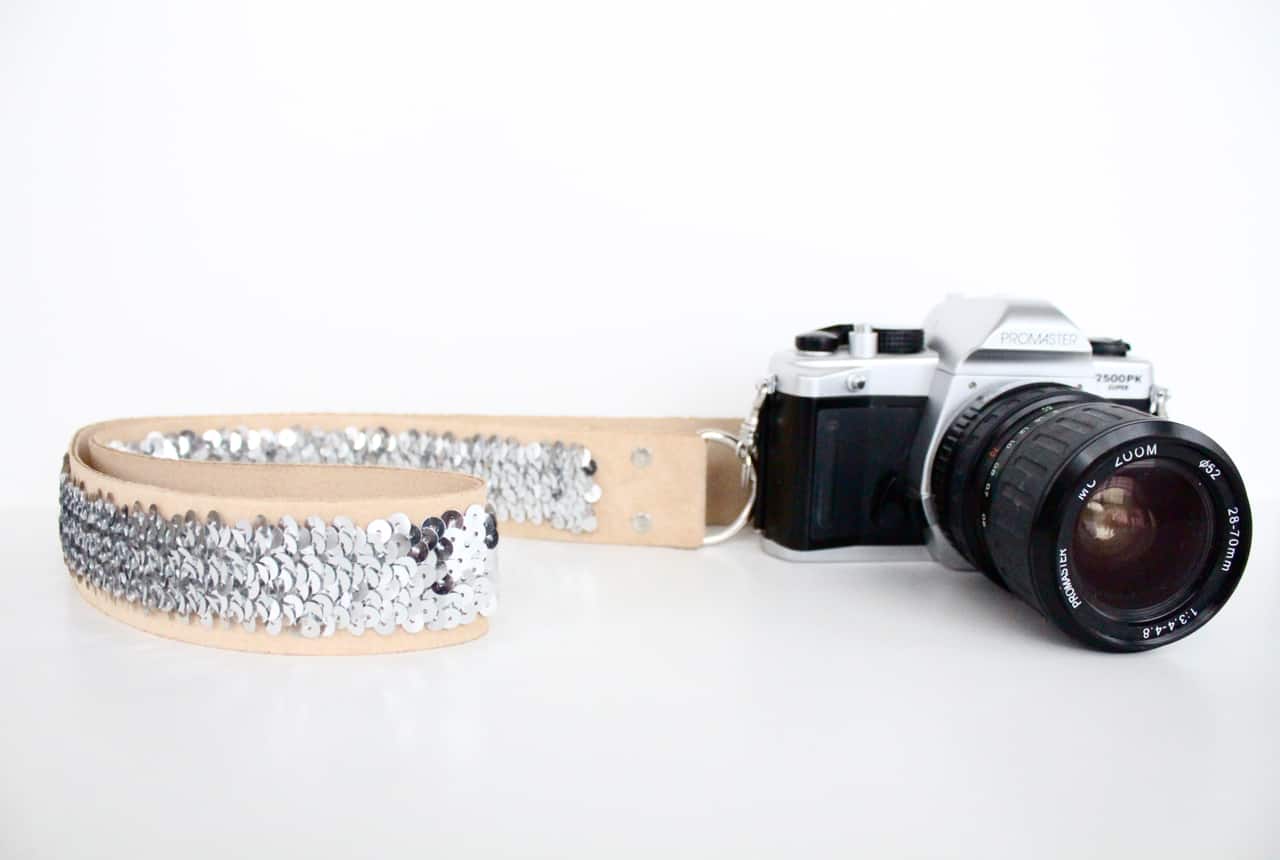 I've been really swooning over a certain sequin camera strap that's taunted me on Pinterest for the last month. After little deliberation and a week or two of procrastination, I've finally busted out a DIY version for me, I mean, for you.
Just in case knowing this project costs less than a fraction of the real deal doesn't convince you, it's also super comfortable, durable, and simple.
Double-cap rivets
Sequin ribbon/trim
Rotary punch
Tacky glue
2 x D-ring
2 x Swivel hook (jewelry section of craft stores)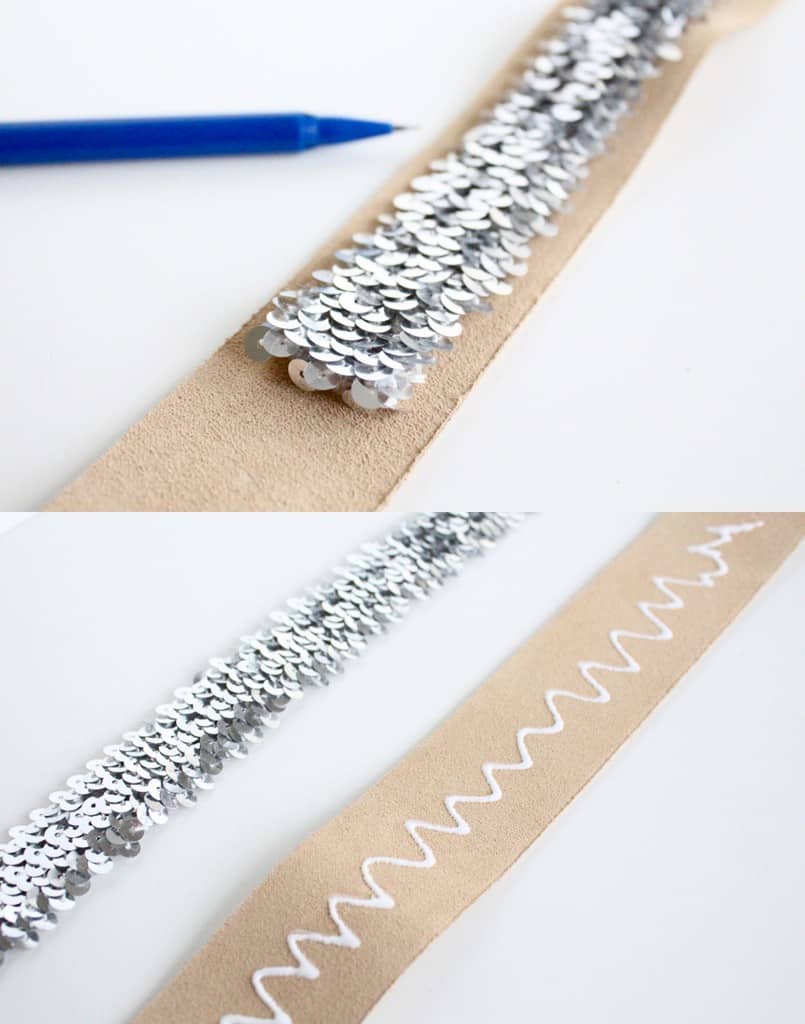 First, measure and mark where you want the sequin trim to be placed. I centered mine all the way around. Next, place a thin line of tacky glue down the middle and let it set for a few seconds, then place your sequins on top.
Tuck each end of your sequin strip under with a bit of glue so that it doesn't fray over time. Set something of weight over it so that everything dries flat.
Once everything is dry, measure and mark where you want to place your D-rings. My D-ring was just a bit too wide, so I cute triangles on each side of my leather strap so that it wouldn't bulge, and then Tacky glued everything in place.
Again, let it dry with a weight on top.
To make sure the rings are completely secure (we don't want any camera fatalities, you know), we'll insert rivets. Using a rotary punch, cut a small hole through the strap and insert two small rivets on both sides.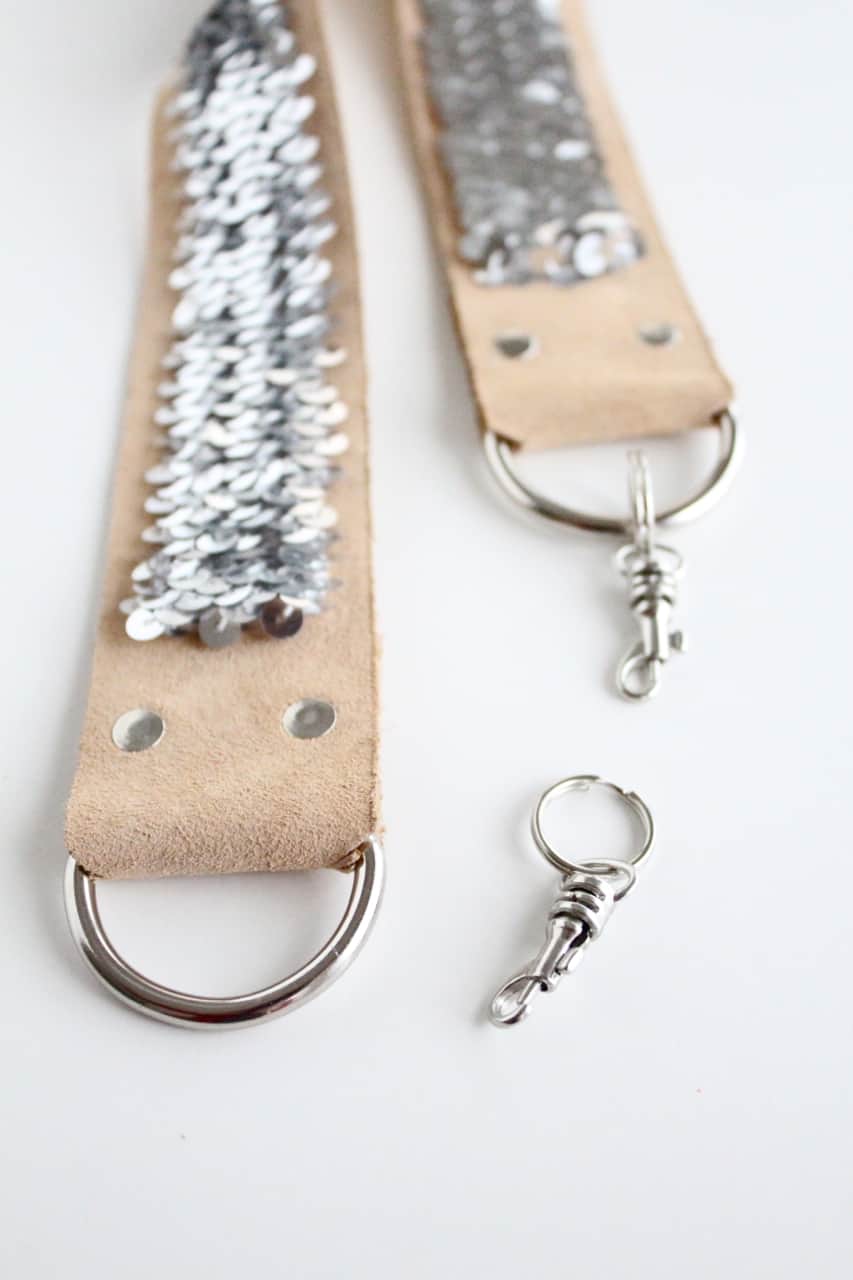 Lastly, twist your swivel hooks onto the D-rings just like you would a keychain, and you're finished!