DIY Camera Strap — If you're due for a camera strap makeover, we have your back! Loving this #staygold Glam DIY Camera Strap for fall travel weekends..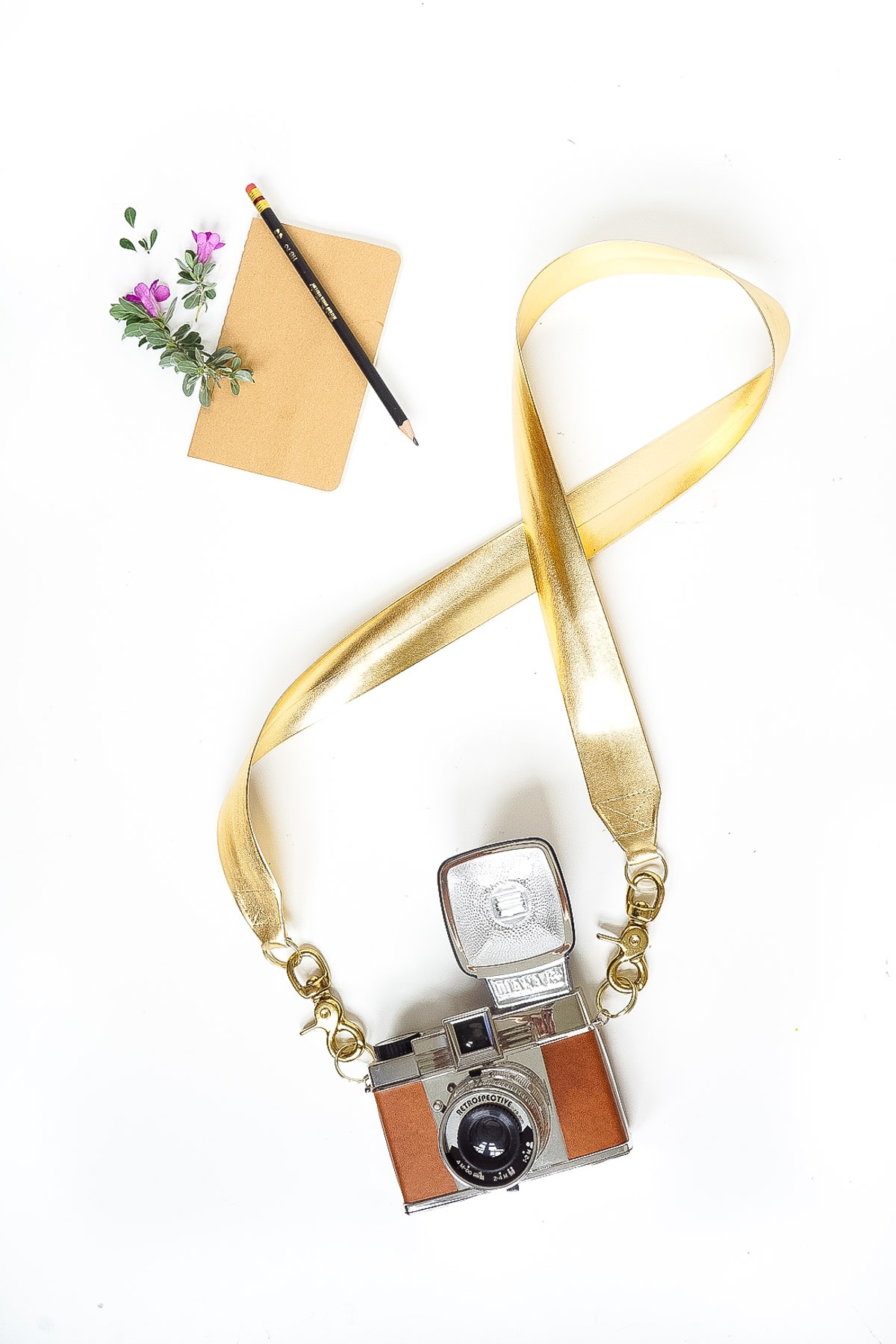 If you're like me and you've got travel plans on the books for this fall, then chances are you'll be packing your camera to document the action.
I, Erin don't know about you, but I've trekked around on one too many trips sporting the boring black camera strap that I got with my camera years ago.
Needless to say, I was long overdue to switch it out for something prettier!
If you're also due for a camera strap makeover, then this DIY was pretty much made for you. The strap itself is made of pre-fabricated tape trim, making this DIY a cinch.
You'll be off wander-lusting in style in no time!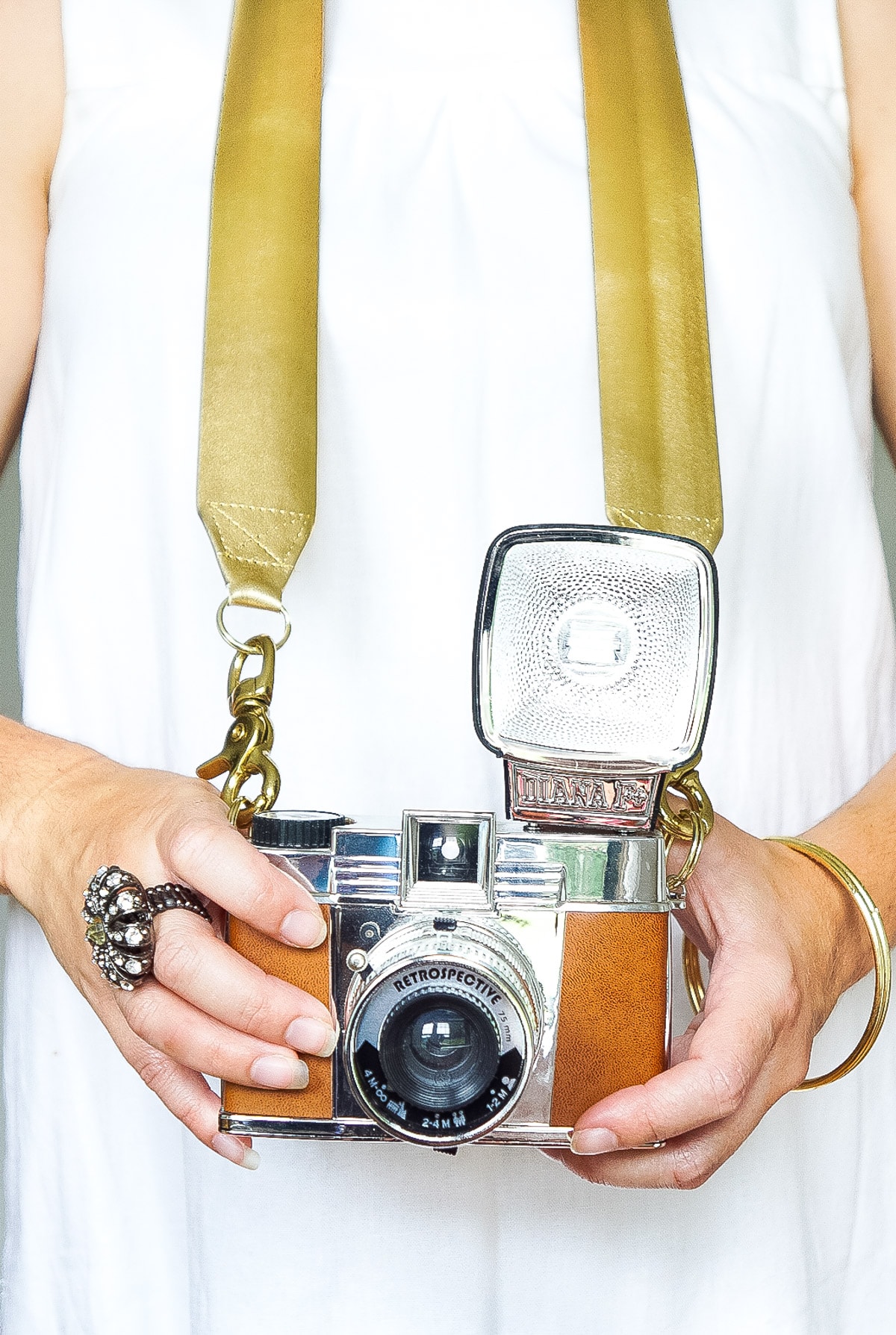 Materials Needed To Make A Glam DIY Camera Strap
Metallic gold 1.5″ belting trim — JoAnn's only sells by the bolt online so it's best to buy by the yard at your local store.
2 Gold industrial clasps
4 gold split rings
Gold thread
Sewing machine
Scissors
Double sided tape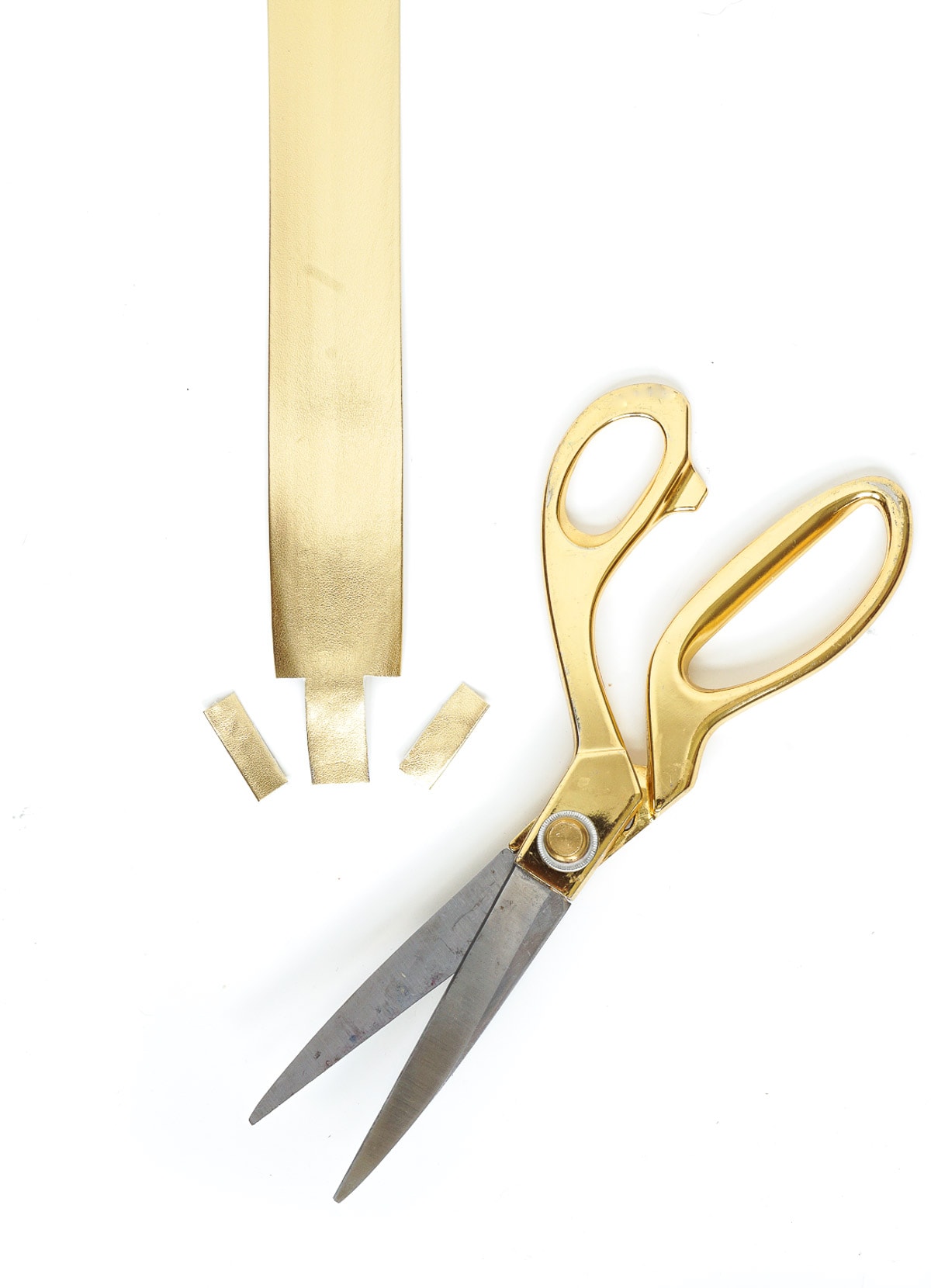 How To Make A Glam DIY Camera Strap
Step 1 — Determine your desired strap length and trim the belting down to size.
Step 2 — Cut two 1″ x 5/8″ vertical rectangle notches on both sides of each strap end.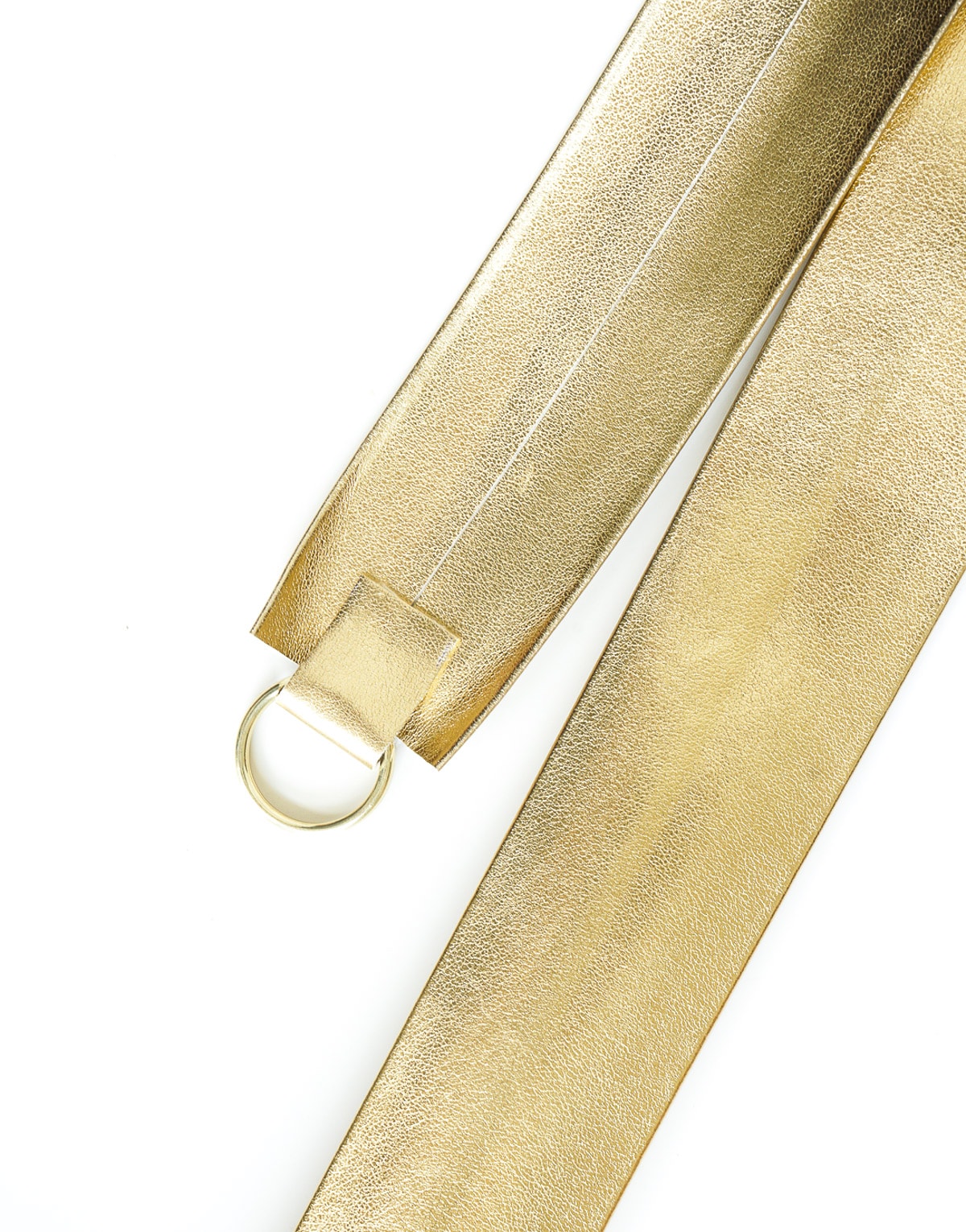 Step 3 — Fold the flap back 3/4 of the way enclosing a jump ring at the base of the fold.
Secure the flap in place with a piece of double sided tape.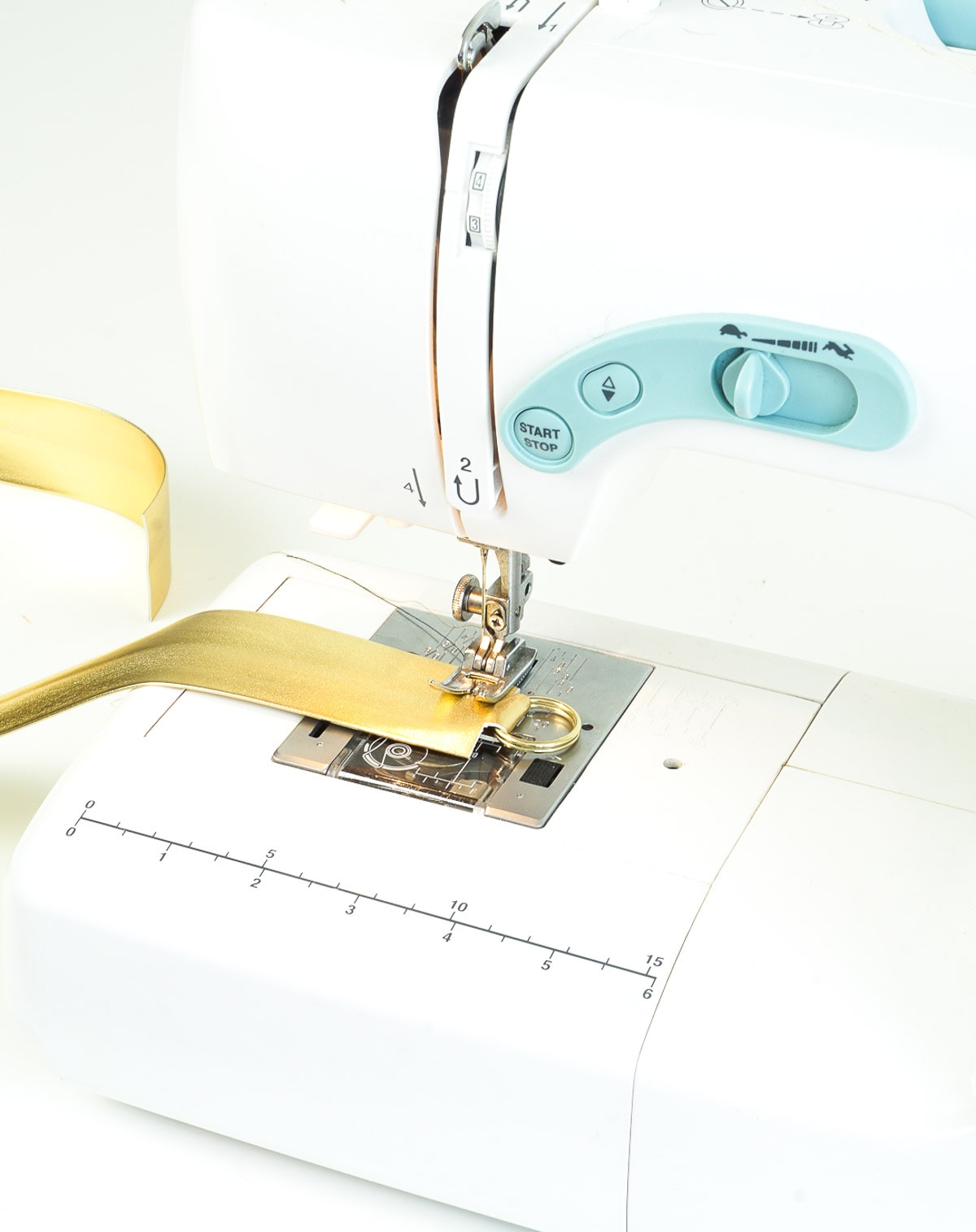 Step 4 — Thread your machine with gold thread and sew a horizontal line across the bottom of the strap.
Step 5 — Fold each side of the strap up at an angle to ease the skinniest part of the strap into the rest of the strap. Hold the folds in place with double sided tape.
Step 6 –Sew a straight stitch starting at each end of the horizontal stitch line created in step 4, and following the angle of the fold on each side of the strap.
Step 7 –Then, sew a horizontal line to connect the tops of the two angled stitch lines to form a trapezoid.
Step 8 –Next, sew diagonal lines to connect opposite corners of the trapezoid.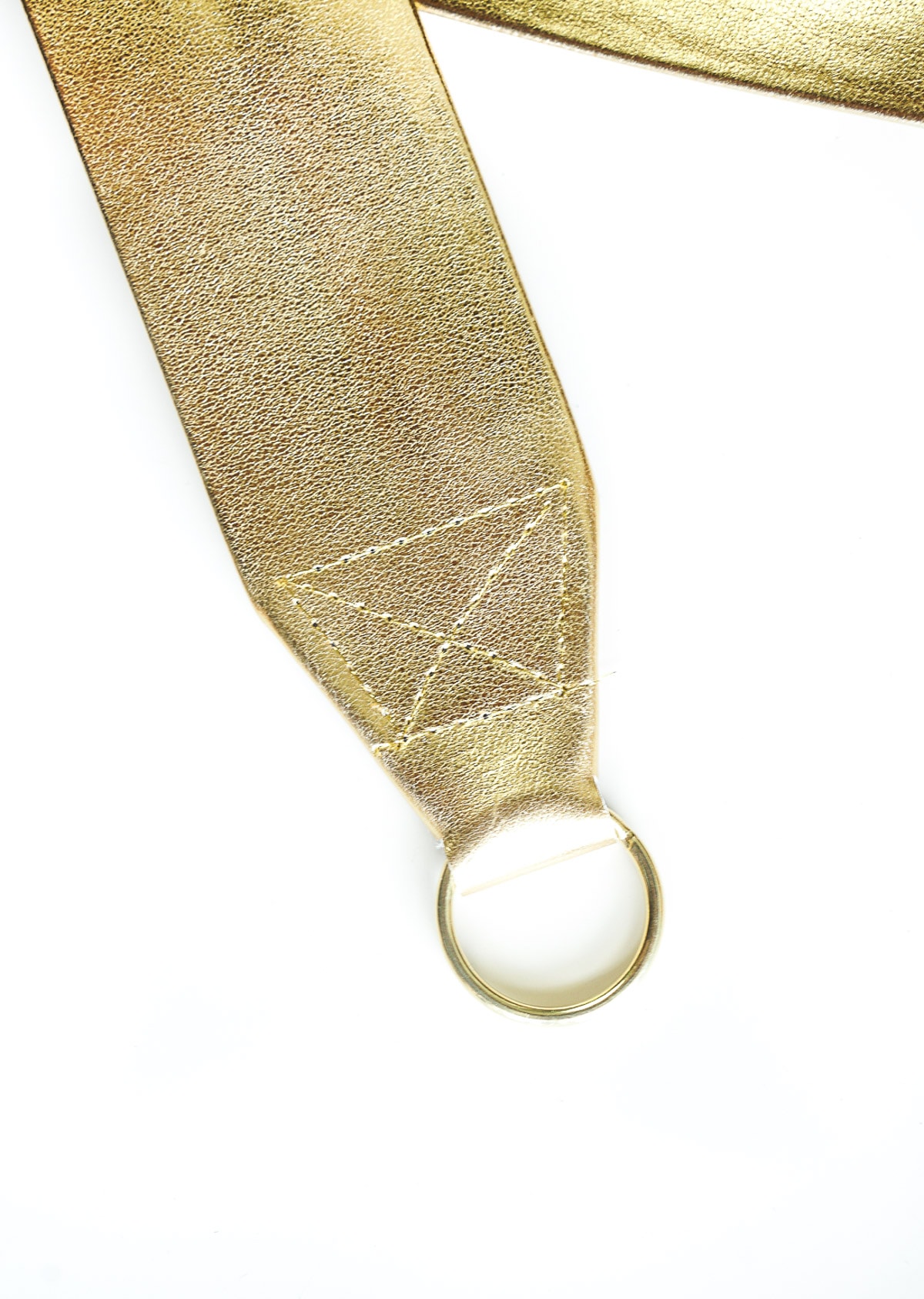 Step 9 –Attach the loop end of the metal clasps to the strap's split rings.
Step 10 — Then, attach the remaining two jump rings to the levered ends of the clasps.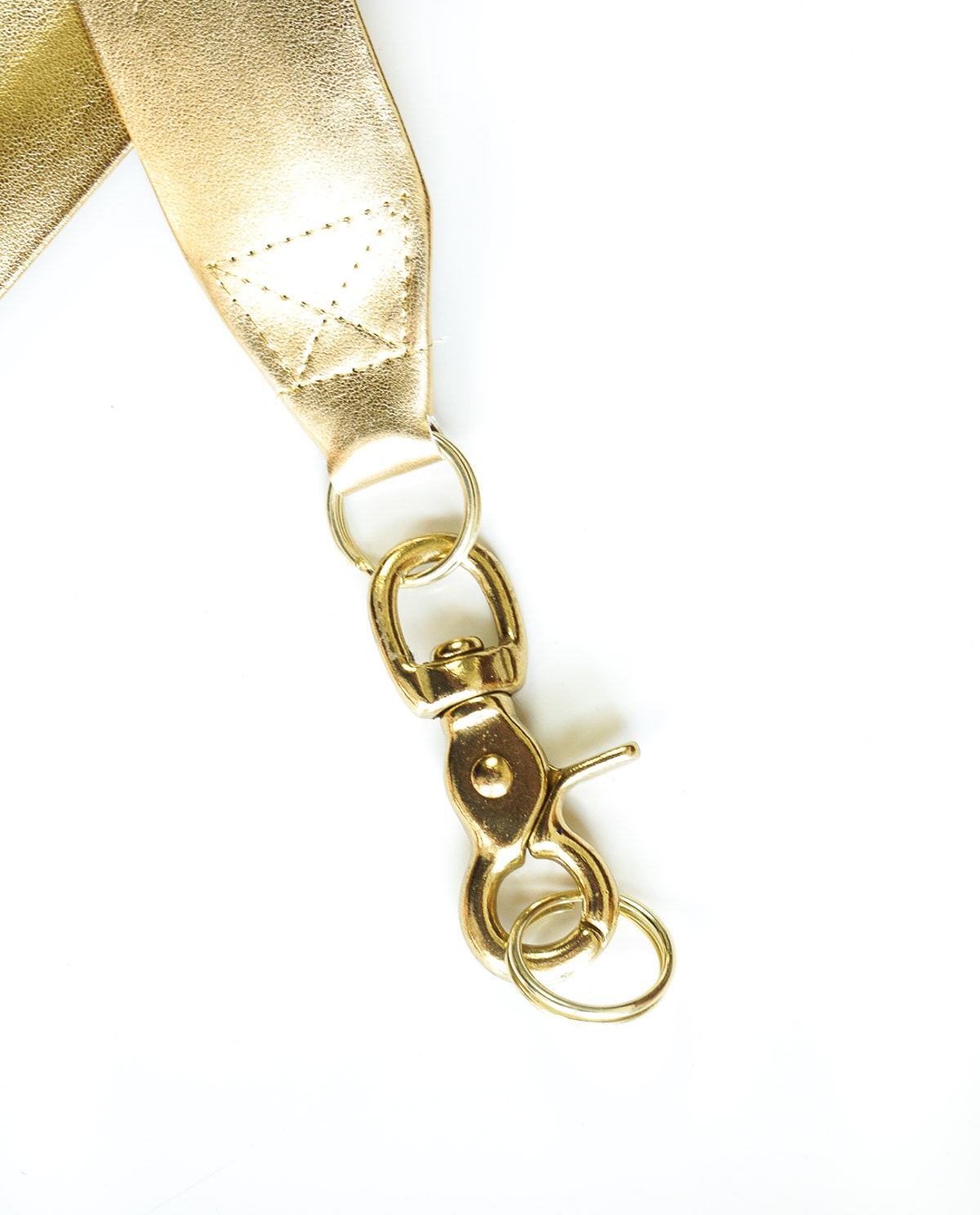 Last but not least, attach the strap to your camera. And you're all set!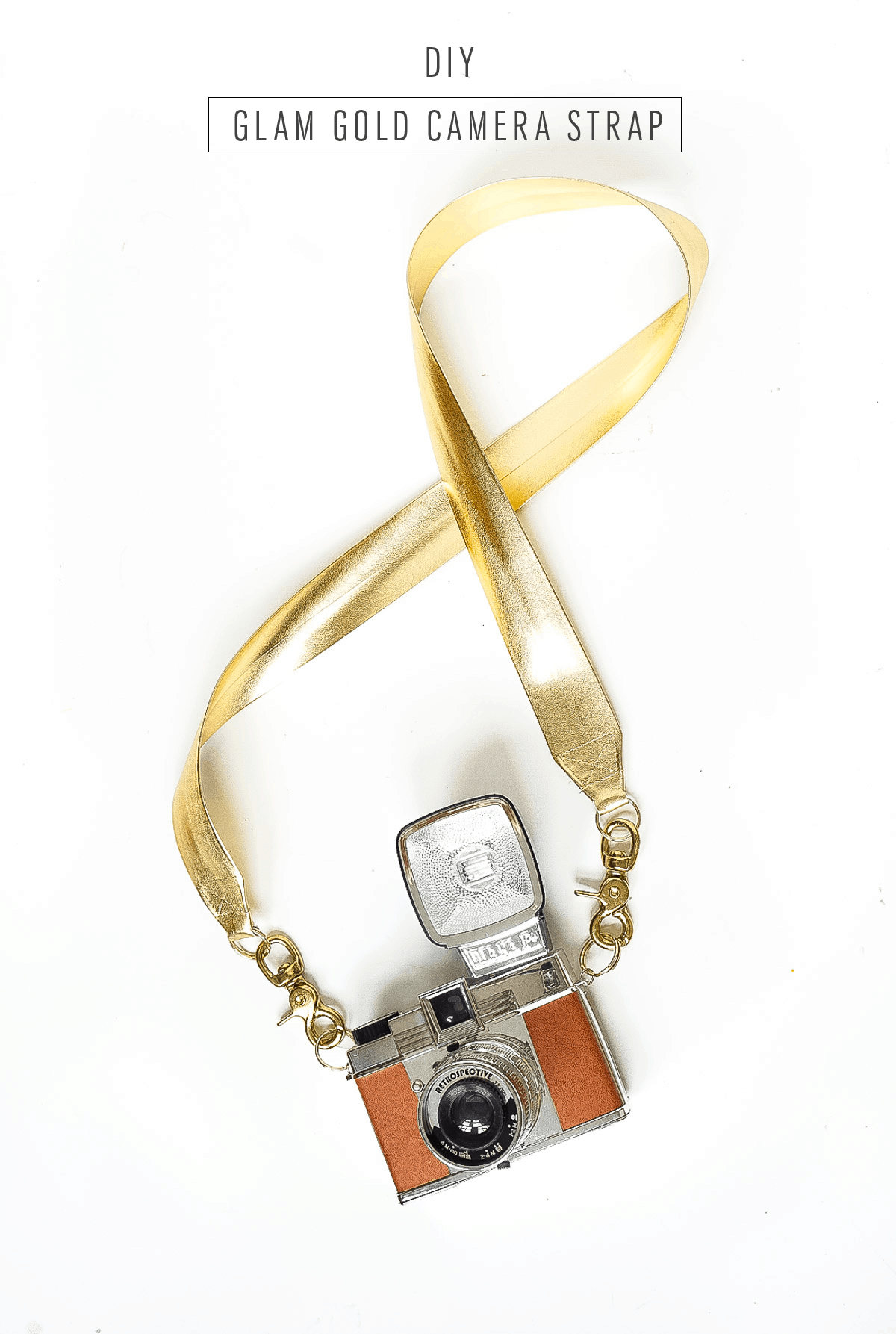 Are you taking a trip this fall too? If so, where are you headed?! Be sure to tag us so we can follow along with your camera strap adventures, too.
Erin Francois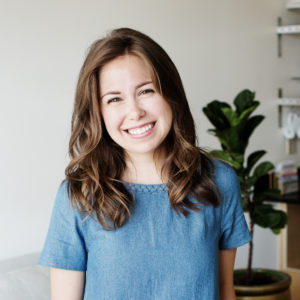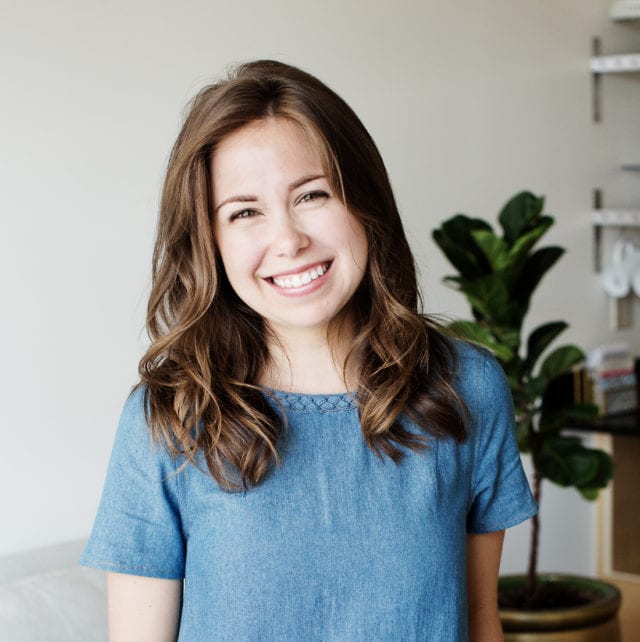 As a diy-er to the very core, Erin calls upon her interior design background to create pieces for the home that work to add beauty, function and a loaded dose of handmade soul to our everyday.