DIY Cooling Neckerchiefs — These DIY Cooling Neckerchiefs are a combination of a few simple supplies and a really cute and easy way to keep baby cool in the summer!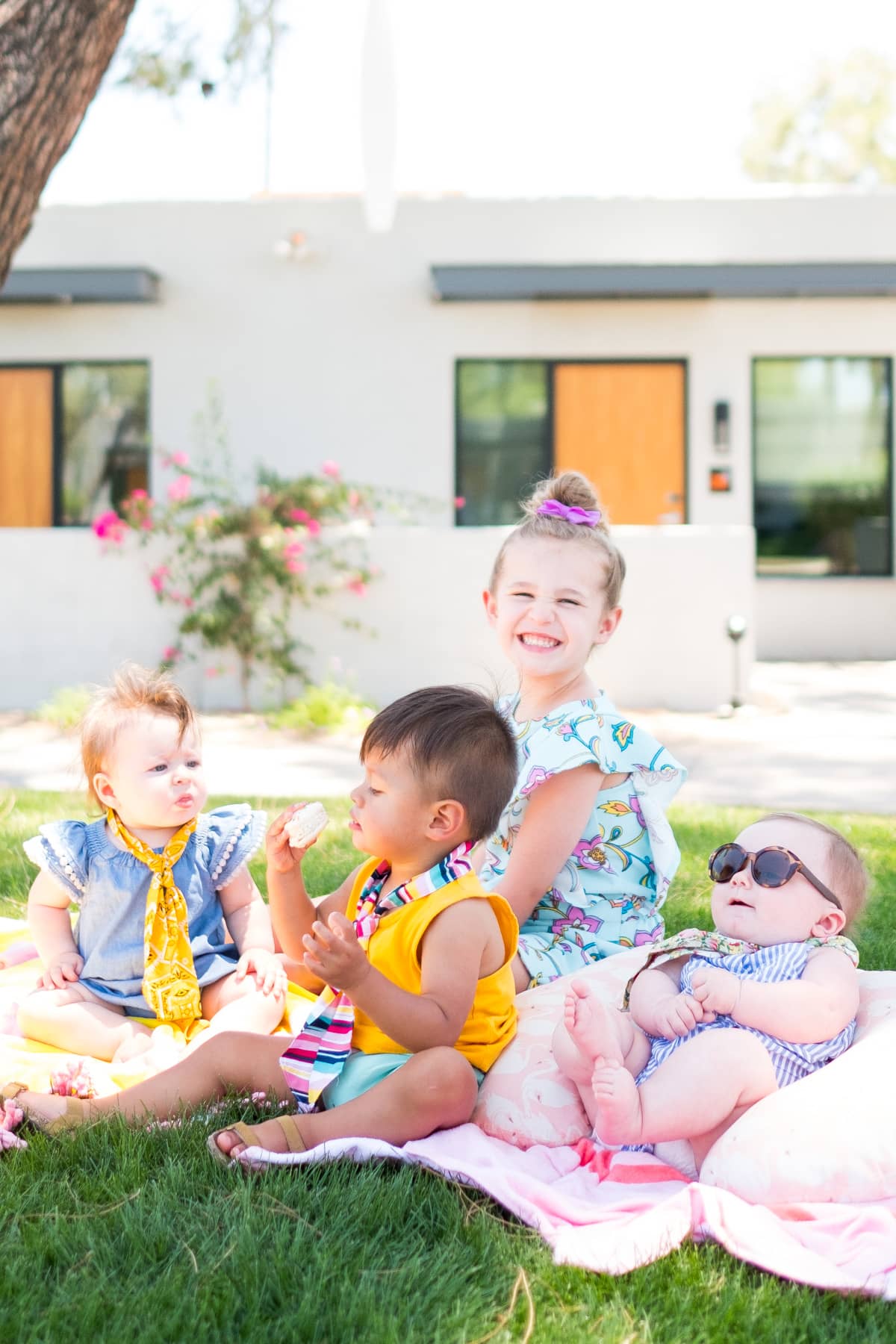 I'll be honest, I was really running out of thunder when trying to name this blog post. So I just decided to be straight to the point, haha.
I mean, it doesn't get more direct than straight up calling these DIY Cooling Neckerchiefs That Snap For Babies, right?
I should also add that I technically don't have step-by-step photos for these either because — a) they're so easy you don't really need them.
Gwen gets hot super easily living here in Houston. And I knew a trip to Scottsdale mid-summer would realllly do her in if she didn't have something cooling her down.
Don't even get me started about the car seat situation when she's hot. The screaming is NEXT LEVEL impressive. (We bought the Noggle for that).
These cute neckerchiefs solve the problem of beating the heat even if we only stay in the shade, but baby sunglasses help too.
While this would typically be just as simple as buying premade neckerchiefs online for most people, it's a well-known no-no for babies to have this around their neck that tie because of choking and breathing hazards.
SO, I added snaps to pre-made cooling scarves…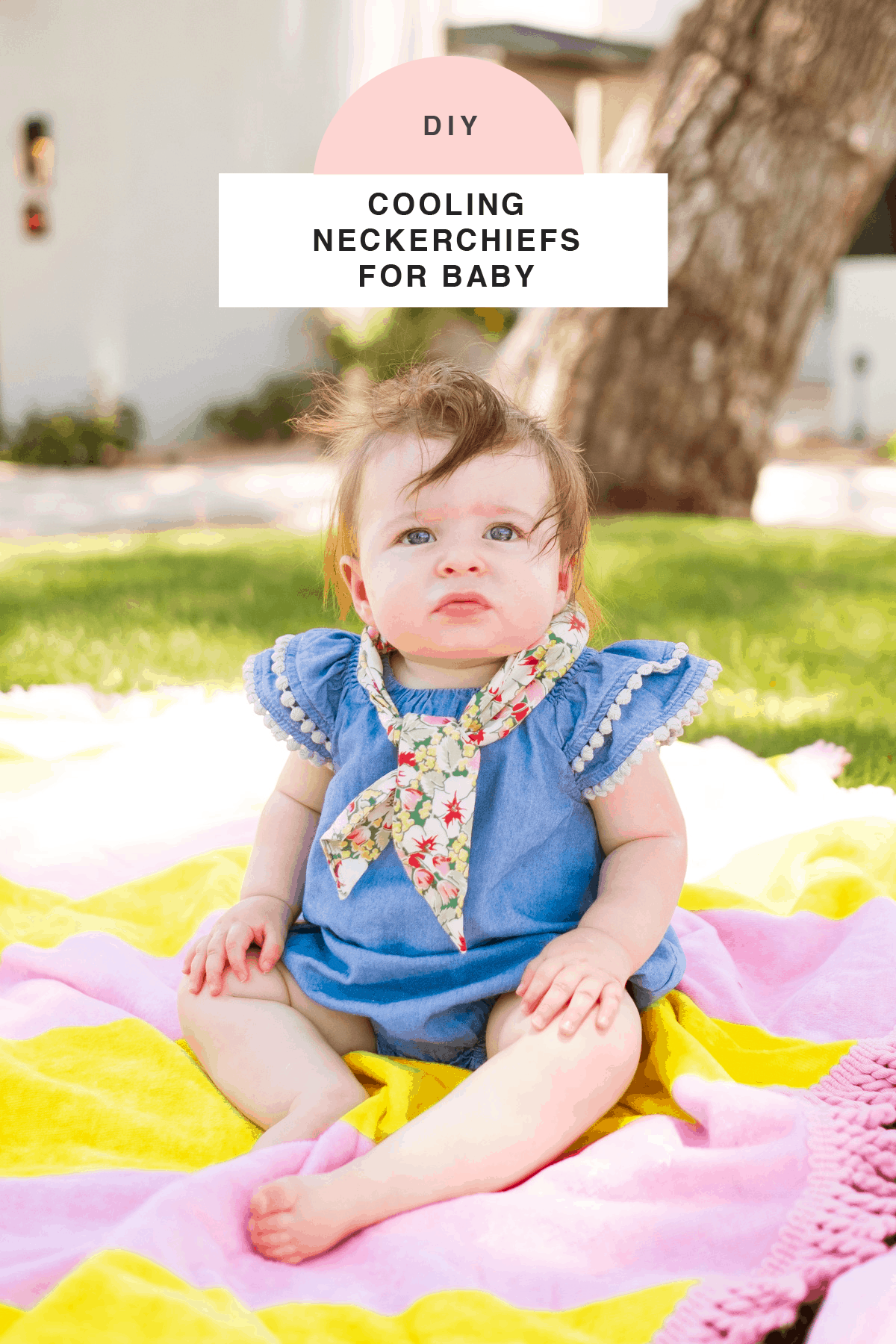 Materials Needed To Make A DIY Cooling Neckerchief
Also worth noting: the cooling beads in the scarves are only sewn into the back portion of the collar, so if baby nibbles on the ends of the scarf there won't be anything unsafe about it.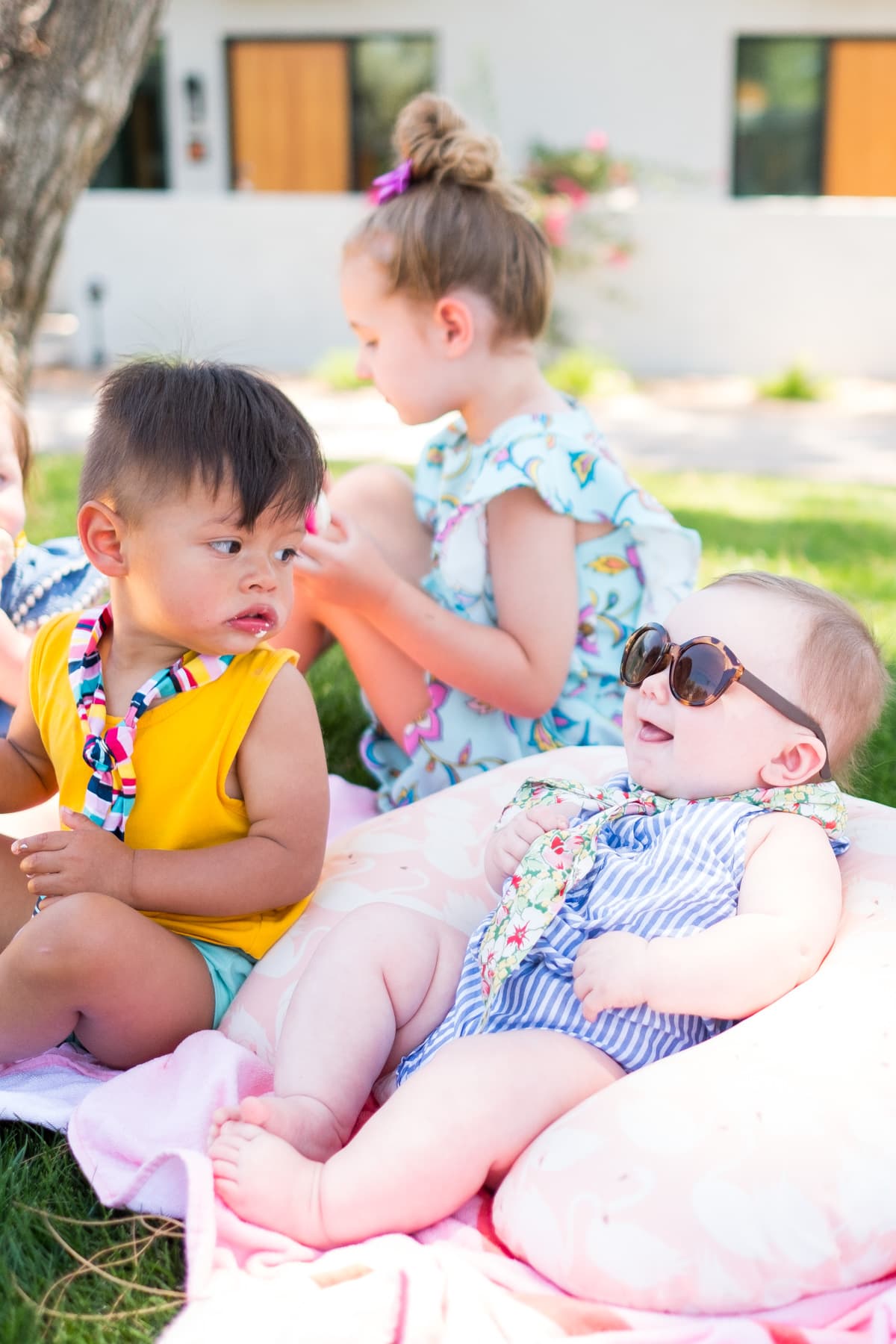 How To Make A DIY Cooling Neckerchief
All I did to make them baby safe is apply the snaps, one closure to each side of the scarf, and then make a knot on the scarf where each closure is so that when they snap together the scarf looks tied.
They just so happen to make the perfect gifts for kids or personalized birthday gifts for girls!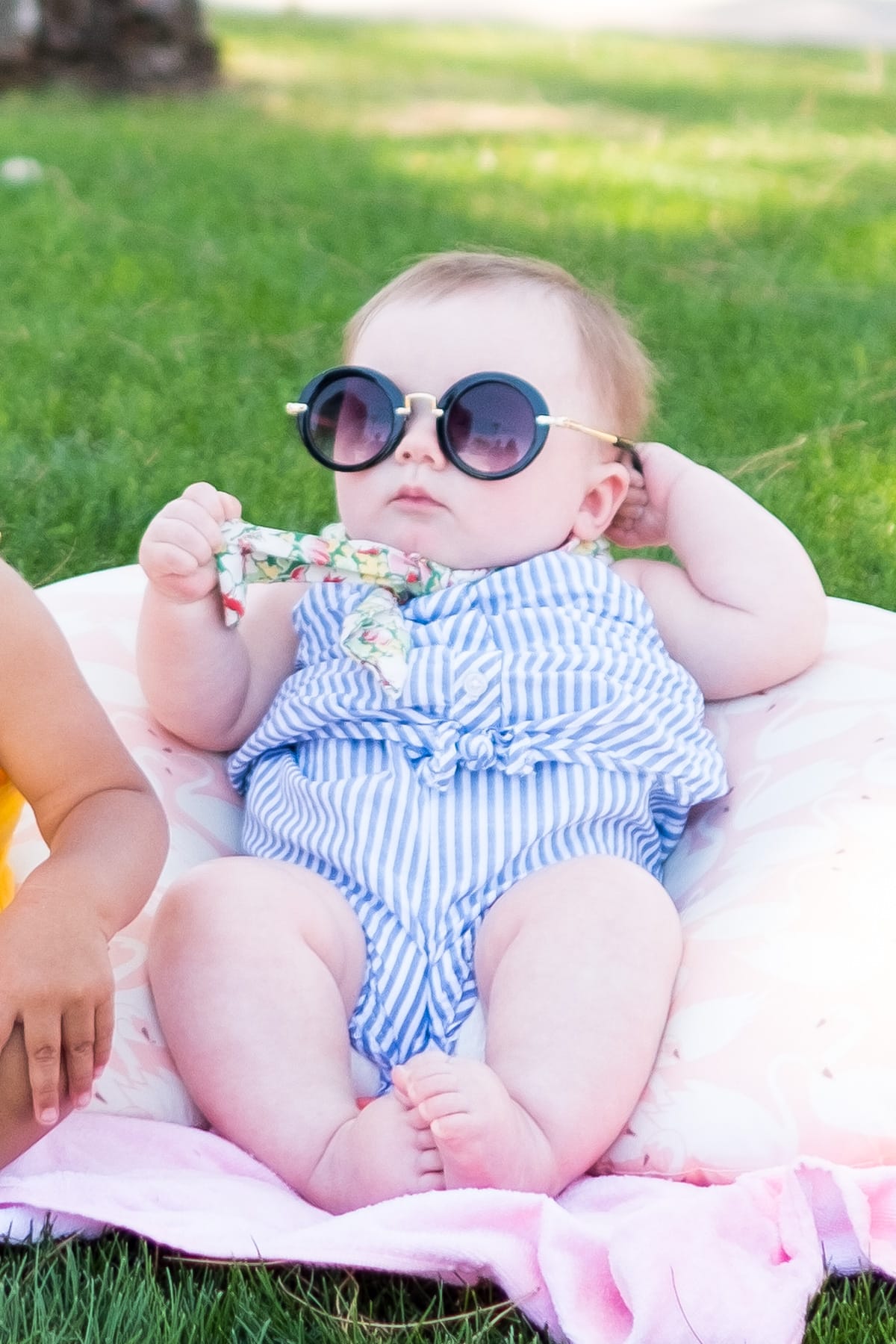 To make these for adults, you'll need to size up about 5 inches for extra room.
They're also perfect gifts for women who love the outdoors or even gifts for him, especially for golfing!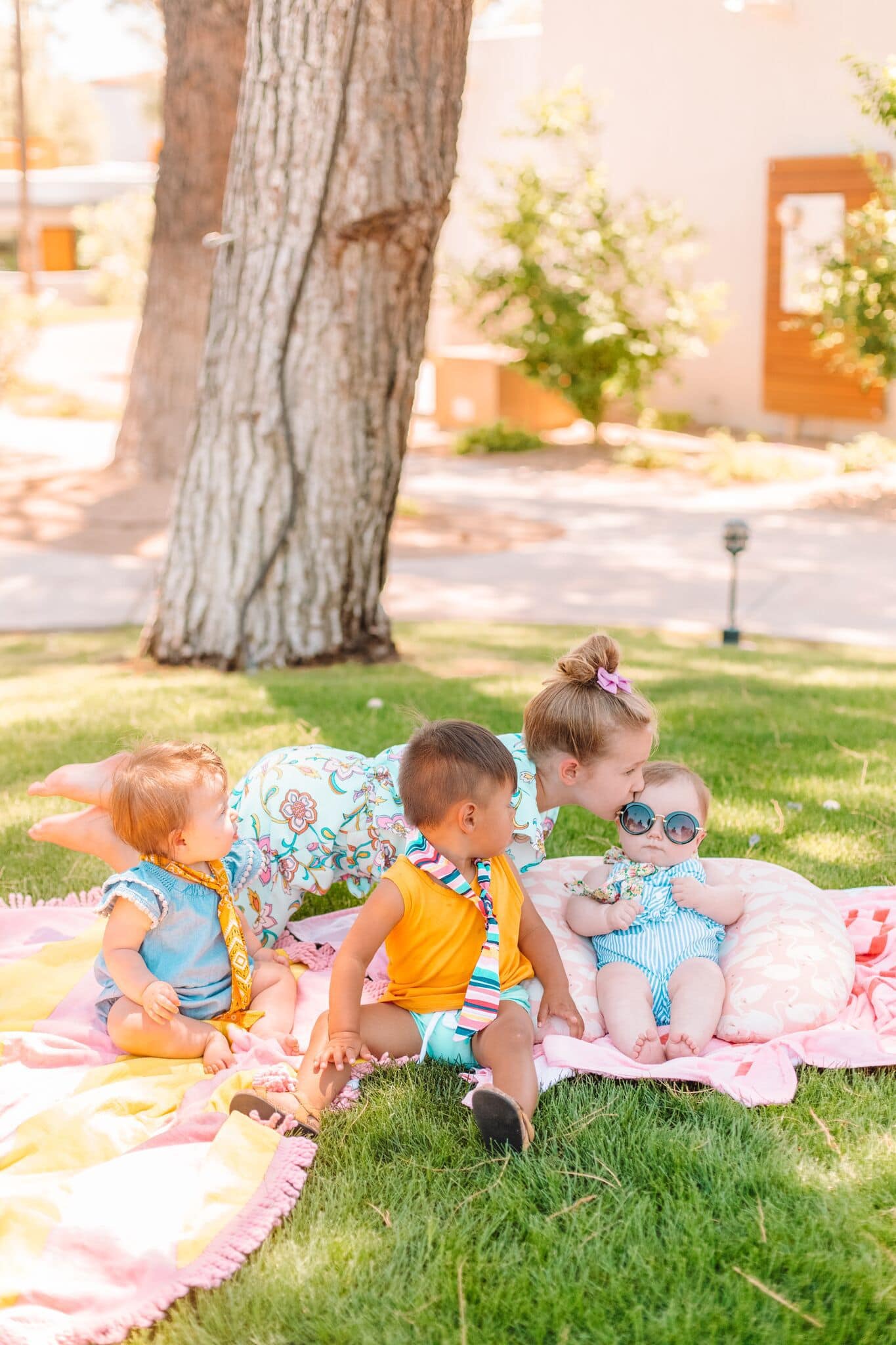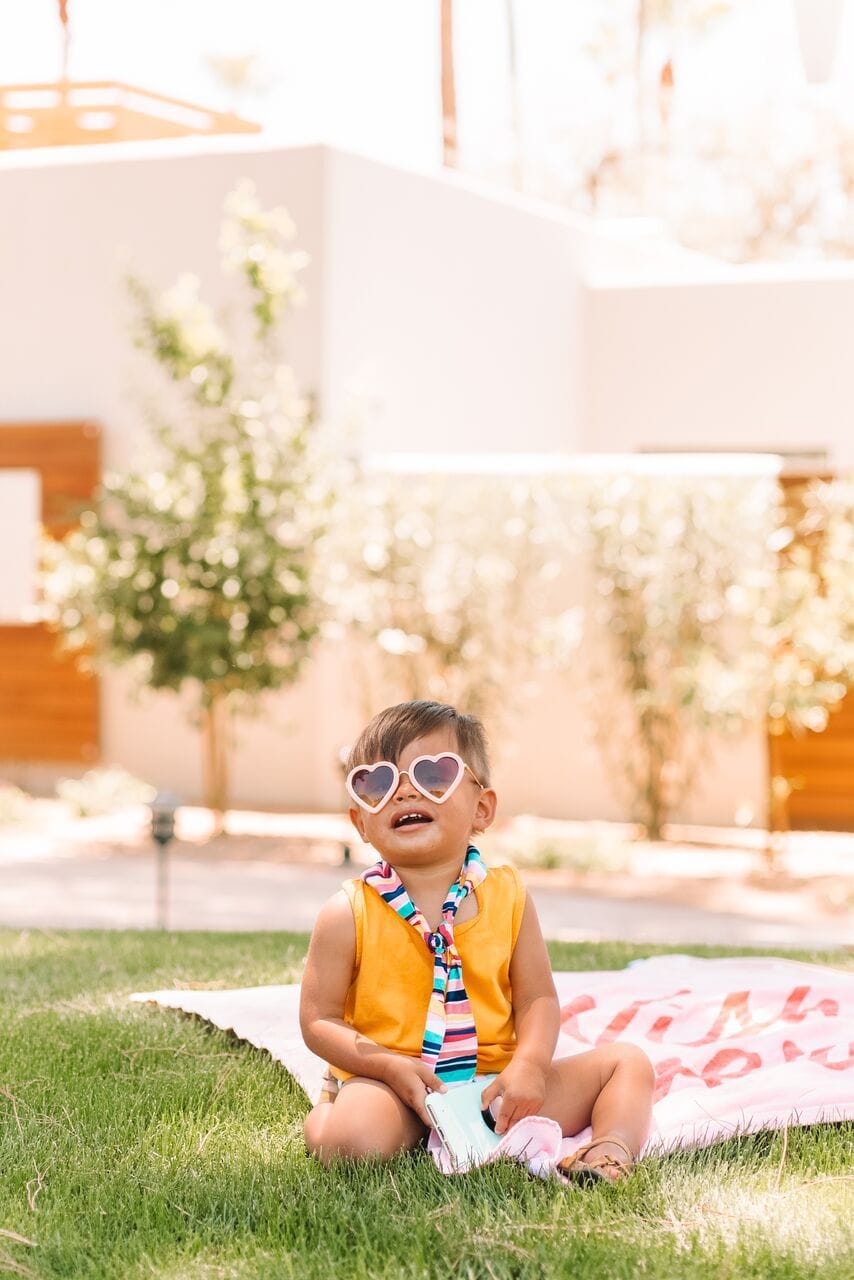 And needless to say, trying to wrangle all of these cuties for a photo was QUITE the feat! Such good memories, haha! I'll be sharing more from our Scottsdale Andaz trip soon!
For more DIY kids ideas, see our favorites below! —