One of my favorite things about Gwen is how much she LOVES her sunnies! If we take her outside without her sunglasses, she gets very dramatic with her facial expressions, haha. We already have way too many pairs for her just because it's my favorite pastime to dress her up.
Since we've been sharing a ton of photos of her in sunnies on Instagram and on IG stories, so many of you have asked where we get them from! We've even gone as far as to start a #smithsgoneshady hashtag to round up all of them haha. We're shameless.
Most of them I've picked up at small boutique stores here and there, so I've done my best to round up as many of my favorite baby sunglasses as I can, plus added a few extra that are for toddlers and older kids too…

MY LATEST VIDEOS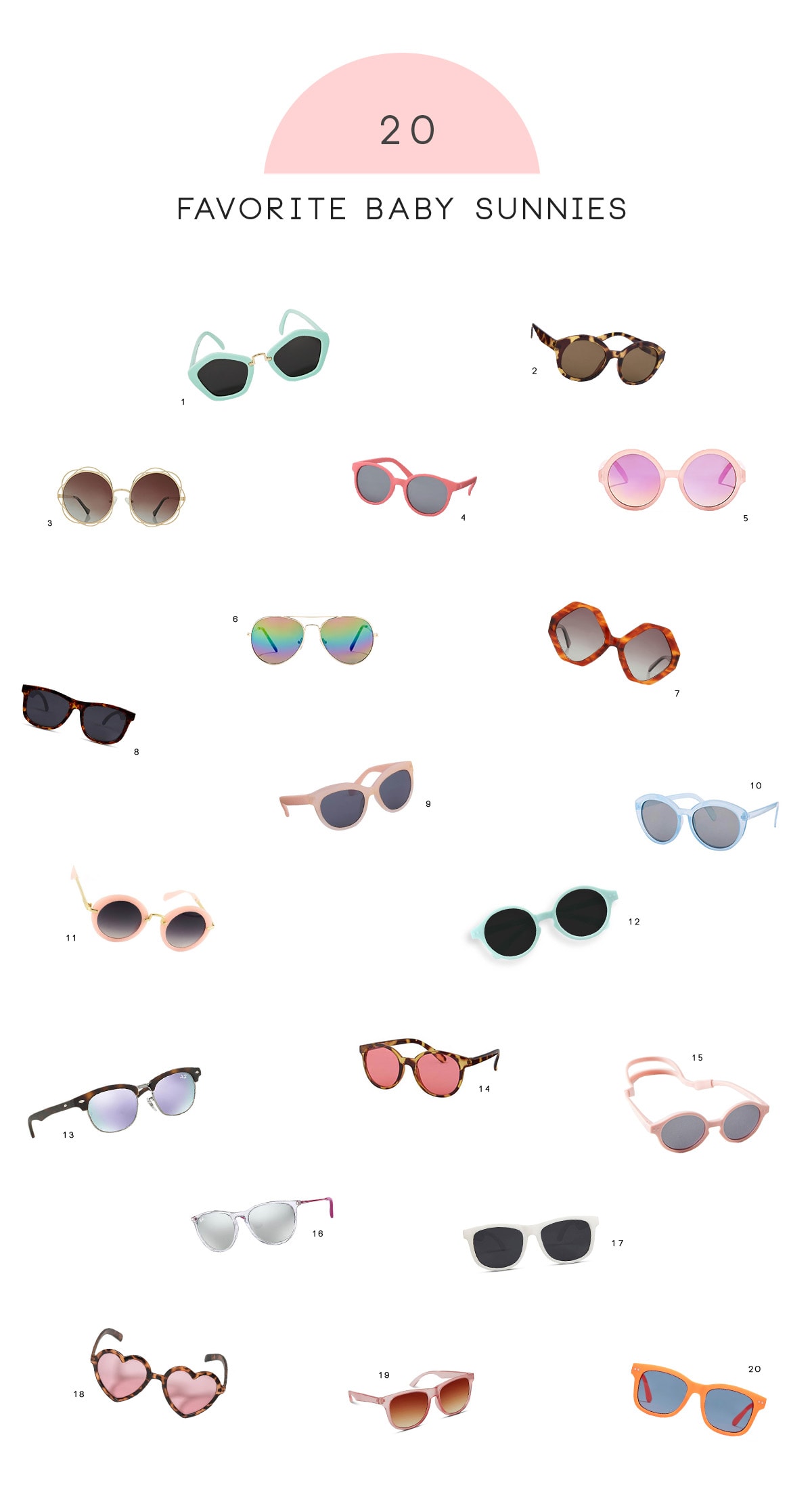 Turquoise geometric baby sunnies
Round tortoise baby sunglasses
 Gold frills roundbaby glasses
 Mattebaby sunglasses in coral
Round pink baby sunglasses with pink lenses
Gold aviators with rainbow lenses
Geometric tortoise shell baby sunnies
Hipsterkid tortoise shell baby sunglasses
Pink cat eye baby frames
Clear blue sky cat eye baby glasses
Pink and gold baby sunglasses
Turquoise matte baby shades
Retro Ray Bans (create your own!)
Tortoise frames with hot pink lenses
Pink matte sunglasses
Clear frames with pink arms
Hipsterkid white and black shades
Heart eye tortoisebaby sunglasses
Hipsterkid clear pink baby frames
Orange boxy sunglasses
This post may contain affiliate links which won't change your price but will share some commission using Shopstyle, Reward Style, and/or Amazon Associates.