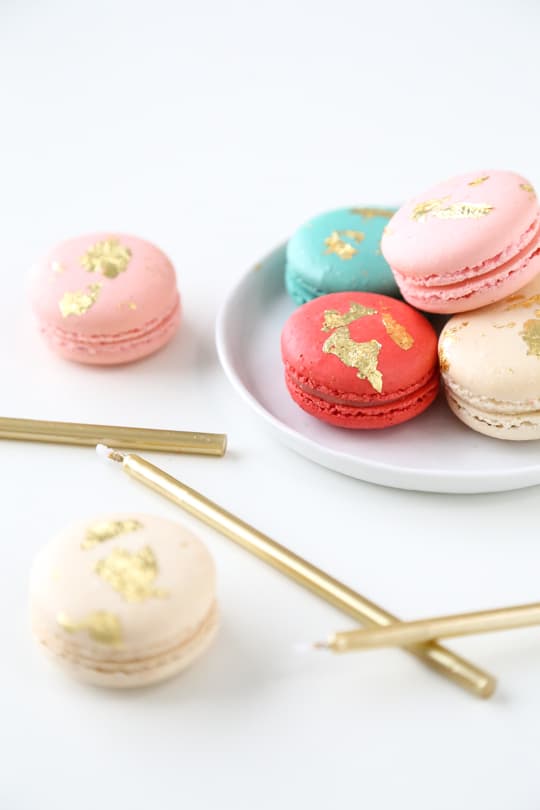 Depending on how you look at it, I could technically call these "no-bake edible gold leaf macarons" on account of the fact that I bought them instead of actually making them . I've only ever tried to make macarons from scratch once in my lifetime and out two dozen, only one and a half of them looked cute enough for pictures. If you follow me on Instagram then you know that a macaron that isn't picture worthy is quite the tragedy.
Luckily, a local bakery and Sur La Table can change that around pretty quickly by combing edible gold leaf and the prettiest cookie on earth into one little handful of happiness with these edible gold macarons.
Ingredients (if you can call them that in this instance):
Macarons
Edible gold leaf (from Sur La Table, or Amazon, two 4×4 inch sheets decorates 12 cookies)
An unused food (or paint) brush
Sharp, small knife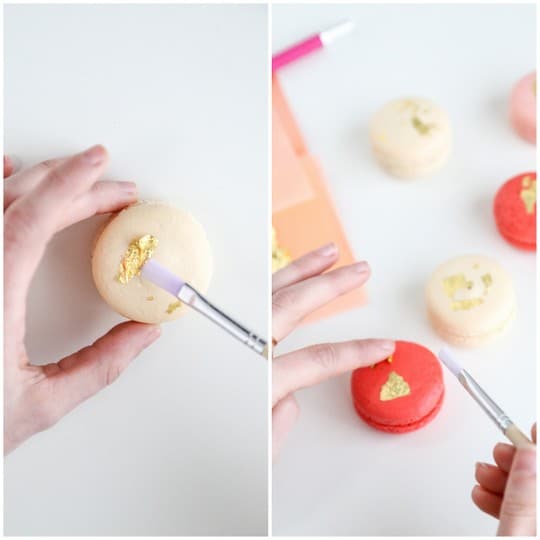 Edible gold leaf is SUPER fragile. I mean, if you breathe too hard it will fly away, so you'll definitely need a delicate touch for this.
All you have to do though is slice a bit of gold from a sheet and use the brush to place it randomly onto the macaron and tap it down gently to make it stay. To really smooth out the edges, you can just use clean, dry hands by tapping it down quickly. Don't touch the gold directly from the sheet (or any other surface) because it will stick to just about anything.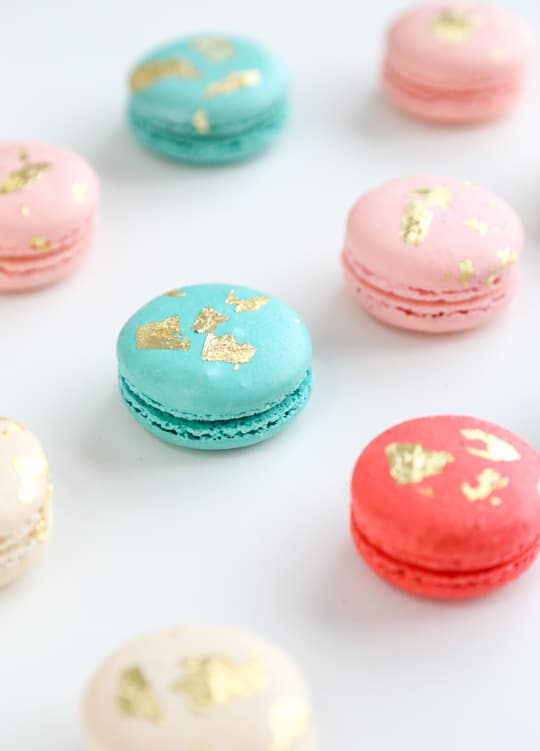 Once you've got the hang of it, you can finish the rest of the macarons. I liked the worn look that placing the gold randomly gave, but you could also try stenciling!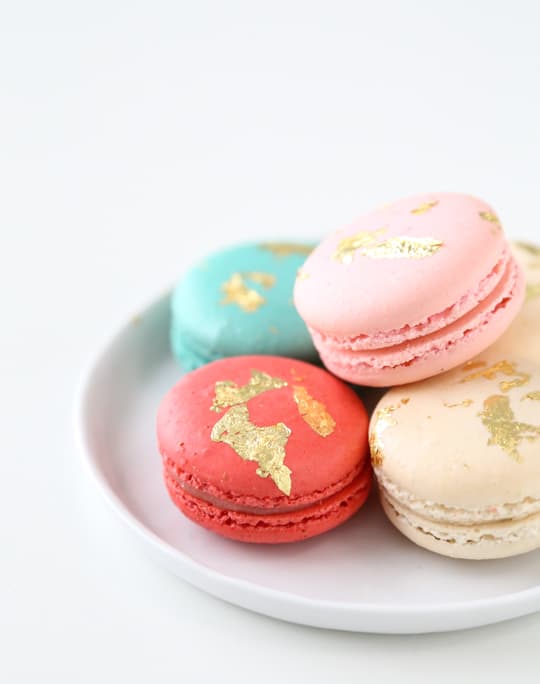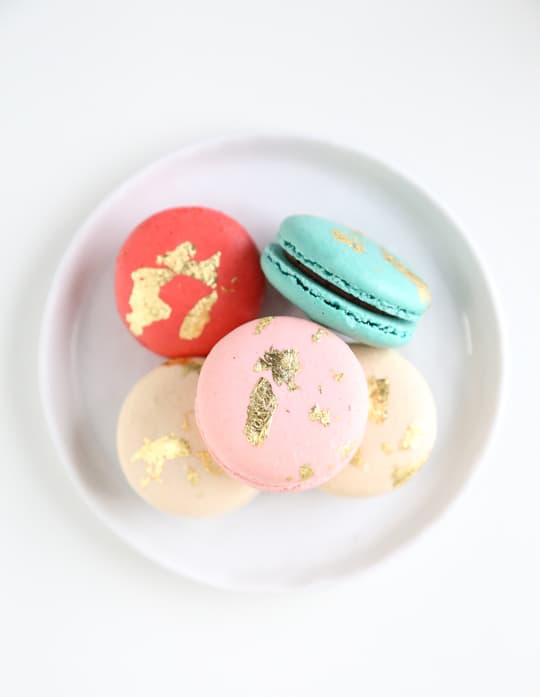 [pt_view id="d77ce63ee7″]