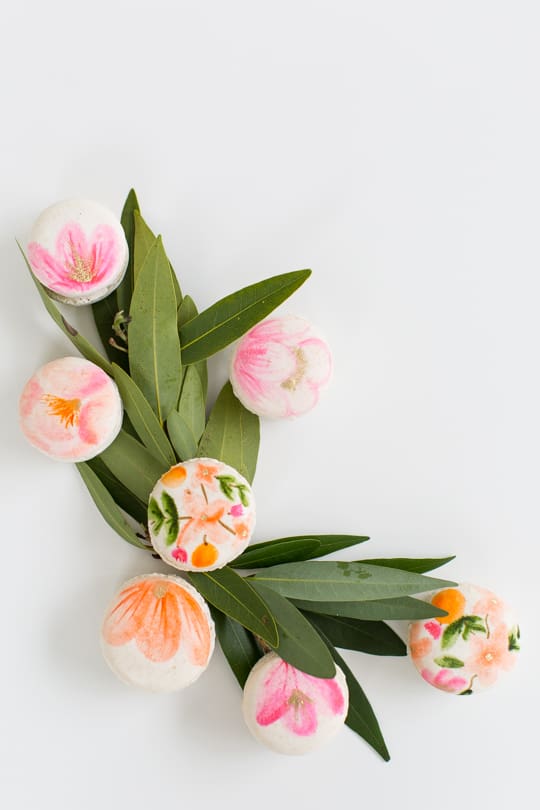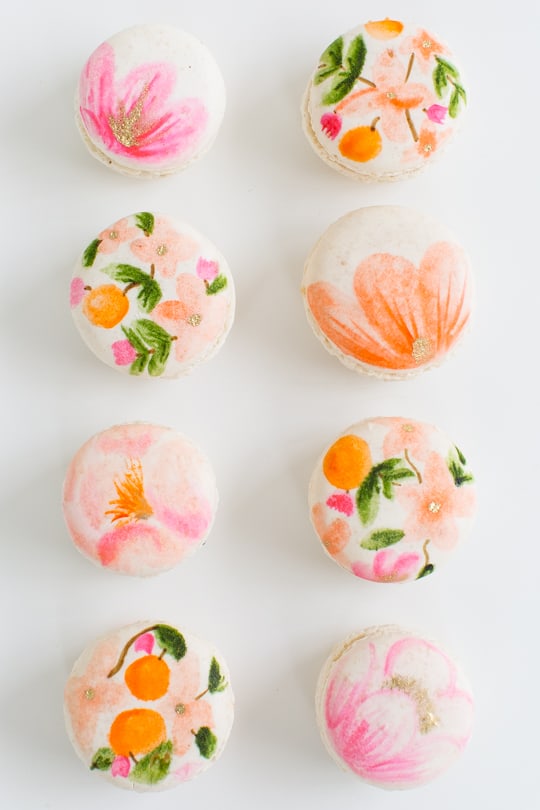 photos by Jared Smith
If Mother's Day weekend brings nothing else, it's flowers! To add a little flair to that tradition, I thought these DIY floral macarons would be good inspiration for those of you looking for a last-minute something sweet special. Granted, you may have some very colorful fingertips if you're not used to coloring on cookies with food markers, but they will look awesome nonetheless! Even better if you gift them along with some Rifle Paper Co. goodness, which inspired them!
I also love the idea of displaying the floral macarons with fresh bay leaves on a dessert table, or even on a tray at home in lieu of the traditional floral centerpiece. That or you can combine the two and you'll have yourself one super happy Mom and Instagram feed. Clearly I have no life when everything comes back to photo-ops. Don't judge me guys, I try…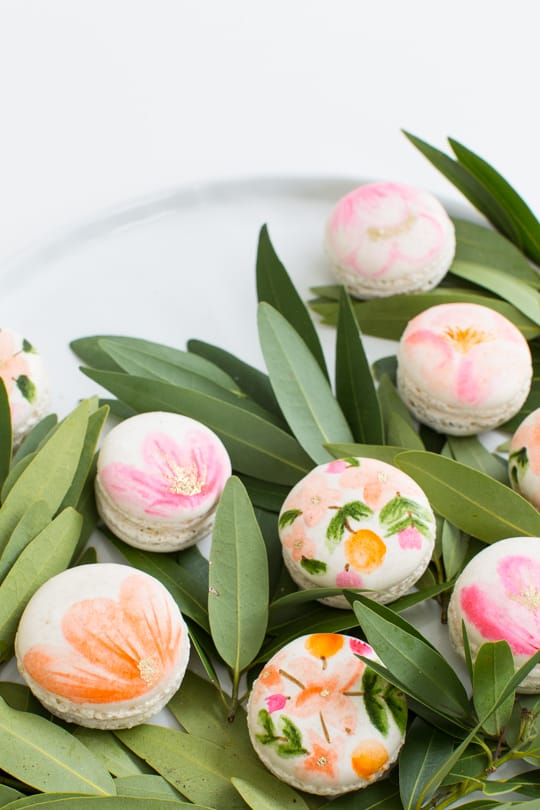 Food dedicated paint brush
Obviously there is no right or wrong to making floral macarons, so it's totally up to you on what you find the easiest to paint!
To create the paints, add in a splash of almond extract to a dab of gel food coloring for each flower you plan to create. I used peach and pink for my main flowers, sage green and dark green for the leaves, edible gold food paint for the middle of the flowers, and orange for the oranges on the vines.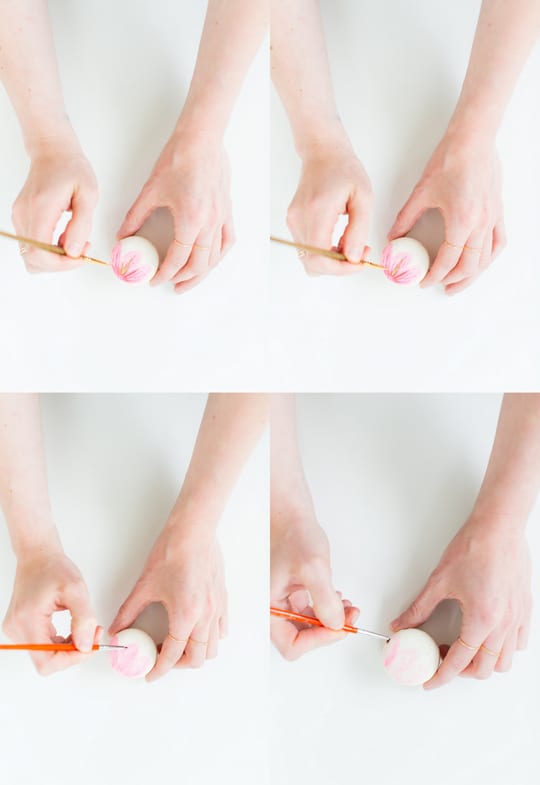 For both types of florals, start with the lightest colors and build up, layering the darker colors on top for accents, like the hot pink and dark on the leaves.
Once those are dry, paint the edible gold paint on top for the centers and let dry. You can use the brown food marker to create the brown vines typing the objects together, and even the other colors to shade around the edges of the other florals.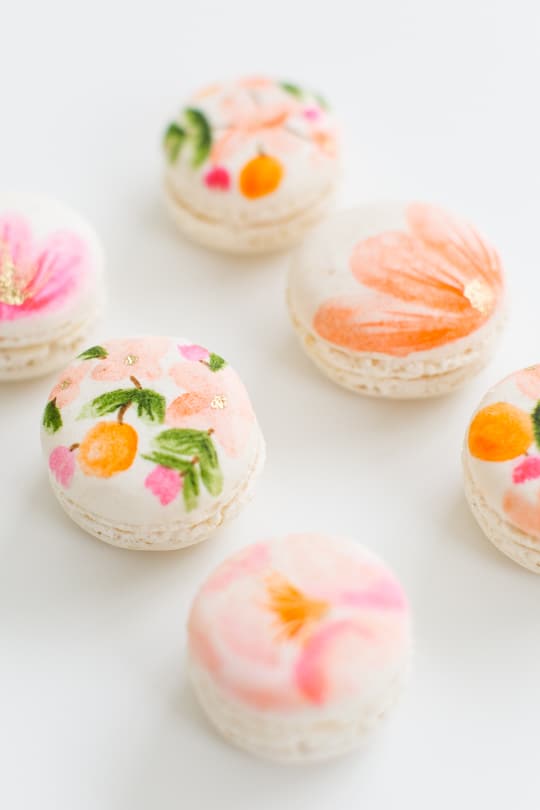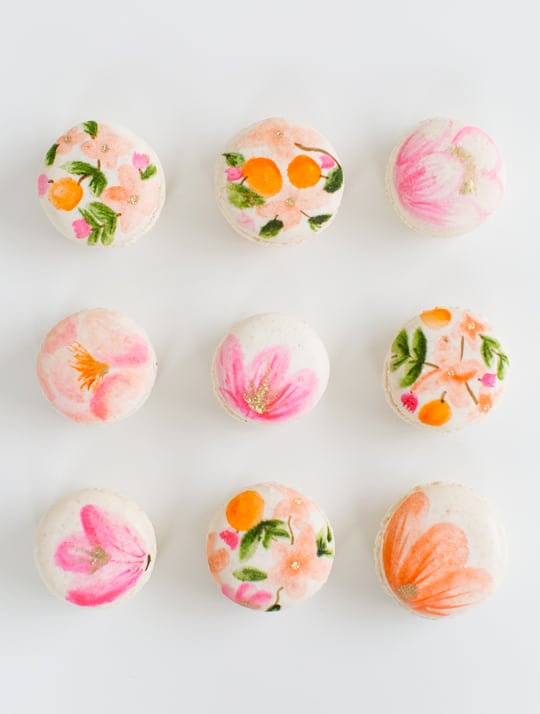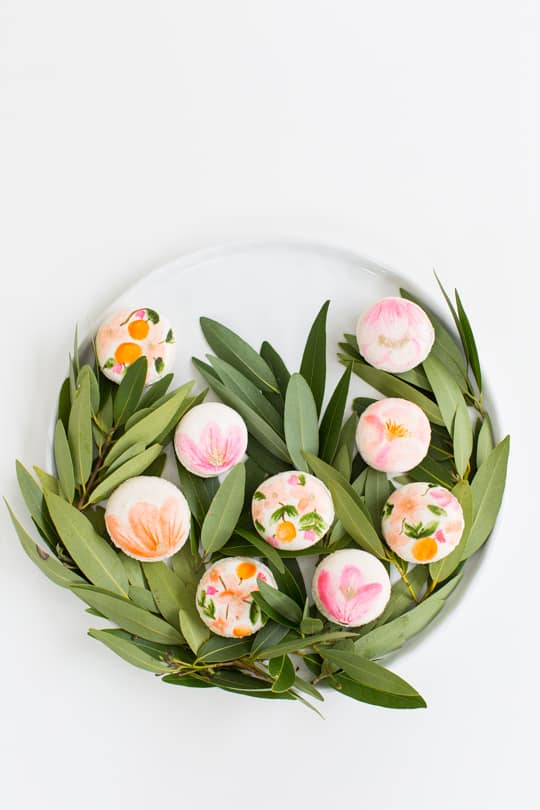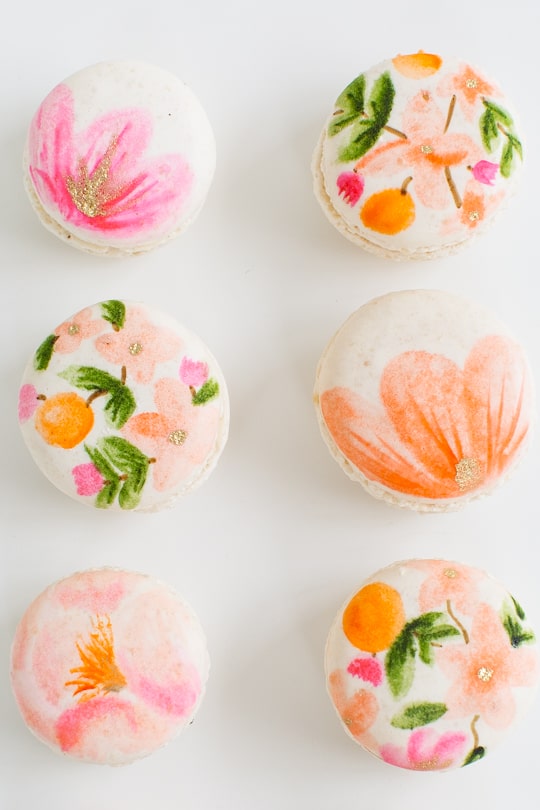 Do you have any awesome traditions or plans for Mother's Day weekend, or do you plan to squeeze in coloring a few of these pretty ladies? Let's hear it!
And while you're in between places to be, you can see the rest of my addiction to DIY macarons right here!