Mango Coconut Pudding Recipe — A sweet and creamy fruit filled mango coconut pudding perfect for summer to fall. This recipe is bound to impress your guests!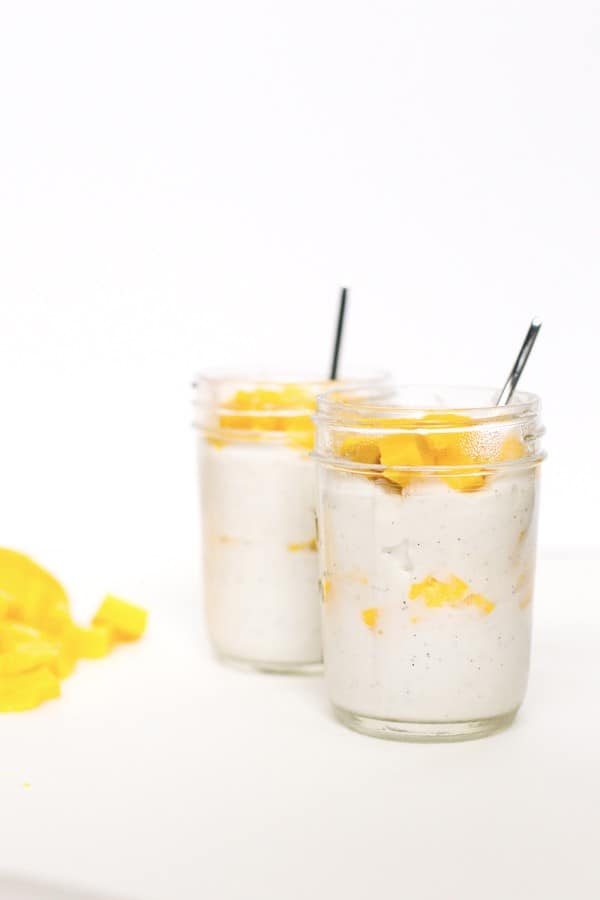 Ok. I mayyyy have a bit of an obsession with fruit and coconut. I don't know what it is. But creamy smooth coconut combined with the juicy bright flavor of fruit is pretty much a winning combination.
I recently went to a Thai restaurant where I had the classic mango sticky rice dessert, which inspired me to remix it into light mango coconut pudding where tropical mango is paired with a delicate vanilla-infused coconut.
It's the perfect dessert for sitting out on the patio on those hot summer nights!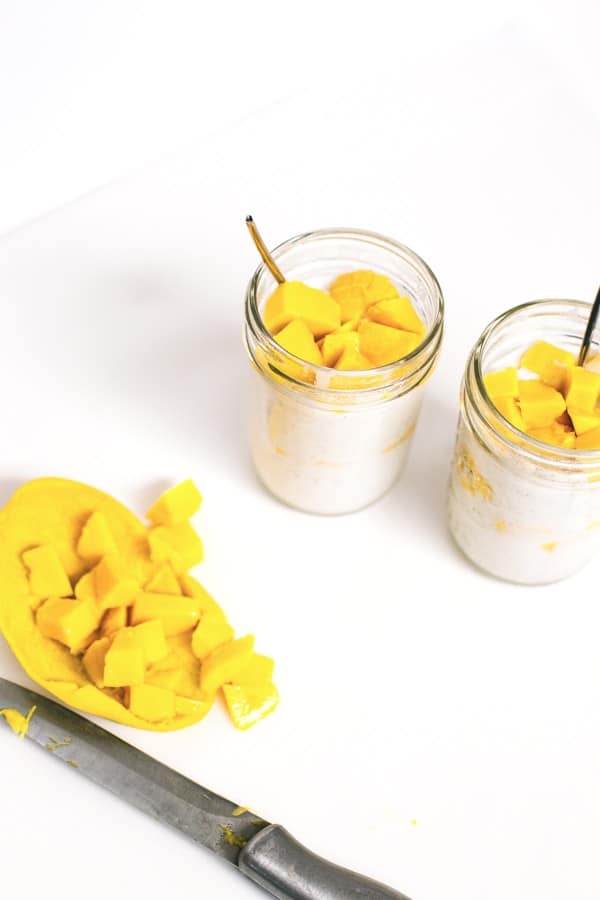 Ingredients Needed To Make Mango Coconut Pudding
2 medium mangos
1 can coconut milk — Make sure it's milk and not water and full fat.
1 vanilla bean
3 tablespoons sugar
1 tsp gelatin powder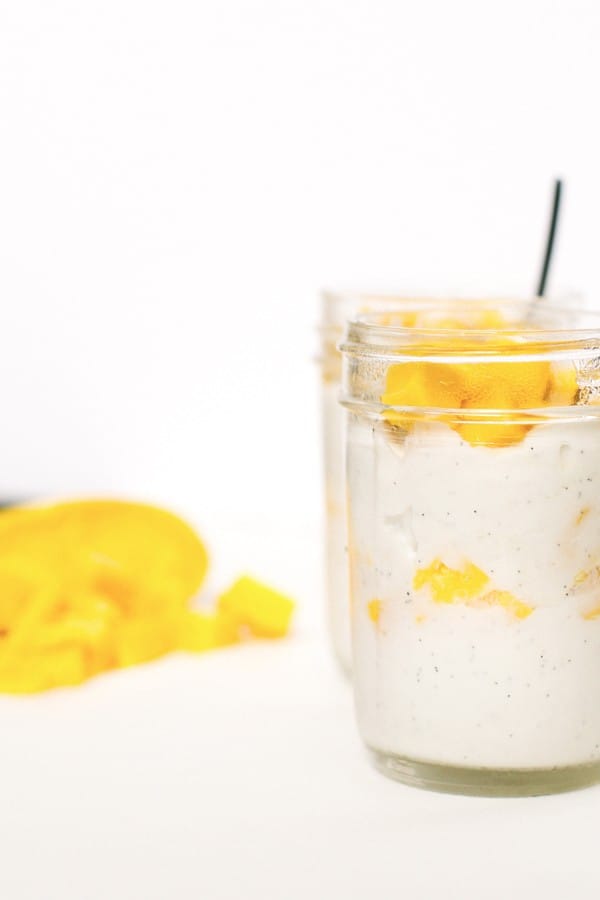 How To Make Mango Coconut Pudding
Split the vanilla bean in half length wise and scrape out the insides.
Combine with the coconut in a small saucepan and gently heat on medium heat.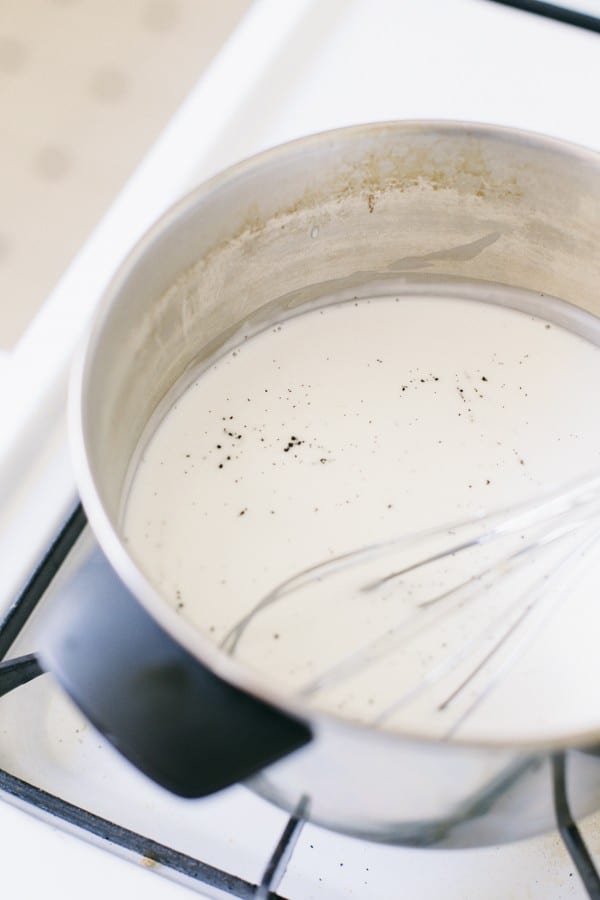 Occasionally stir but don't let it boil.
Once it's warm, remove from heat and let the vanilla steep, ideally up to an hour.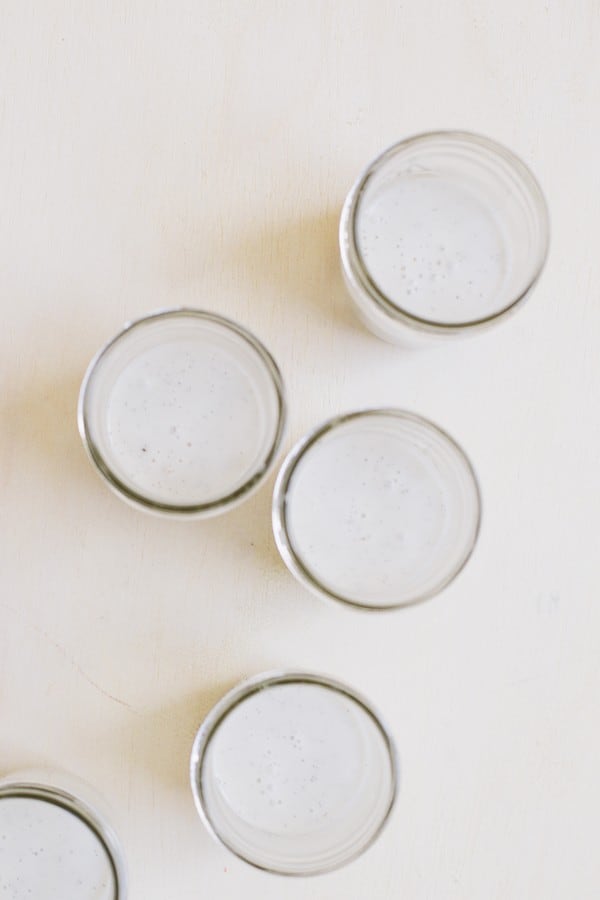 While it's steeping, cut the mango up into small bite size pieces.
After the vanilla is done, steep and add in the sugar and whisk.
Gently sprinkle the gelatin powder over the milk mixture and let it sit for about a minute.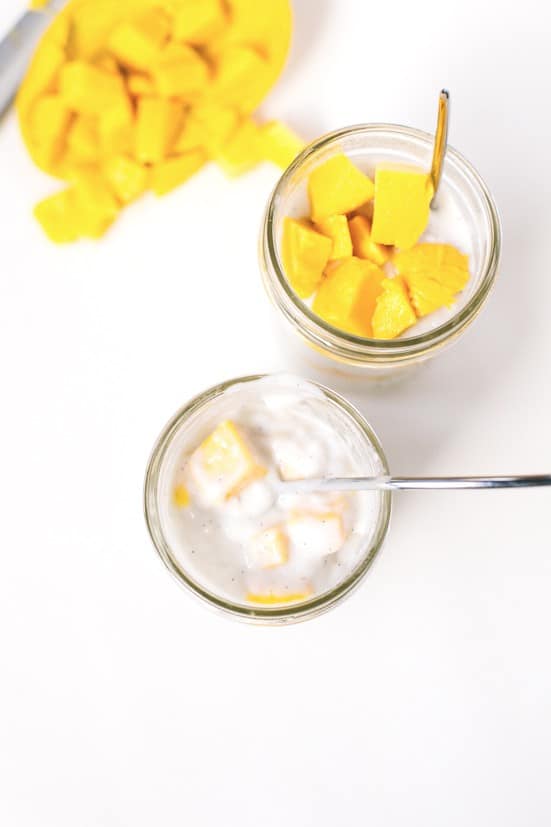 Gently warm the coconut milk again for a few minutes, stirring until the sugar and gelatin powder is dissolved.
Once it's dissolved, pour the coconut milk into heat-proof jars or ramekins.
And refrigerate until it's solid, about 3 hours.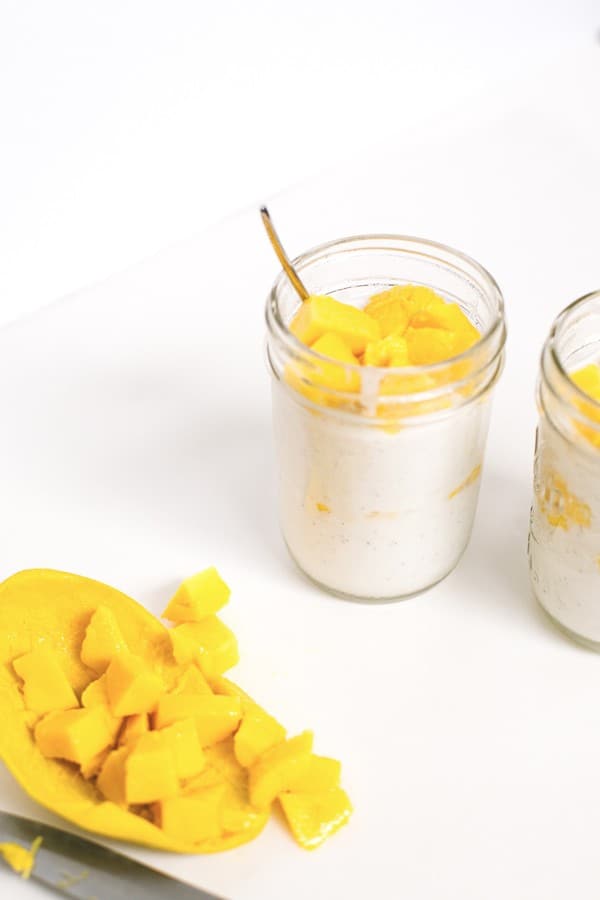 Top off with chopped mango and enjoy!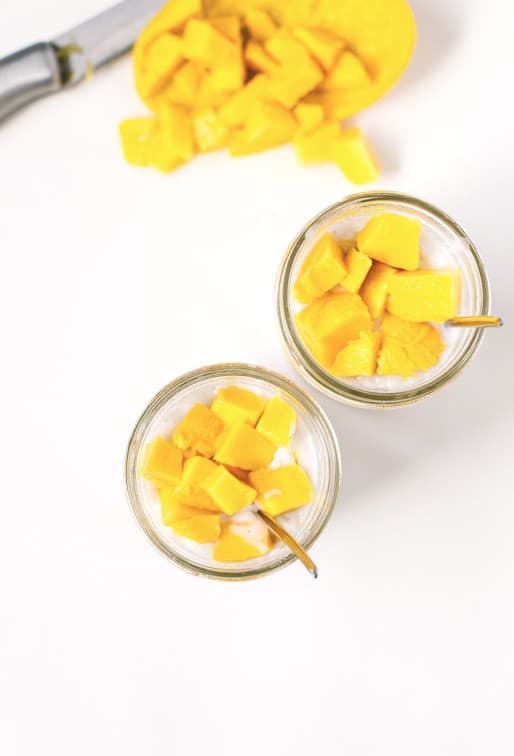 Nanette Wong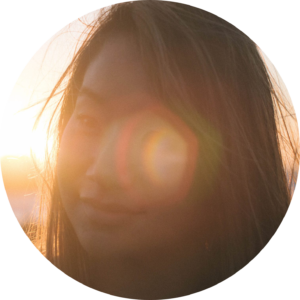 Located in San Francisco, Nanette is obsessed with cheese, and crusty bread. She makes up 1/3 of lifestyle blog, Cultural Chromatics. She loves all things photography and in her spare time, she contributes to several other blogs