For many of us, coconut is the dividing line, you either love it or hate it.. I, Alex, seem to live in a divided house as well. My husband can't stand the look of it and of course, I'm coconut's biggest fan! My favorite desserts include a coconut cake, a dollop of coconut whipped cream and these simple dark chocolate coconut macaroons.
Since they are raw, these macaroons are softer and chewier than the traditional baked version. Dipped and swirled with dark chocolate, they are the perfect 2 bite dessert, especially in this season of over-indulgence.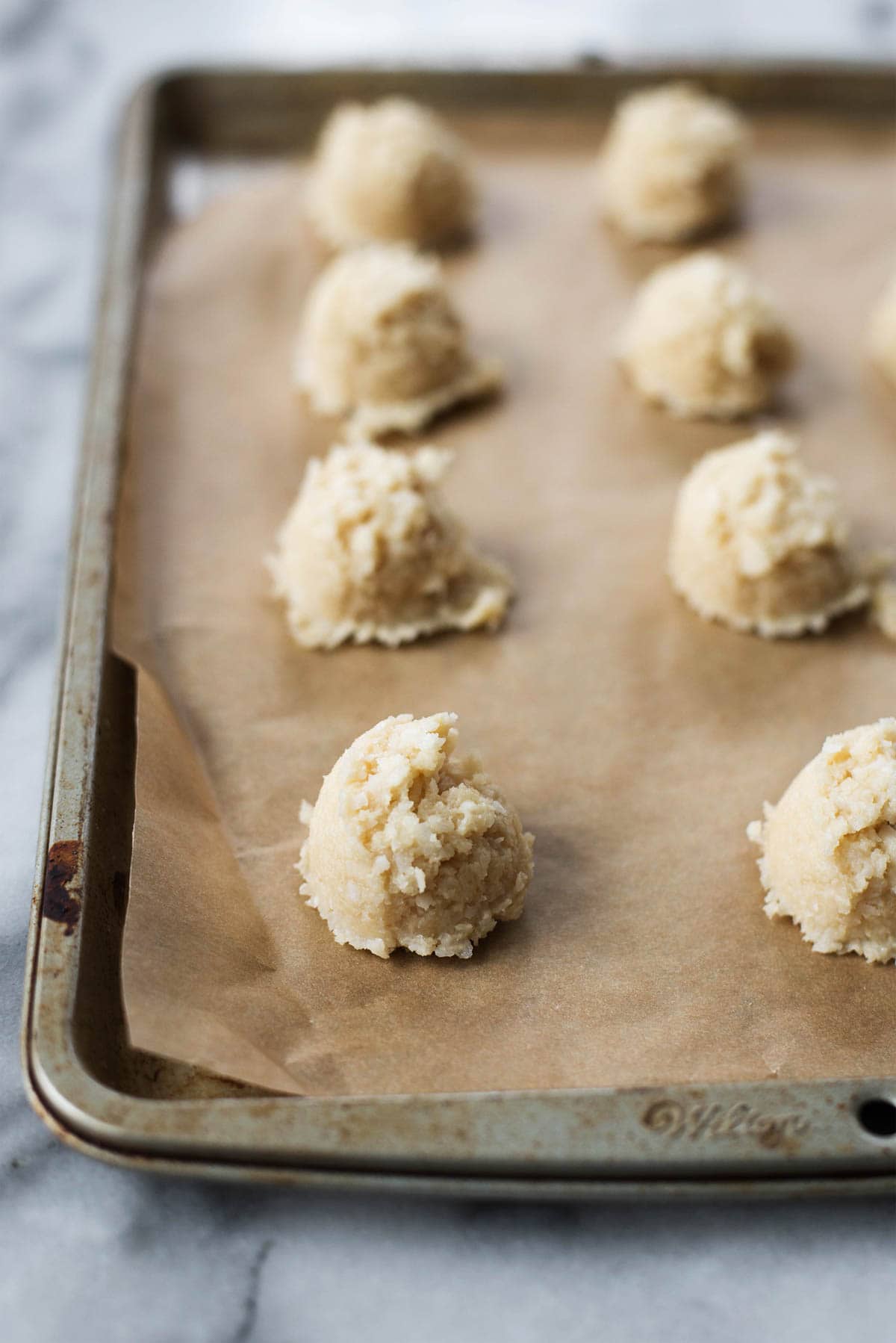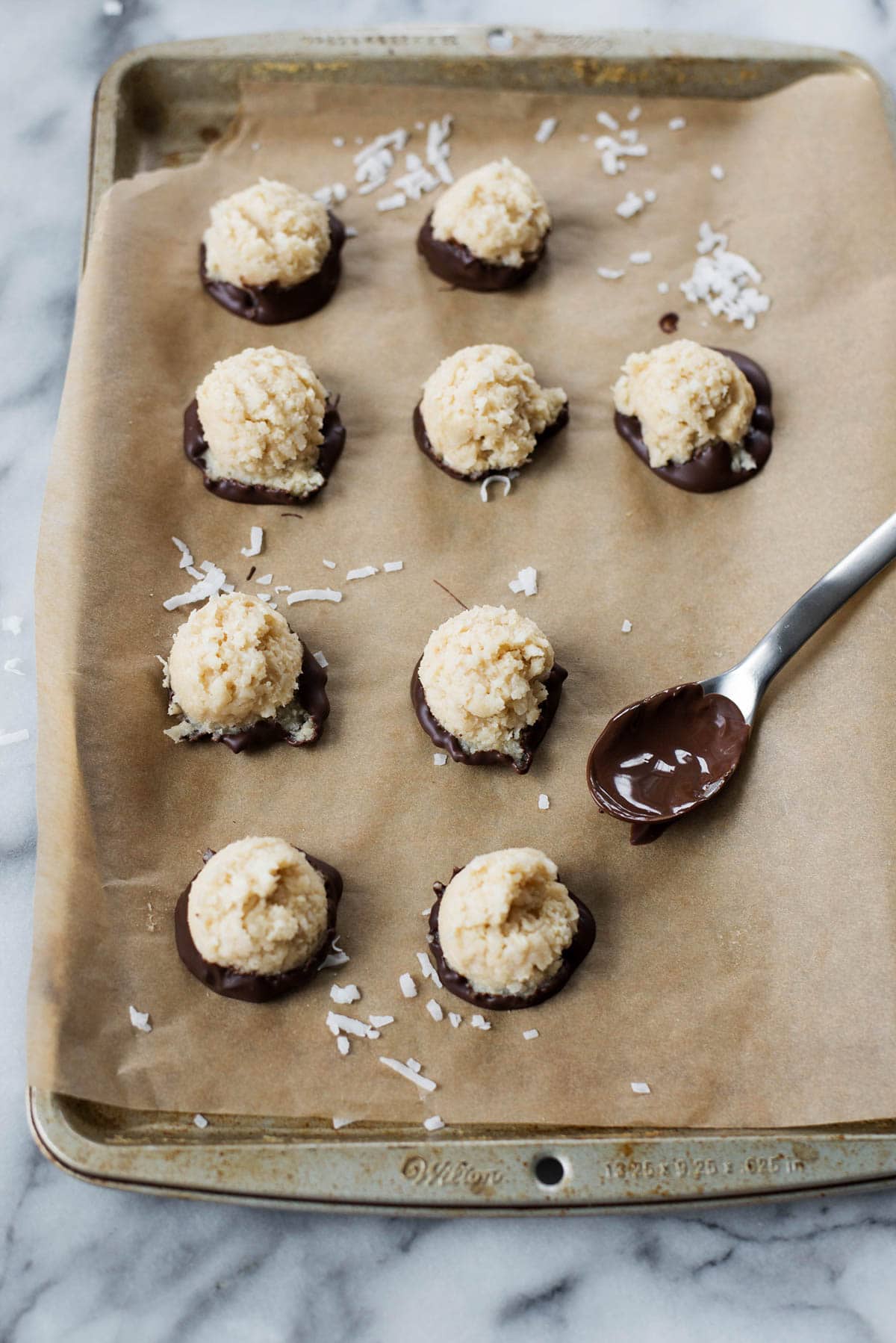 And the best news of all is that you can save the finished yummies for another time if you don't finish them immediately! Store the leftovers in a airtight container for up to a week, and eat them at your leisure..
If you're looking for a simple dessert to gift to others or serve at your next event, try these.. They are bound to impress your guests and I guarantee no one will be leaving hungry!
Alexandra Caspero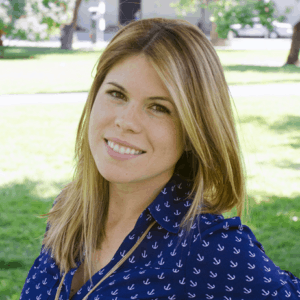 Alexandra Caspero is a Registered Dietitian and yoga instructor with a passion for travel, pasta and avocados. Her blog, Delish Knowledge, focuses on making whole-food eating deliciously simple.