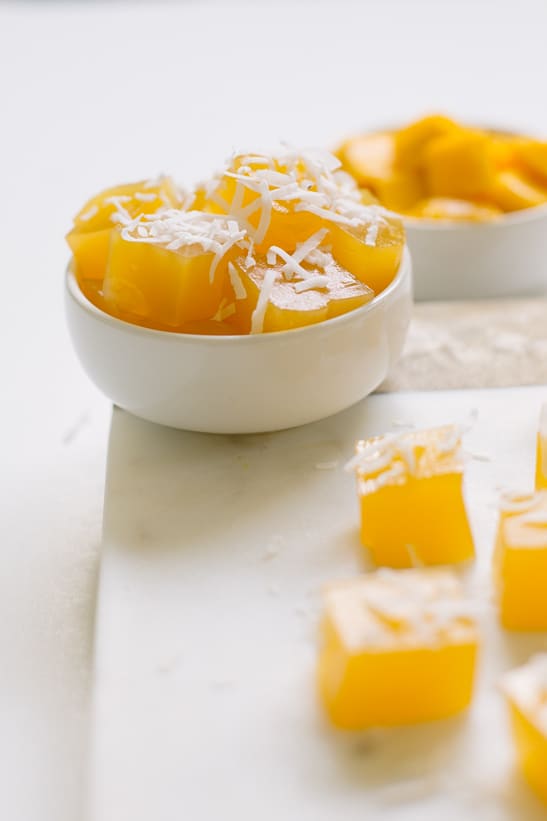 photos and recipe contributed by Nanette of Cultural Chromatics
When watermelon and mangoes start showing up in grocery stores, that's when I know summer has officially arrived. Though summer doesn't really start until August here in San Francisco, we're occasionally blasted with sweltering weekends where I'm sitting and sweating in my 4th floor apartment.
It's times like these when I don't want to move, eat, or do anything unless it's cold and easy to eat. Thus, inspiration for these mango jelly bites! It's also riff off of one of my favorite traditional Chinese desserts, creamy mango pudding, but a little easier to make…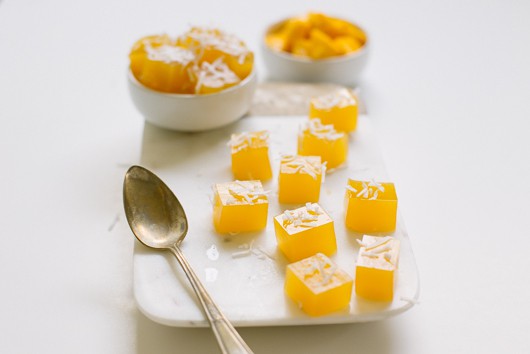 Ingredients:
1 packet unflavored gelatin
1 can mango nectar, I used Kern's mango nectar (brings back good childhood memories!)
sweetened, shredded coconut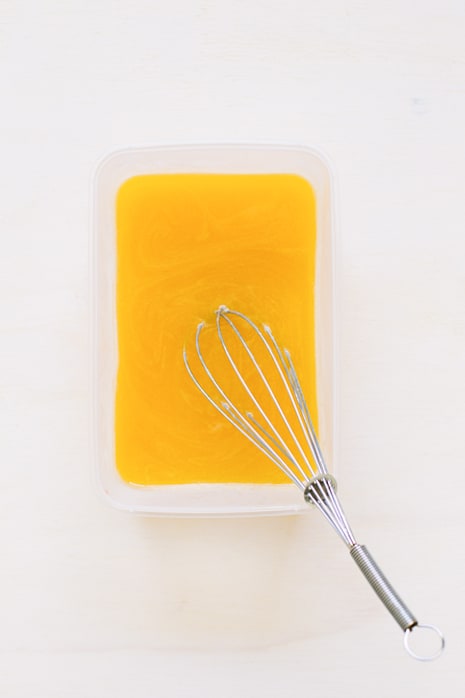 In a shallow container, pour our 2/3rds of the mango nectar and then sprinkle the unflavored gelatin on top. Let sit for a minute. Meanwhile, bring the rest of the mango nectar to a boil in a small saucepan.
Next, add the boiled juice to the cold juice and whisk, making sure all the powder is dissolved. Refrigerate for about 4 hours, or until the jello is solid. 
Cut into little cubes and top with coconut.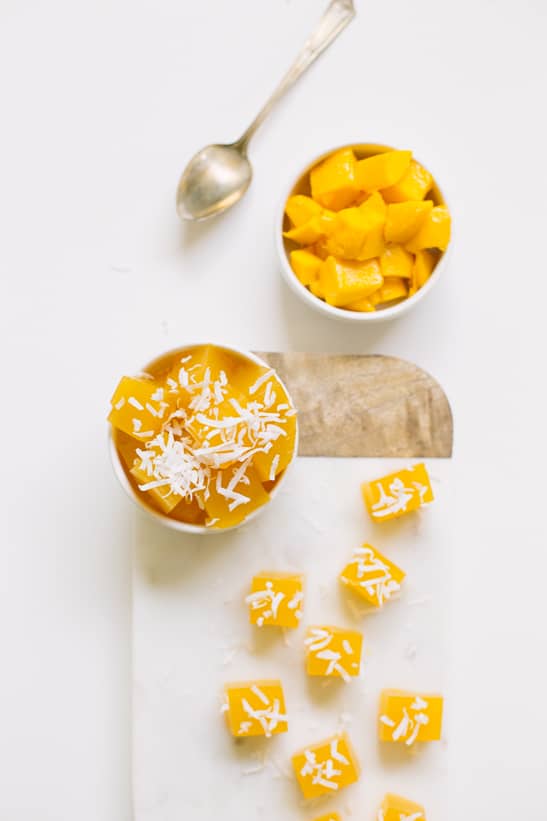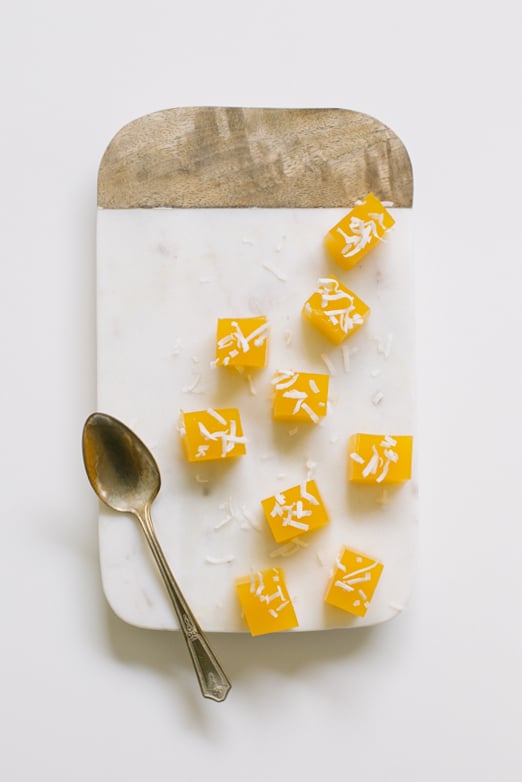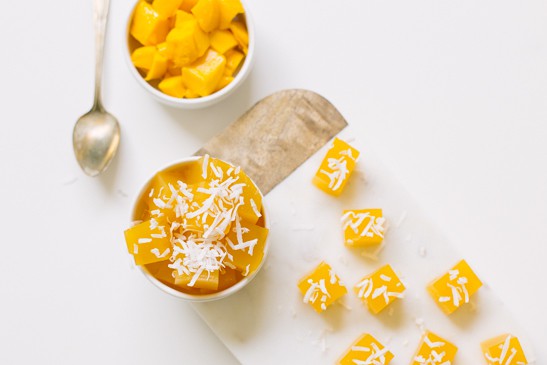 Tell us, what's your favorite summer fruit?!