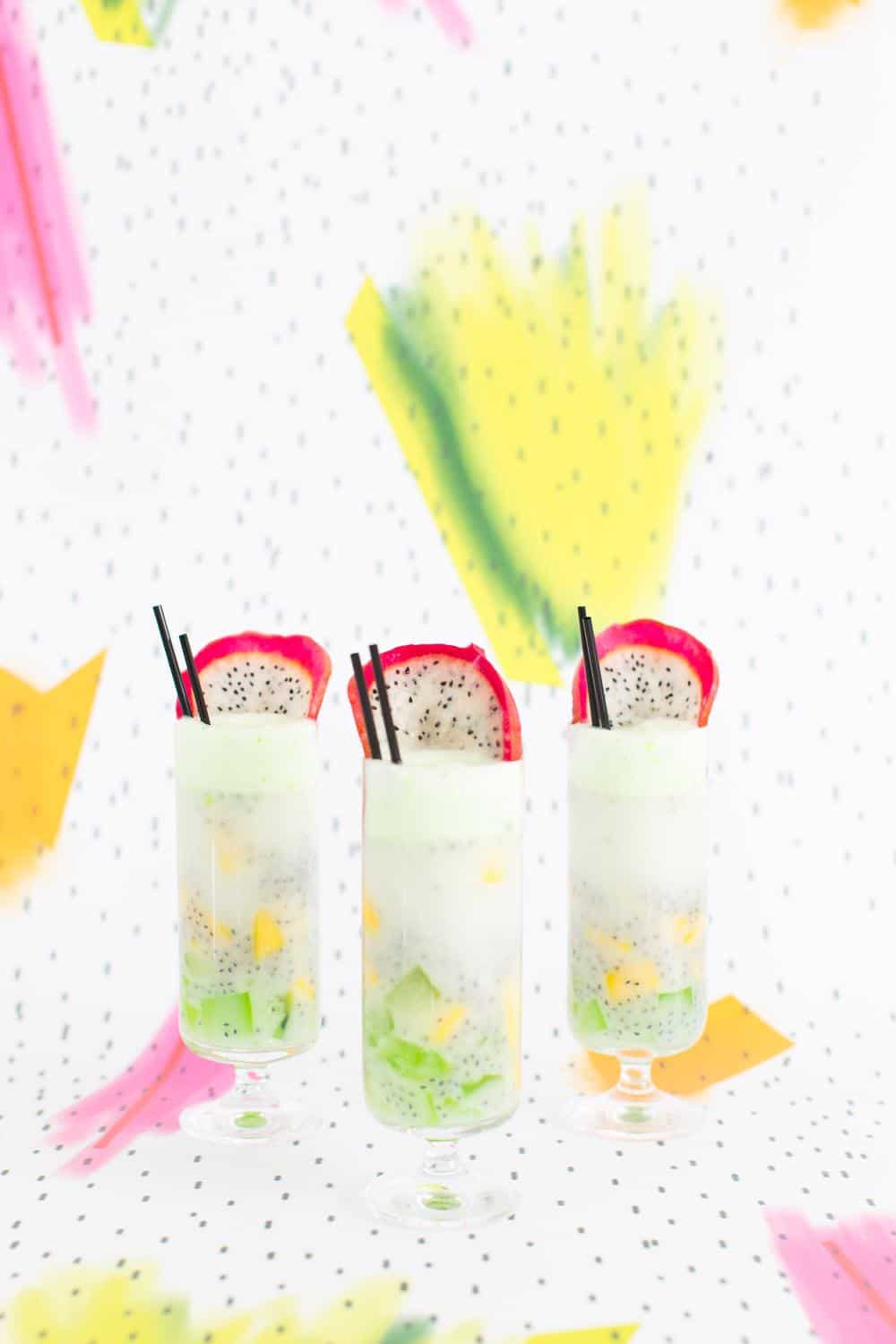 So I've been scheming up the idea of a new cocktail series based around patterns, and because Robin from Double Trouble and I happen to be a very similar kind of weird, she knew just what I meant by this! Together we schemed up some cool drinks based on patterns I loved, then I designed the backgrounds to match just so, and got them printed as big as possible. As such, my new Pattern Play cocktail series was born, and I think you'll love the first few we have coming! First up: this dotted thai fruit cocktail.
Admittedly, it's a bit involved to make, but it's super tasty. And did I mention it looks freaking cool as all get out?! I mean, clearly that's what I'm here for…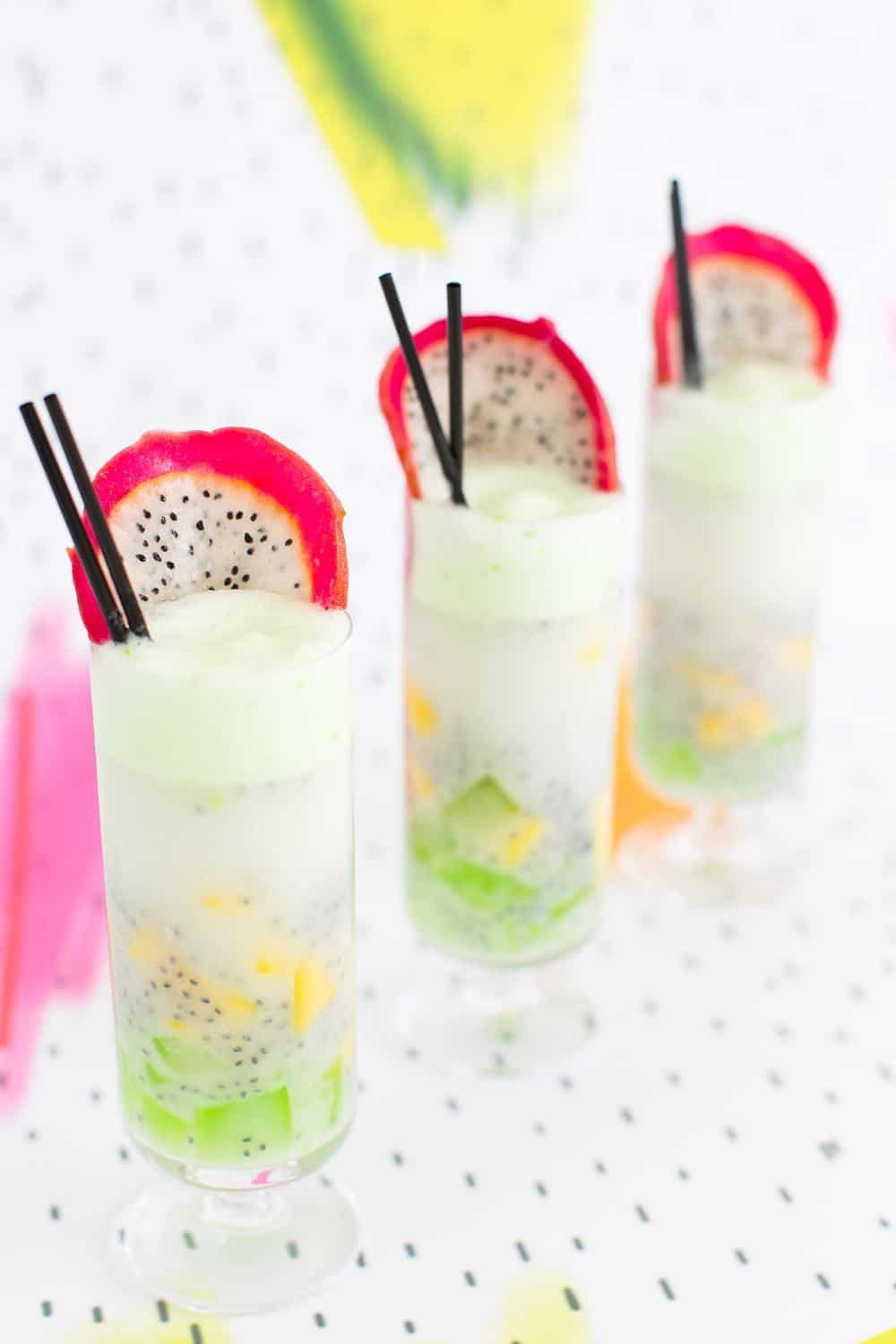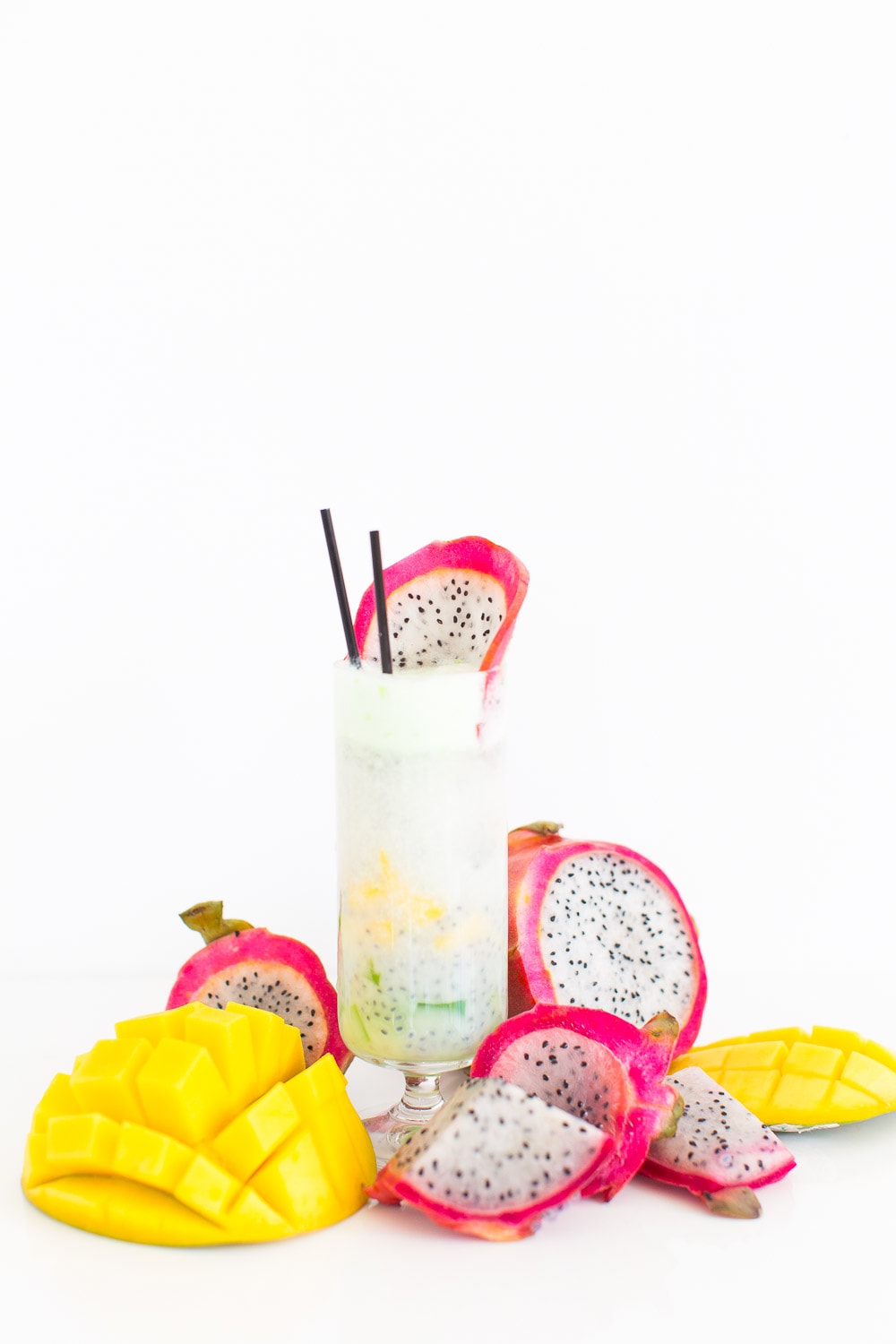 Once you've made the basil seeds and fruit mix, you can make PLENTY of these, so don't be too intimidated!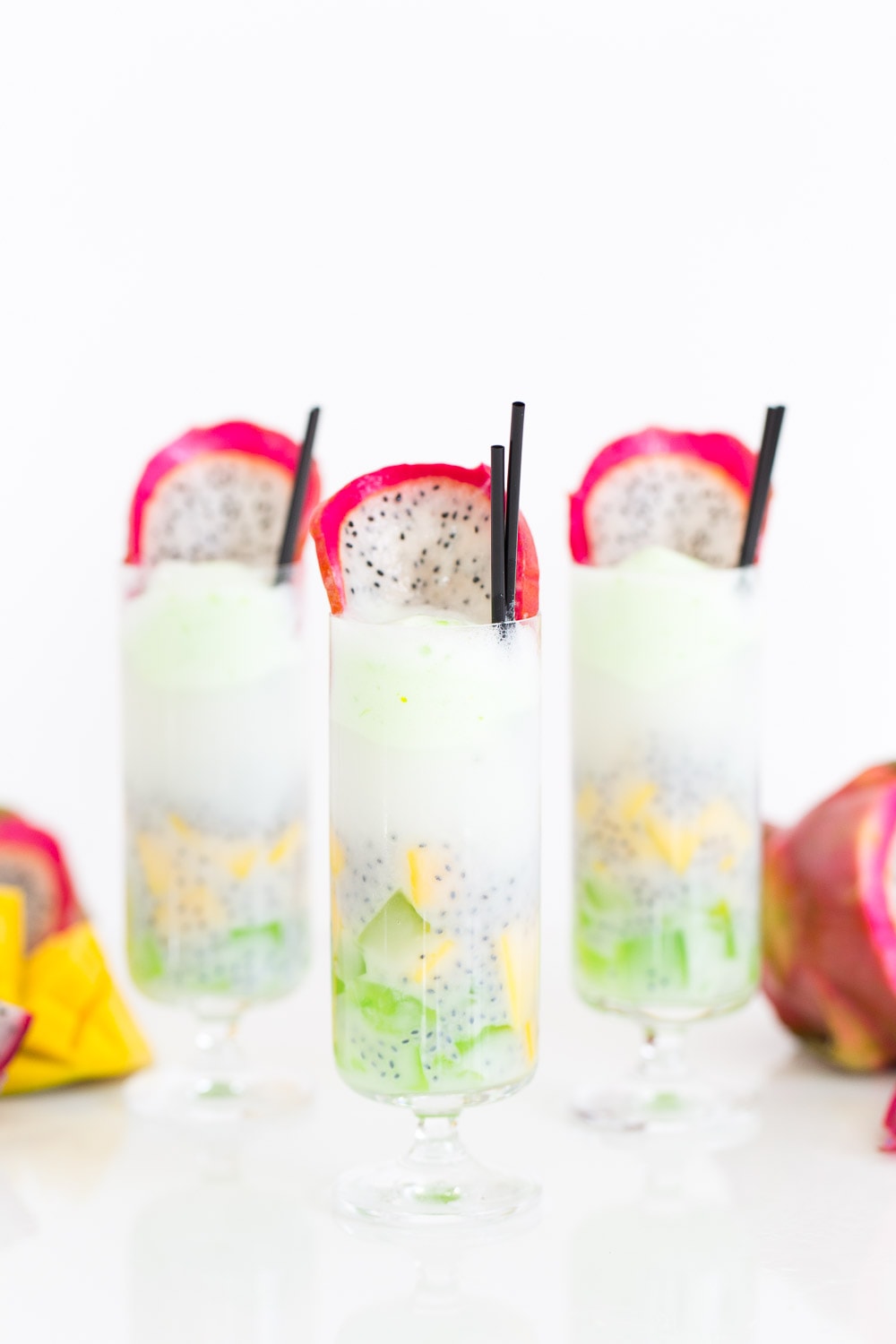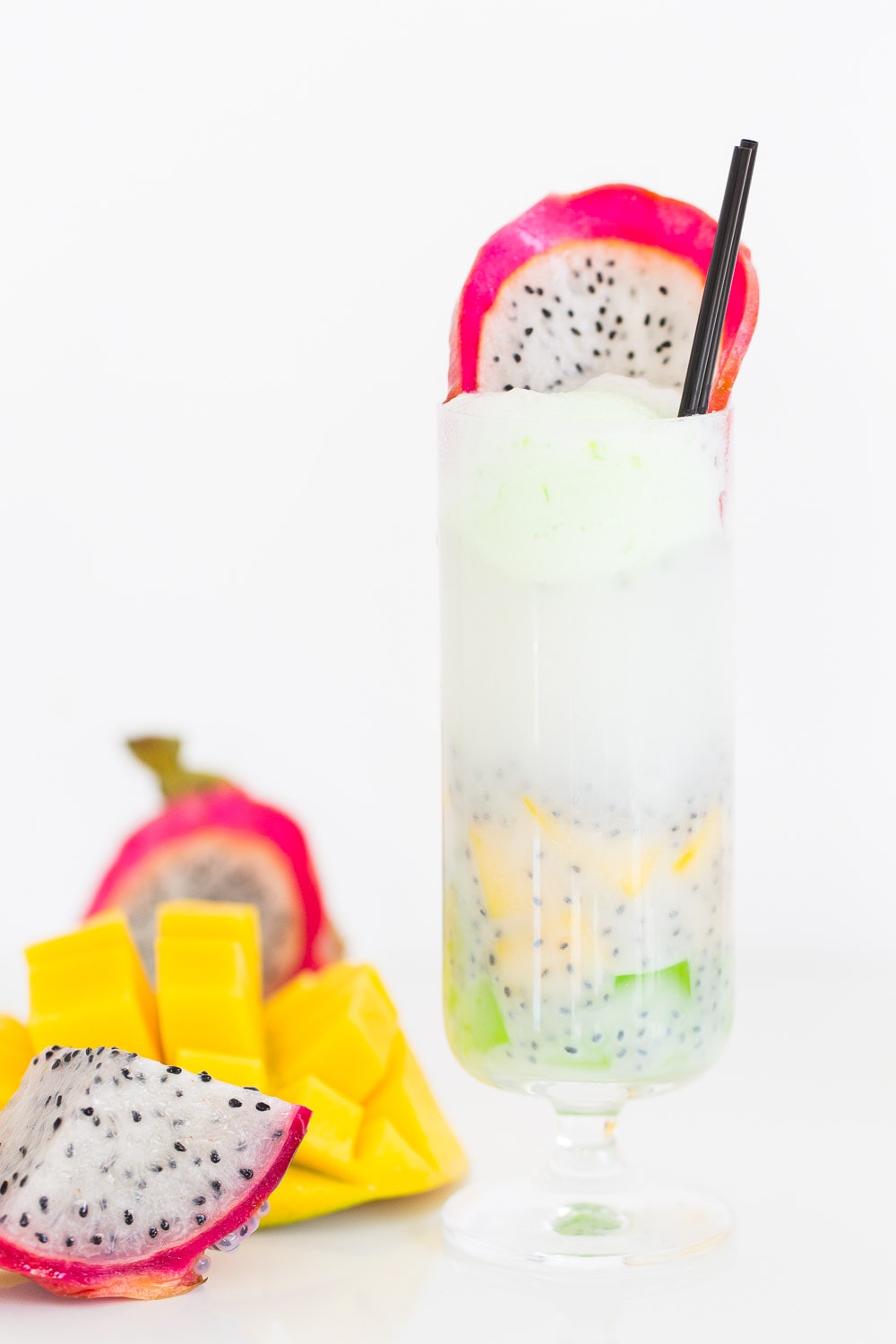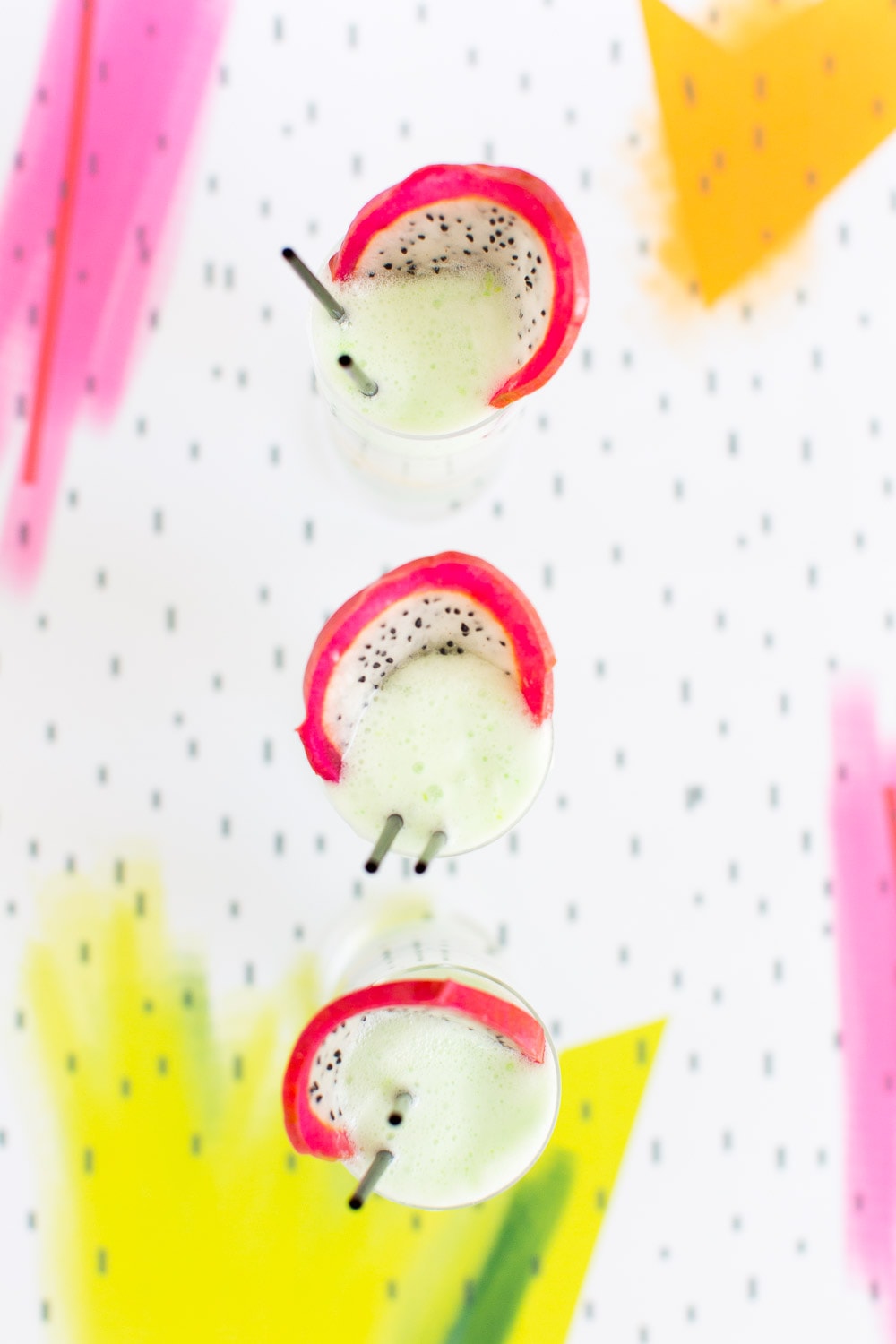 What do you think?! It's equal parts delicious and trippy when you see it all together, but it's definitely been a really fun way for us to combine our love of cocktail recipes and creative styling!