I know what you're thinking, "Who adds coconut to a mint chip combination?!". Well, my friends, that would be me and my sweet tooth throwing a cocktail wild card at you. It's much like adding a splash of jazz hands to your next happy hour if you will.
Speaking of happy hours, this coconut mint chip cocktail recipe is perfectly mint green for your St. Patrick's Day festivities and all you have you do is quickly mix the goods together and enjoy! That and buy all our gold pinstripe coupes, mint green and gold plates, pinstripe mint napkins, and mint and gold flatware to go along with it.
How's that for a not-so-shameless plug? In my defense, it does compliment the cocktail nicely when you add a row of rainbow macarons, don't you think?…

MY LATEST VIDEOS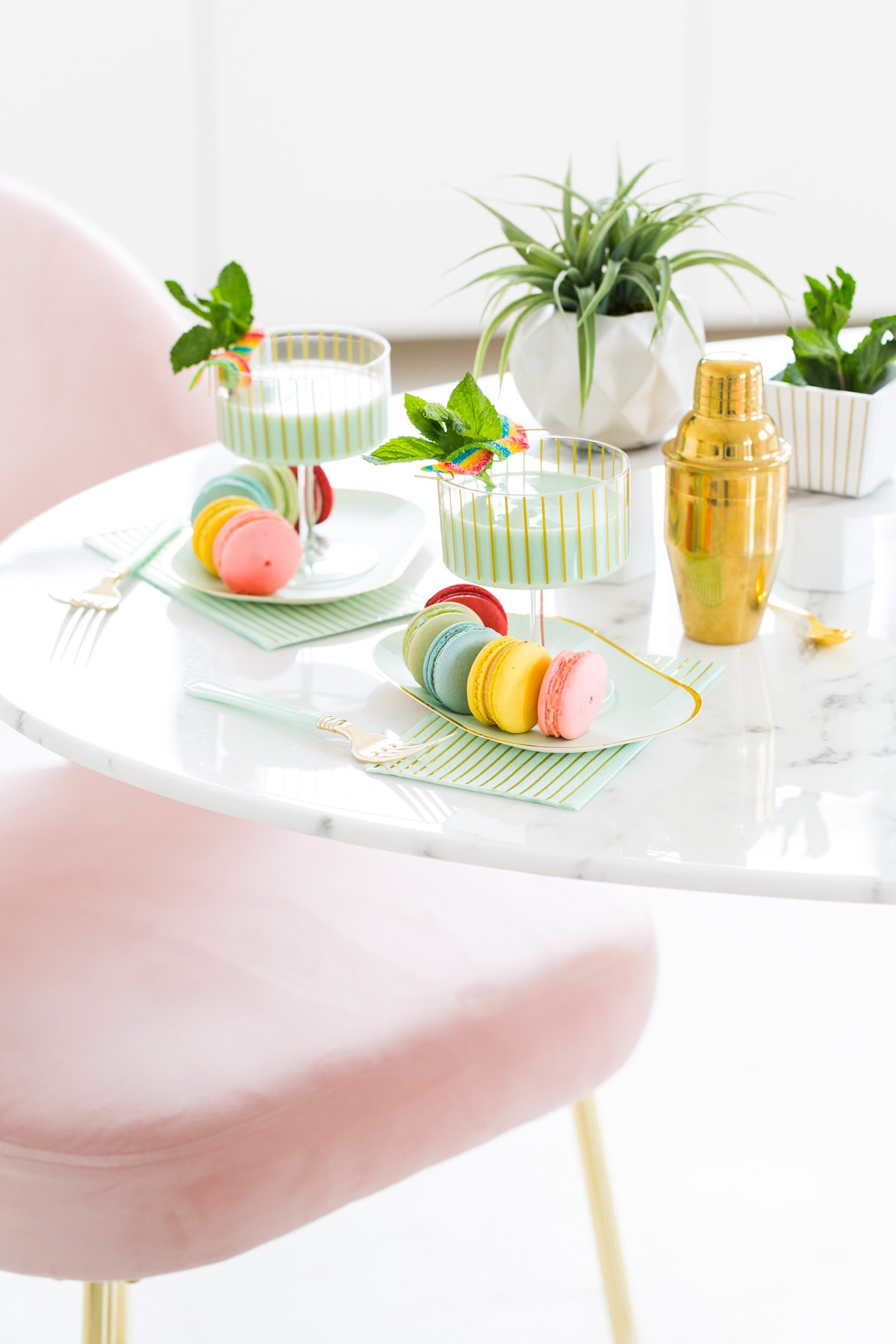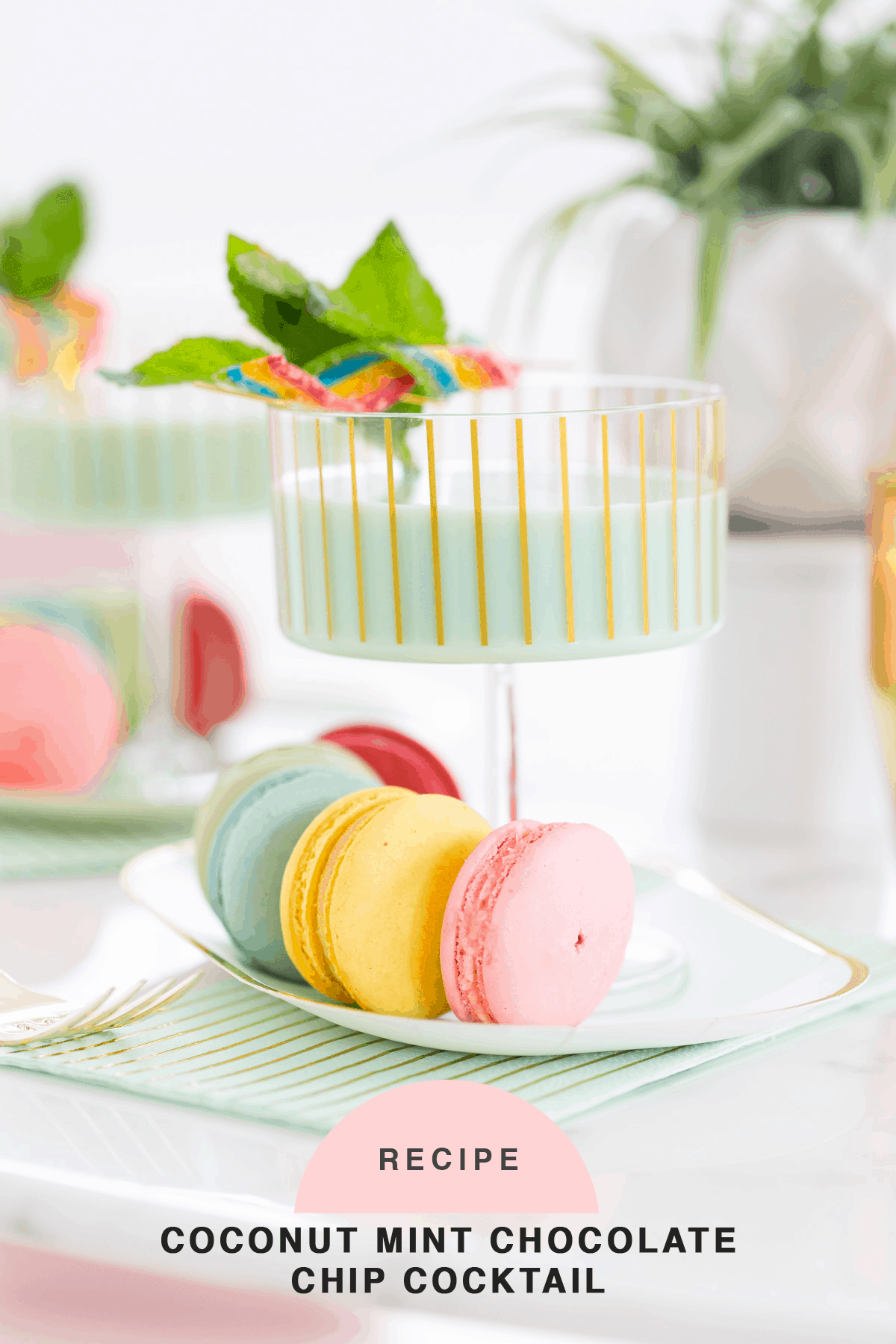 And for added rainbow fun, I used the airheads extreme sour candies and a mint sprig to make the garnishes to match the rainbow macaron theme.
Fair warning, DO NOT mix the airheads with the cocktail… it will take you a solid five minutes to get that awful taste combo off of your tastebuds. They do look pretty though, right?!
This post may contain affiliate links which won't change your price but will share some commission using Shopstyle, Reward Style, and/or Amazon Associates.