Valentines day is around the corner, which means lots of pink, red, and flowers flooding our feeds! My husband and I actually have never celebrated the holiday. However, we always make cocktails and dinner together.
So it's somewhat of a romantic night (rather than getting take out and sitting on the couch, staring at our phones or laptops.) One concoction I, Ashley, will be making this year is a Blood Orange & Rose Creamsicle Cocktail!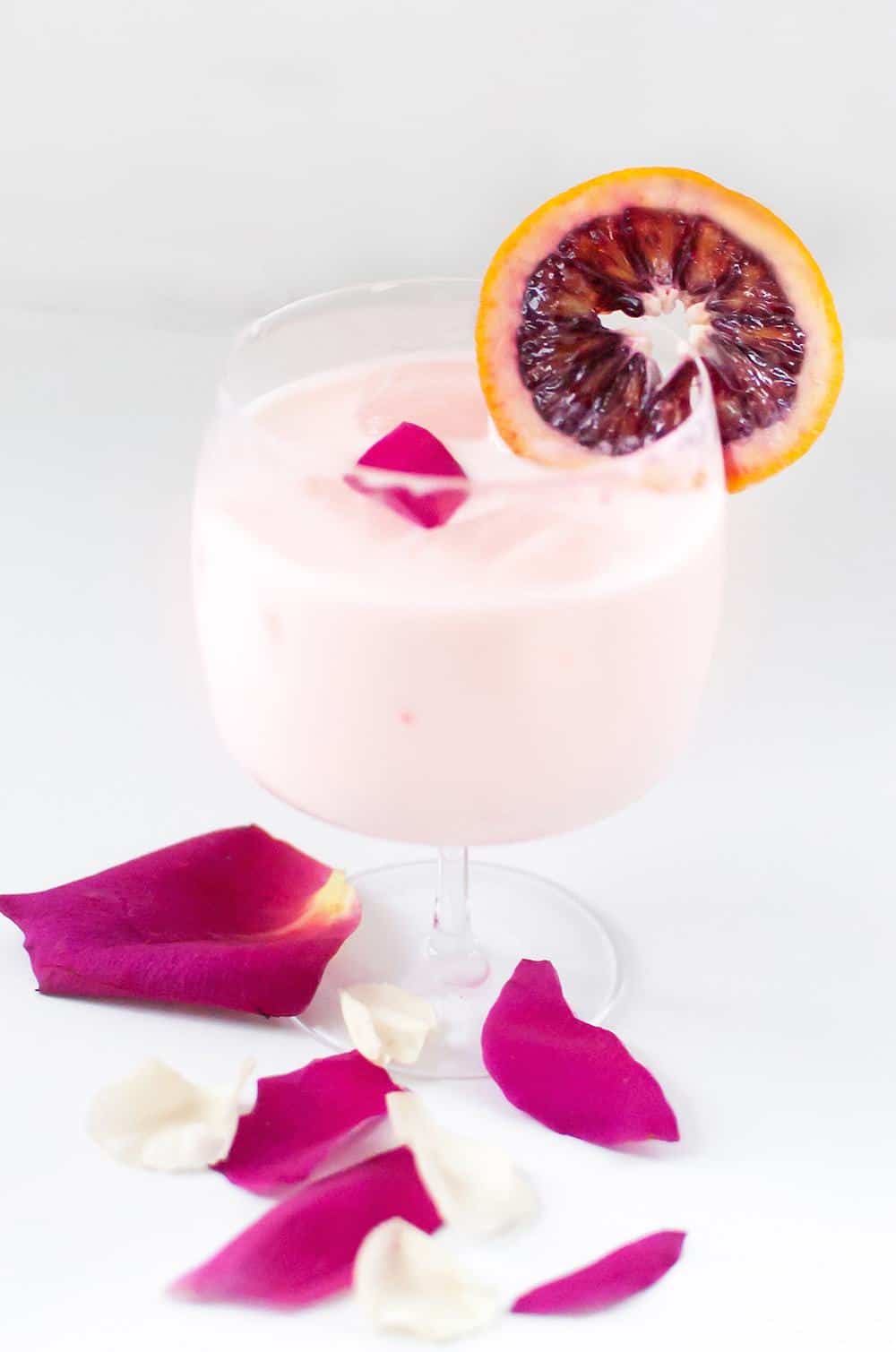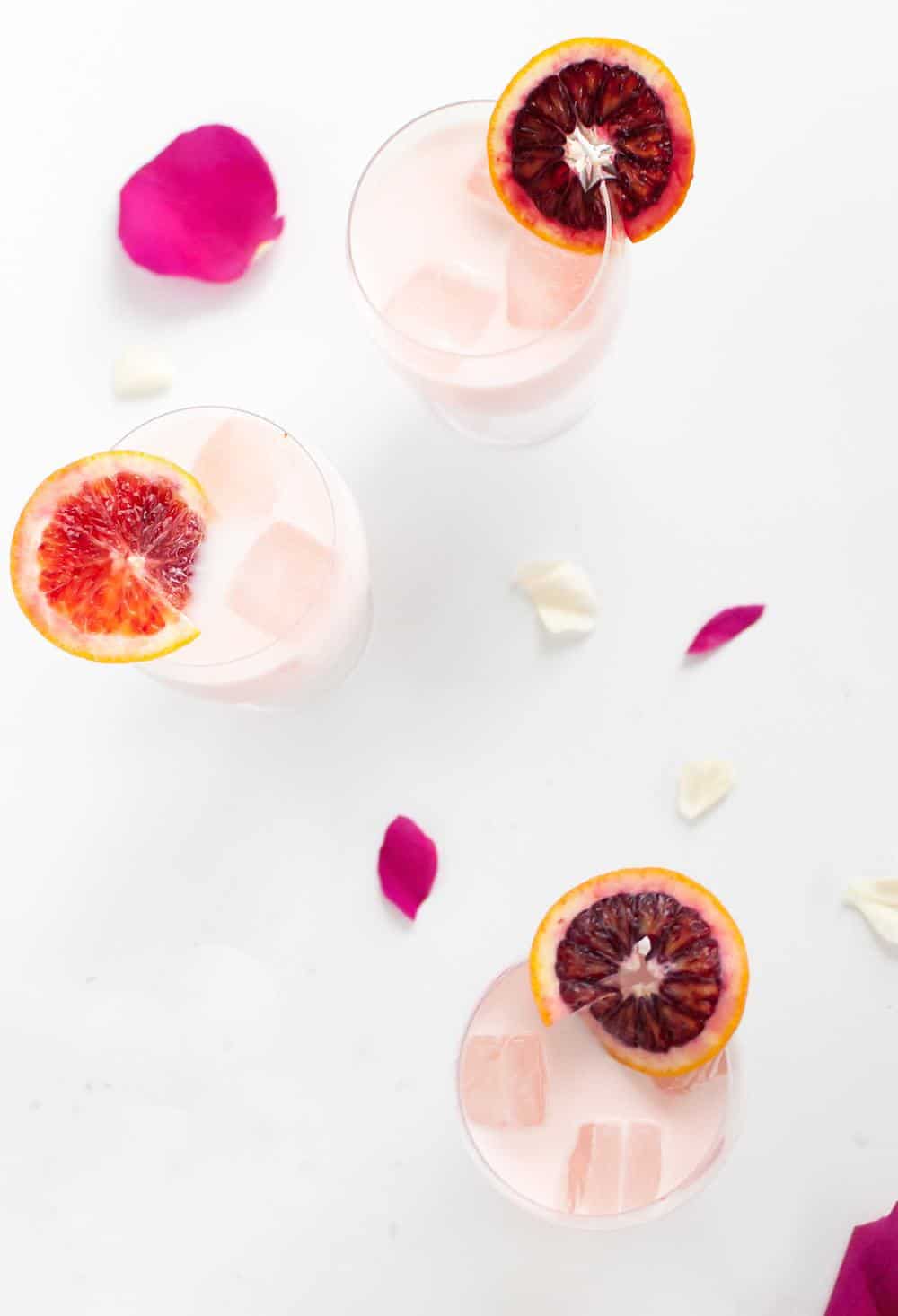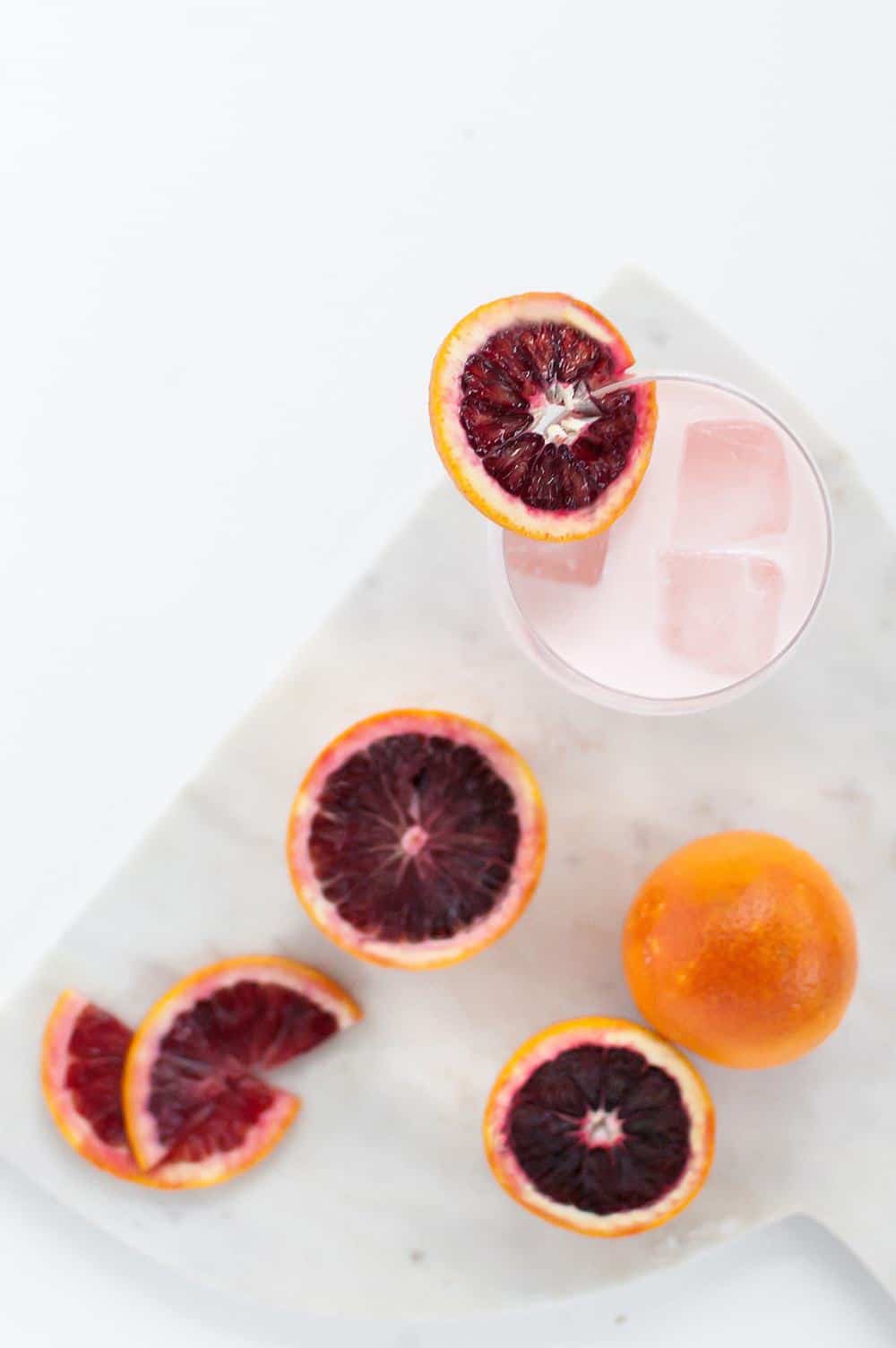 What Ingredients Are In The Blood Orange & Rose Creamsicle Cocktail?
This is a grown up creamsicle. Not only is it boozy, but it is comprised of great ingredients that keep it from being cloying. Vodka creates a neutral base that doesn't compete with the Licor 43, a vanilla, citrusy herbal liqueur.
Cream gives the cocktail a great texture and helps mellow out the booze, you almost can't taste (dangerous?!) If your are wanting a delicious drink to make for your V-day celebrations, this cocktail will woo you with it's cream, sweet and citrusy flavors!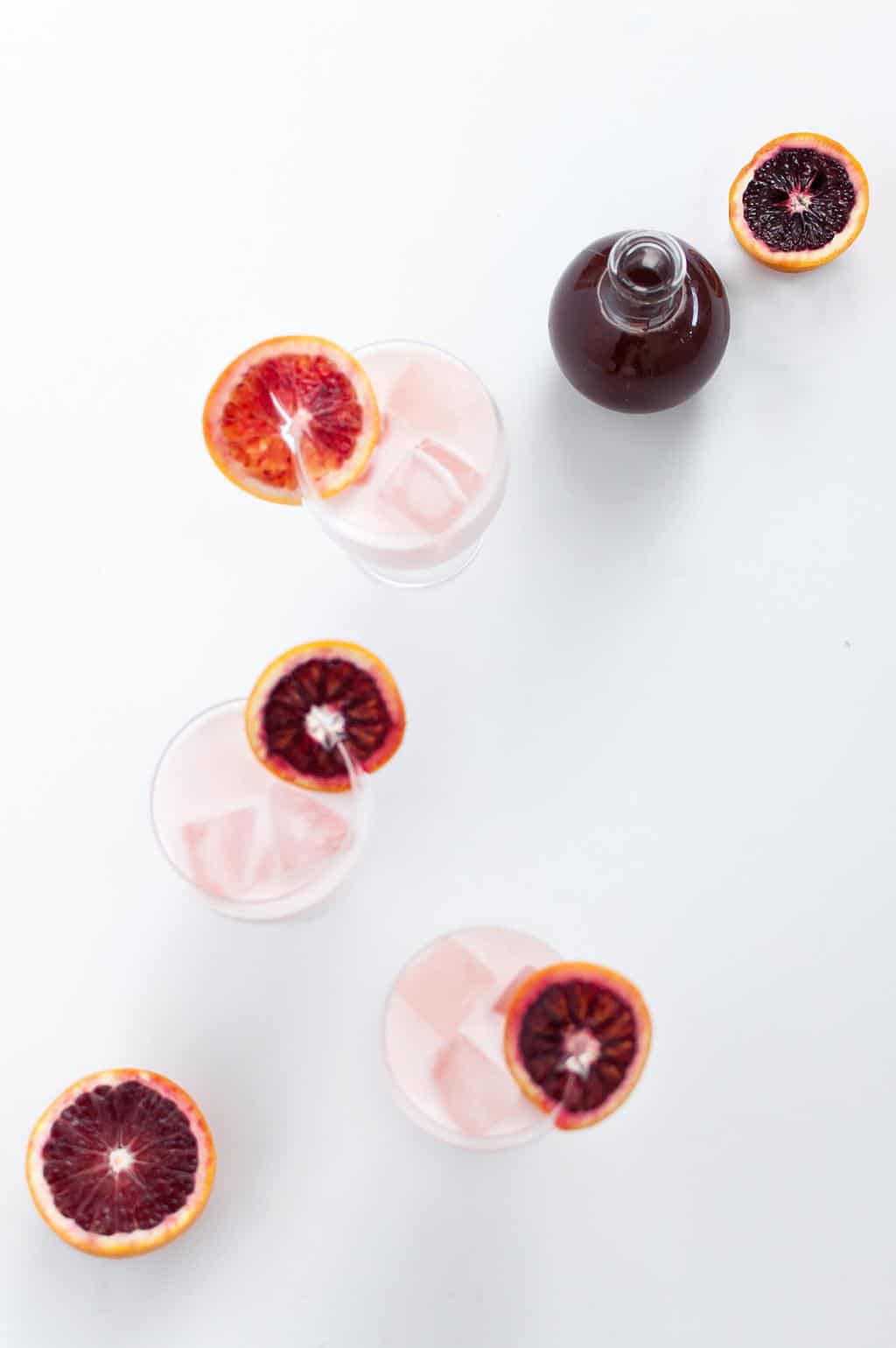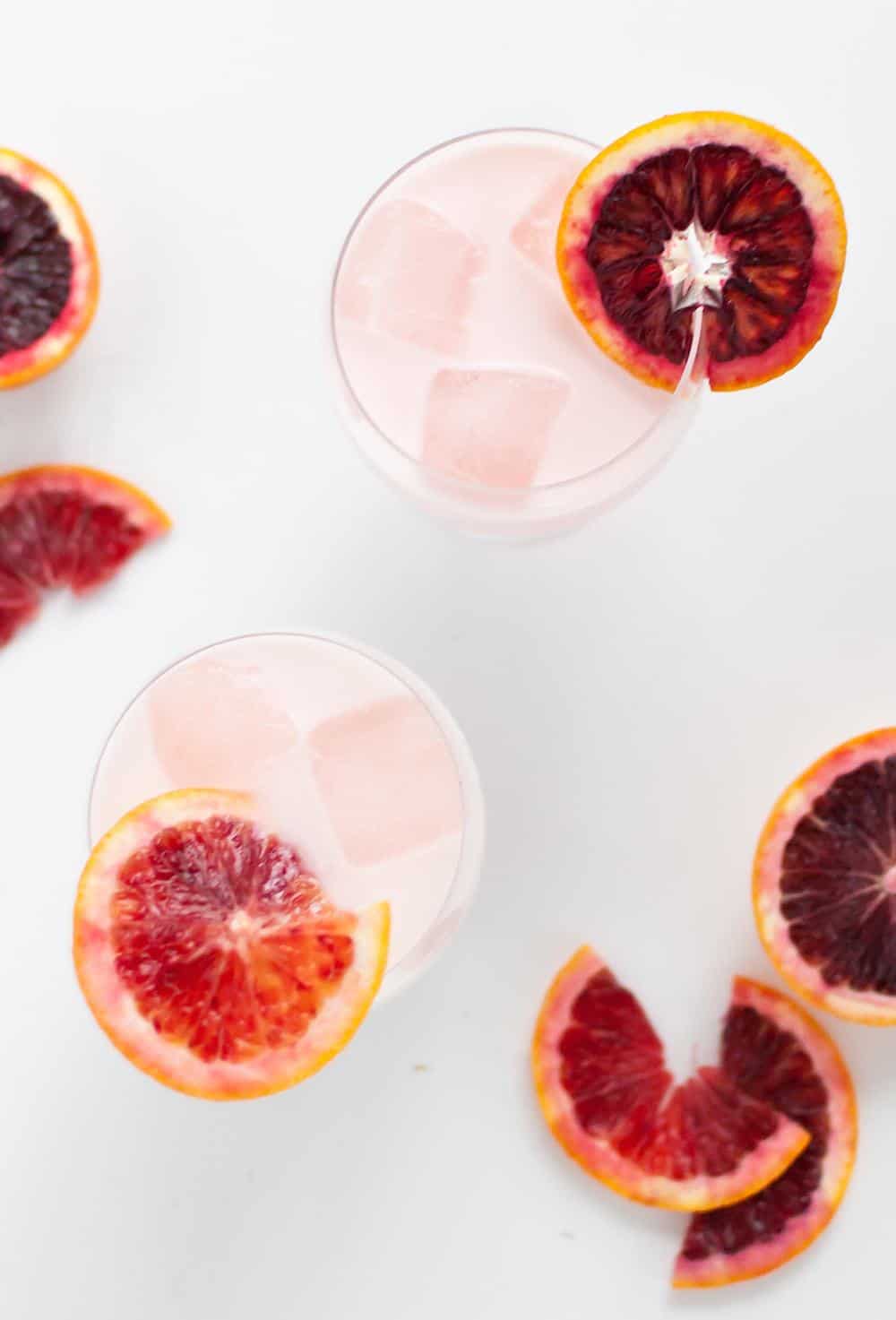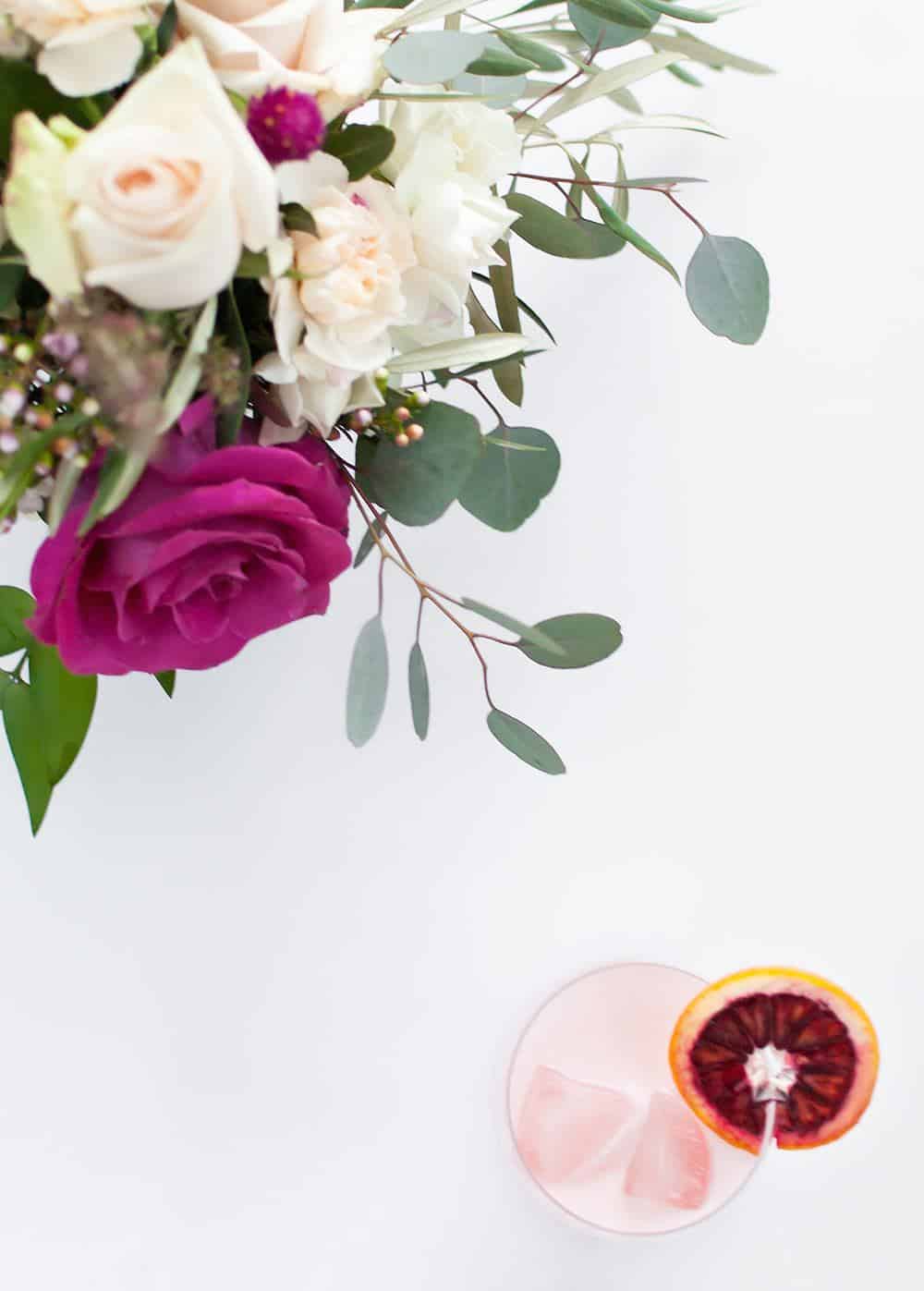 If you follow me on Instagram, you know I have been using lots of blood oranges in my cocktails. I can't help it! They are the prettiest color and have a slightly sweeter flavor then regular oranges.
Lastly, I wanted to add in a floral component, which is unexpected in a creamsicle. It paired so well with the Licor 43 and besides, what's Valentines days with out some roses?!
Speaking of, look at that hot pink rose — how perfect is that color? I will definitely be hinting to the Mr. to pick me up a similar bouquet soon!
Champagne is a great way to celebrate the day, but I like something a little more special and personal like making a custom drink together! Do you have any unique traditions for Valentines Day?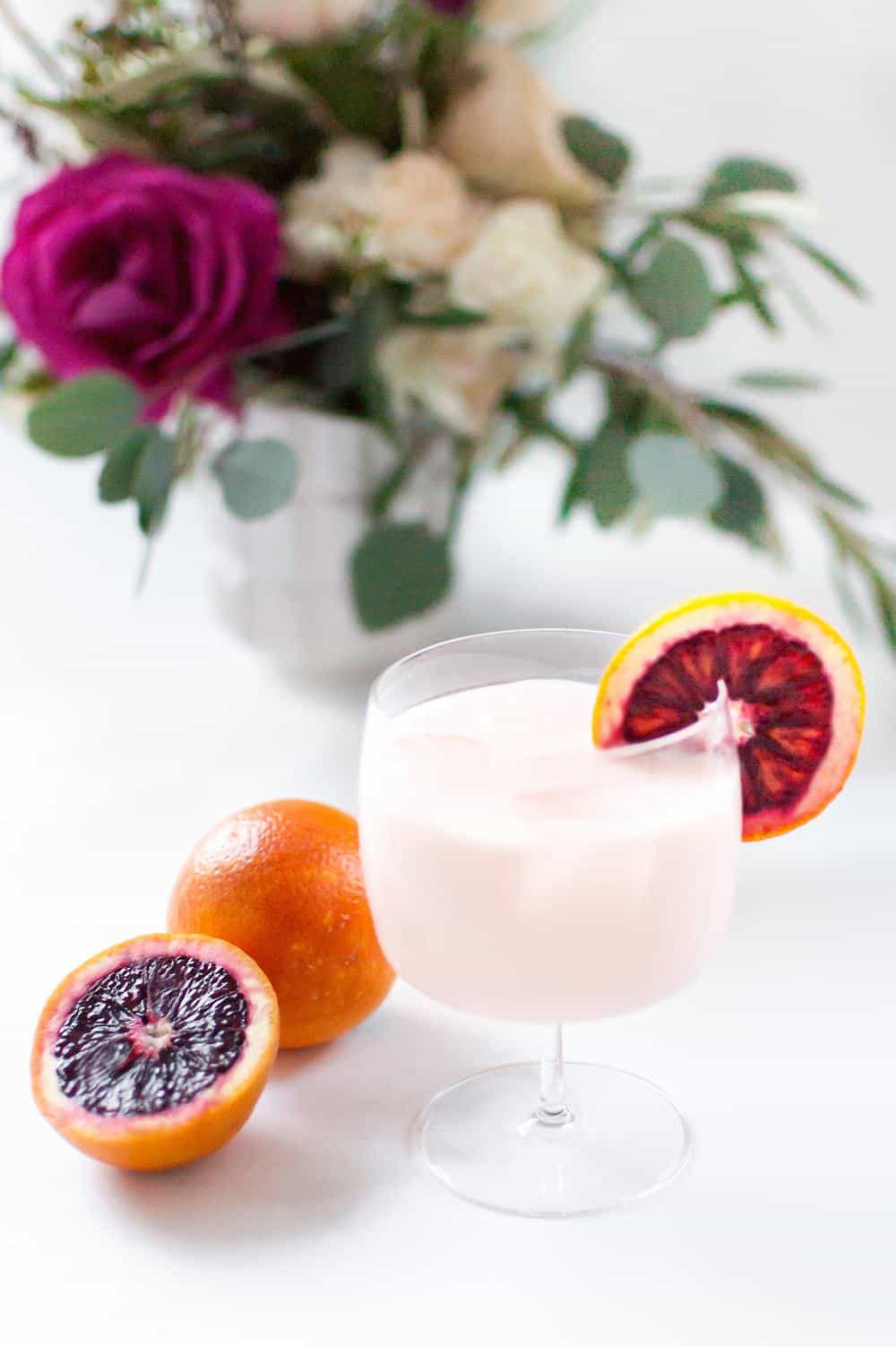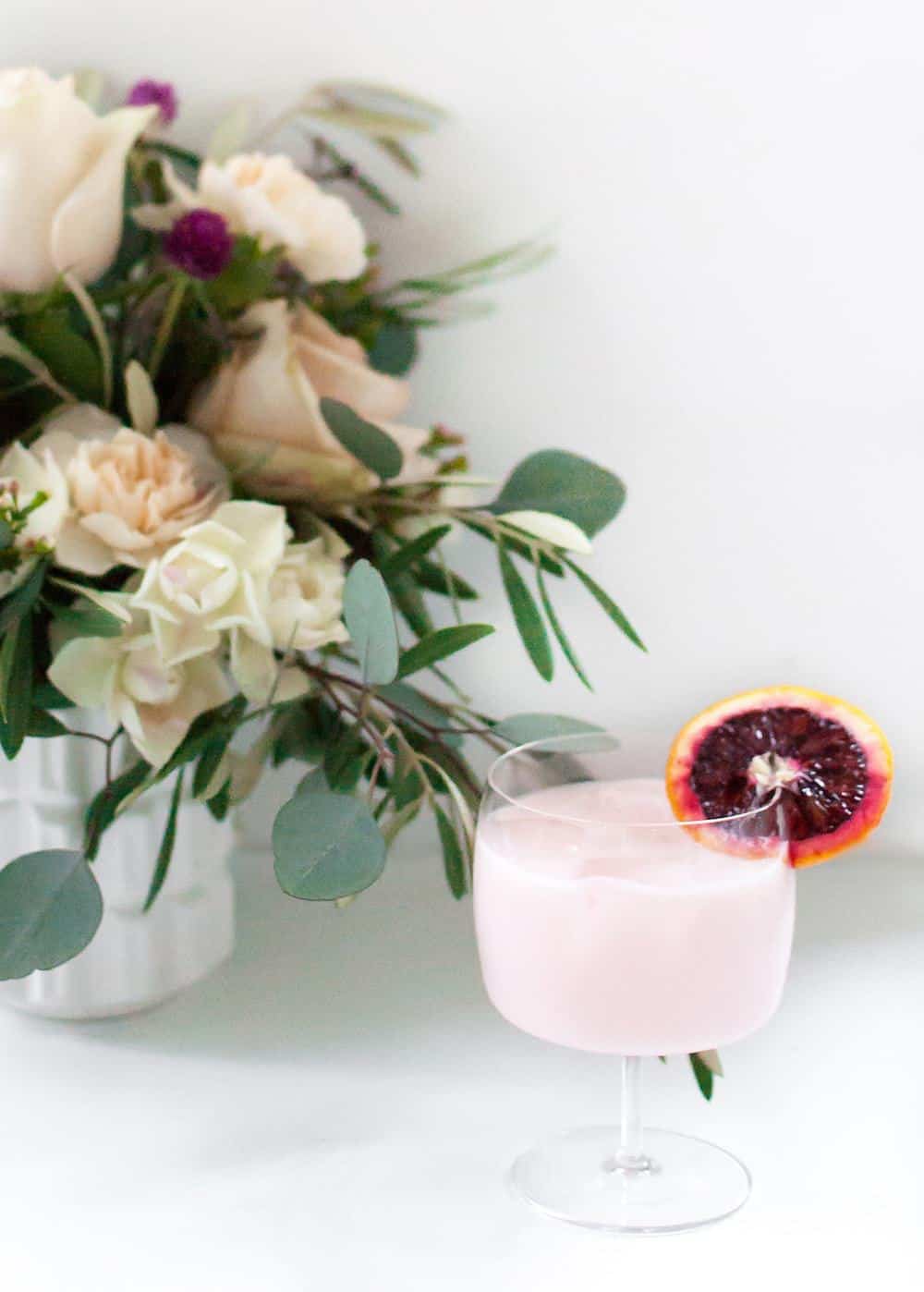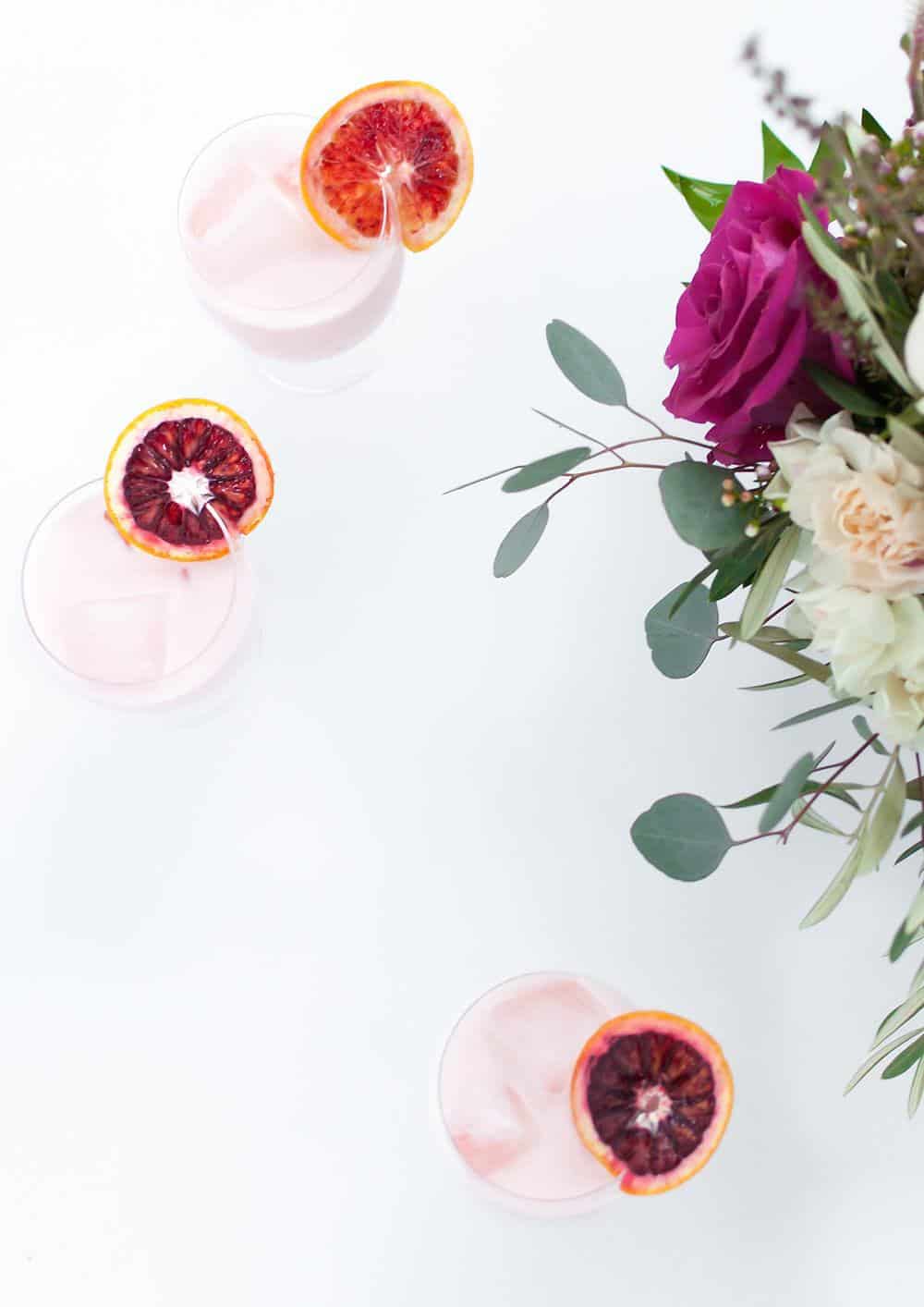 Blood Orange & Rose Creamsicle Cocktail (yields 2 drinks):
2 oz vodka (I used Belvedere)

2 1/2 oz Licor 43

2 oz organic cream

1 oz simple syrup

3 oz oz fresh blood orange juice

10 drops rose water

Blood Orange slice, garnish
Make simple syrup. Add all ingredients aside from blood orange slice into a shaker with ice. Shake and strain into a glass with ice. Garnish with blood orange slice.