DIY Marbled Macarons — Beautify your macarons with a simple ingredient! We used a whip cream trick to create these DIY Marbled Macarons!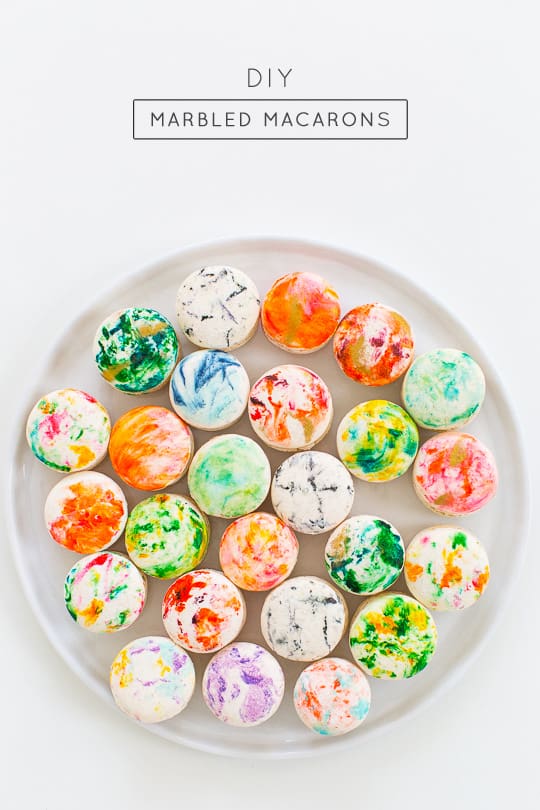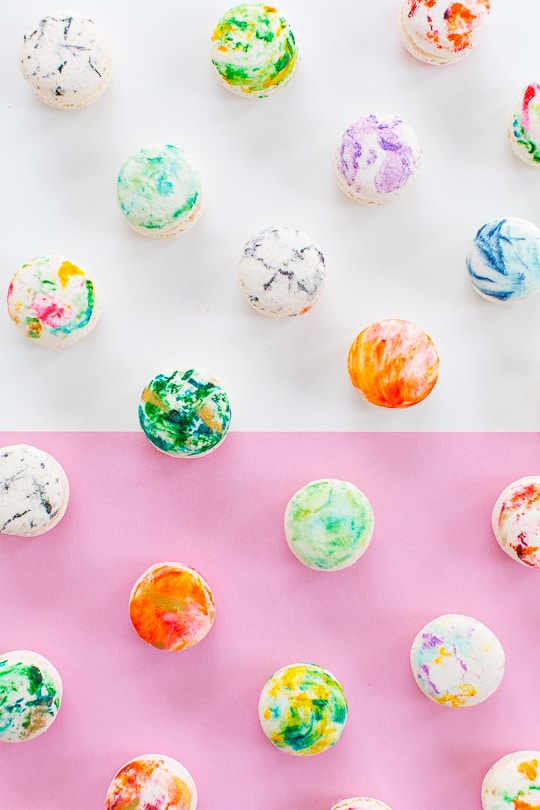 You guys, I may have just discovered my new favorite #glossaryofmacs project with these DIY marbled macarons!
I've been meaning to attempt this project forever. But I just wasn't quite sure how to make it work without baking the colors into the macarons themselves.
Not only does that cancel out a ton of people that wouldn't want the struggle of make their own macs, but the colors aren't nearly as vibrant or marbled that way.
We discovered this genius shaving cream marbling tutorial and then I finally figured out the perfect edible equivalent to make DIY marbled macarons with!
Now, my French die-hard fans will roll over in their graves for treating precious macarons to this technique.
But for those of you in this for the look and taste, these are just as good as any! Any guesses on what we used?!
Materials And Tools Needed To Make DIY Marbled Macarons
Almond or vanilla macarons
Whipped cream or Cool Whip
Edible gold dust (optional)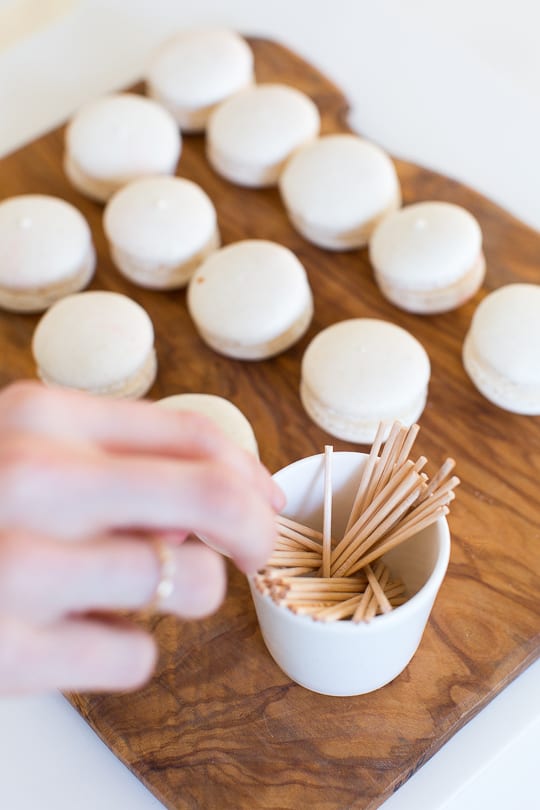 How To Make DIY Marbled Macarons
To start, you can tape down a sheet of wax paper to work on or you can just use paper plates if you're not making that many.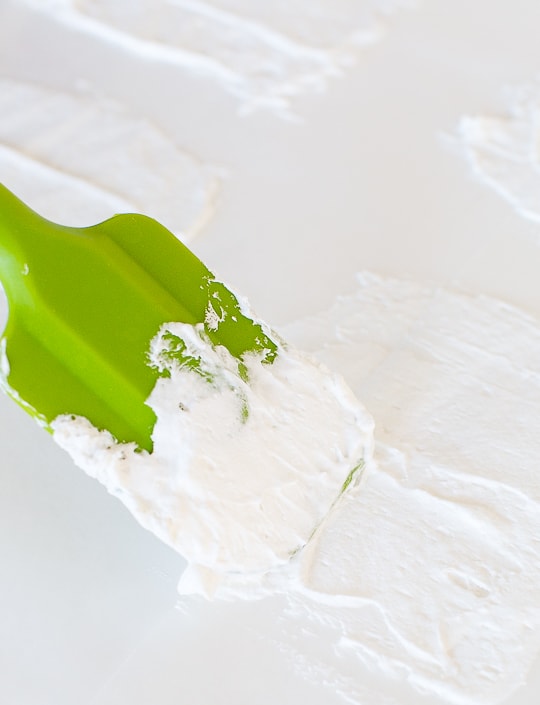 Even better than shaving cream? Whipped cream!
Use a spatula to smear a thin layer of whipped cream or cool whip onto your plate or wax paper. This is what you'll be dipping the macarons in!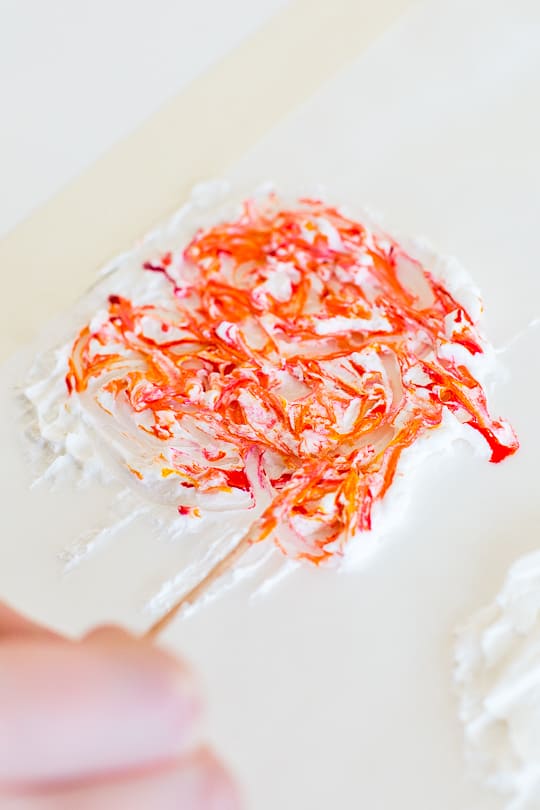 Using toothpicks, create a design in the whipped cream.
Below is a photo of what our food color patterns looked like to achieve each marbled effect. The more color, the more covered and "watercolor-ish" the macron will look.
If you're scarce with the color, it will yield a more marbled effect.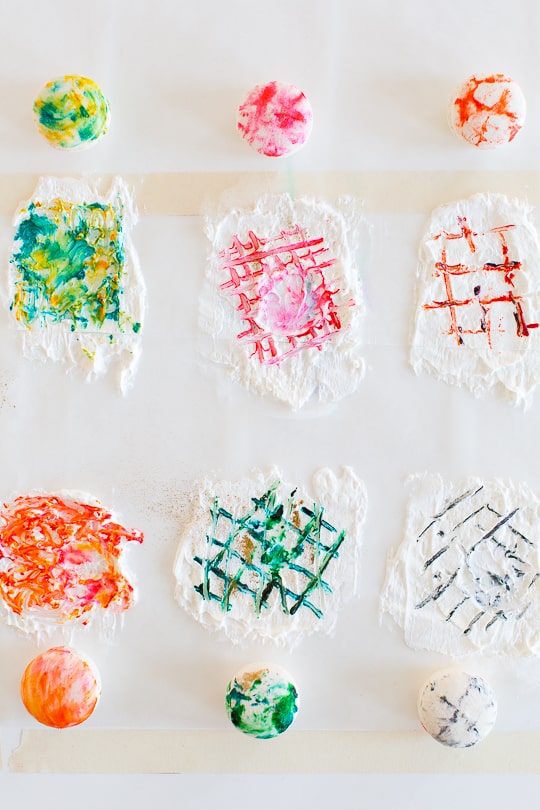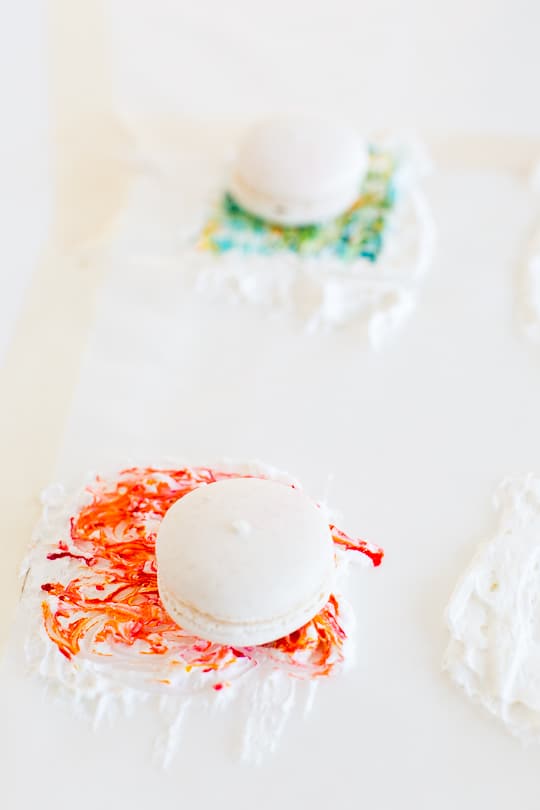 Once you have your color pattern, place the macaron on top of the whipped cream. Make sure the sides get covered by VERY gently rolling it in the cream.
Lift the macaron back up and wait about 30 second to let the food color sink into the cookie.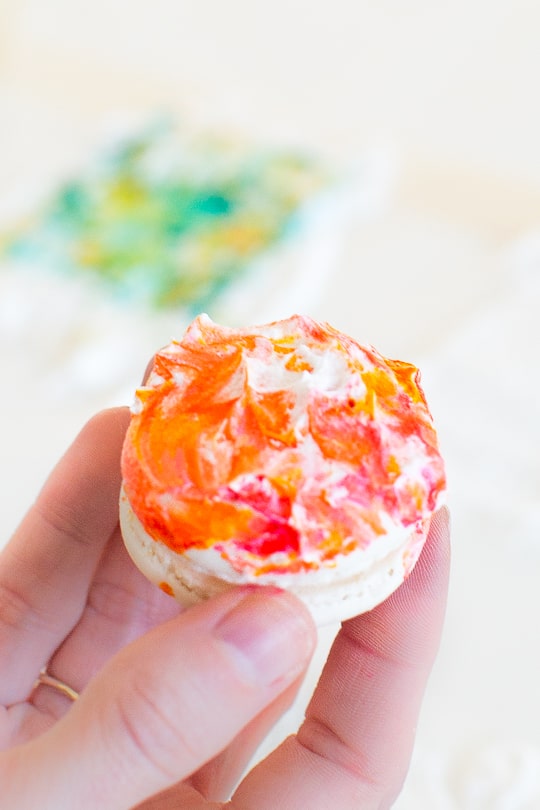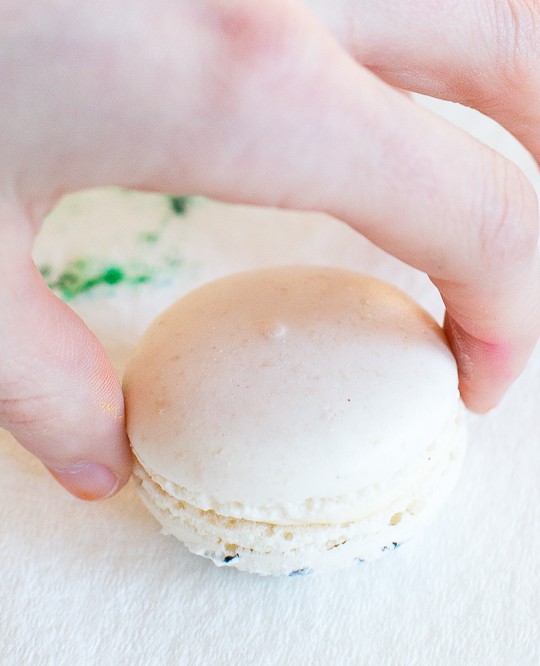 Now dab the whipped cream excess off on un-patterned paper towels.
You can gently wipe the cream off if you'd like a more brushstroke effect.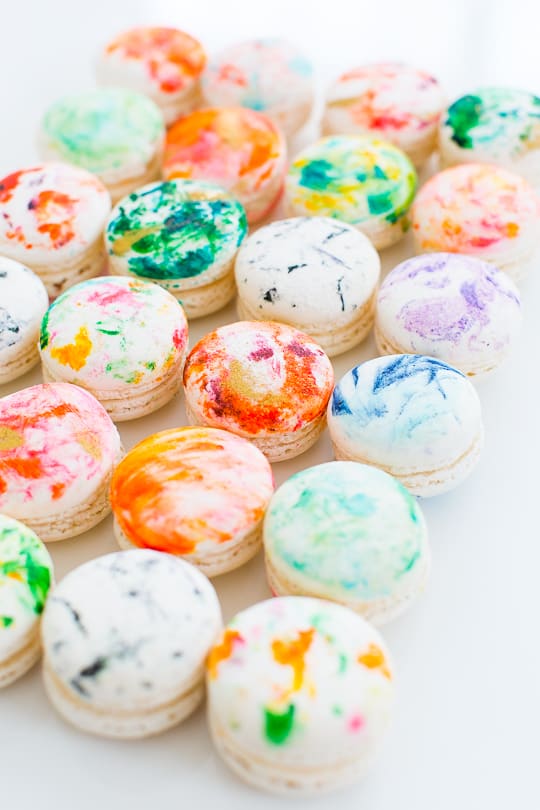 Now you can have a hey-day with every color combination you can think of!
We loved the idea of adding a bit of gold dust to the tops of some, and it's such a pretty end result!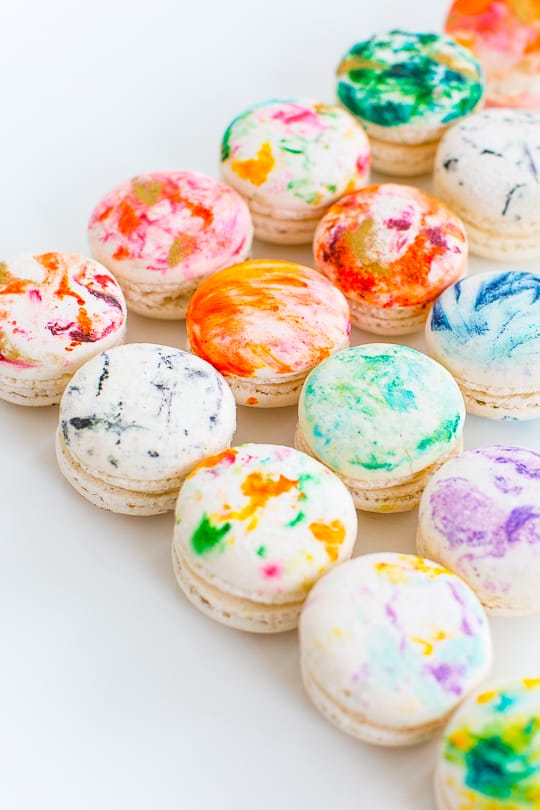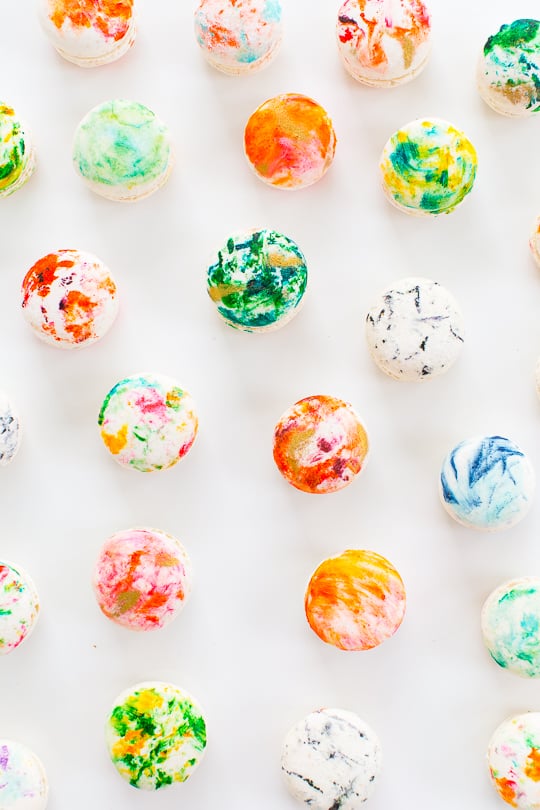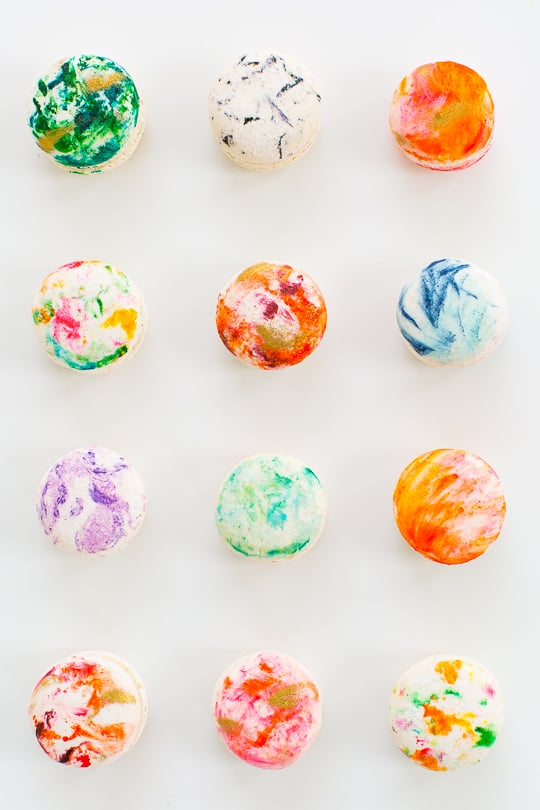 So what do you think?! Are DIY marbled macarons in your near future? I'm thinking they should be!
Be sure to share your creations with #glossaryofmacs on Instagram for us to follow along, plus you can see all of our other macaron creations here!