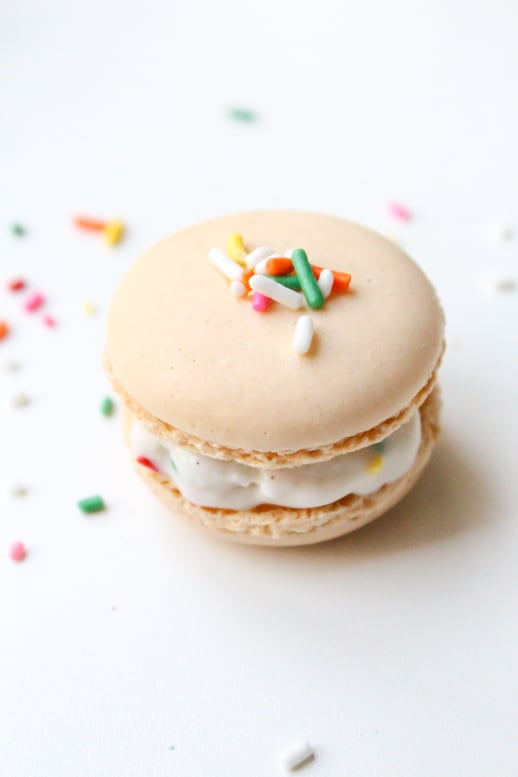 Yes, there are skinny macaroon ice cream sandwiches in heaven, and I have conquered the recipe! No, but seriously…
People always ask me how I survive with so many sugary recipes floating around my house all of the time. The answer to that is simple, I have really happy neighbors and friends. Plus, I do have some real life guilt-free recipes laying around, too.
These little cuties are less than 100 calories each and take all of five minutes to whip up. Plus, there are sprinkles involved. Can I get an amen? Also, I'm not sorry that these are macaroon sandwiches for cheaters. Have you ever tried to make macaroons from scratch that actually look cute? It's not easy, but going to Trader Joe's is, so that's how I roll.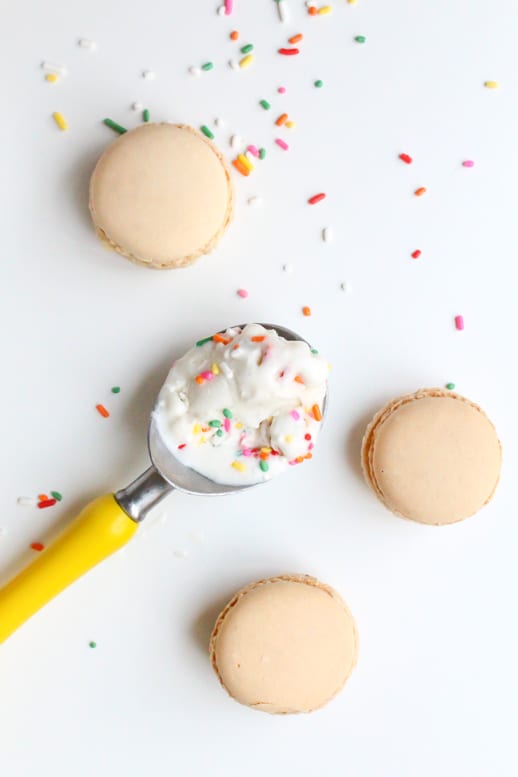 Ingredients:
Chilled macaroons (Trader Joe's, 45 calories each)
Edy's Slow Churned vanilla bean ice cream (30 calories for 2 tablespoons)
Sprinkles (not optional)
Agave or simple syrup (optional)
Dump some sprinkles in a bowl of the vanilla ice cream and stir them around. This doesn't really serve much purpose other than for cuteness, which is equally important, so just do it.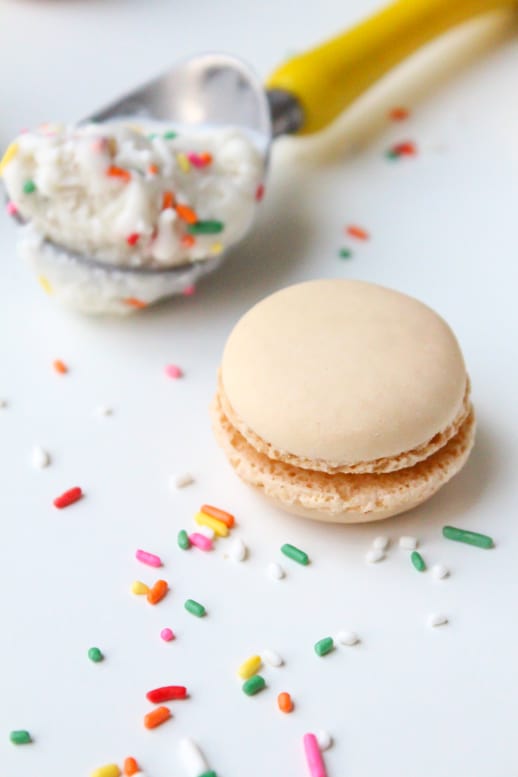 Next, split open a chilled macaroon (like an Oreo) and put a 1-2 tablespoon scoop of ice cream in the middle, and place the two ends back together like a sandwich.
Lastly, roll the edges of your sandwich in a bowl of sprinkles to decorate the sides. To place some sprinkles on top that won't fall off, dap a tiny drop of agave syrup or simple syrup on the cookie and then place sprinkles on top.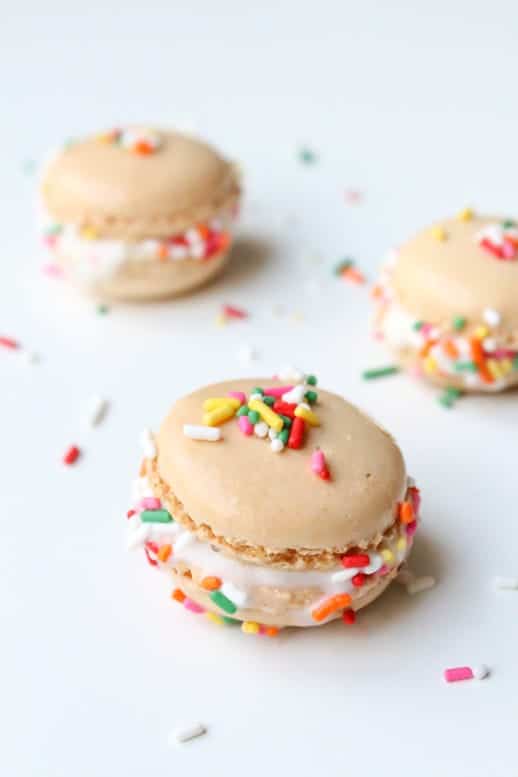 Now enjoy guilt free! Although I should warn you that you can still get a sugar high after eating an entire photoshoot's worth of these babies in one sitting. Don't judge me.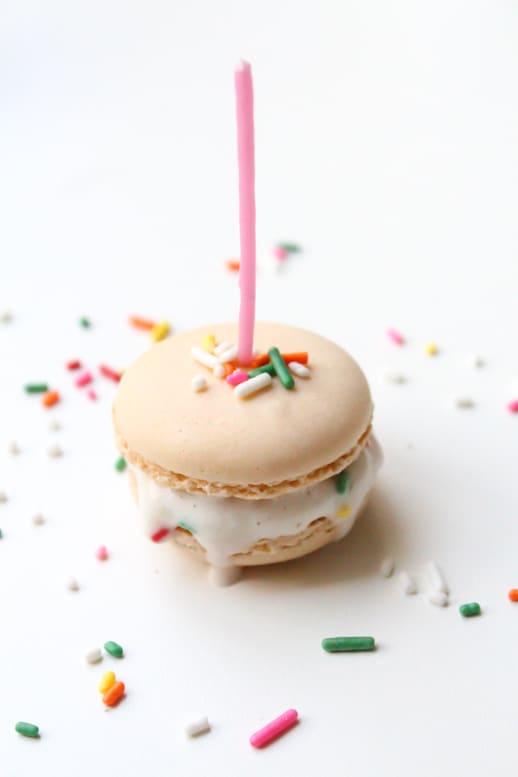 (or stick a candle in it!)
[pt_view id="d77ce63ee7″]