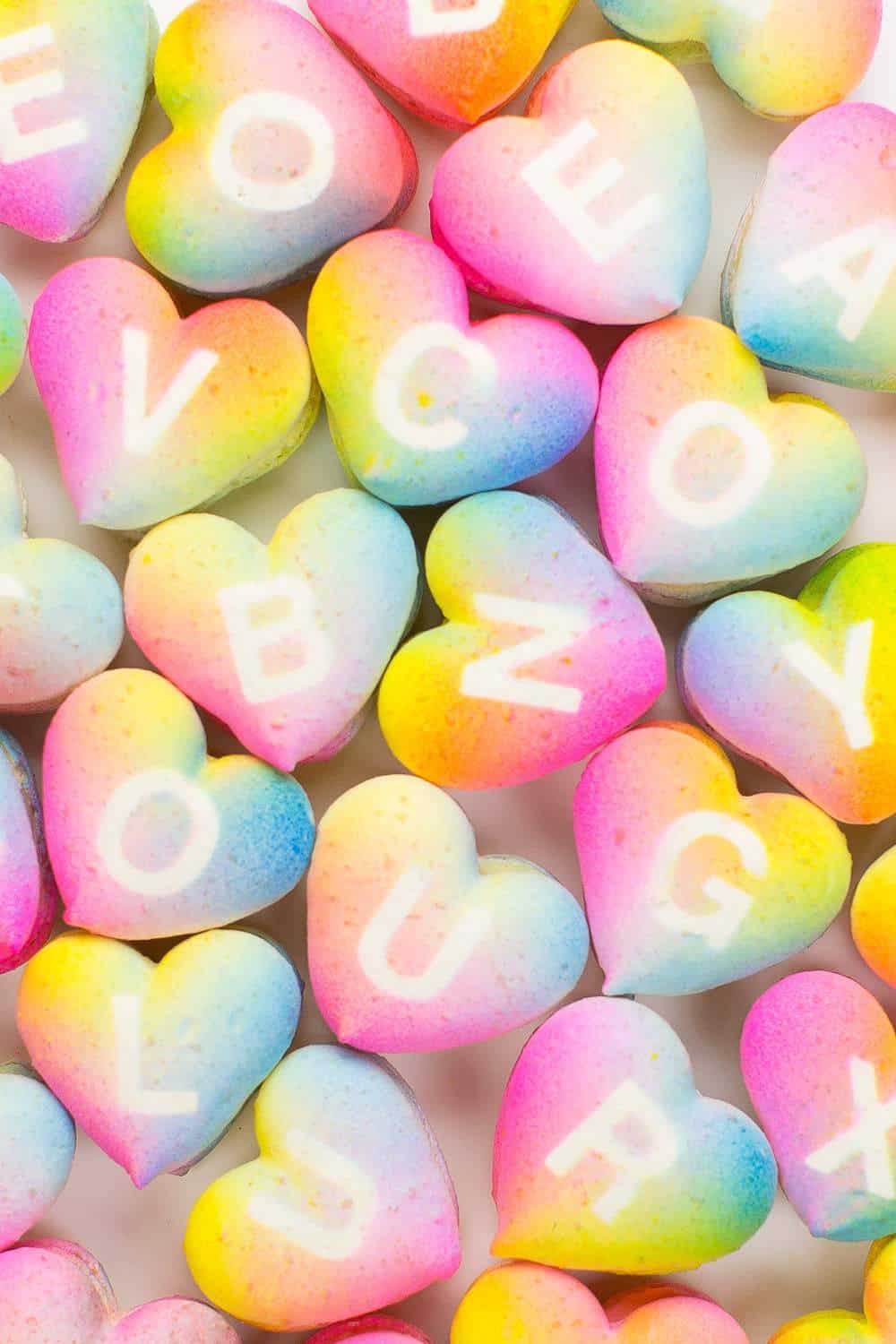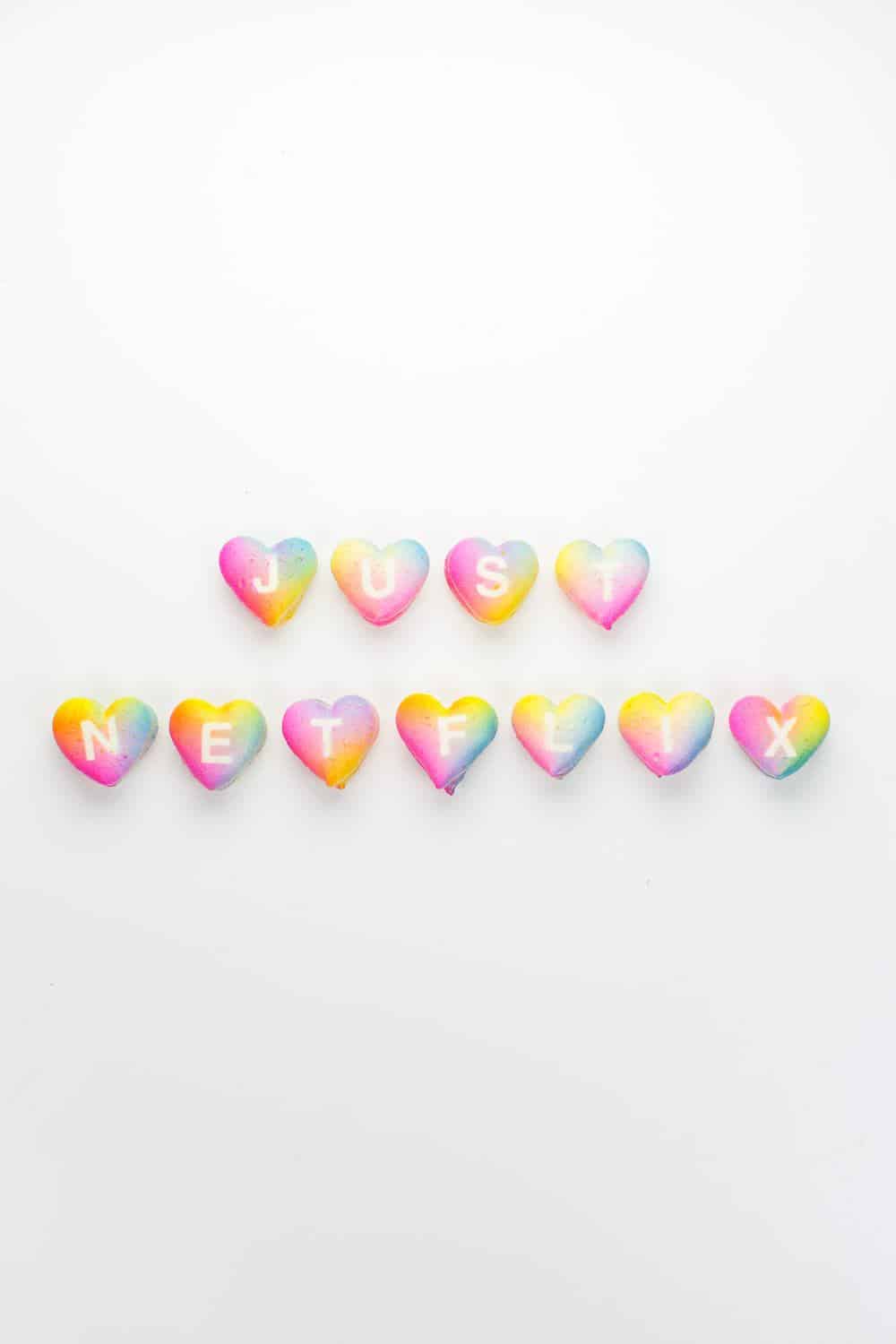 In case you're looking for a gift that literally says "I love you, but I also want to gift something that I like to eat, too", then these DIY gradient message macarons are perfect for you. That and the fact that you don't have to be a skilled painter by any means to be able to make these. If you can aim hairspray, then you've got this!
Admittedly this also about me wanting another excuse to repurpose this gradient idea after the cute little video we made back in December, and phrases for Valentine's Day seemed pretty fitting, right? I mean, how many times have you wanted to relay the message "just netflix" in the nicest way possible before? My point exactly…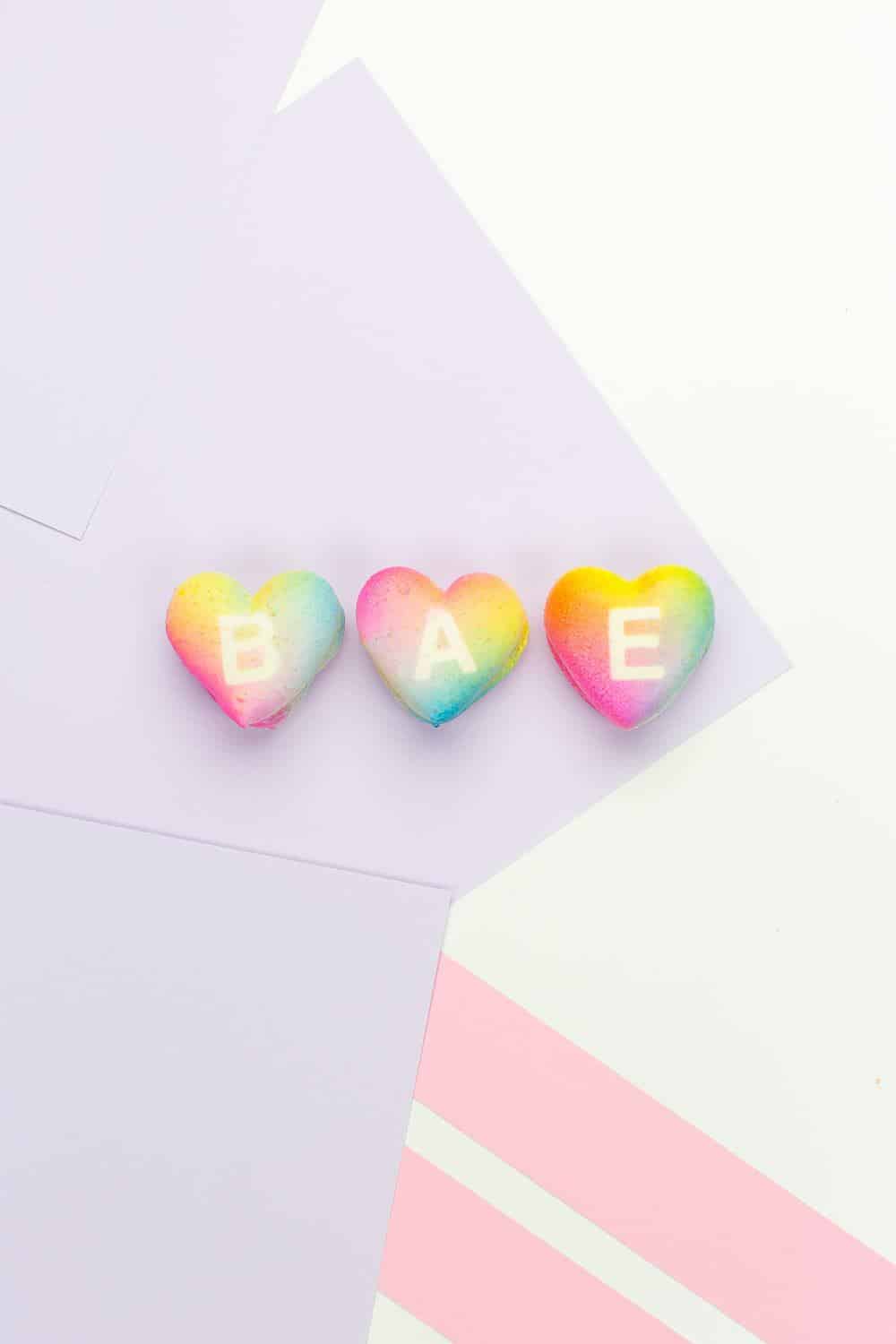 Materials:
Heart shaped (or whatever shape you want) macarons, ours are from Tout Suite!
Edible color mists in red, blue, yellow, and pink
Thick paper letters and almond extract (or sticky letters if you don't care about extreme food safety rules)
Food dedicated paint brush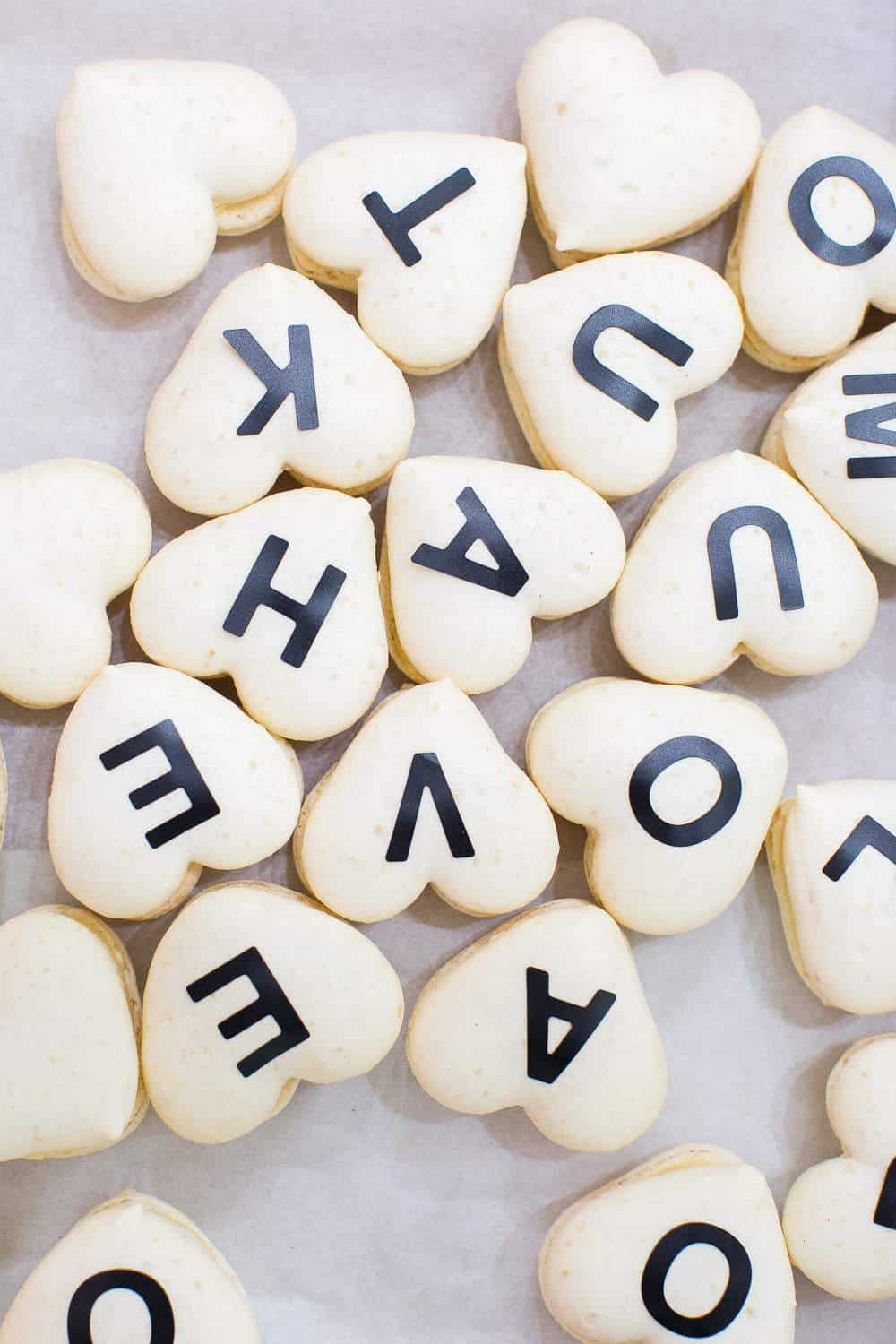 Brush a tiny bit of almond extract on the back of the paper letters so that they stick to the macaron well without the extract running.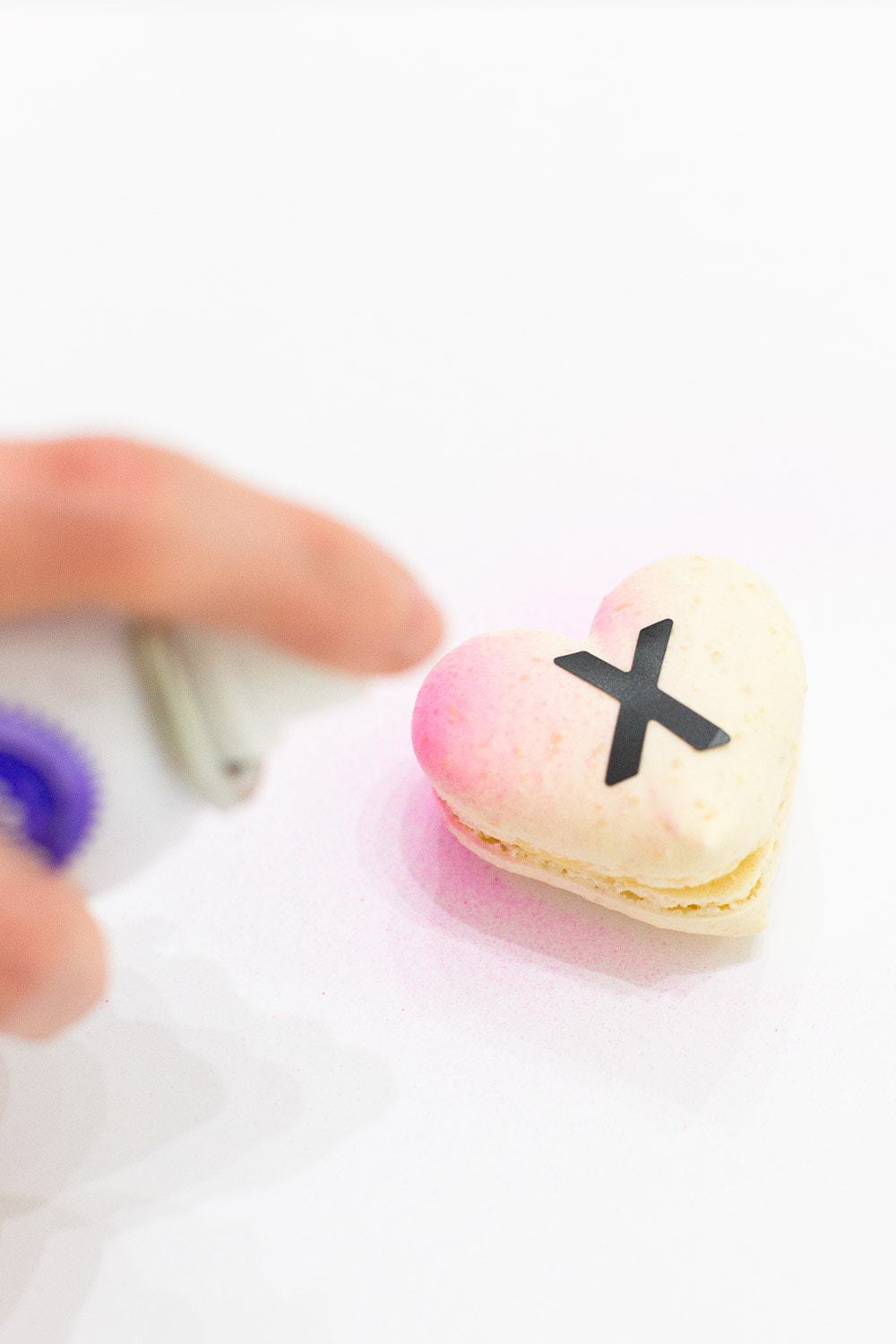 Hold the color mist about 6-8 inches from the macron, and spray each color on about 1/4 of the macaron, letting the color overlap each other just a little. The colors will automatically blend to create the gradient. Super simple!
Now just peel the paper letter away and you'll have made the perfect letter stencil!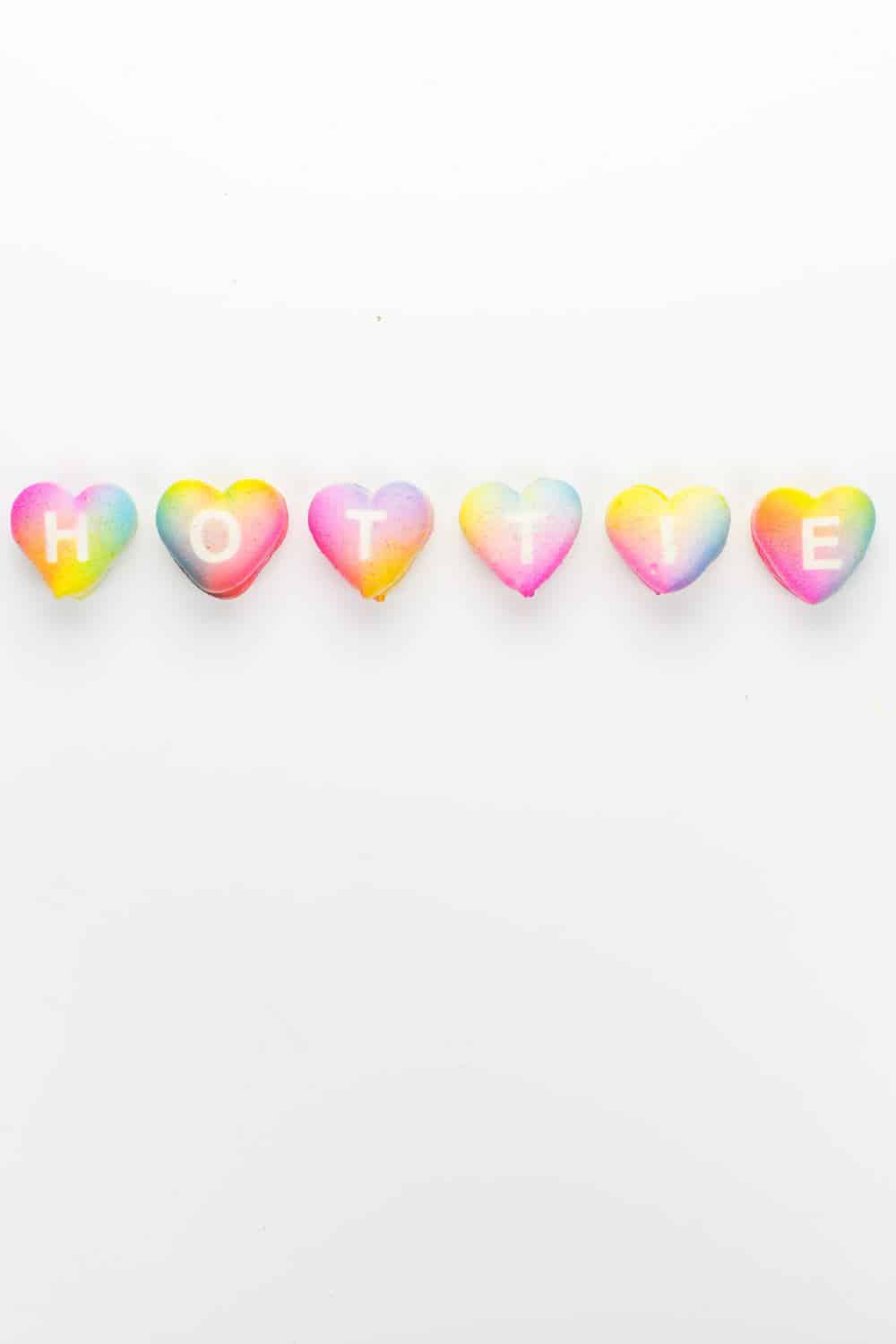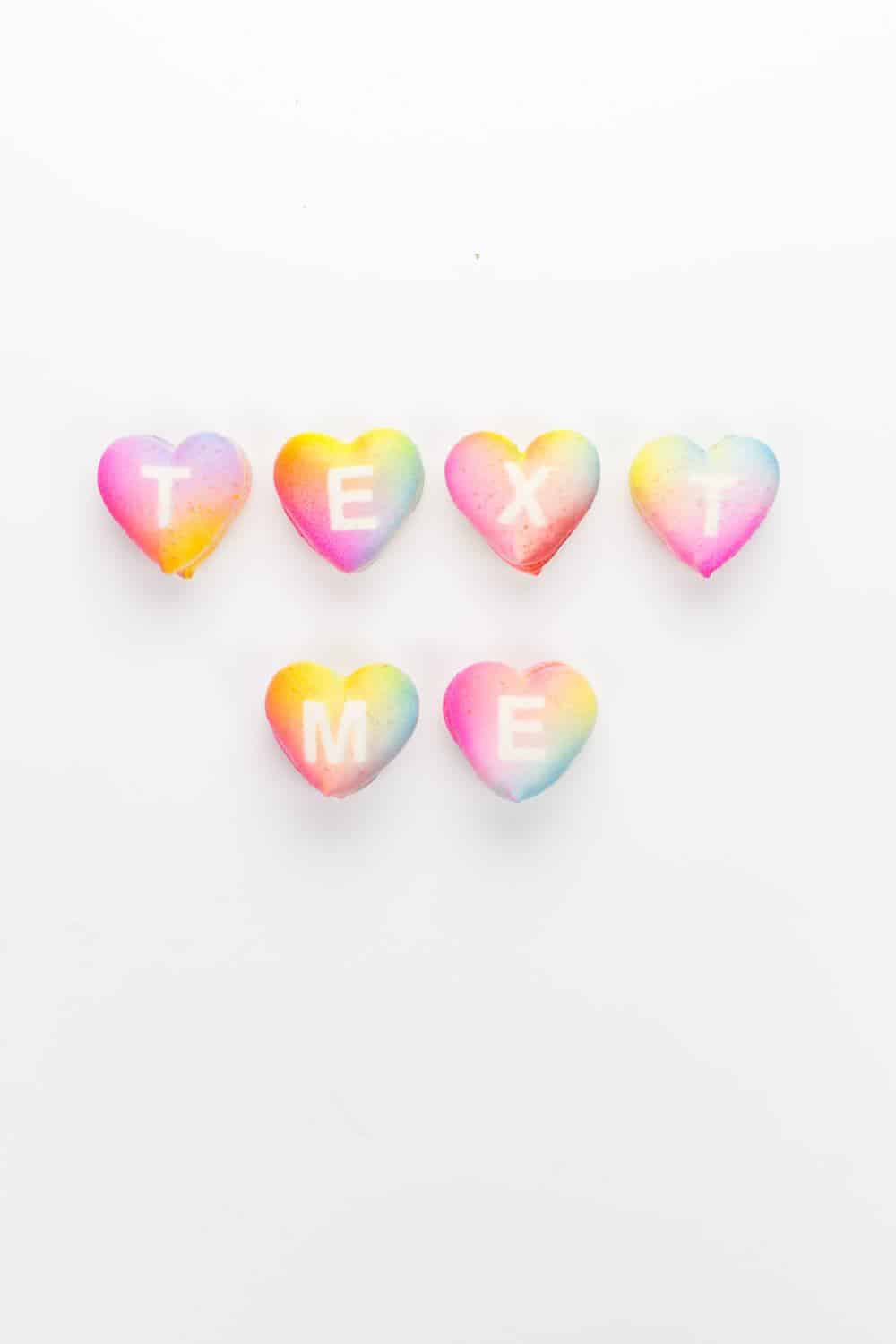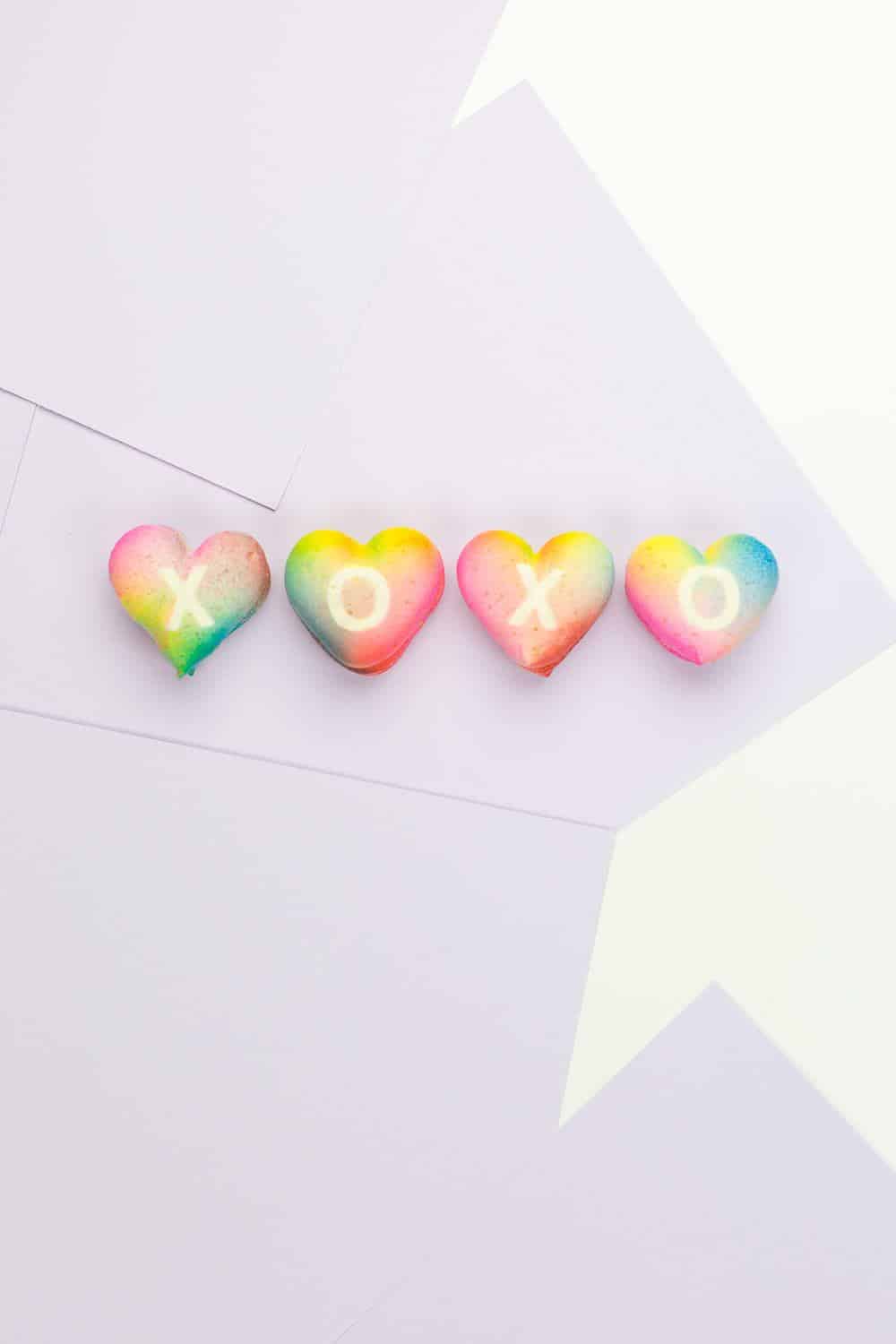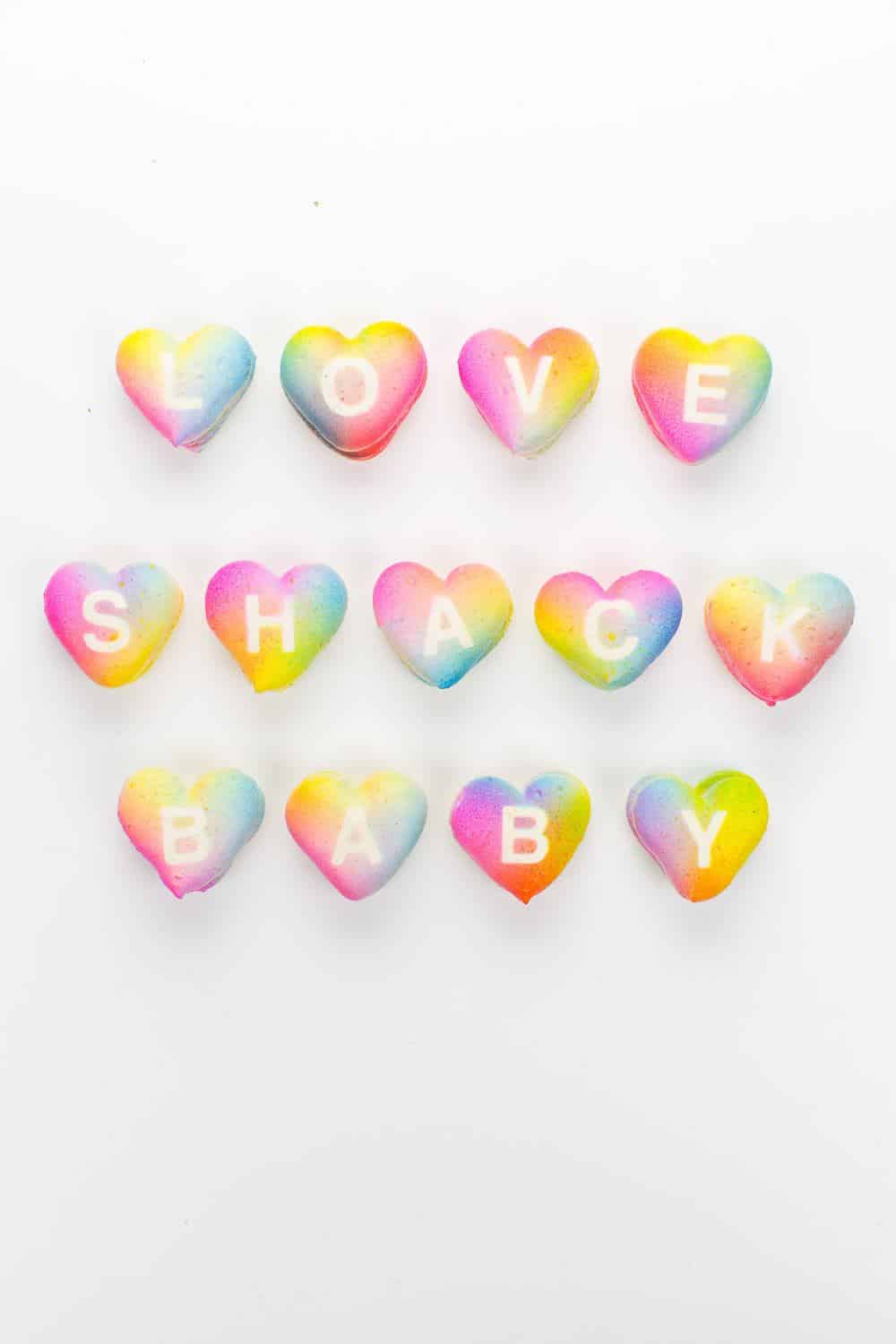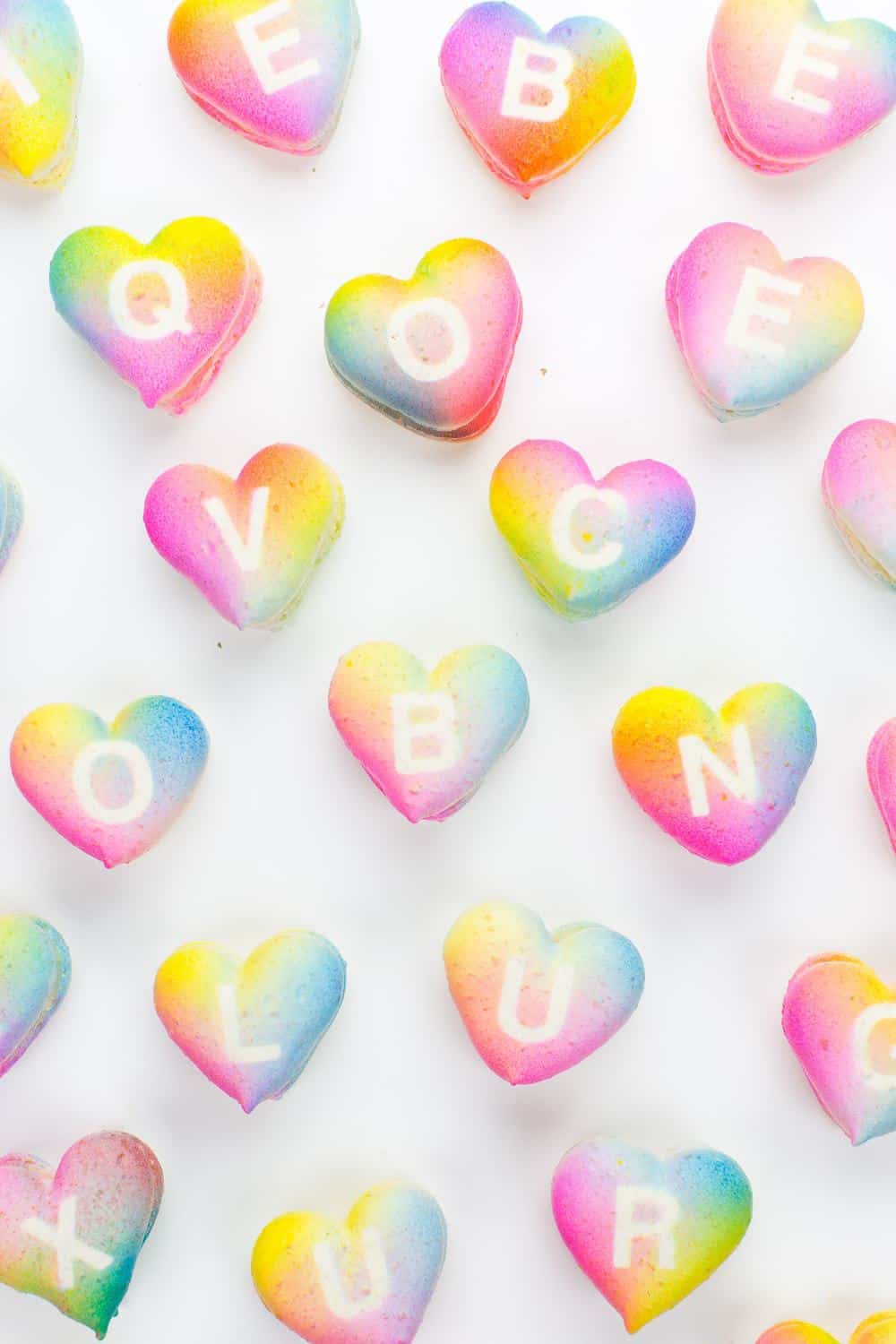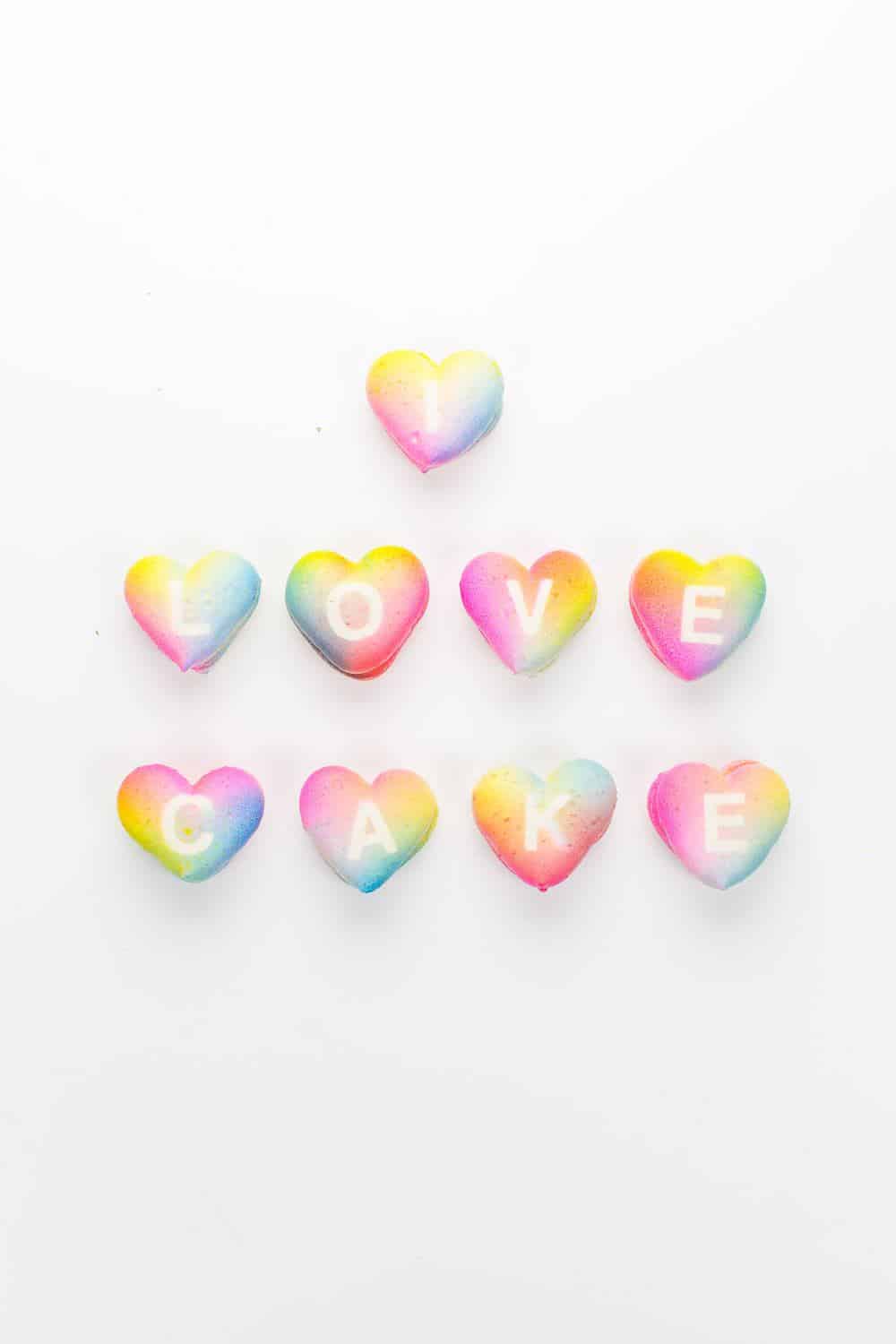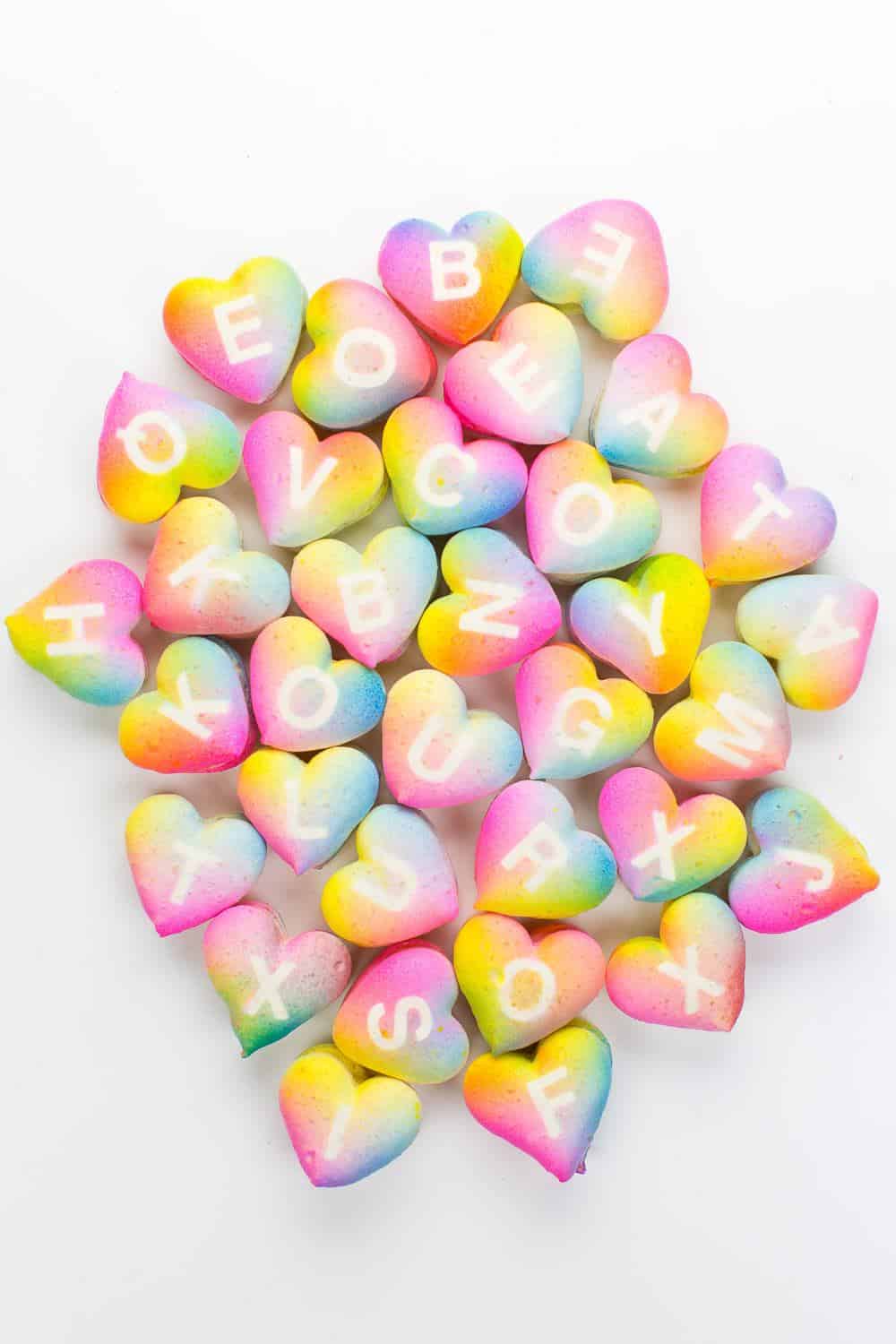 You all have to promise to let me know how your Netlflix message delivery goes, okay? And just in case you can't get enough heart macarons in your life, we made these last year that are still at the top of my list!
Be sure to share your version of these (or any of your favorite S&C projects!) with #mysugarandcloth and #sugarandcloth in socials!
photos by Jared Smith