Homemade Macaron Ice Cream — We're expanding our macaron projects to a whole new level with this Homemade Macaron Ice Cream recipe!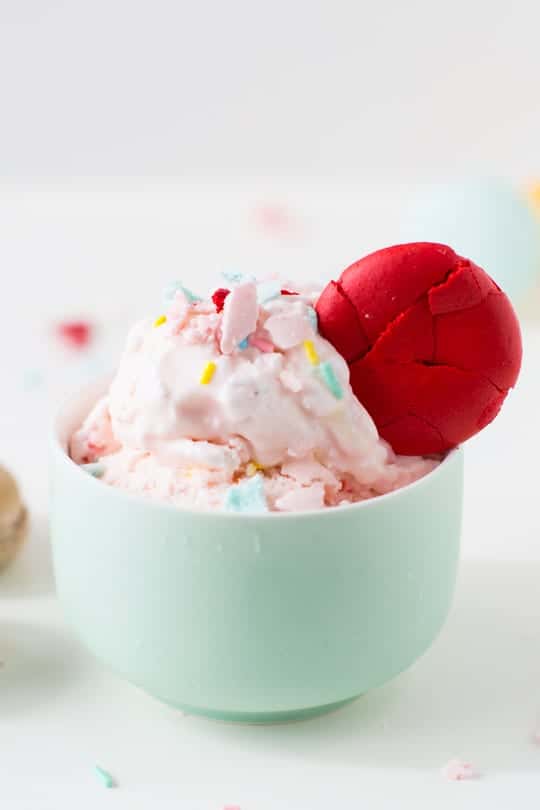 Since this past Friday was National Macaron Day (and I MISSED IT?!), I figured I should make it up to myself today instead.
After all, I don't want to be the self proclaimed macaron fanatic. And then go down in history as the girl who didn't know when national macaron day was.
Anyways, I'm trying to save some face with this Homemade Macaron Ice Cream recipe. And it's either working out reallllly well. Or I'm still sugar high from yesterday?
Okay, but in all seriousness, this is one of the most delicious ice cream recipes I've ever made, National Macaron Day or not!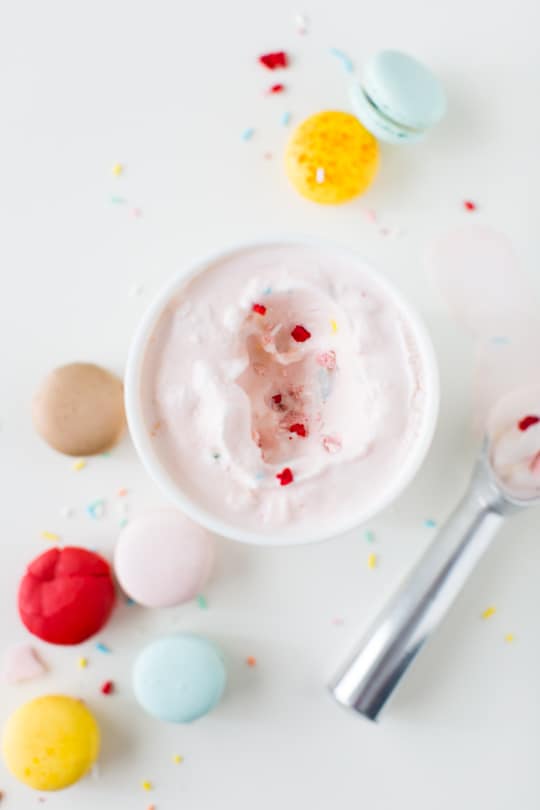 Ingredients Needed To Make Homemade Macaron Ice Cream
(yields 12 servings)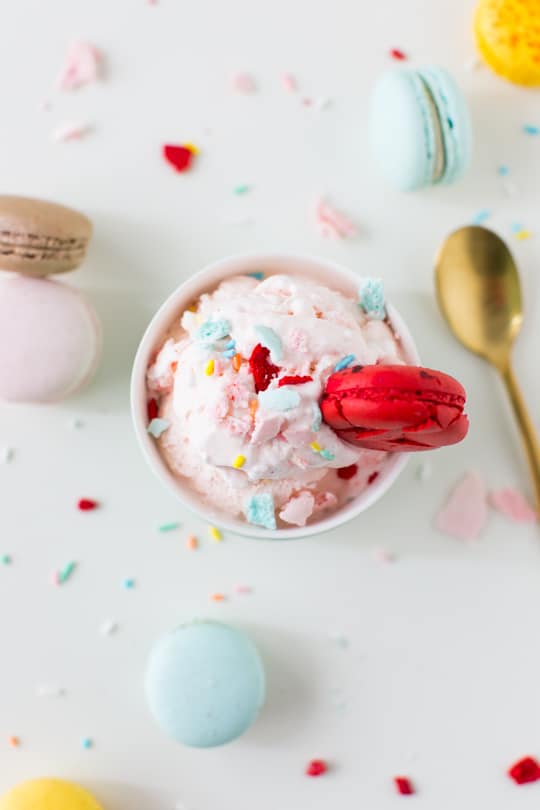 How To Make Homemade Macaron Ice Cream
First, mix the half and half, heavy cream, vanilla, and sugar together in a large bowl until the sugar is fully dissolved.
Pour the mixture into the ice cream maker and let it mix for about 10 minutes until it thickens just a bit.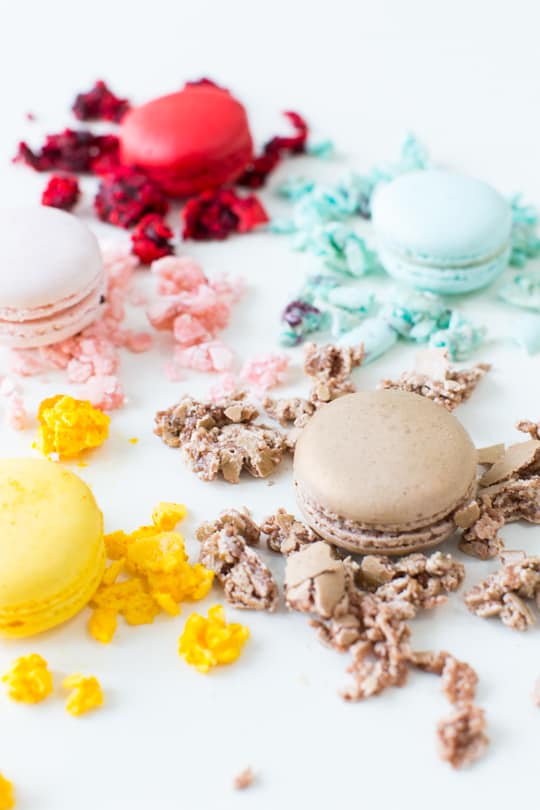 And then add in the macaron crumbles.
Note that the darker/more vibrant color of macarons you use, the more it will alter the color of the ice cream.
We used mostly pastels and one red, which is why it has a slight pink tint to the ice cream.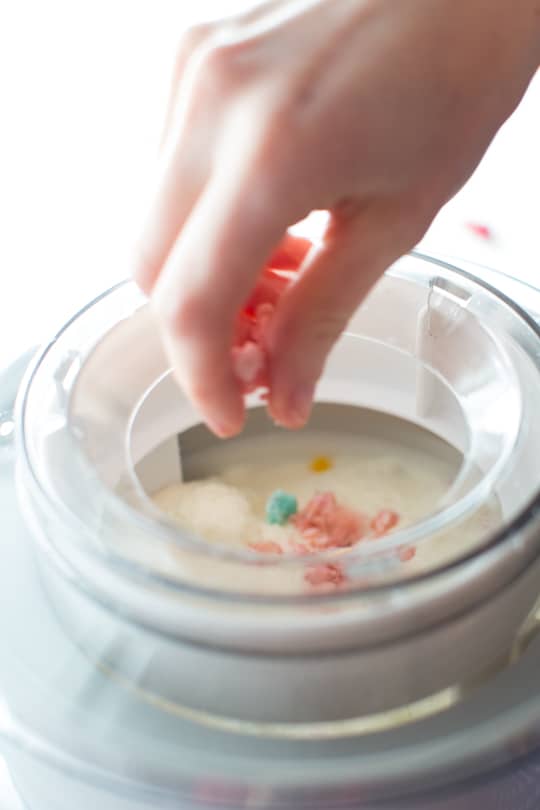 Toss in a few sprinkles just before you're completely finished mixing the ice cream.
Then, pour into an airtight ice cream container and let it sit in the freezer for about an hour or two to fully harden.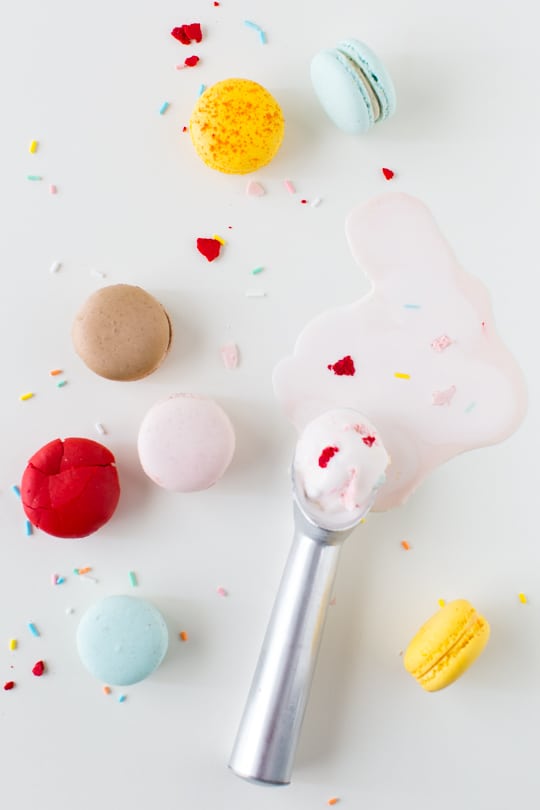 Now all you have to do is scoop and serve. And maybe even add an extra mac on top as a garnish!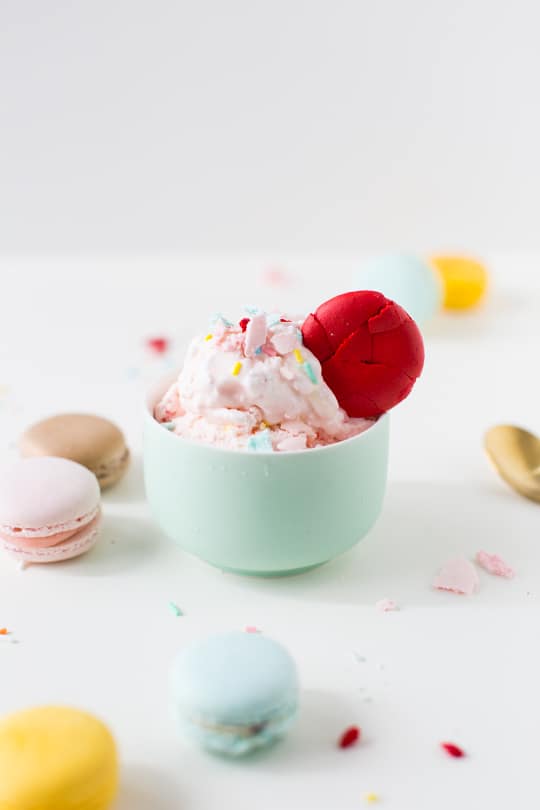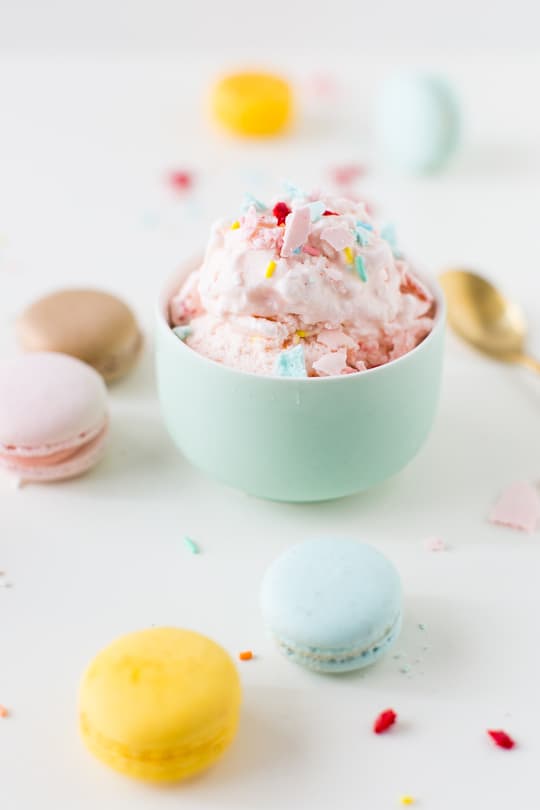 What do you guys think, is this not super cute and delicious or what?! It's two of my all time favorite things together, and I think I'm in love!
[pt_view id="d77ce63ee7″]