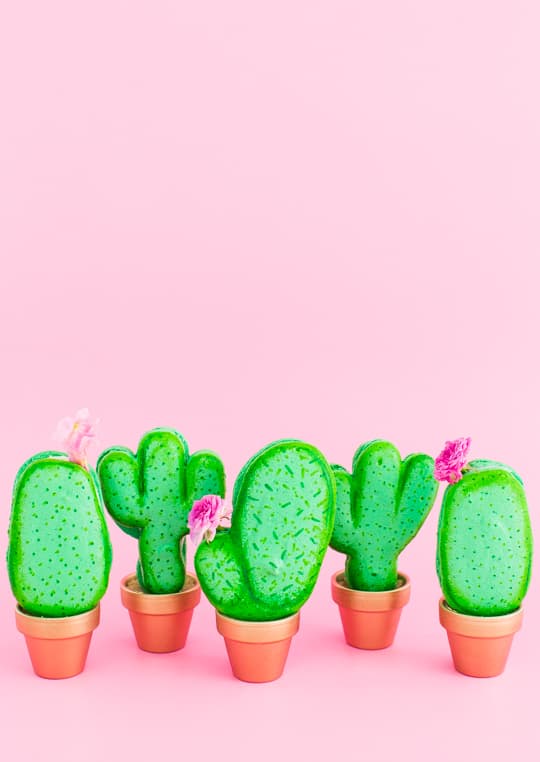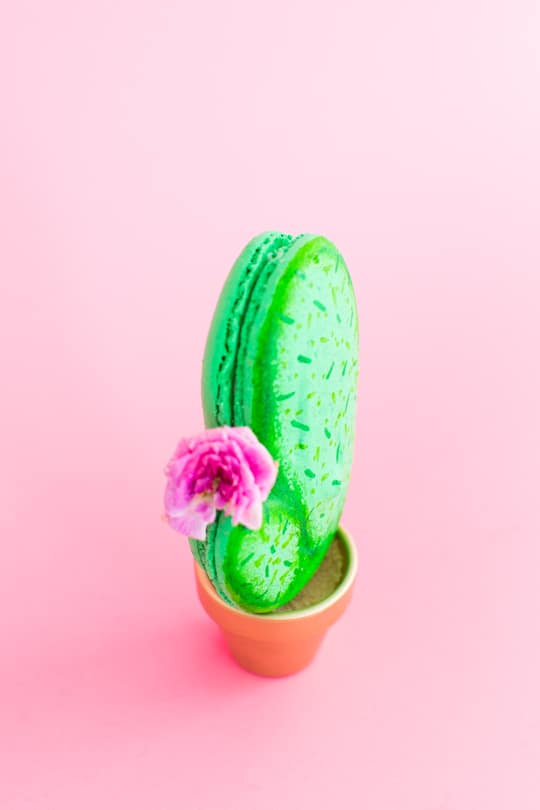 I've had this little DIY up my sleeve for a while now (inspired by my DIY Christmas cactus tree , of course), and I'm so pumped to finally share it with you! I'll just leave out the part about me squealing like a school girl when I figured out how to make these DIY potted cactus macarons stand up all by themselves, I may or may not have showed everyone in the building…

MY LATEST VIDEOS
The point is, is that they're as sweet as they are cute, and they're also one of the few cacti you can actually encourage kids to take a bite out of. Instead of searching for pricks and needles, you'll just get the honor of enjoying their sugar high.
Materials:
Cactus shaped macarons (mine are from Tout Suite, but for tips on piping your own macaron shapes, I recommend this book!)
Gold spray paint (optional for the pots)
Edible flowers (from Whole Foods, optional as a garnish)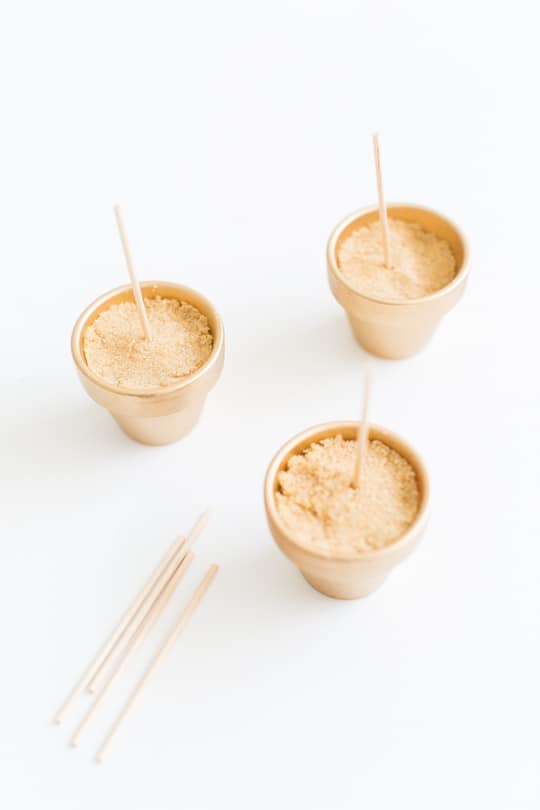 If you want to spray paint the planters gold, go ahead and do that first so they have plenty of time to dry. Once they're completely dry, fill them with brown sugar (packing them down tightly) and insert one of the mini dowel rods into the middle of each planter, these will hold the macarons up right to appear "planted".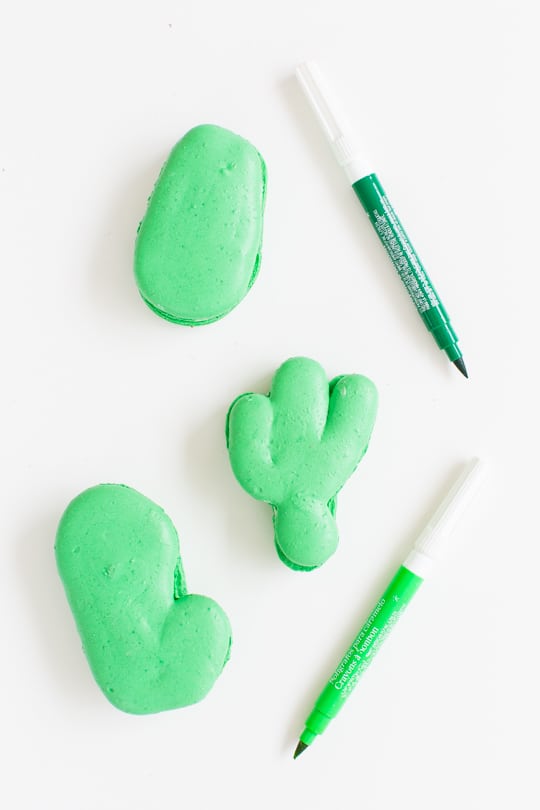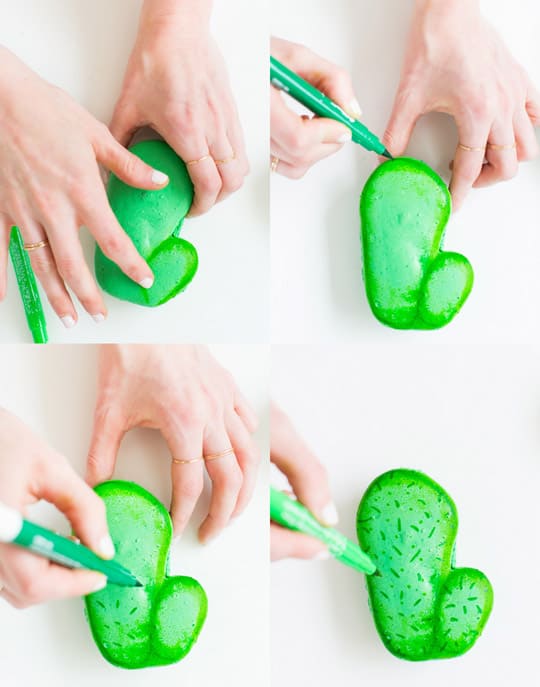 Once you've created each of the cactus shaped macarons, use the light green edible marker to go around the edges, little by little, and fade the color inward with your finger to create dimension. Next, to a few focal areas with the dark green edible marker to pronounce the shapes a bit more, and blend.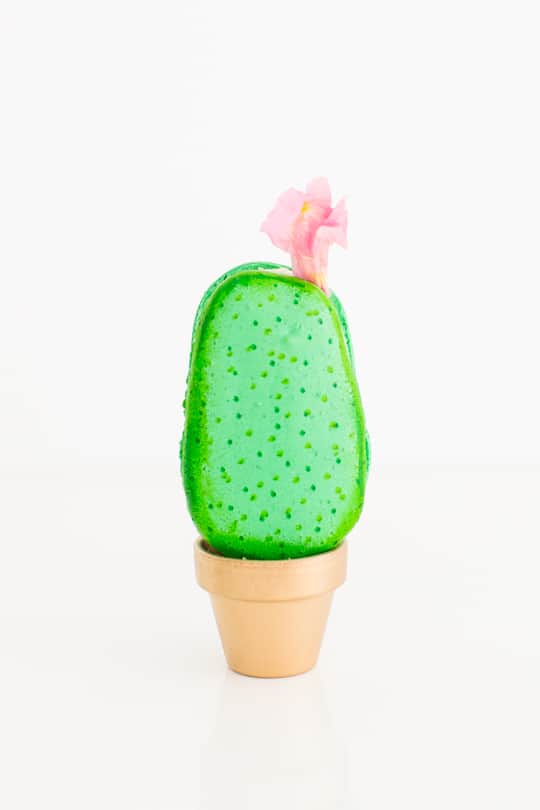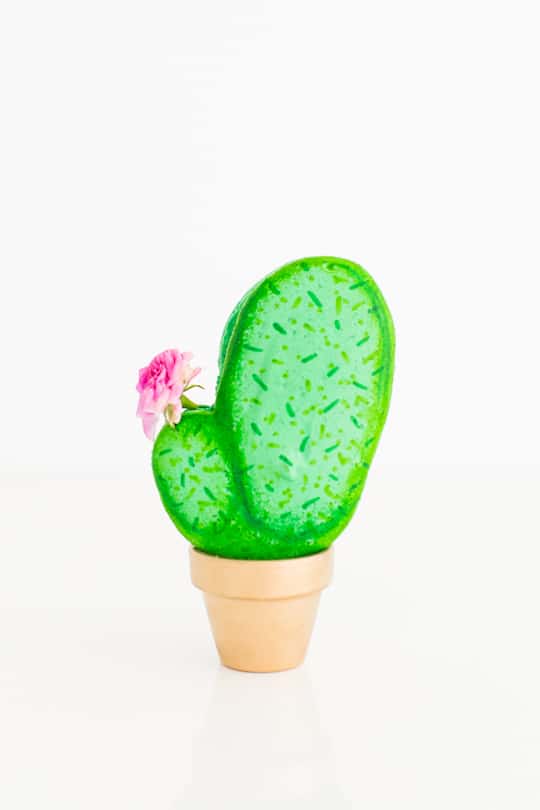 Lastly, add dots or small strokes of both colors to look like the spines, and you can even add an edible flower to the top to look like the blooms! Stick the macarons onto the dowel rod in each planter, and you're all set!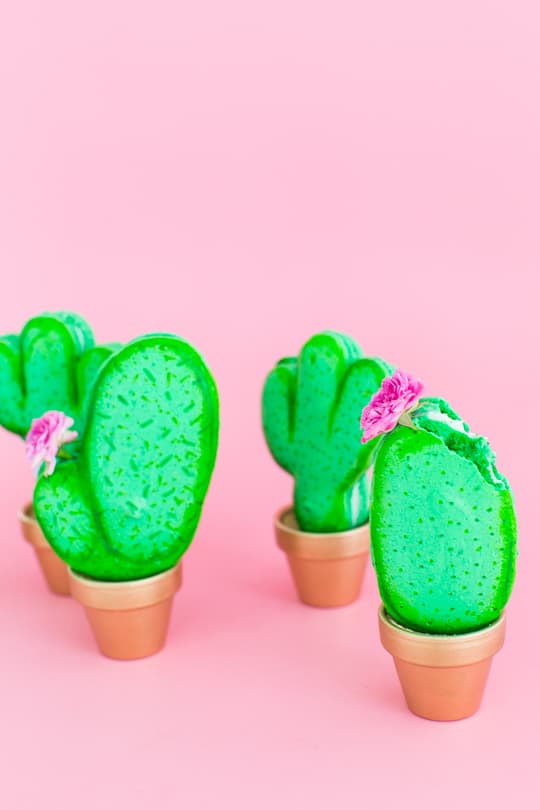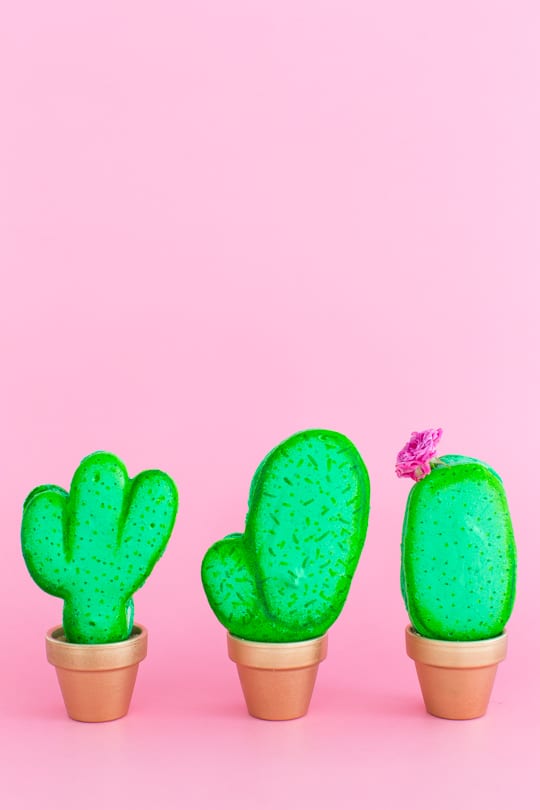 Aren't these little guys perfect for summer parties and favors?! Plus, you can even mimic our Christmas cactus when the holidays come around!
You can see even more edible macaron projects like DIY flamingos, flowers, beaches, and even fruits. We get a little overly creative around here, apparently…
This post may contain affiliate links which won't change your price but will share some commission using Shopstyle, Reward Style, and/or Amazon Associates.
Check out these other awesome posts!