When we were in Miami in the Fall we wandered into the Perez Art Museum and my heart stopped when I fell in love with a gold footed bowl…that was $250 for the small version. Clearly my dreams were crushed because #budgetlife, so instead I decided to finally make my own DIY footed display bowls out of some unassuming materials.
Originally I was planning to make both of them a terrarium, but I had a few macarons laying around per usual, and they were just screaming to be displayed in them! Now I'm torn on whether these should be serving bowls or terrariums, so I'll let you decide…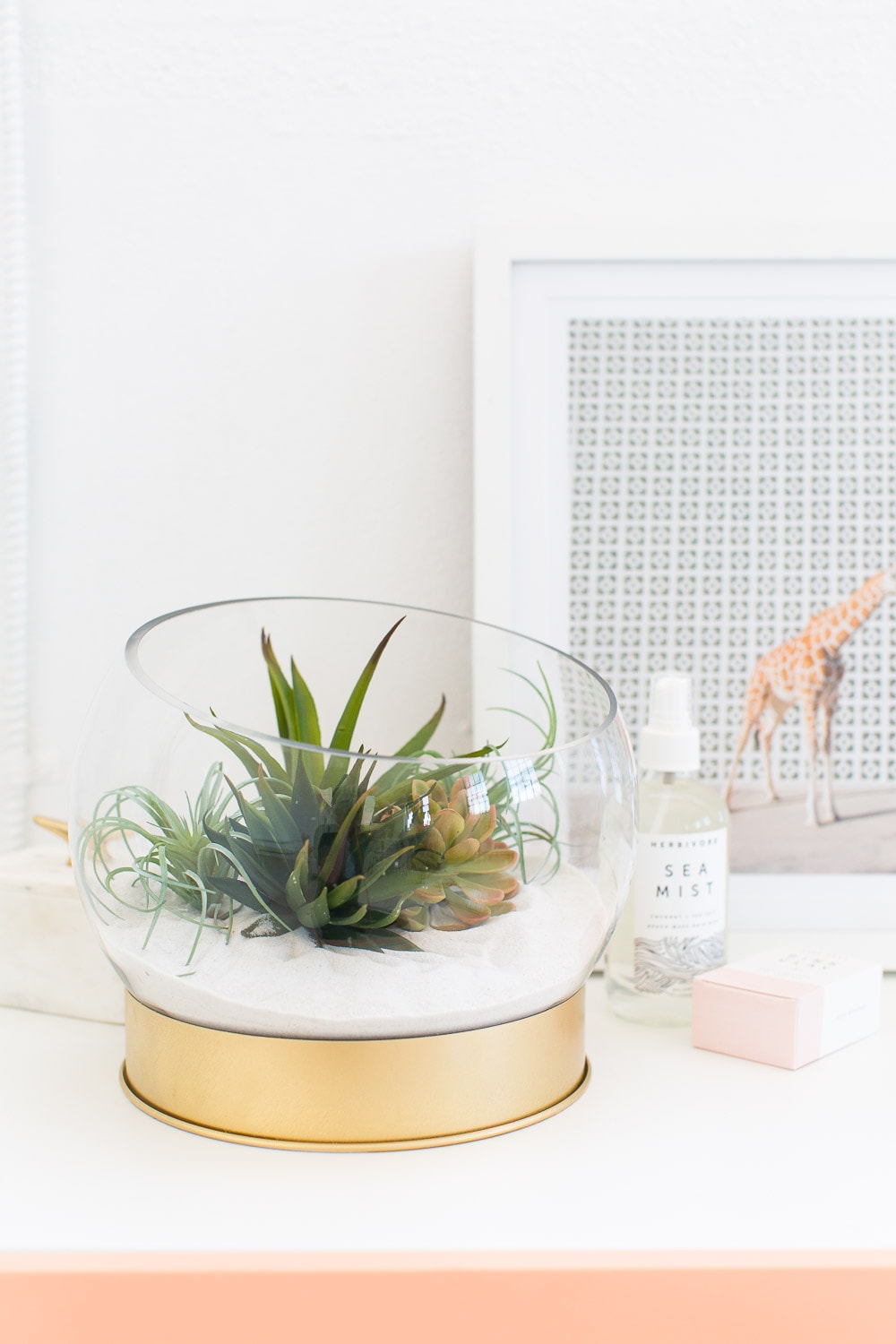 You can really use any size terrarium or cookie cutter base that you'd like, just make sure that the cookie cutter is slightly larger than the base of the glass terrarium so that it rests nicely inside.
Then all you have to do is spray paint the cookie cutter gold, let it dry, then fill and display your footed bowls!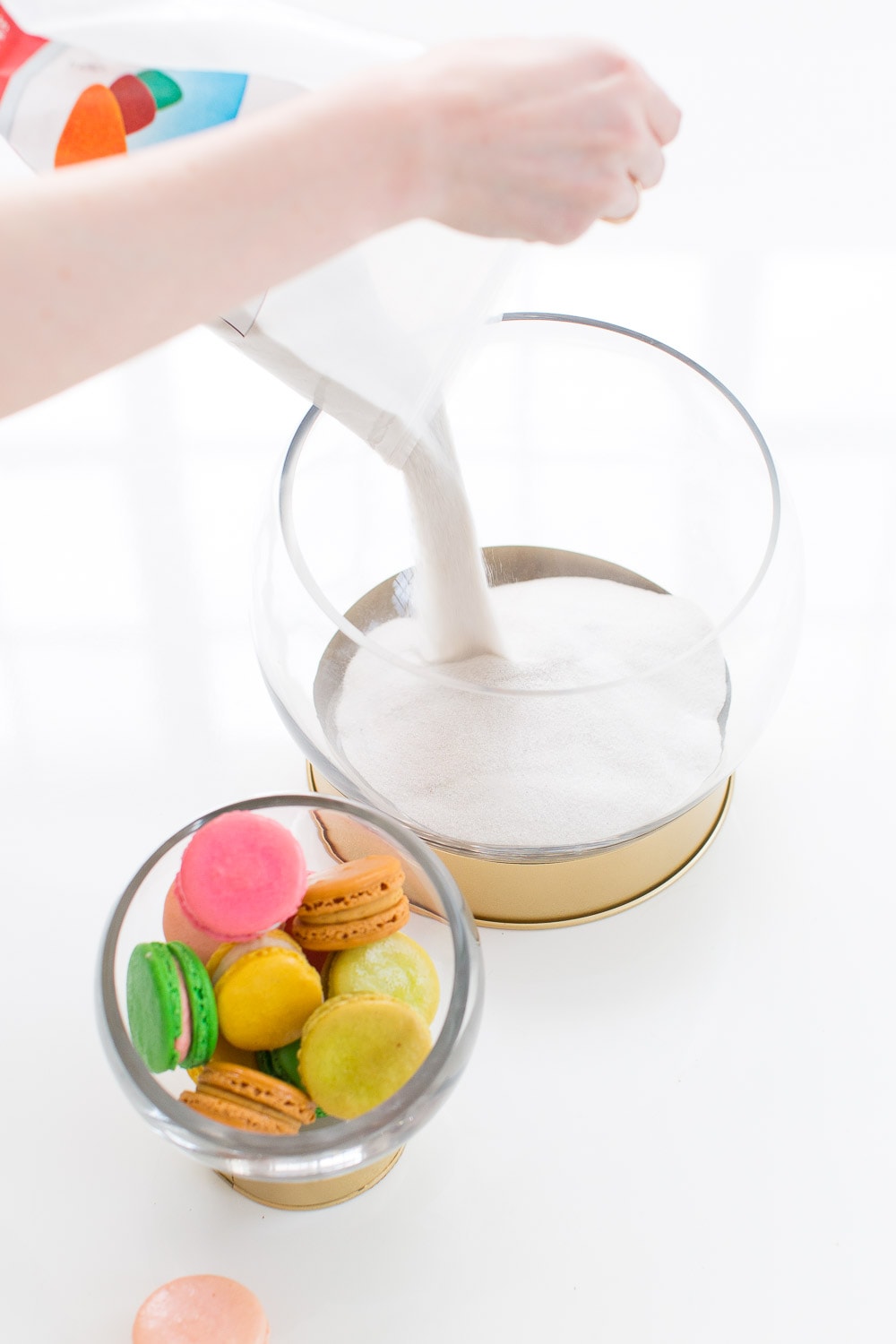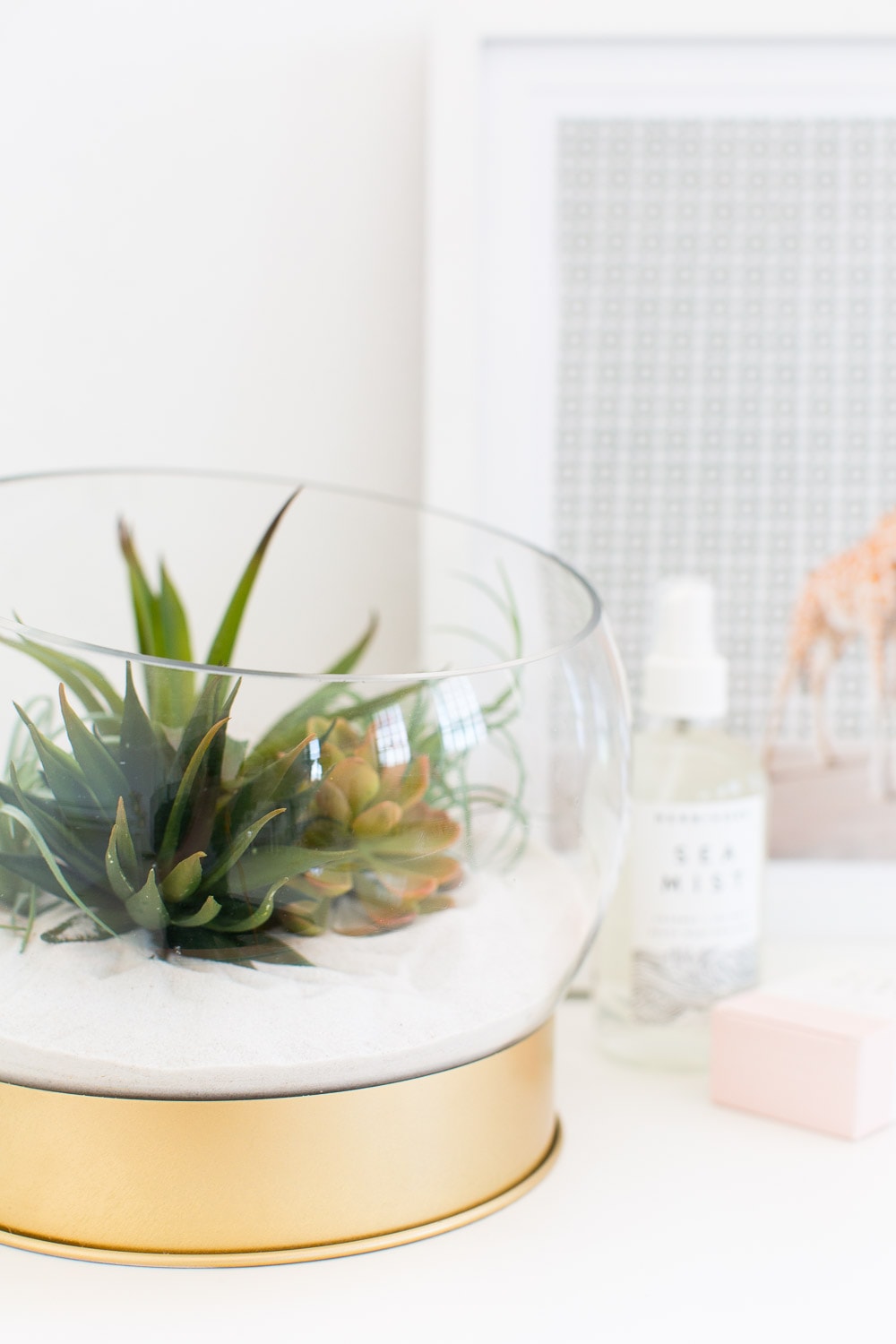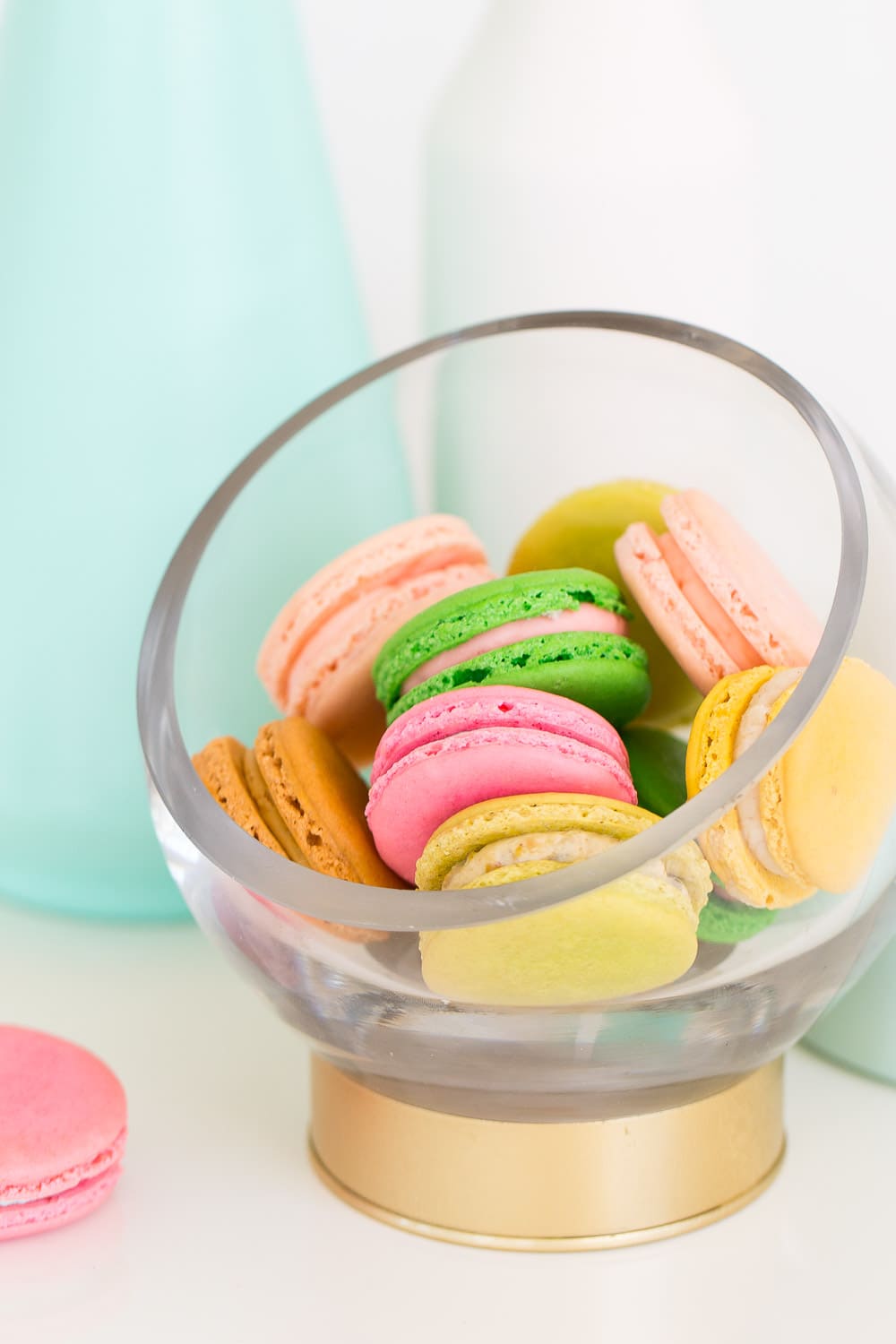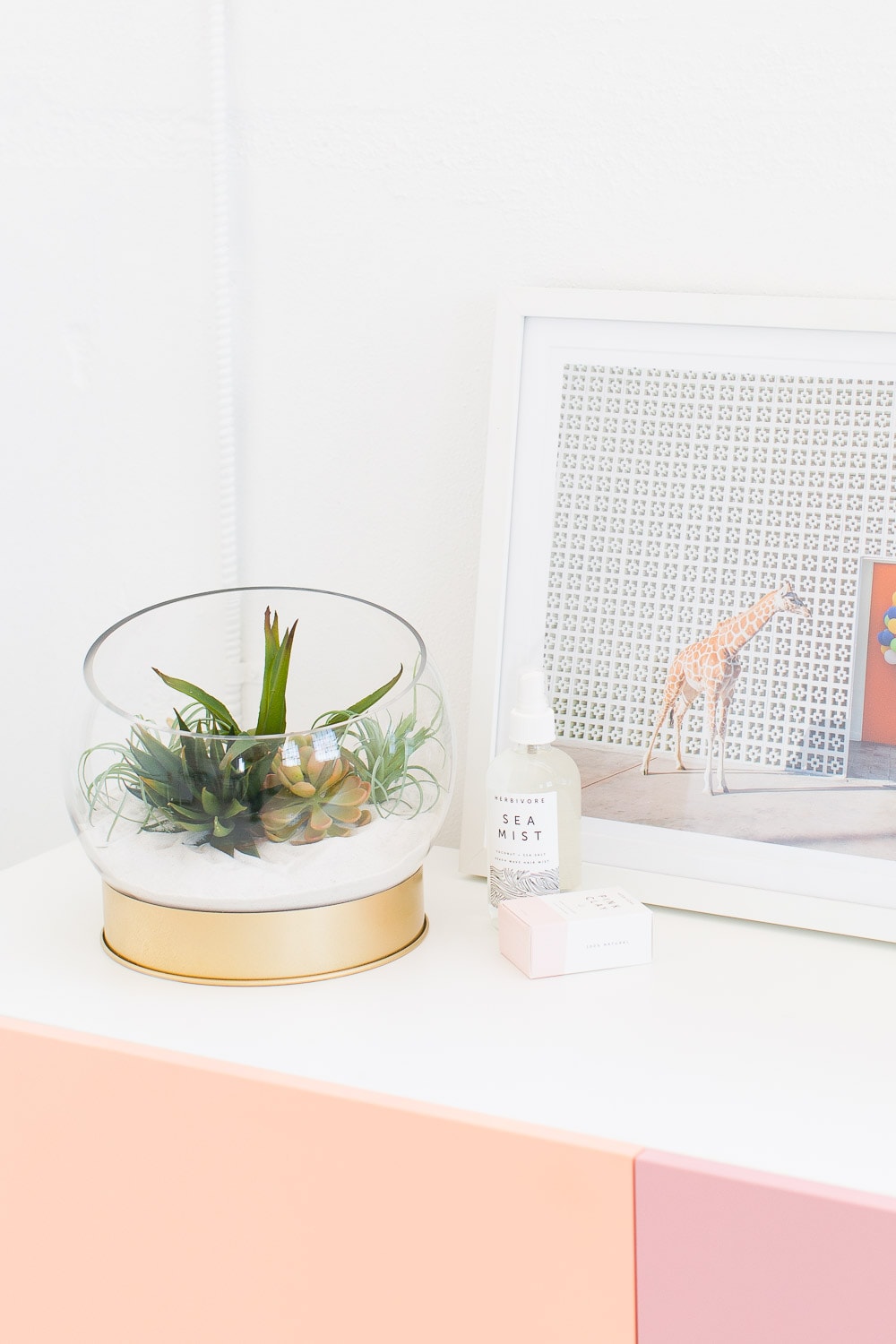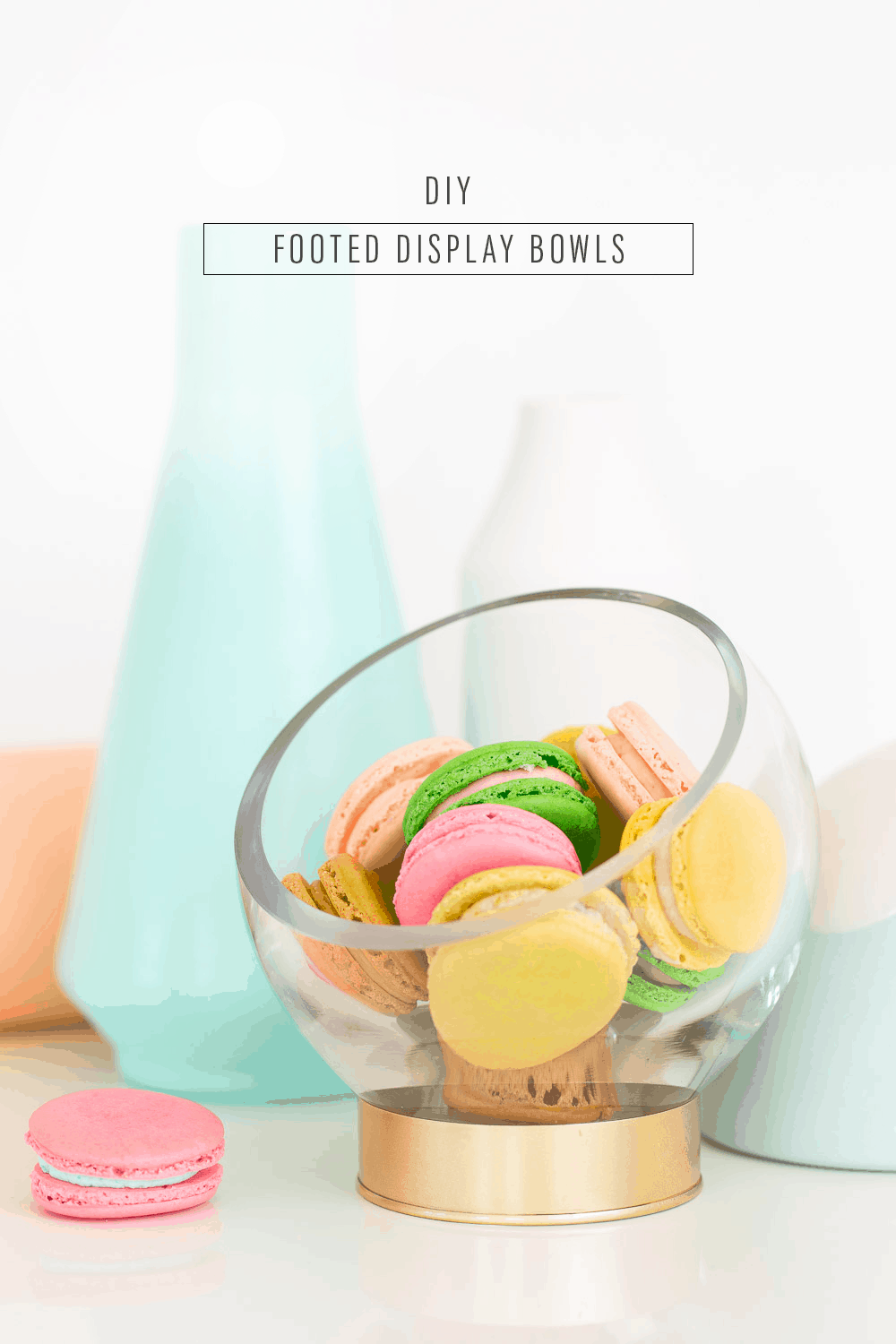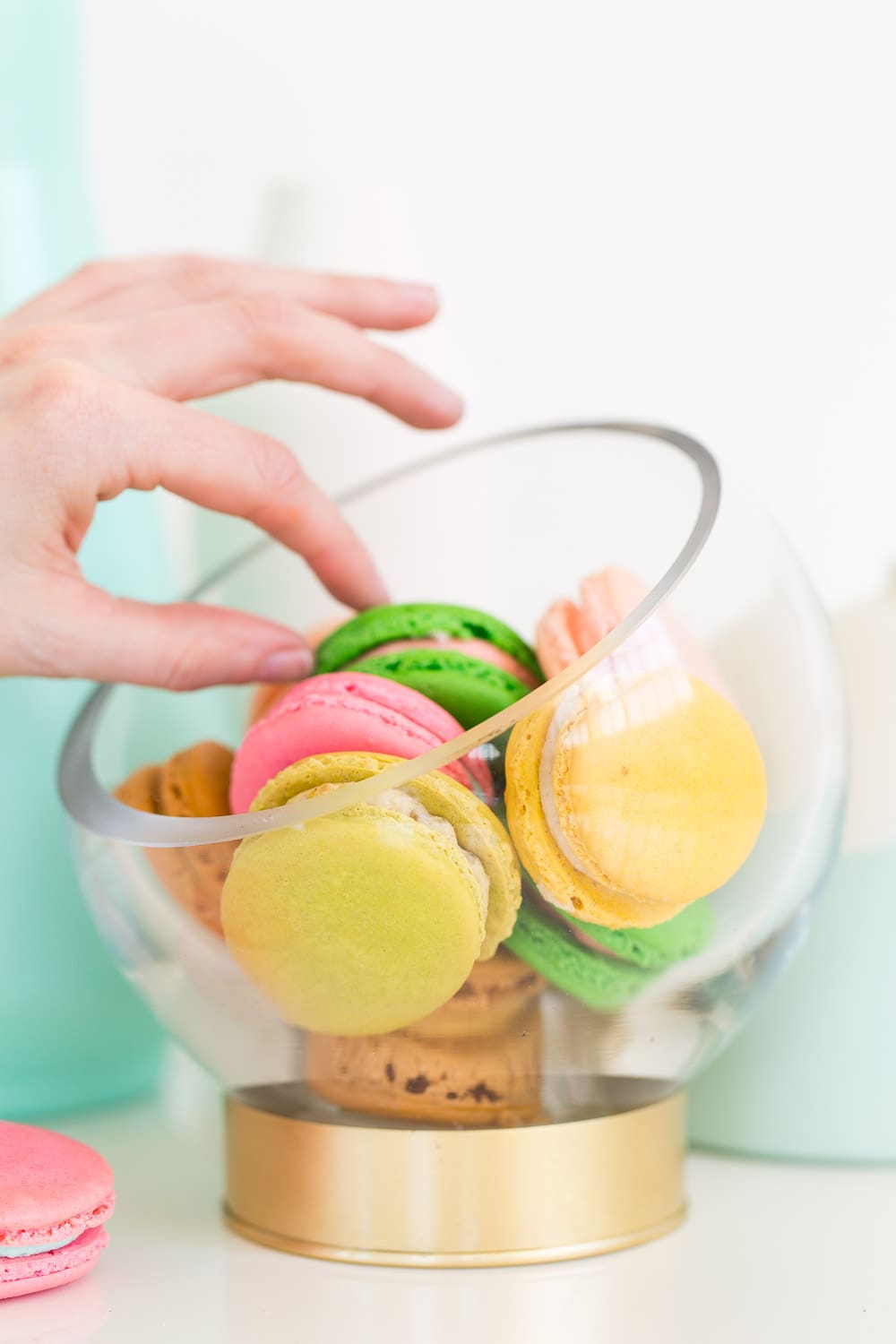 So this is technically a DIY project with a bit of an identity crisis, but you get the idea right? These would be so cute as entertaining bowls or table centerpieces, don't you think?!