DIY Plate Clock — Sharing the most genius DIY Plate Clock today! With it's beautiful DIY details, this baby will no doubt be a conversation starter…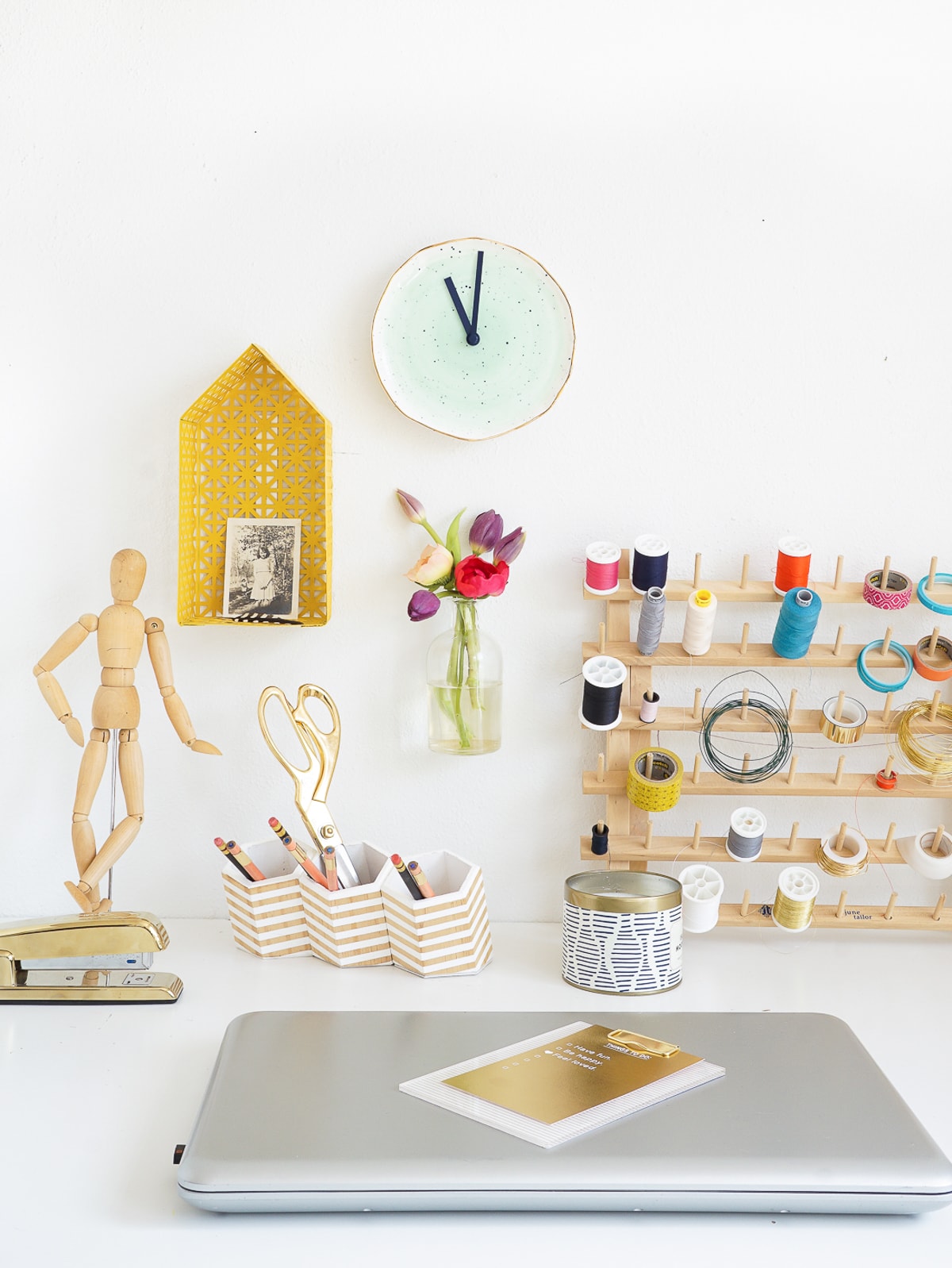 With back-to-school on the brain, this DIY has college study space written all over it. Every study desk needs a clock.
So why not make it something that's not only functional, but also adds a loaded dose of style too? That's why, I, Erin, am excited to share my newest project!
This clock (which is made from a pretty plate and a battery-powered clock mechanism) could not be easier to pull together before you head off to school.
The end result is a simple, stunning, and functional DIY Plate Clock that will do its part to keep you running on time this calendar year!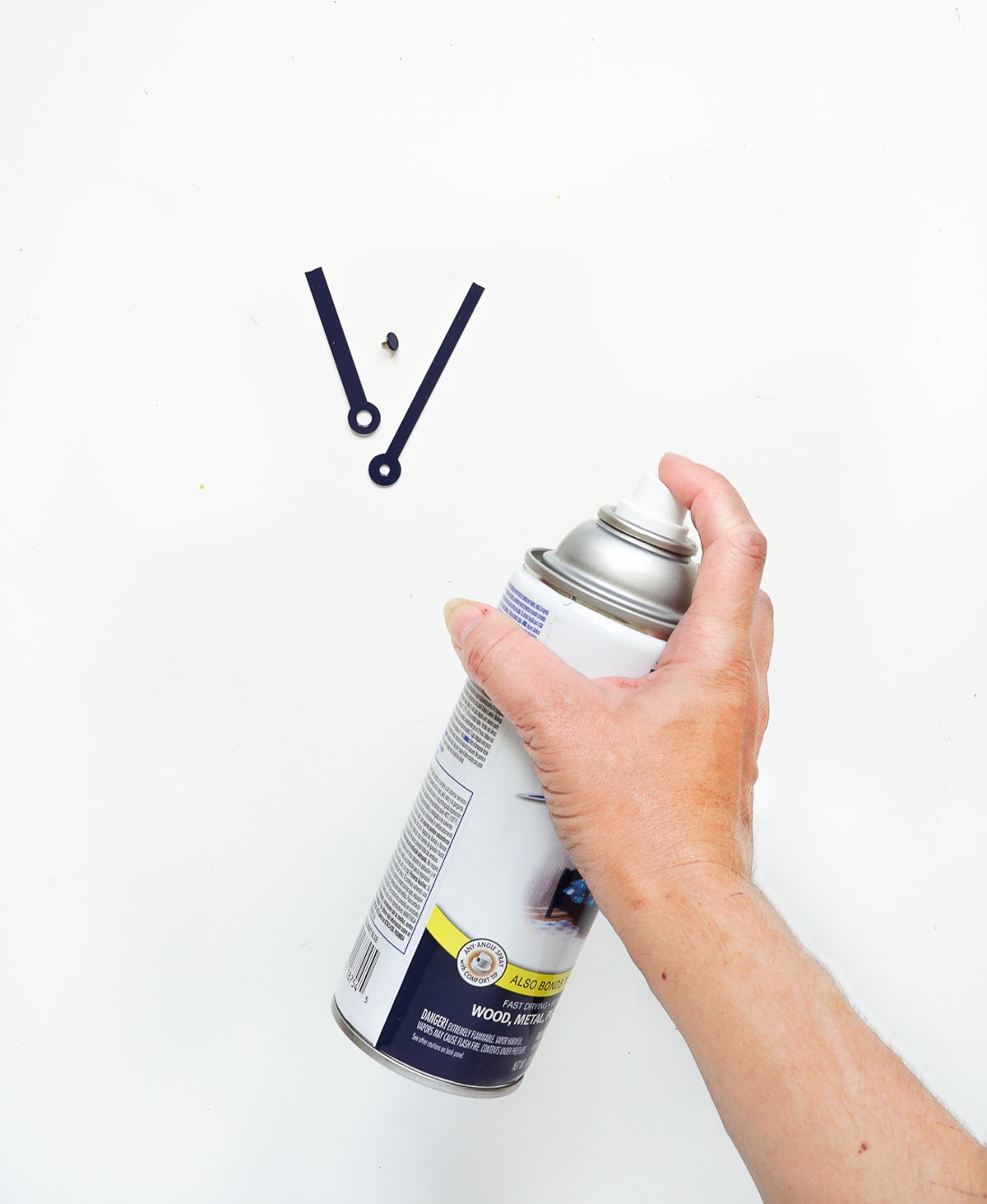 How To Make A DIY Plate Clock
My clock mechanism arrived with white hands. So I spray painted them navy to match the plate's speckle and for a bit more contrast.
Skip this step if your clock hands arrive in the correct color.
While the spray paint is drying, drill a hole in the center of the plate with a glass and tile drill bit.
Drill from the front of the plate to the back to avoid chipping on the plate face.
Typically you'd use the nut that comes with the clock mechanism to attach the mechanism/clock hands to the plate. But our plate is 1/16″ too thick to work with the enclosed nut.
So instead use industrial strength adhesive to attach the mechanism to the back of the plate, placing the protruding piece through your drilled center hole.
At the same time, glue the picture hanger above the clock mechanism on the back.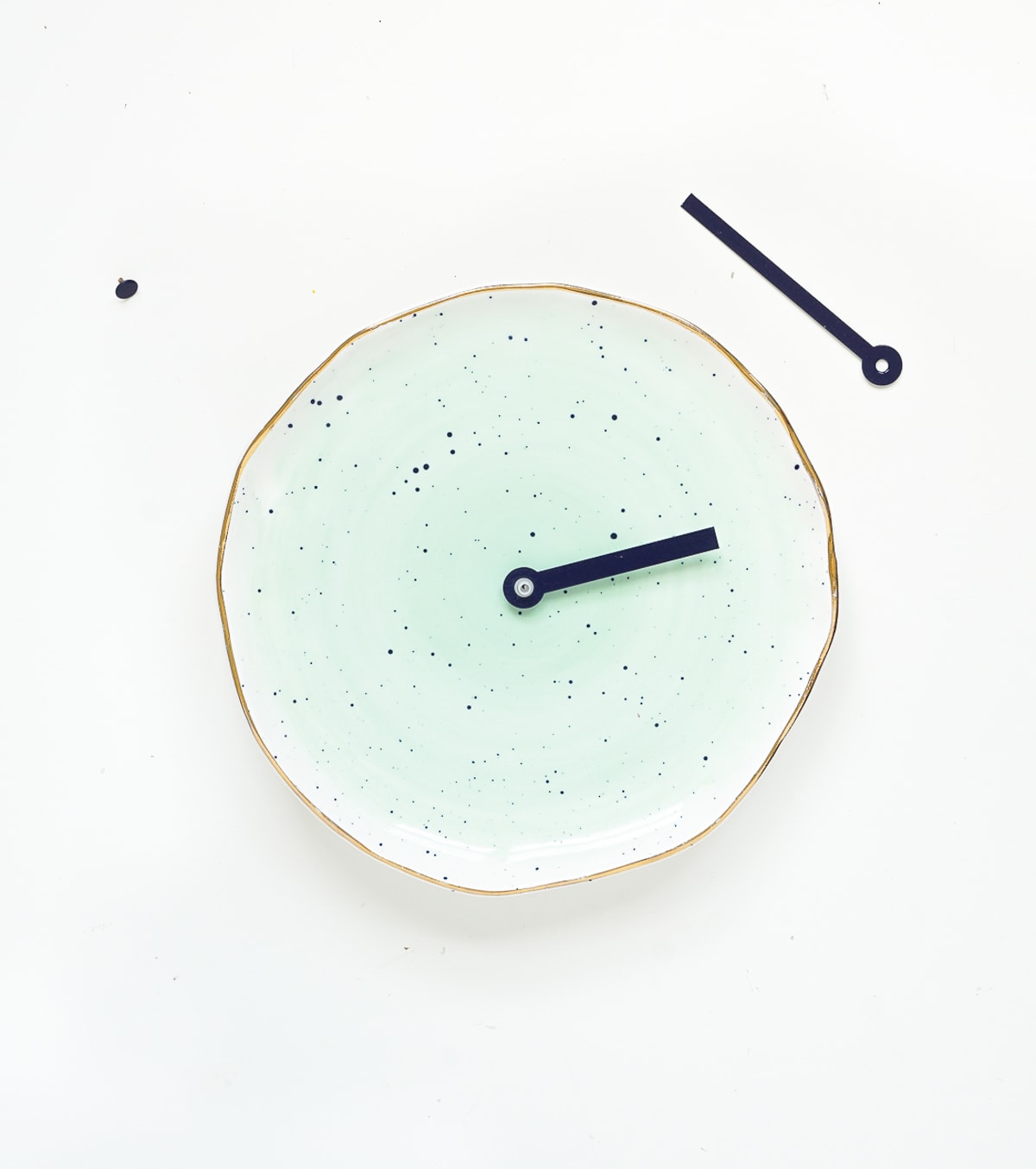 When the adhesive is dry, flip the clock over and attach the clock hands. (They pop right on the protruding clock mechanism).
Short hand first, long hand second and topper last.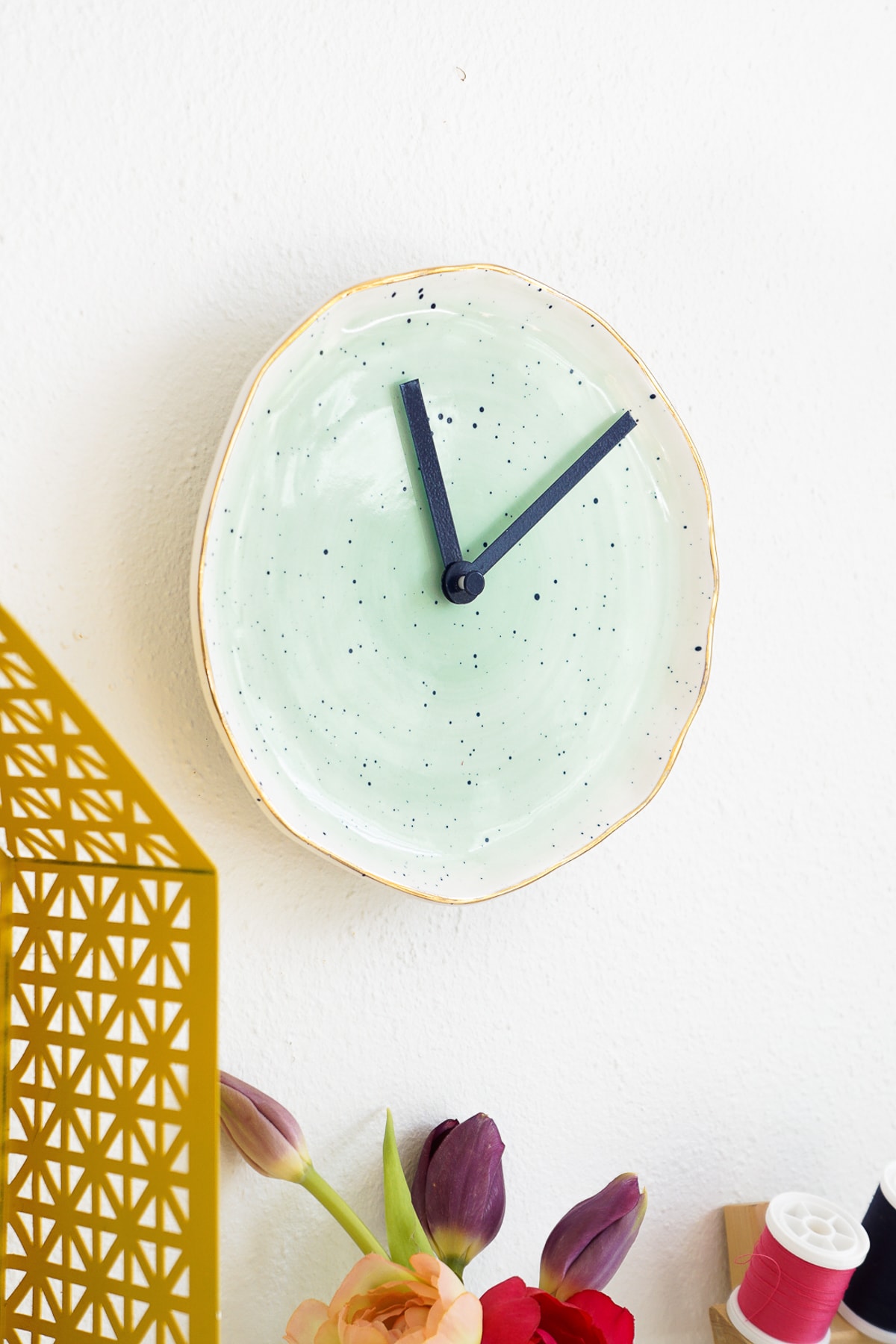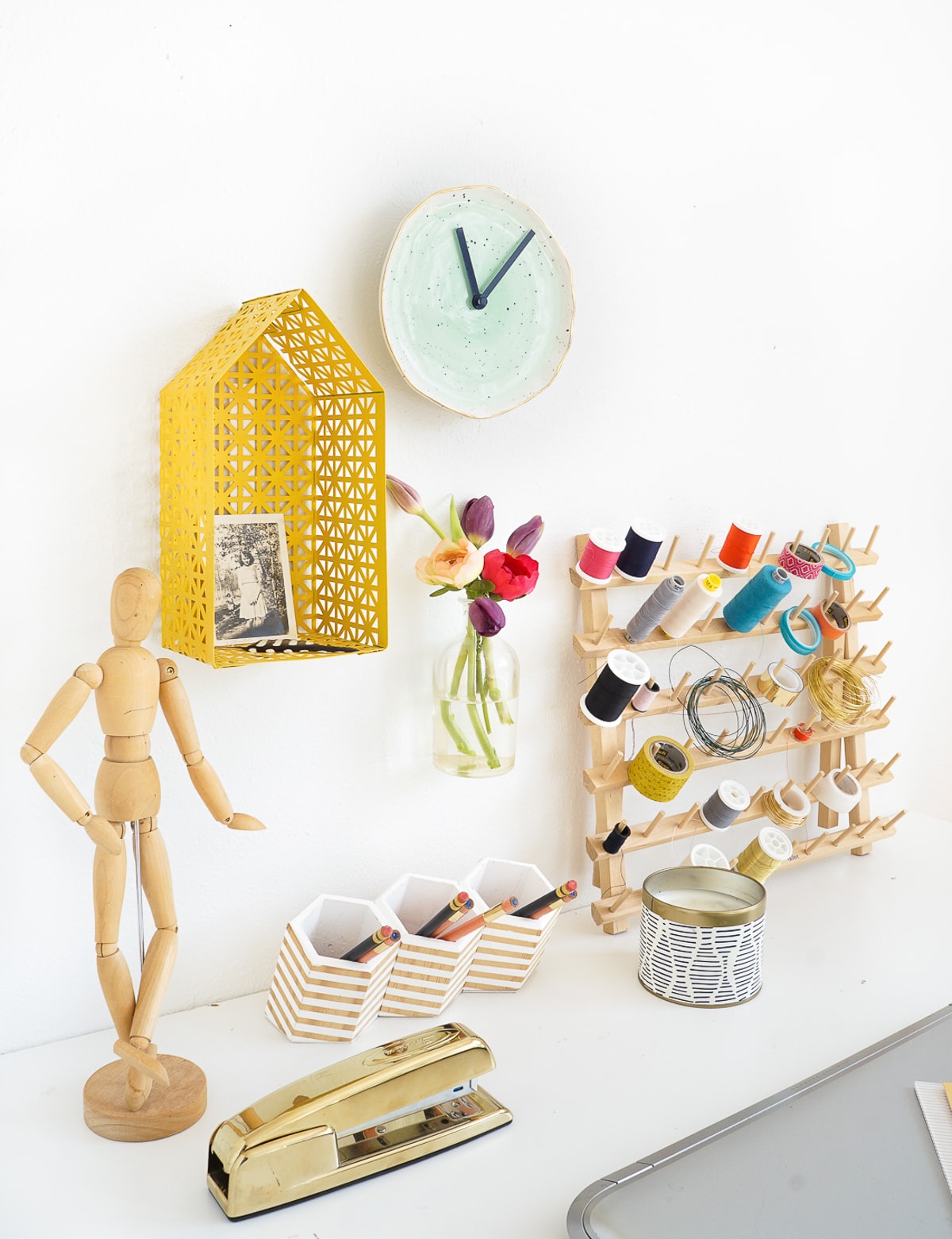 Now you're all set to hang up your DIY Plate Clock (which we did above our Hexagonal DIY Desktop Organizer).
This plate also comes in blush pink, which means choosing a color is probably the most difficult part of the entire project!
Which color would you go with for your DIY clock?