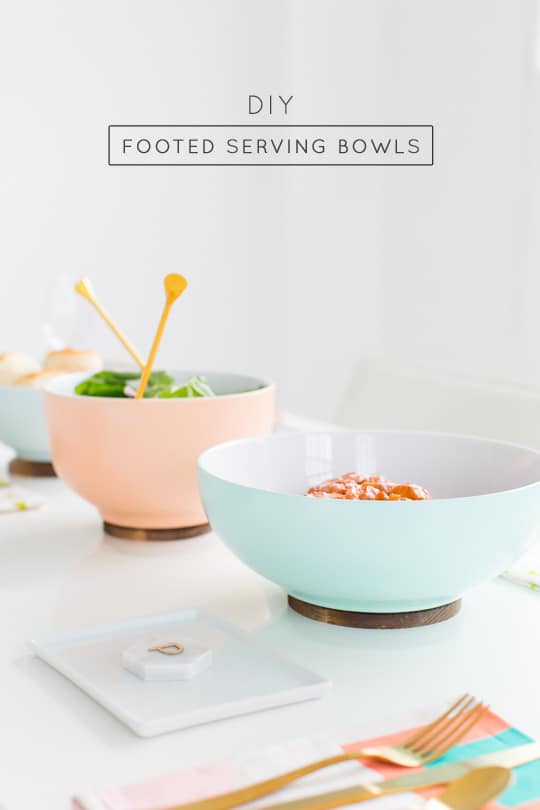 photos by Jared Smith
When it comes to holidays, I'm fully prepared to bust out allll the stops for a styled table, it's just the budget factor that I find to be an issue. If it ever came down to presents for gifting or a cute serving bowl, you best believe I will always choose presents! Lucky for you, we're back with another entertaining how-to with Mirassou Winery so that you don't have to choose between gifts or a pretty table.
There should be no neglected tabletops this season, because these DIY footed serving bowls are quick and super budget friendly. You'll only need five materials to makes these beauties, and you probably have most of them laying around the house already…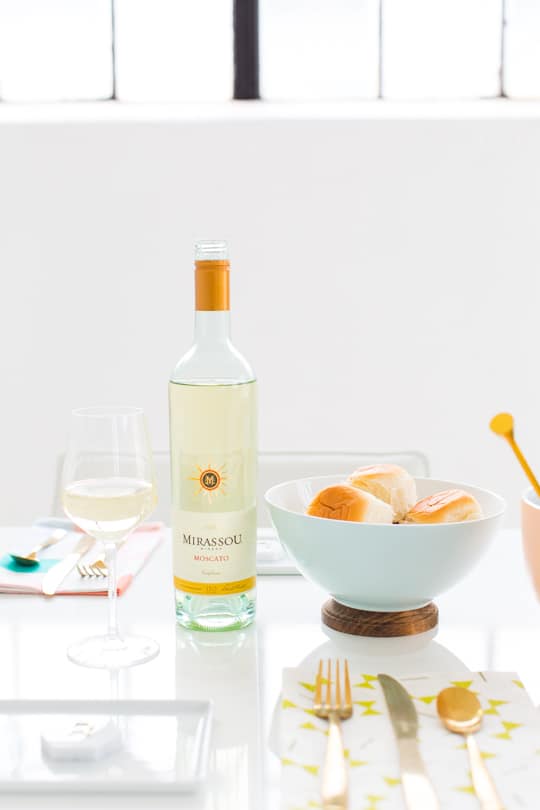 Flat bottom bowl
Wood stain in the color of your choice (I used this color)
Foam brush
All you have to do to create these footed serving bowls is stain a wooden plaque that's the same size (or slightly larger) than your bowls, and let it dry completely.
Once dry, use E-6000 glue to adhere the bowl and the wooden plaque together, and sit something heavy on top to make sure pressure is being applied while the glue dries.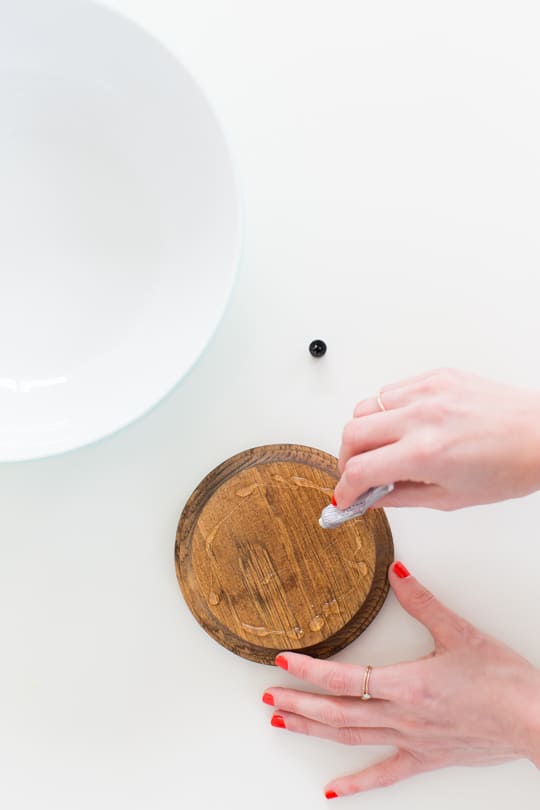 Wait 24-48 hours for the glue to set completely, and you're all finished! Be sure to always handwash your new serving bowls once they're complete.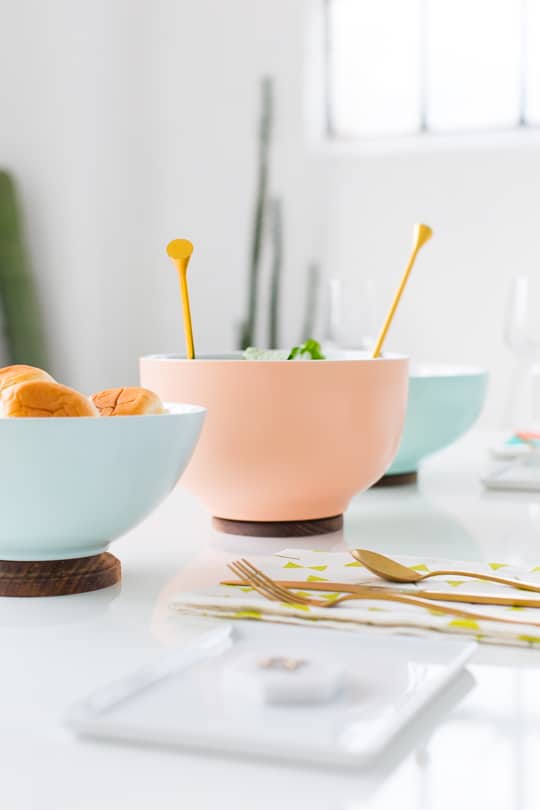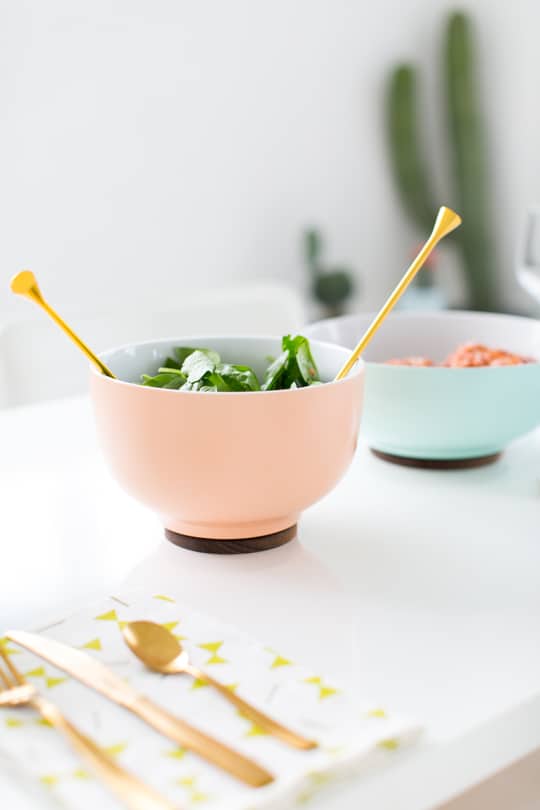 You can make as many colors, shapes, and sizes as you want, but I had to stop myself at three. At some point I just need to come to the realization that my storage options are not endless when it comes to serve-ware!
On the flip-side, the footed bowls do make for the perfect match to your new favorite recipes, as well as your next Mirassou wine pairing. I'm currently loving this wilted greans with Pinot Noir pears recipe, and this shrimp & citrus salad! You can never go wrong having wine to share, and your favorite statement bowls and dishes on hand, am I right?!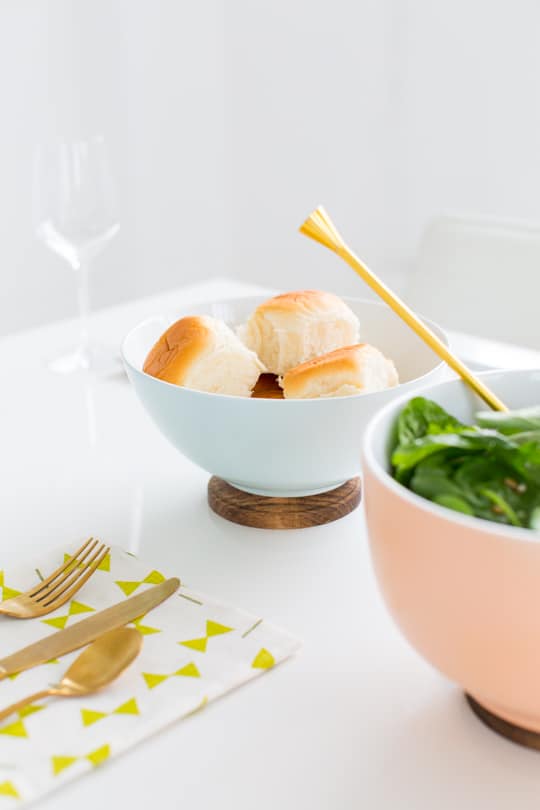 Pretty simple, yeah?! How many of you think you'll end up making these for the upcoming holidays and get togethers? Just don't forget the wine! ;)
This post is made possible by Mirassou Winery. Thank you for supporting the brands we love that keep bigger and better DIY's and even sweeter sweets coming straight to your inbox! Learn more about Mirassou on Facebook!