DIY Fresh Flower Cake Topper — nothing says Spring quite like flowers on a cake, am I right?!…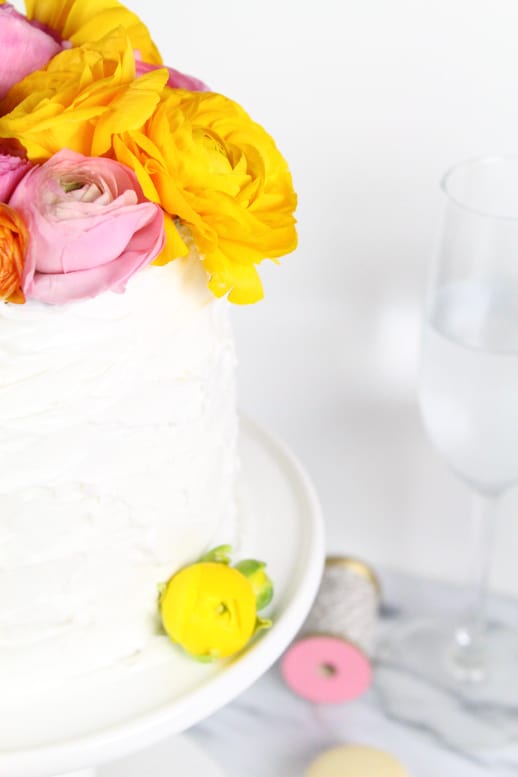 I've been a little MIA on the DIY front around here recently, but this project will surely make it up to you. Why? Because it involves cake, macarons, and fresh flowers. I know, I can't contain myself either…
If I'm really honest, I've never attempted a fresh flower cake topper before, but let me just tell you that using a cake vase is pure magic. Literally all you do is stick flowers in it, so simple!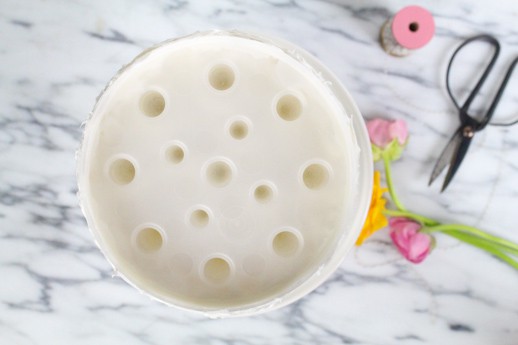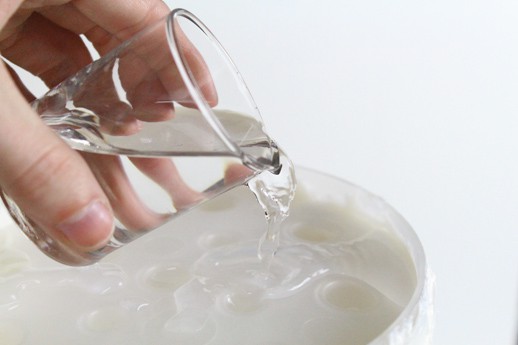 Place the cake vase on top of your iced cake. Fill it with a small amount of water, just enough to fill all of the holes.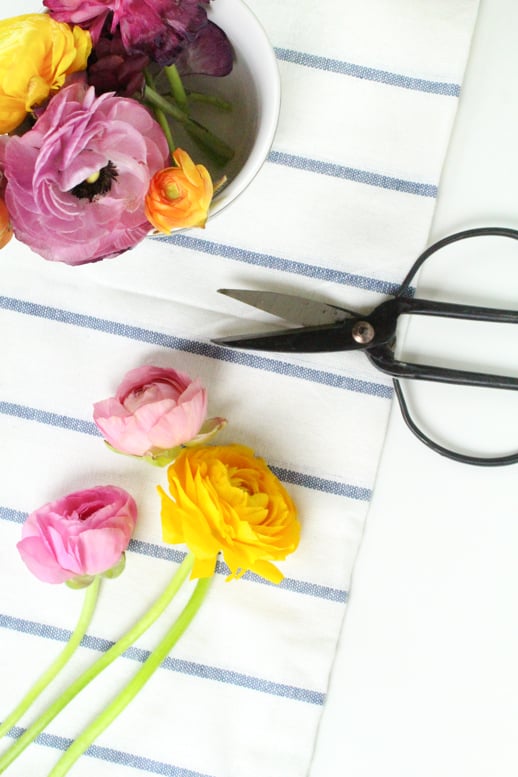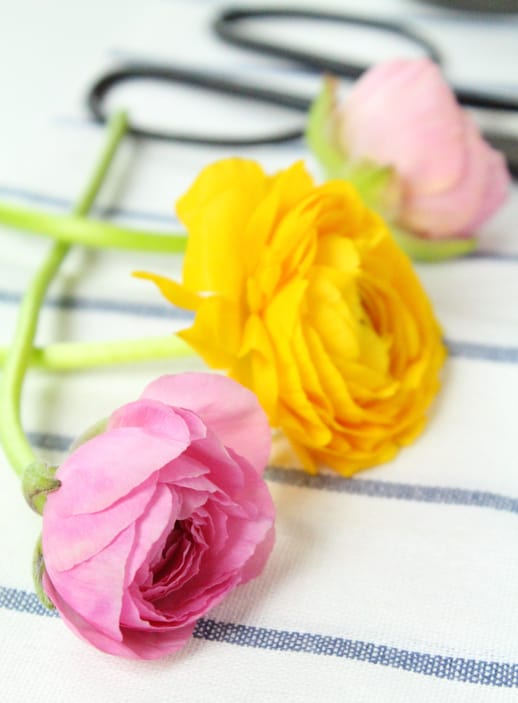 Cut the stems to the flowers short, and begin placing them into the holes of the vase starting from the outside working in.
The instructions for the vase say to start from the center working outwards, but I found that working from the outside in made the center flowers stand up a bit higher, which I liked.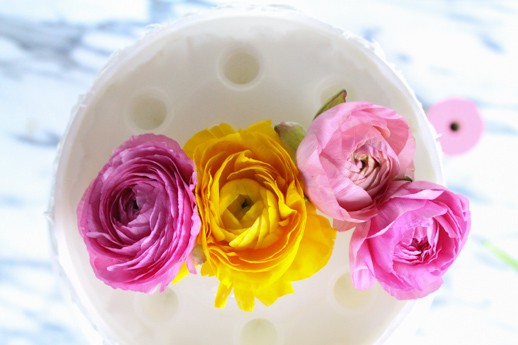 Once all of the flowers are placed in the holes, use smaller buds to fill in any gaps.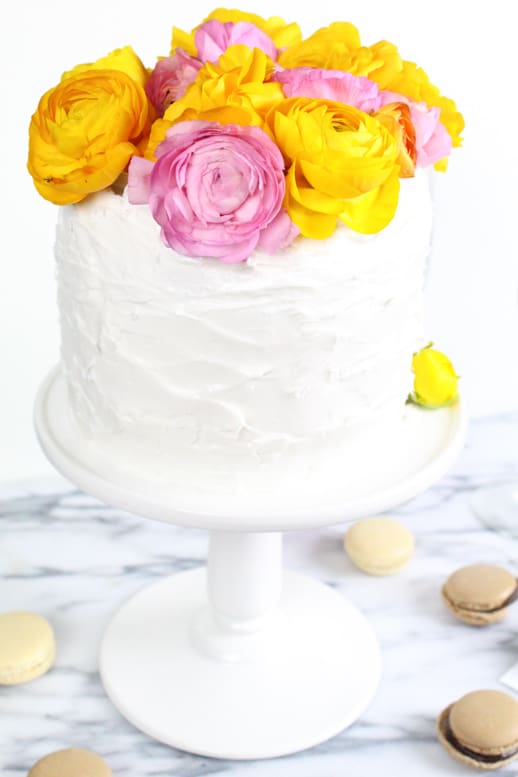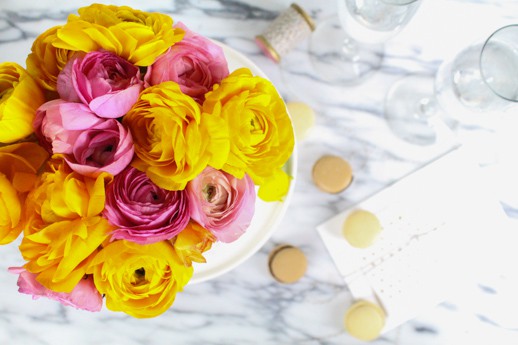 And the best part is that it has the prettiest leftovers!