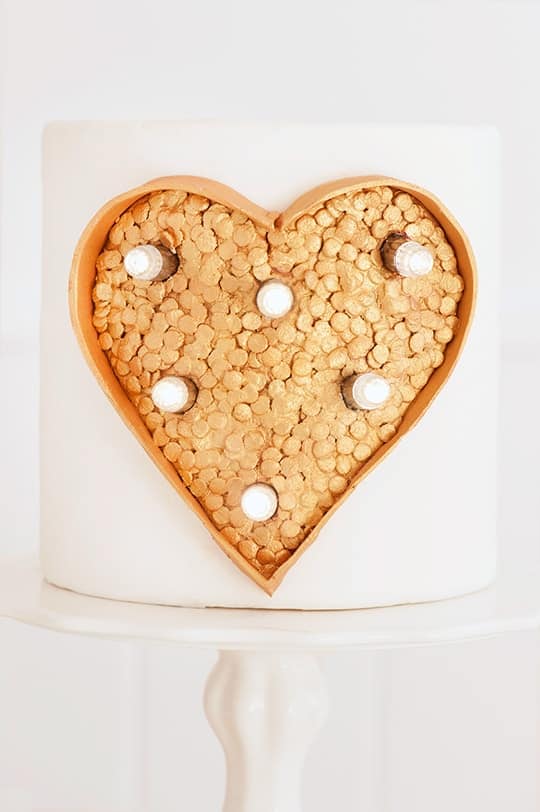 I, Lindsay, have always been obsessed with sequins. There is just something about them that makes me happy. So when I stumbled upon Ashley's DIY Sequin Marquee Heart, I obviously fell in love, so I decided to do the next best thing – make it into a DIY marquee light cake!
I had so much fun making this! I will admit, waiting for the sequin heart to dry does take a little patience (which I don't have very much of), but it was so worth it in the end. The combination of the sequin heart and the small led lights make this cake a true showstopper! …
DIY SEQUIN MARQUEE LIGHT CAKE MATERIALS:
6″ cake covered in buttercream
Fondant
Exacto knife
Round piping tip
Confetti Sprinkles
Piping gel
Small paint brush
Gold petal dust
Vodka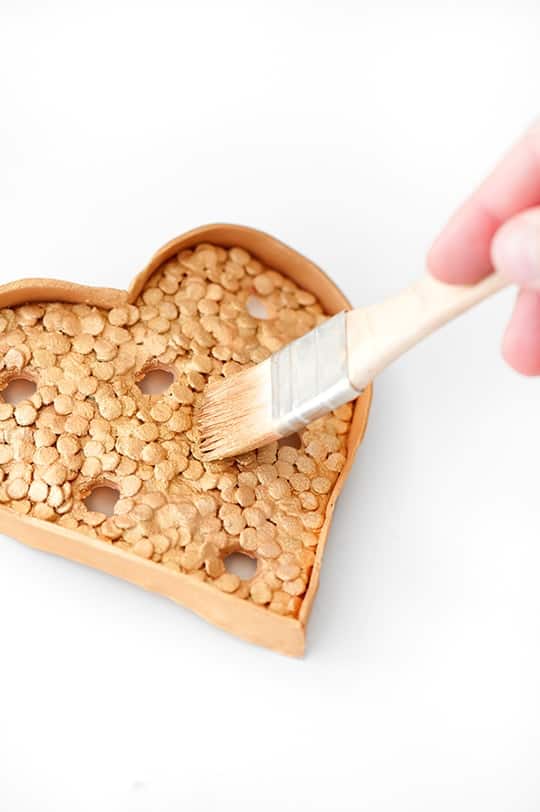 Directions
Roll out fondant and cut out a heart shape.
Use round piping tip to create holes in the heart.
Use small paint brush to paint piping gel all over the heart, and cover with sprinkles.
Cut two strips of fondant and use piping gel to attach around the base of the heart.
Mix gold petal dust with a little bit of vodka until it reaches a thick consistency.
Paint petal dust mixture all over heart until it is covered (You may have to let it dry and do another coat).
Once the heart is dry, use piping gel to attach it to the cake.
Use the exacto knife to dig out the buttercream where the holes are.
Put in lights.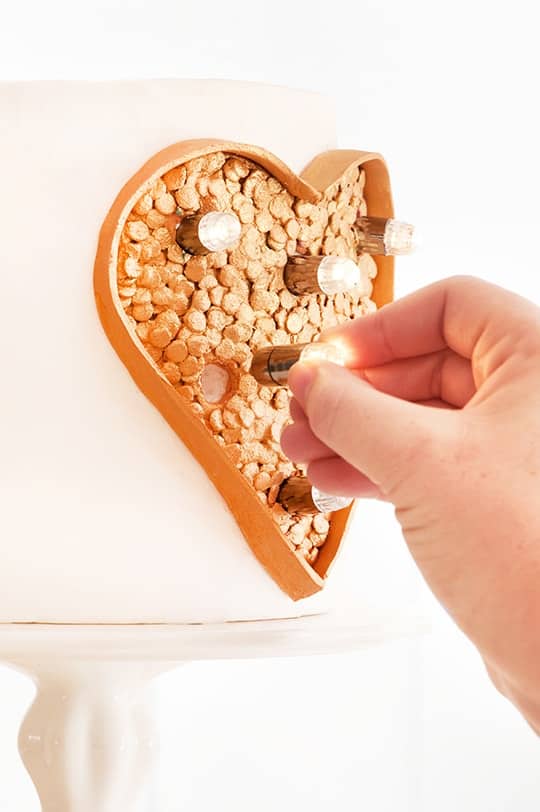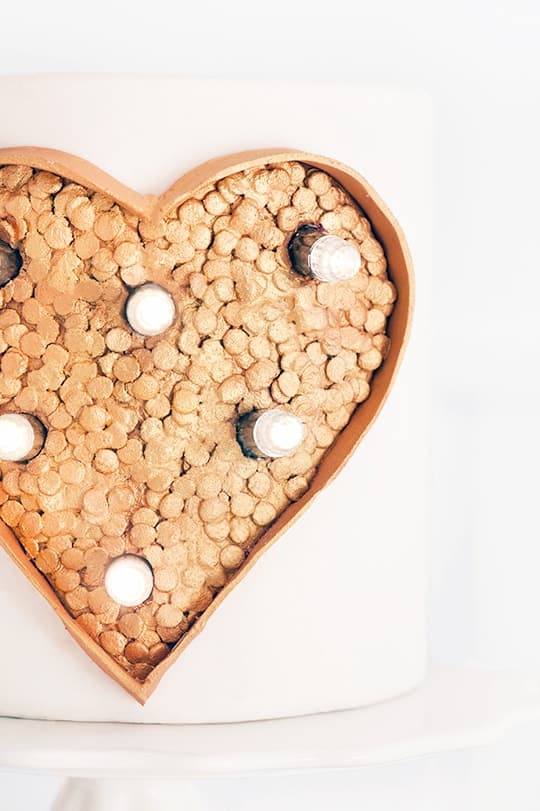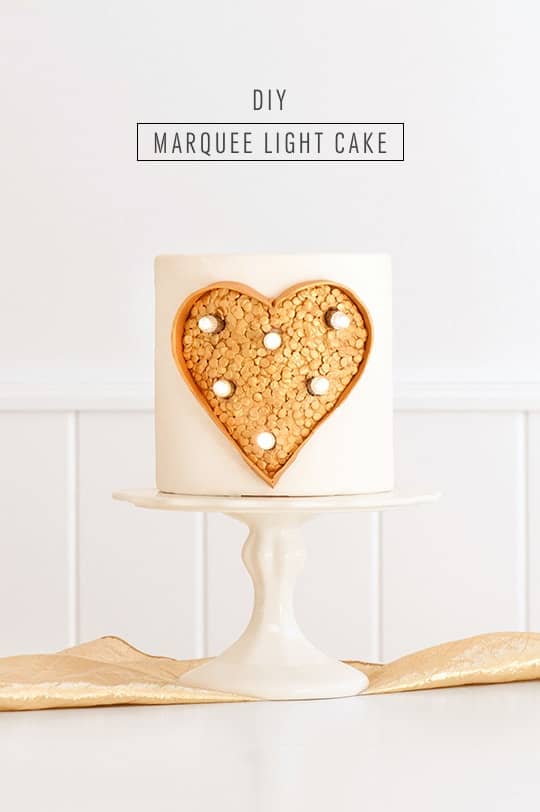 If you ever want to impress guests, this cake is definitely the way to go, don't you think?! I doubt many people have ever seen a cake that actually lights up!
Lindsay loves to bake, and runs a blog called Sprinkles for Breakfast where I share delicious recipes, easy to follow tutorials, and colorful cakes. But most importantly, I attempt to prove that life is always better with sprinkles.