photos by Jared Smith
Happy birthday to us! Okay, so technically our 4th blog birthday is tomorrow, but hey, I'm one of those "my birthday lasts an entire week" people, so we got the party started a little early with this DIY macaron cake. It was only fitting with my macaron obsession, right?
Not only are we showing you how to make this super simple cake decoration, but we're also announcing the line up for our ENTIRE week long of giveaways starting tomorrow! I'm so pumped, I think you're going to really love it!
We've teamed up with some of our favorites brands (Hint: Anthropologie, Rejuvenation, Brooklyn Bicycles, and more!) to bring you some serious freebies you won't want to miss, so be sure to follow along with #sugarandclothfavethings and check the blog everyday this week so you don't miss any! We even kicked things off with an Instagram giveaway here, but there's plenty more where that came from. In the meantime, let's eat — I mean decorate — cake!…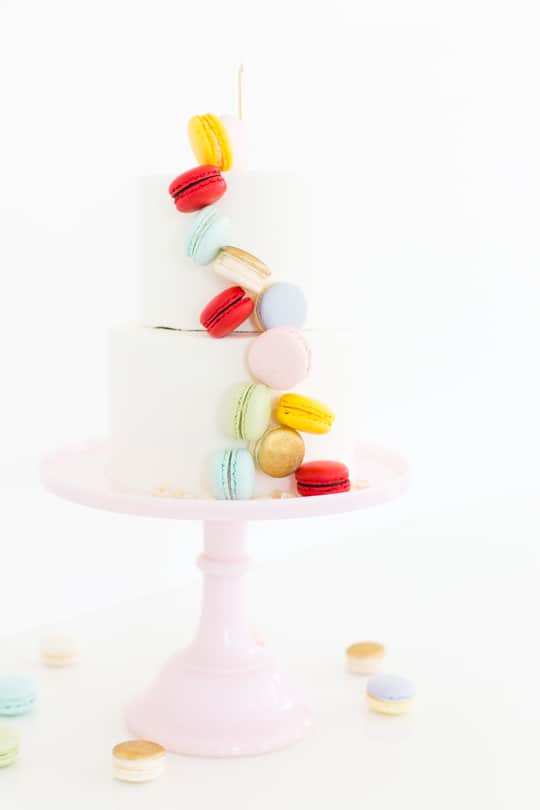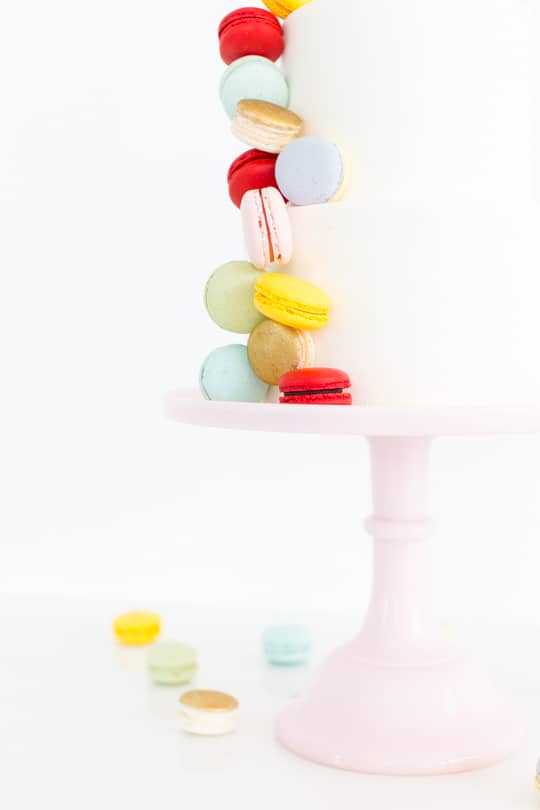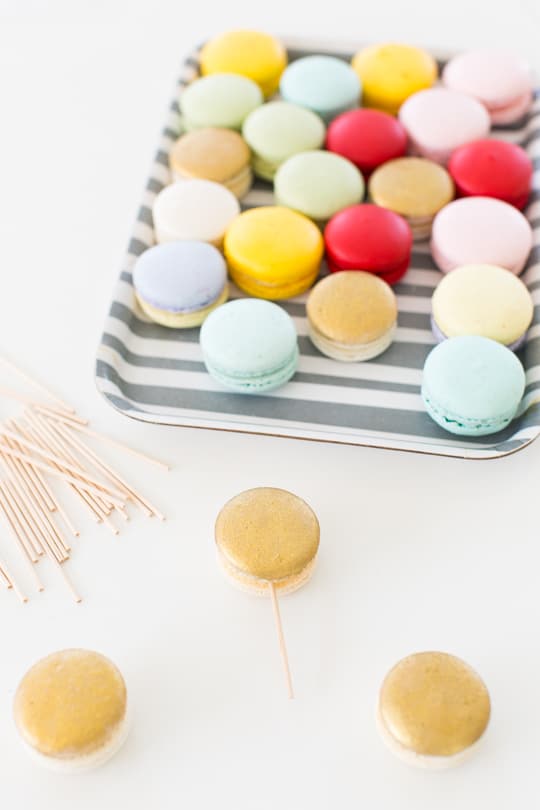 Decorating a cascading macaron cake HAS to be the simplest cake decor of all time that will still seriously impress your friends. It looks much more involved than it really is, and all you need are mini dowels, a plain iced cake (ours is Three Brother's Bakery if you're in the Houston area!), and some macarons.
Starting at the top, stick a mini dowel into the cake leaving about 1/2 inch sticking out, then place the macaron on top of the stick to secure it in place. If you're using a super delicate filling for the macaron, you can also gently place the dowel in the feet(cookie crust) of the macaron instead for the sides of the cake where they'll really need to be held tight.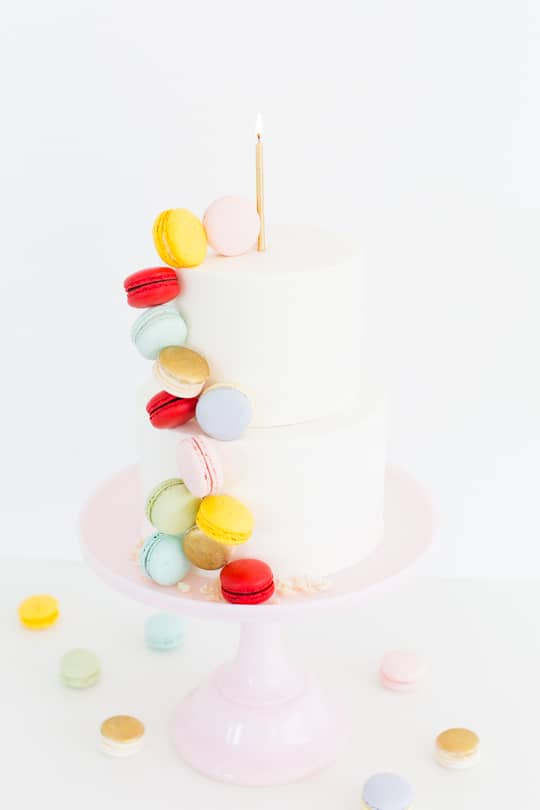 I definitely wouldn't recommend moving the cake after the macarons are attached, so if you're planning to transport it at all, go ahead and remove the macarons just leaving the dowel rods in place and then reassemble on location for a quick setup!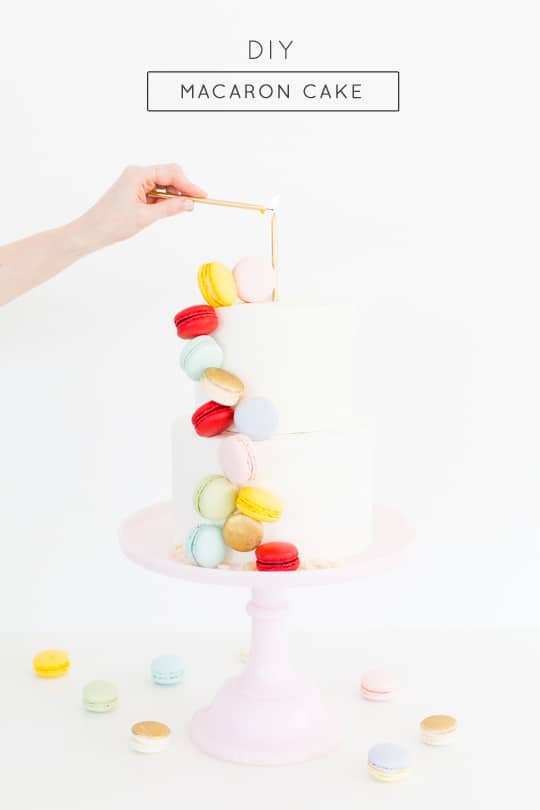 I love the way it turned out so much that I asked Jared if we could have one like this at our (someday) wedding, and it hesitantly agreed. That's what I call winning, my friends!
We'll catch you tomorrow with our first giveaway, so set your alarms!