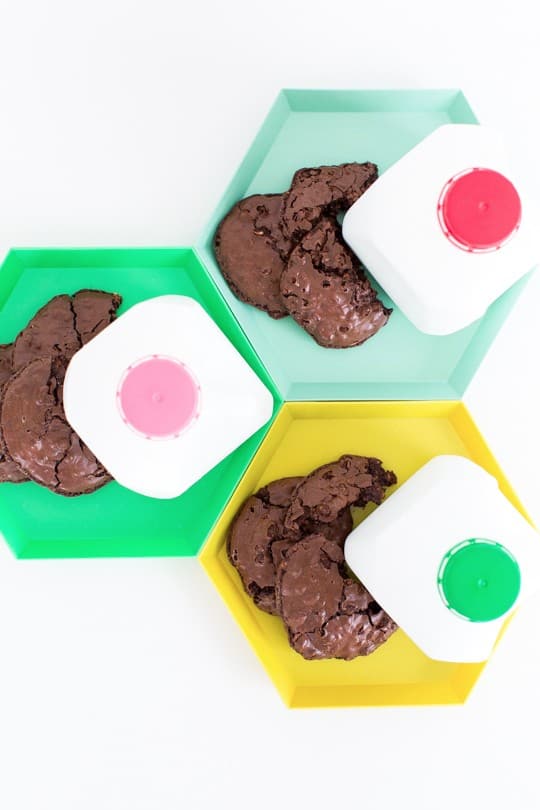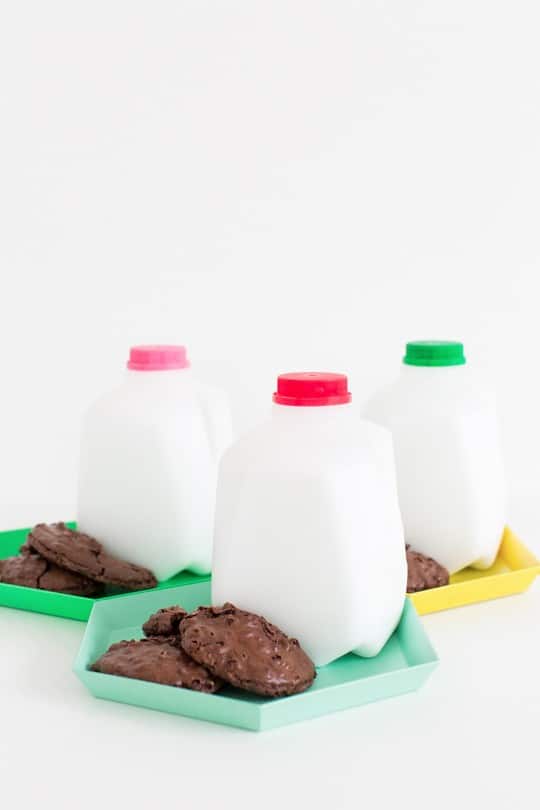 I know Santa isn't exactly supposed to show favorites and all, but I can't help but to think he'd realllllly love you if he crept down the chimney to see this DIY milk and cookies idea. Just in case your kids are too grown to need milk and cookies left out on Christmas Eve, you can just forego the tradition and let your Christmas party guests take a mini milk jug and cookies home as their party favor instead!
I mean, call me a cookie lover, but I'd freak out if that was the party favor for one of my holiday parties. In my dream world they'd serve mini milk jugs and warm cookies at every hotel before bed. Is that too honest?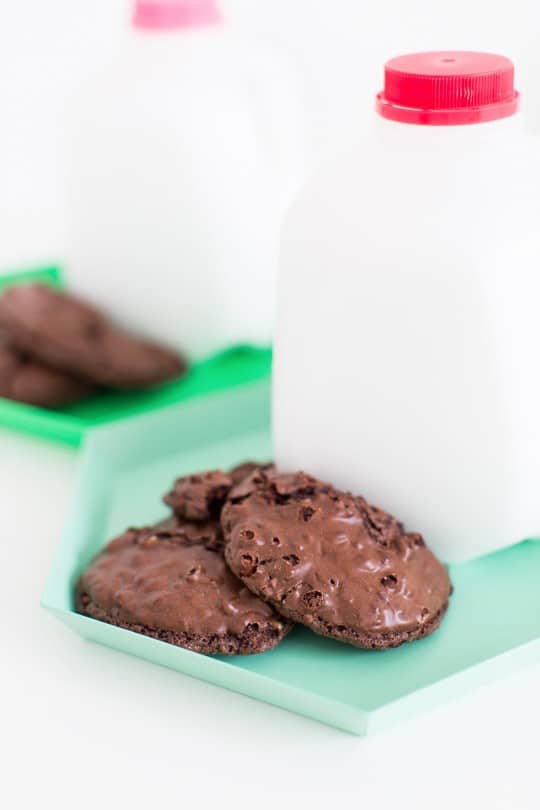 Materials:
Cookies and milk of your choice
Okay, so technically you don't really need instructions for this project, you basically just fill the jugs and place the cookies out. It really doesn't get any easier than that! Especially if you cheat and use store bought cookies, but you didn't hear that from me!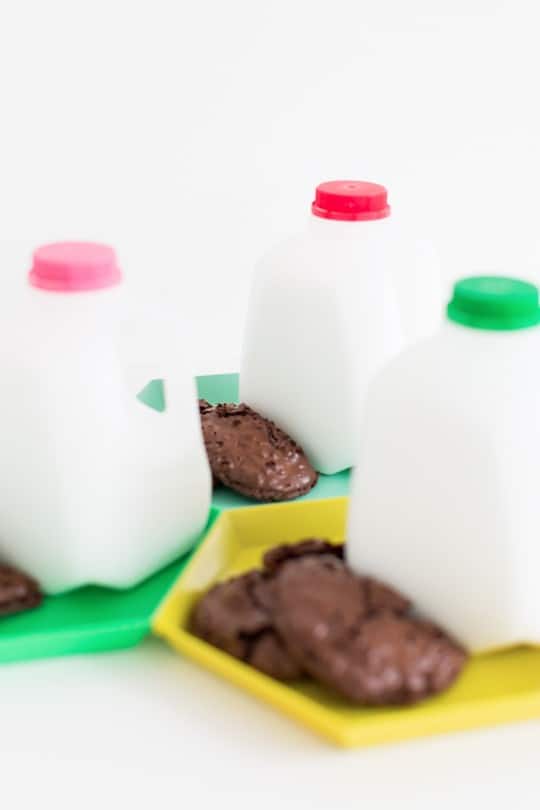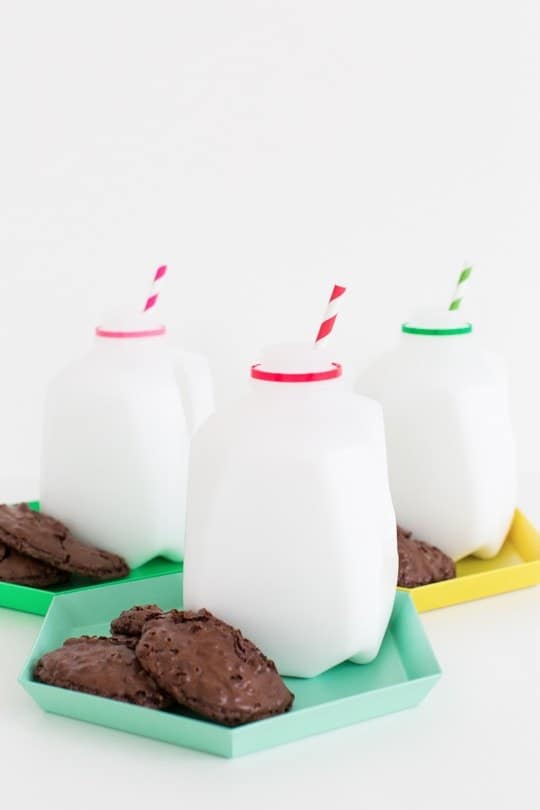 Did you have a clever milk and cookies tradition growing up? We didn't at my house, but looking back I think that's just because my parents knew better than to bust out any form of sugar before bed unless they wanted me to go down kicking and screaming. Santa can't touch my cookies! Just sayin'…